40 years later – bitter sweet.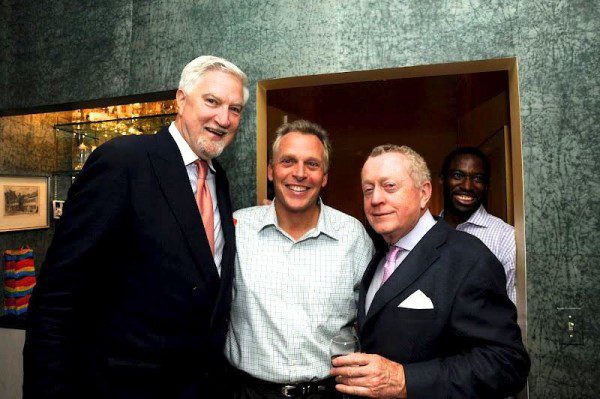 "The 1972 Olympics were a tumultuous and controversial Olympics," Tom McMillen told us before heading to London for the 2012 Olympics. (shown above at his "40th" birthday party with buddies Terry McAuliffe and Tom Quinn)

"With the 11 Israeli athletes murdered by a terrorist attack on the Olympic village, it was a difficult environment to compete.
Our world championship basketball game against the Soviet Union was played 5 days after the terrorist attack.
The US team, who had never lost an Olympic basketball game, came from behind to take a one point lead with one second left. Then, the chaos began.
The Soviets were given 3 separate chances to score and they did so on the last play. Our team refused to accept a silver medal because we felt we had rightfully won the gold. Our medals sit in a vault in Switzerland."
McMillen is both a former U.S. Congressman from Maryland and all-American basketball player.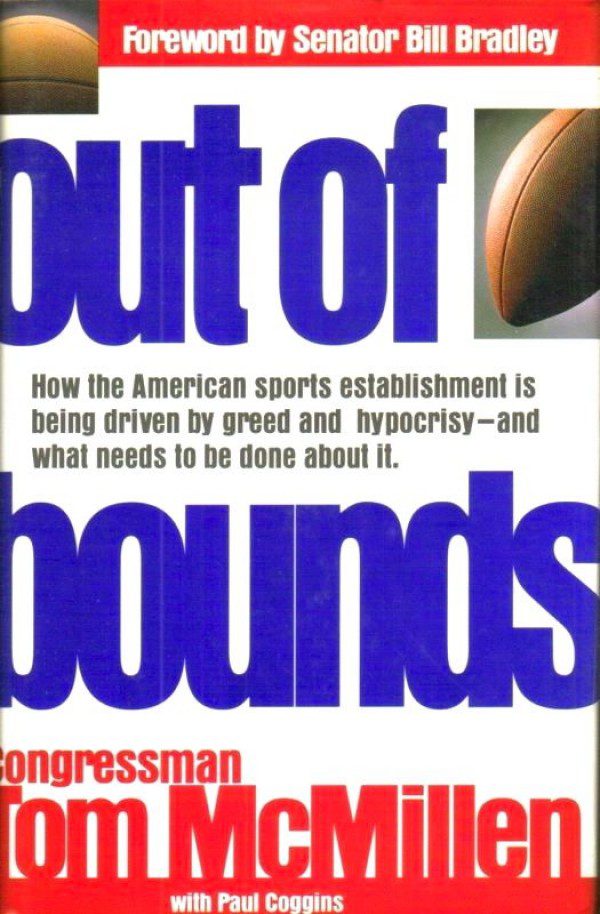 In chapter five of his 1992 book Out of Bounds he expounds on the Olympic experience, one that is still hard to digest; but, more currently relevant and ironic in light of the recent debacle at Penn State, he also prophetically critiques college sports.
"An informed and evenhanded critique of the "creeping professionalism" that imperils American sport; by an activist observer with impeccable credentials. Congressman McMillen (Dem., Md.) draws on his own experiences as an all-American basketball player, Rhodes Scholar, Olympian (at the 1972 Games), and 11-year journeyman in the NBA to make a persuasive case against the status quo in domestic athletics.
An equal-opportunity faultfinder, he rails against zealous parents who push their kids into Little Leagues as well as against universities more concerned with gate receipts than with academic excellence.
Also targeted are importunate recruiters who lure high-school talent with dreams of college glory and pro careers, and the NCAA, which, McMillen says, all too often casts a blind eye on open scandals and tolerates "shamateurism" in the interests of megabuck TV deals."   1992 Kirkus Review
McMillen promises to keep us posted from London.  Let the games begin.