Unbelievable!
HollywoodOn Productions: Janet Donovan & Brendan Kownacki
Photo credit: Brendan Kownacki
"It was definitely difficult," said actress Kaitlyn Dever who plays protagonist Marie Adler in the Netflix drama series Unbelievable based on a true story. "I've been acting for I guess 12 years now and very rarely given the opportunity to shed light on such an important story like this one. This is something that actually happened to someone, so I knew the importance of it going into it. I really wanted to respect Marie. I just began with knowing her story like the back of her hand; knowing her prior to the assault and after. I had a lot of source material on Marie at the very beginning stages and also had a handle on the foster care system. It's based heavily on the foster care system." Unbelievable is the true story of Marie, a teenager who was charged with lying about having been raped, and the two female detectives who followed the path to the truth.  A special screening  of the critically acclaimed series was held at the Hart Senate office building co-hosted by CBS Studios, RAINN, Senator John Cornyn, and Senator Dianne Feinstein (co-sponsors of the Debbie Smith Act which looks to end the rape kit backlog) followed by a panel moderated by Camille Cooper, vice president of public policy at RAINN.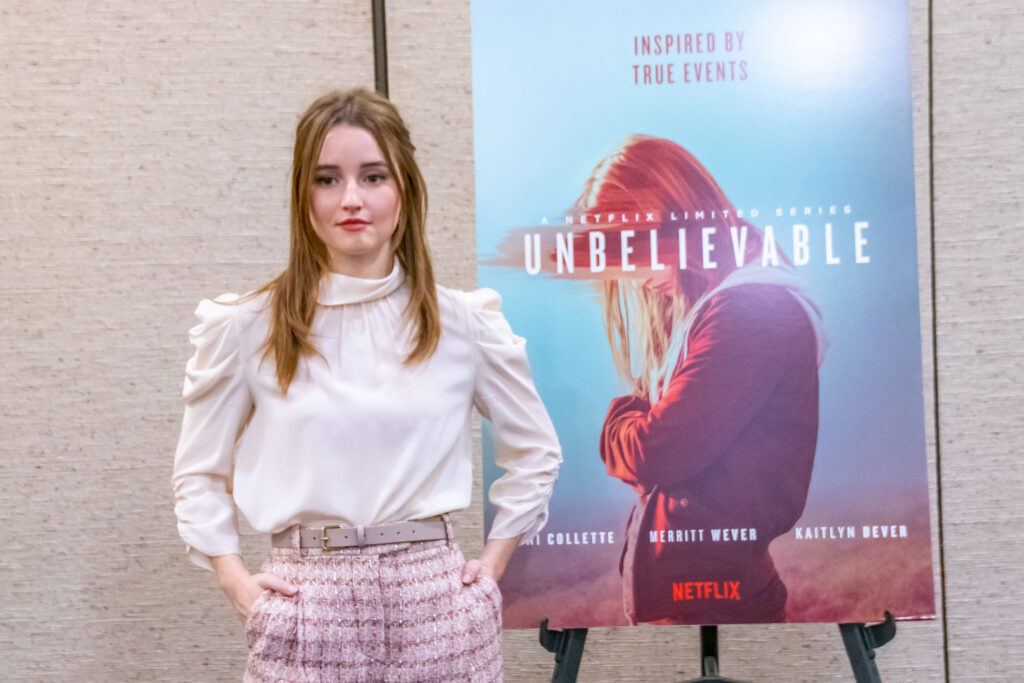 Kaitlin Dever

Susannah Grant – Executive Producer/Showrunner – discussed the process of writing about sexual assault without doing disservice to the subject. "One of the things we all kept in mind was that we weren't making this up. They were real people and we really kept [that] in mind, I think every day. I sort of told myself at some point you might get the opportunity to look these people in the eye and I want to be able to do that, knowing that I had treated their truth with respect and integrity and not with exploitation.  So we really went into it thinking how can we portray this event which is a life altering trauma in a way that feels like a life altering trauma. Those scenes are told almost exclusively from the victim's perspective and I think that made a big difference."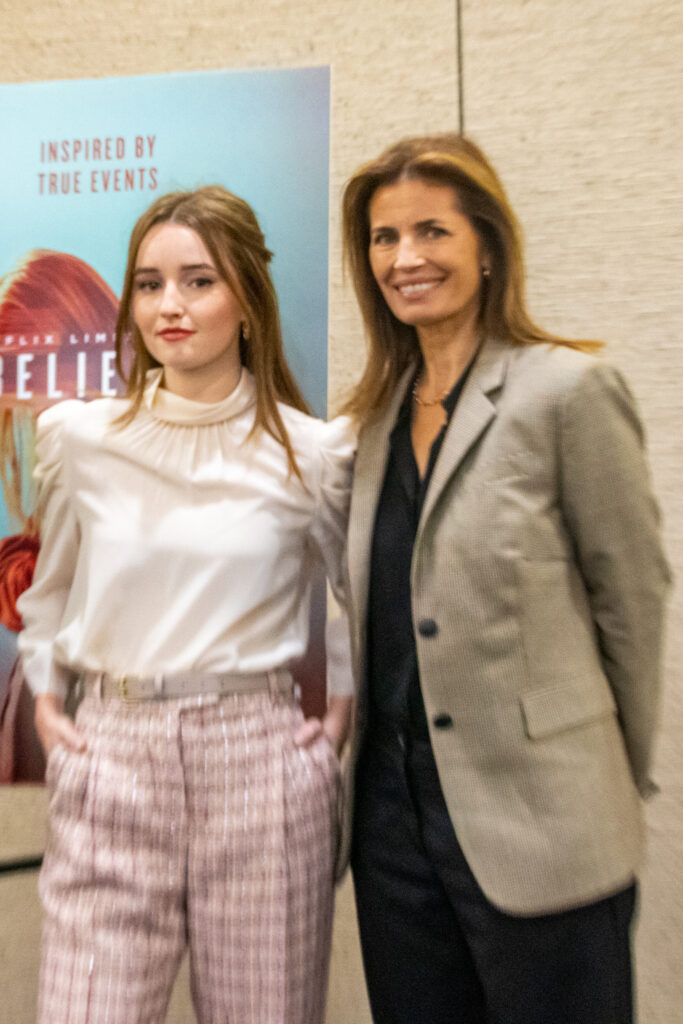 Kaitlyn Dever and Susannah Grant
"I think that focusing where we did allowed us to examine the nature of trauma in the wake of sexual assault," added Executive Producer Sarah Timberman, "and to really demonstrate by showing and not telling that a response to trauma looks different in the case of one person as there's many responses. If a rape victim behaves one way as a particular coping mechanism that allows them to function in the wake of a trauma, that's one thing. The person is distraught, that's another thing. It seems like there's so many horrible misconceptions floating around in our society about how rape victims should or shouldn't behave and I think by focusing on the victims we got to explore that more. You really see how memory does and doesn't function in the wake of rape right away. But it is painful because as we're making it this show you'd still hear in day to day conversation the kinds of misconceptions and the kinds of erroneous conclusions that people in our series we're drawing about. So I think that by focusing on the victims, we had a chance to really explore things that haven't been explored and avoid all of the exploitative things."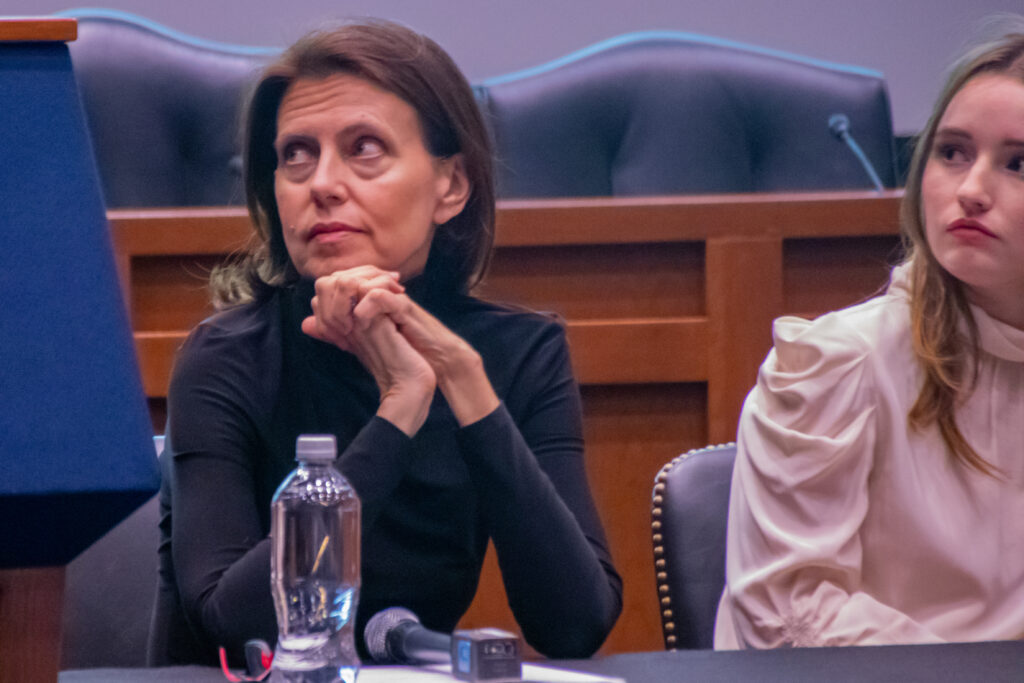 Sarah Timberman with Kaitlyn Dever
"It's raw, honest and incredibly strong." Camille Cooper
Hollywood on the Potomac discussed the project with Sarah Timberman, Kaitln Dever and Susannah Grant:

The Trailer: