Chefs for Equality!
Photo credit: Jason Colston for HRC @j6photo
"The Human Rights Campaign approached me in 2012 to put on a fundraiser to raise money for the marriage equality act that was on the ballot in Maryland and I was too happy to do that," David Hagedorn told Hollywood on the Potomac at the HRC Foundation 8th Annual Chefs for Equality Gala held this year in grand style at The Washington National Cathedral and themed 'Stirred, Not Shaken.' "I don't think that my idea was quite what they had in mind –  thinking on such a grand scale. They were a little dubious maybe, but we pulled it off that first year in like a month and a half. We put that together at the Ritz Carlton and now it's grown and grown."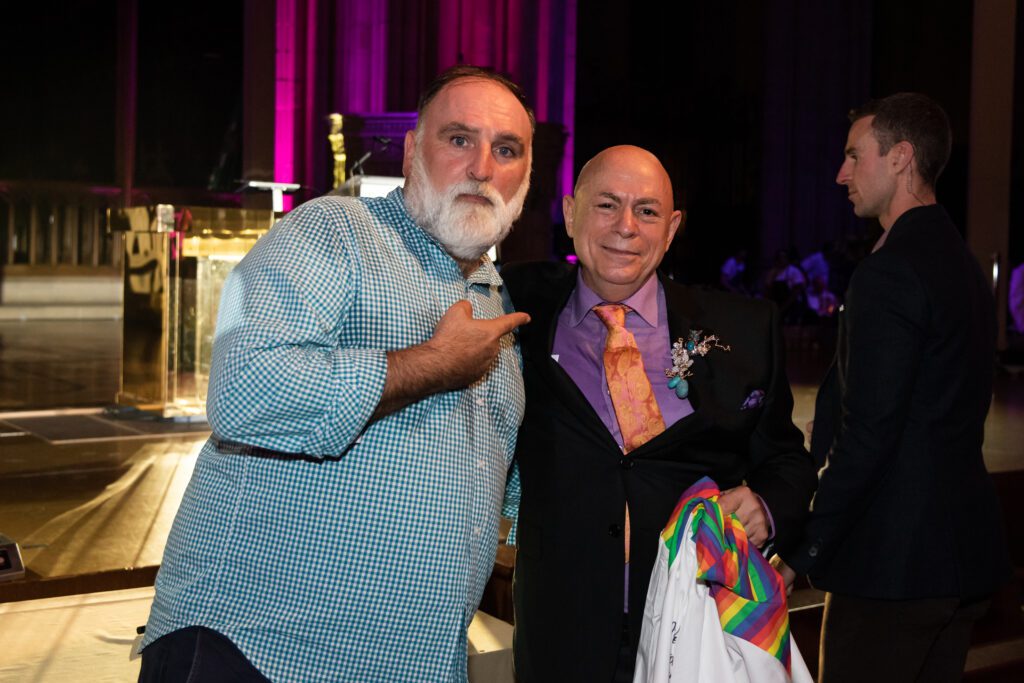 Chef Jose Andres and David Hagedorn
"We knew back then not to call it Chefs for Marriage Equality. I knew we would achieve marriage equality, but I also knew the backlash would be very severe.  I never really imagined back then exactly where we would be now and how threatened our community would be in this current political climate. We're really in for the fight of our lives. We just had a Supreme Court case two weeks ago today where our government was defending making it all right to discriminate against LGBTQ people in the workforce. You know, that is our very security that threatens our very livelihood, our very existence. And so that's why our theme this year is 'Stirred, not Shaken' because we're used to having the rug pulled out from under us."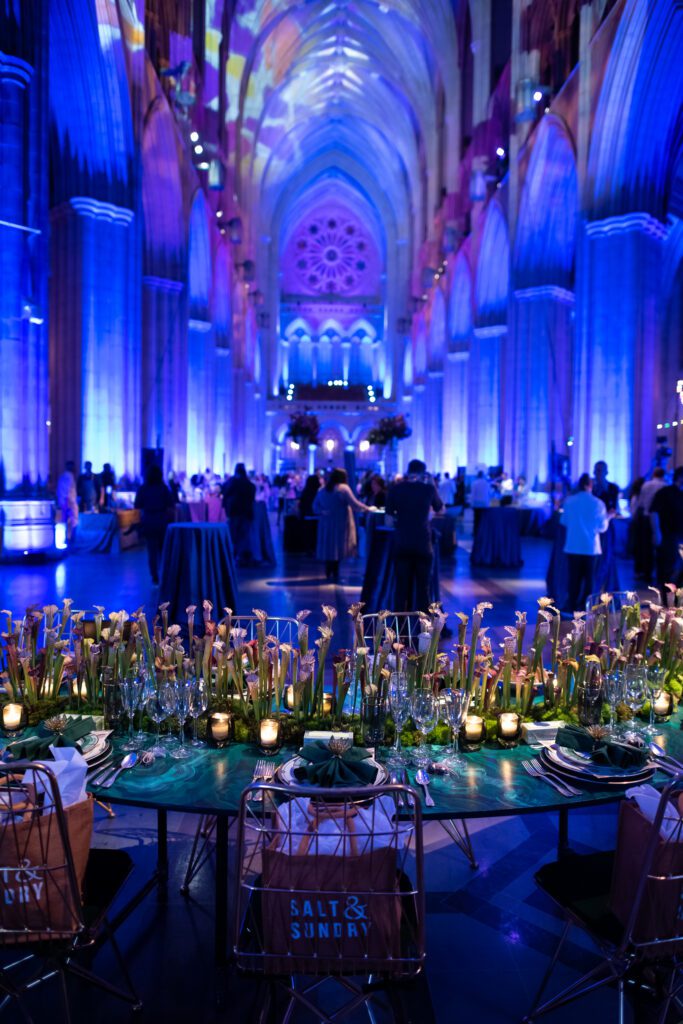 "It just makes us stronger," Hagedorn added. "We're not shaken, we're stirred up. We'll fight harder. We'll make raise more money. We'll sign up more people to vote, and we will win this fight for our lives. I think they will eventually try to take away marriage, but what they're doing in the meantime is taking away all the niceties that come with marriage – to have a wedding cake, to have calligraphy on your invitations. They don't want that in the name of religious freedom, which is really just a code word for a license to discriminate against people and the flowers, these are cases that are headed before The Supreme court."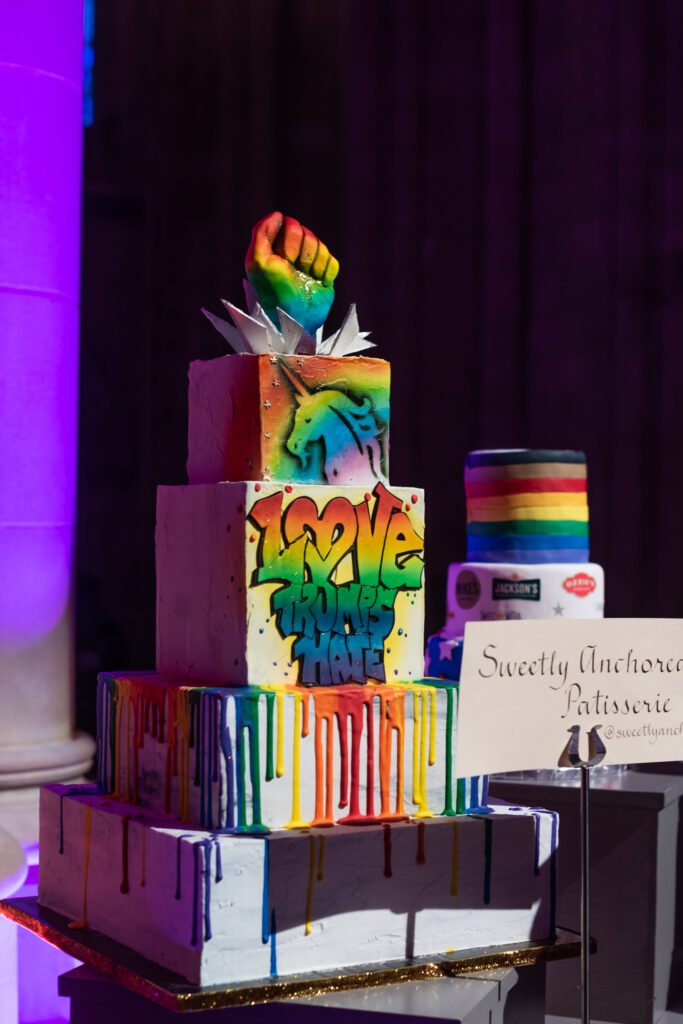 "They want to erode the things around marriage in the meantime, probably on the path to removing our right to marriage equality," David emphasized. "But we're never going to let this happen. We're used to this kind of thing. It's very ugly. It's the opposite of religion. What religion is supposed to stand for is love and doing the right thing and doing unto others as you would have them do onto you. And this is just a vicious theories of policies designed to harm us, to really hurt us, to take away our security. And we're stronger than that. And I think ultimately the American people are stronger than that and that the majority of the American people will not stand for this once they're educated. And that's what the human rights campaign does and that's the work of the foundation – to educate you, especially these days about transgender rights because members of our transgender community are being murdered and they are really taking their lives into their hands. Just leaving their house everyday and getting through the day is a struggle for them. They are members of our community and we're going to step up for them."
David Hagedorn is also a food writer, food critic and author.