Face to Face….
Photo credit: Janet Donovan
"Brian first came into our orbit five years ago and since then we are fortunate enough to connect our relationship through this incredible series called Genius. He's been able to take people around the world with some iconic movies like A Beautiful Mind, Empire, 8 Mile, Arrested Development," said Gary Knell, Chairman of National Geographic Partners when introducing Brian Grazer and Susan Goldberg, Editor in Chief National Geographic Magazine in conversation on his new book Face to Face:The Art of Human Connection.
Gary Knell
"Academy Award-winning producer Brian Grazer has been making movies and television programs for more than 25 years. As both a writer and producer, he has been personally nominated for four Academy Awards, and in 2002 won the Best Picture Oscar for A Beautiful Mind (2001). In addition to winning three other Academy Awards, "A Beautiful Mind" also won four Golden Globe Awards (including Best Motion Picture Drama) and earned Grazer the first annual Awareness Award from the National Mental Health Awareness Campaign." IMDB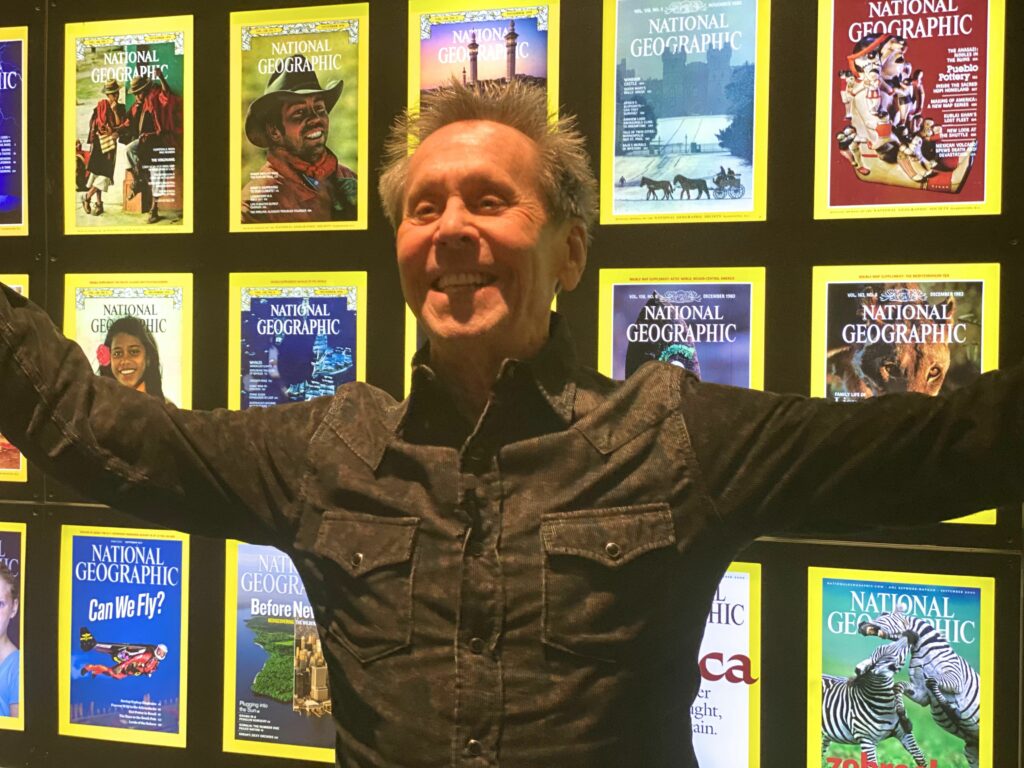 Brian Grazer
"New York Times bestselling author and iconic Hollywood producer Brian Grazer reveals a new secret to forge a happier and more successful life. Through his own personal stories, discover how eye contact — a power available to nearly everyone — can change your life too. In his bestseller A Curious Mind: The Secret to a Bigger Life , Academy Award-winning producer Brian Grazer helped everyone from parents to CEOs to artists to young graduates develop their curiosity into a superpower that would expand their world. Now, he reveals a new secret. Whether you're looking to develop a relationship, build your confidence or win a negotiation: the answer is in the eyes. Grazer delves into the power of eye contact, as he shares personal, life-changing stories and insightful advice that will help you immediately discover the secret to a more meaningful life. While it might seem like second nature, Grazer proves that eye contact–really looking someone in the eyes–is one of the most transformative habits you can develop in your daily life. Eye contact has the power to offer validation, show generosity, create intimacy, and–most importantly–establish genuine human connection. Even as technology takes on a bigger and bigger role in our lives, from self-driving cars to the smartphones in our pockets, no machine will ever be able to replace the unique and powerful benefits of eye contact. As one of the most acclaimed Hollywood producers in the world, Grazer transports you into the moments from his life where eye contact proves to be the key to unlocking power, emotion, and insight. These are moments like a high-powered CEO conference with Bill Gates; a surprise date with supermodel Kate Moss; a tough conversation with Eminem when creating the movie 8 Mile; a t te – -t te with George W. Bush; and encounters with personalities like Taraji Henson, Airbnb Founder Brian Chesky, and Chance The Rapper. With his flair for telling intriguing stories, Grazer's highly readable book will give you a powerful advantage across every aspect of your life. Read this book now, and learn how a happier and more meaningful life is just a blink away." Publisher's notes.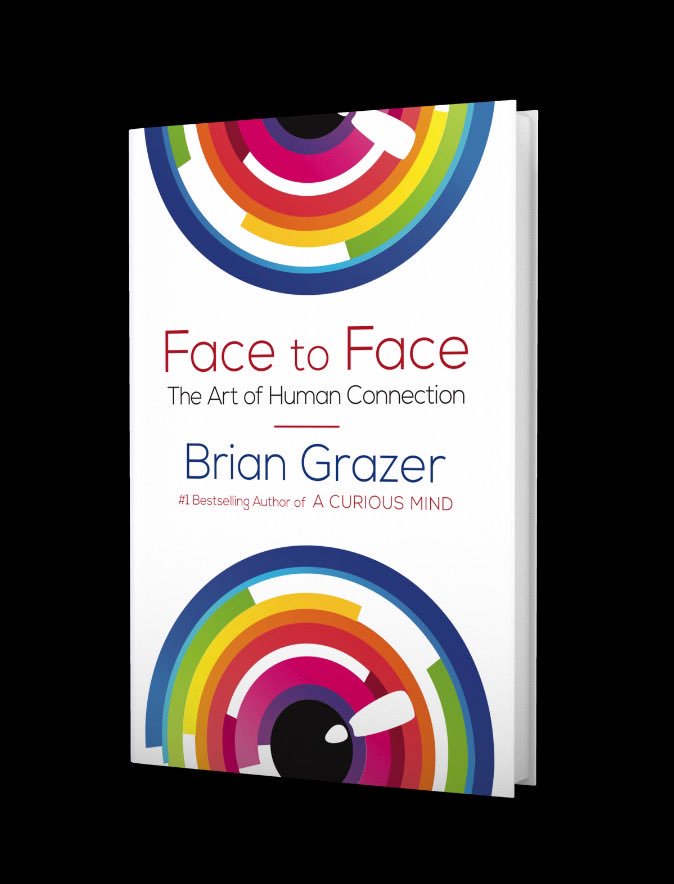 Susan and Brian sat down for a discussion not only about his book, but the trials and errors of filmmaking and his extraordinary success.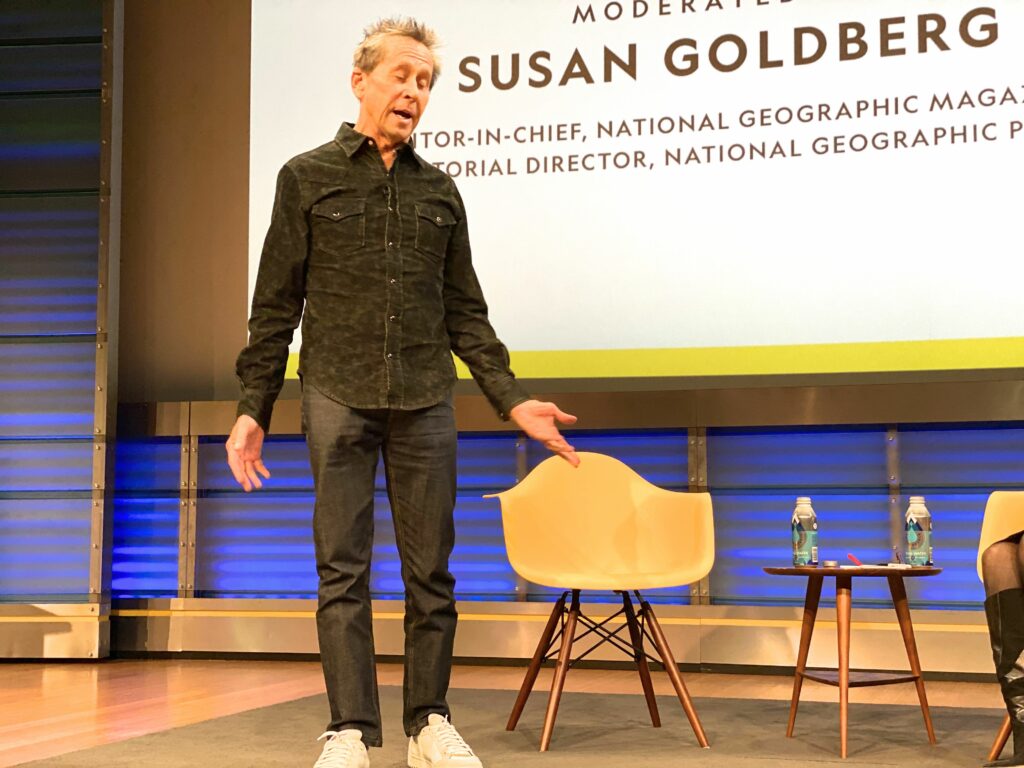 Grazer on the most embarrassing moment of his career:
"Okay," said Grazer.  "So first of all, it was miraculous that we ever got Apollo 13 made because everybody knew the ending of the movie. We had all these action stars – Tom Cruise, Kevin Costner – all those tough action guys. And I said to Ron (Ron Howard, his partner at Imagine Entertainment) 'wait a second, people know the end of the movie so we have to pick a person that the world wants to save the most – Tom Hanks.' So we get this movie made. Ron, Tom and I became kind of a partnership in a sense and now all of a sudden the movie comes out and it does really, really well. And then all of a sudden we're in the Oscar race. We get nine Oscar nominations, which is was amazing. We were all thrilled about that."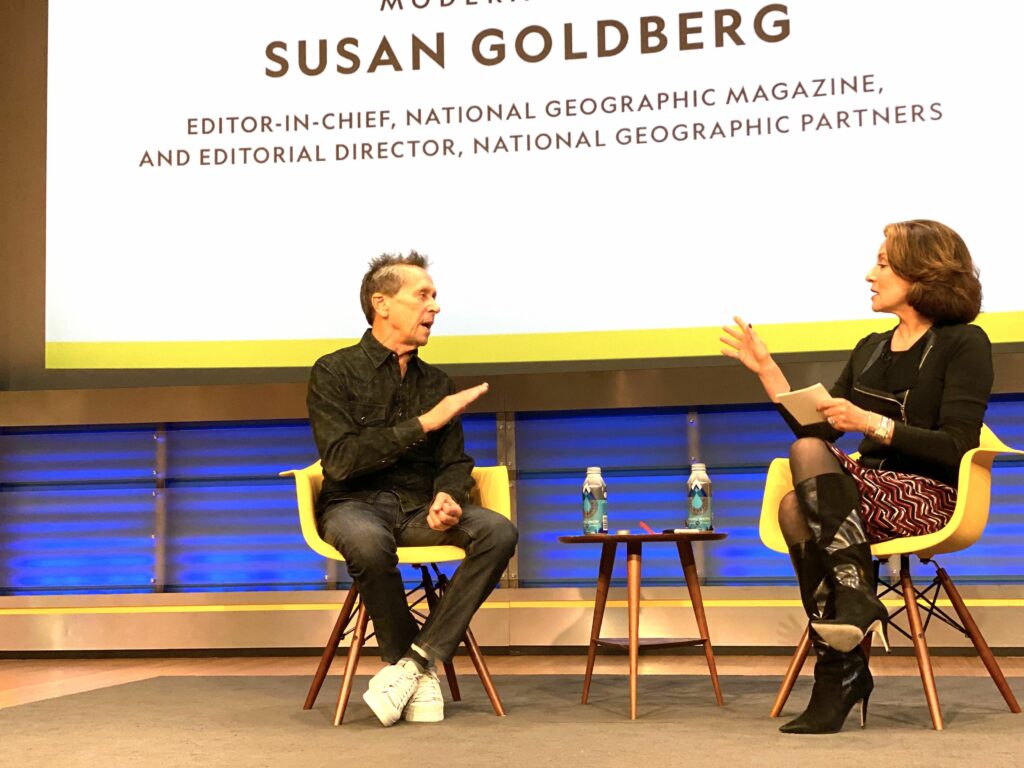 "Now it's the day of the Oscars and I've got my speech in my pocket, in my tuxedo," he continued.  "I've written it out. I'm told by everybody I'm going to win, every odds maker says so. – it's Apollo 13. So I've written this speech and I think I'm going to be great. I'm ready to say it. I got my best tucks on. It's the final envelope of the evening when they announce best picture. And Sydney, the great Oscar winning actor Sidney Poitier, is opening the final envelope. He is very methodical. He speaks slowly and thoughtfully, deliberate and he's doing that with this envelope very slowly. He starts to rip the envelope and as he opens it, he pulls a card, grabs it and it looks like a B is rolling off his lips, an imperceptible B because I'm very good with that. I'm looking at him and I'm in the fifth row and I'd get up to get that envelope and I'm on national television and I walked towards him and he says BRAVEHEART. A Chairman of competitive studio goes 'LOSER.' So I go to my seat, sit down knowing I'm a loser. Right next to me is Ron, then Tom Hanks, then the actual astronaut of the Apollo Jim Lovell. Jim Lovell reaches over Ron and Tom and grabs my wrist like this, like this, and he says, 'I never made it to the moon either.' "

In conversation with Susan Goldberg