Una Noche Linda!
Photo credit: Janet Donovan
"I remember the last show I did. Literally, my entire career flashed in front of my eyes. I remembered every show I'd ever done," singer Linda Ronstadt told Anderson Cooper during an interview on CNN which aired on New Year's Day regarding her last show and diagnosis for a rare condition called progressive supranuclear palsy, which is similar to Parkinson's disease and has no known cure.  In response to his question as to how she deals with it, she answered: "Acceptance."

Ronstadt received the prestigious Kennedy Center Honors Award in December, an annual honor given to those in the performing arts for their lifetime of contributions to American culture. The honors have been presented annually since 1978, culminating each December in a star-studded gala celebrating the honorees in the Kennedy Center Opera House in Washington, D.C
Prior to the Gala evening, Ronstadt was hosted at a private dinner at the DC home of Ginny Grenham and Paul Zevnik sponsored by The National Hispanic Foundation for the Arts with Entravision.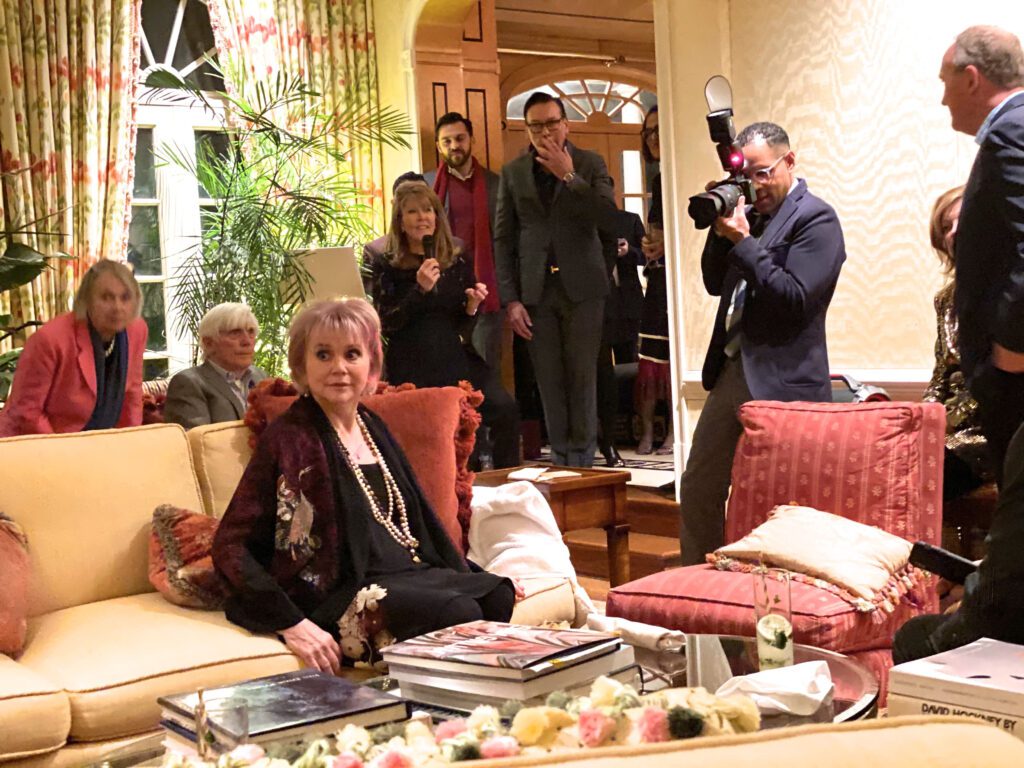 Linda Ronstadt
Every single man who walked into tonight said: "What a crush I had on her," said Grenham. "We're thrilled you're here. Thank you."
Felix (Sanchez) was introduced as the man who "a long time ago founded The National Hispanic Foundation for the Arts and has done just a tremendous job for Latinos in the arts."  "Linda is a truly great artist who transcended her time," said Felix, "who followed her star, didn't do what people told her they want her to do. She followed her heart and she brought together all the beautiful parts of herself. She heard the journey of her music was the journey of a surge of her identity. And in all the music that she made, she showed us that we can be so much more than we think we are if we are really true to ourselves. And I feel that her story and her inspiration we need now today more than ever because it is the journey of all of Latinos, our young Latinos and Latinas who are struggling with their identity. Linda (who is Mexican) accomplished that and she is a great, great artist and a great lady for having done that. And I salute you from the bottom of my heart. You touch me, you touch all of us. Viva Linda!"
Guests included Carol Melton, Joe Hassert, Pat Harrison, Connie Coopersmith, Erica Moorehead and Dr. Susan Blumenthal.

 "The Sound of My Voice" trailer courtesy of CNN films:
The Kennedy Center Honors clip courtesy of The Kennedy Center: