Parasite!
Photo credit: Courtesy of NEON

"In my present position at The Motion Picture Association as well as in my former capacity as Assistant Secretary of State, I had the pleasure of visiting Korea many, many times and I saw that powerful creativity at work. You feel the energy everywhere and is something that literally binds our two nations together," said CEO Ambassador Charles Rivkin at a private screening of "Parasite" in downtown Washington, DC.  "So Parasite is not only an amazing movie, but it's a great example of what creativity can do when it's allowed to thrive in a supportive ecosystem.  I have the pleasure as the head of The Motion Picture Association to be a member of the Motion Picture Academy. I can't tell you which film I voted for on Sunday, but I will say that for me the best picture is the movie that stays with you. It's really something you think about for days after you've seen it. I'm certain you're going to feel that way after you've seen tonight's show."
Synopsis: "Bong Joon Ho brings his singular mastery home to Korea in this pitch-black modern fairytale. Meet the Park Family: the picture of aspirational wealth. And the Kim Family, rich in street smarts but not much else. Be it chance or fate, these two houses are brought together and the Kims sense a golden opportunity. Masterminded by college-aged Ki-woo, the Kim children expediently install themselves as tutor and art therapist, to the Parks. Soon, a symbiotic relationship forms between the two families. The Kims provide "indispensable" luxury services while the Parks obliviously bankroll their entire household. When a parasitic interloper threatens the Kims' newfound comfort, a savage, underhanded battle for dominance breaks out, threatening to destroy the fragile ecosystem between the Kims and the Parks. By turns darkly hilarious and heart-wrenching, PARASITE showcases a modern master at the top of his game." NEON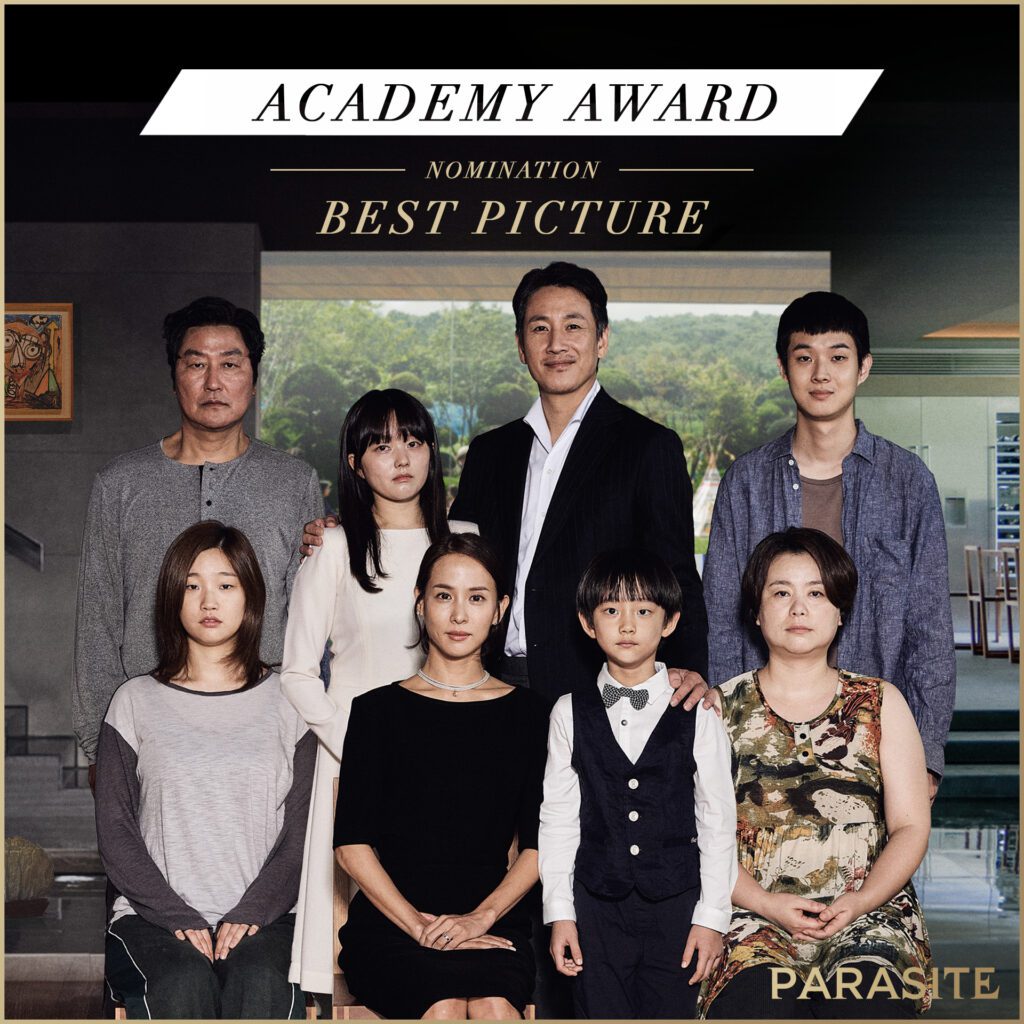 "Parasite" has Oscar nods for: Best Picture; Best Director; Best Foreign Language Film; Best Original Screenplay; Best Production Design and Best Film Editing
Rivkin thanked NEON: "Neon is killing it. This is a company that's made a name for itself already in an amazing way. You might know their films. I saw Tanya last year and Apollo 11 and Clemency – very emotional movie. And tonight with Parasite, Neon has done it again.  It has been on fire and now it has the distinction of being South Korea's first ever Oscar nomination for Best International Feature Film and if that wasn't enough,  nominated in five other categories. It has a chance of sweeping in a way that's never been done by a foreign film and all this acclaim has been particularly fitting and started in 2019 with the 100th Anniversary of Korea's national cinema. The Korean story matters to us. While our home and headquarters are here in Washington DC,  The Motion Picture Association is an organization of offices and a great deal of activity in the Asia Pacific region. So it's important for us to promote a strong global creative economy and a thriving digital marketplace."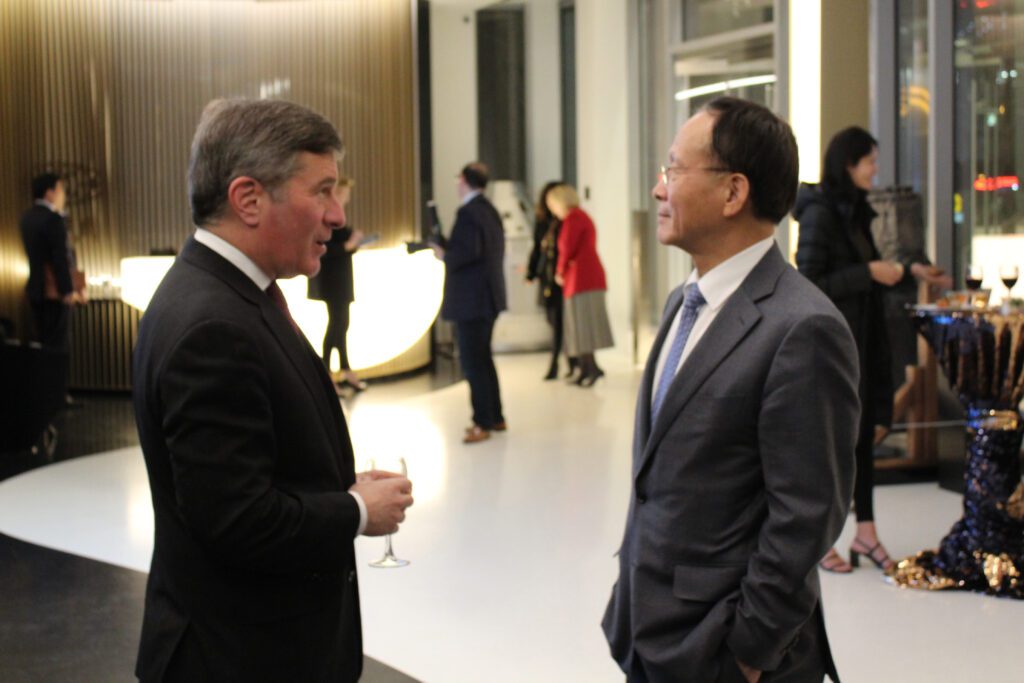 Ambassador Rivkin and Ambassador Lee   Photo credit: David Hudson

"Parasite literally is just one more example of the incredible vibrancy of the South Korean culture right now," he added.
"All from the beginning to the end, I couldn't move my eyes from the screen," said Ambassador Lee who opened the movie without giving away the plot.
Official Trailer: