Synopsis: Directed by Don Argott (DeLorean, Batman & Bill, The Art of the Steal), Believer follows Mormon Dan Reynolds, frontman for the Grammy Award-winning band Imagine Dragons, as he takes on a new mission to explore how the Mormon Church treats its LGBTQ members. With the rising suicide rate amongst teens in the state of Utah, his concern with the church's policies sends him on an unexpected path of acceptance and change. The film documents a year of Reynolds' life during the process of organizing the first-ever LoveLoud Festival concert in Orem, Utah to benefit such gay rights organizations as GLAAD and the Trevor Project, among others. While Believer takes a broader look at The Church of Jesus Christ of Latter-day Saints' treatment of LGBTQ members, it also focuses on the suicide rate in the community, which has skyrocketed in the last decade. The film centers on Reynolds, Aja Volkman, his wife and fellow musician, and Tyler Glenn, frontman for Neon Trees, among others.
"It is my job to look out for the interests of our songwriters and our artists and to protect the creators who make the music we love and that enrich our lives day in, day out," said Amy Isabel with Universal Music Group. "We're very pleased to be a part of this event this evening.  I want to give a special thanks to Live Nation because in the copyright world we definitely try to respect the rights and licenses as they should be and come to find out HBO's license for this documentary has expired, so you are coming to the rescue and giving us permission to show this special private screening."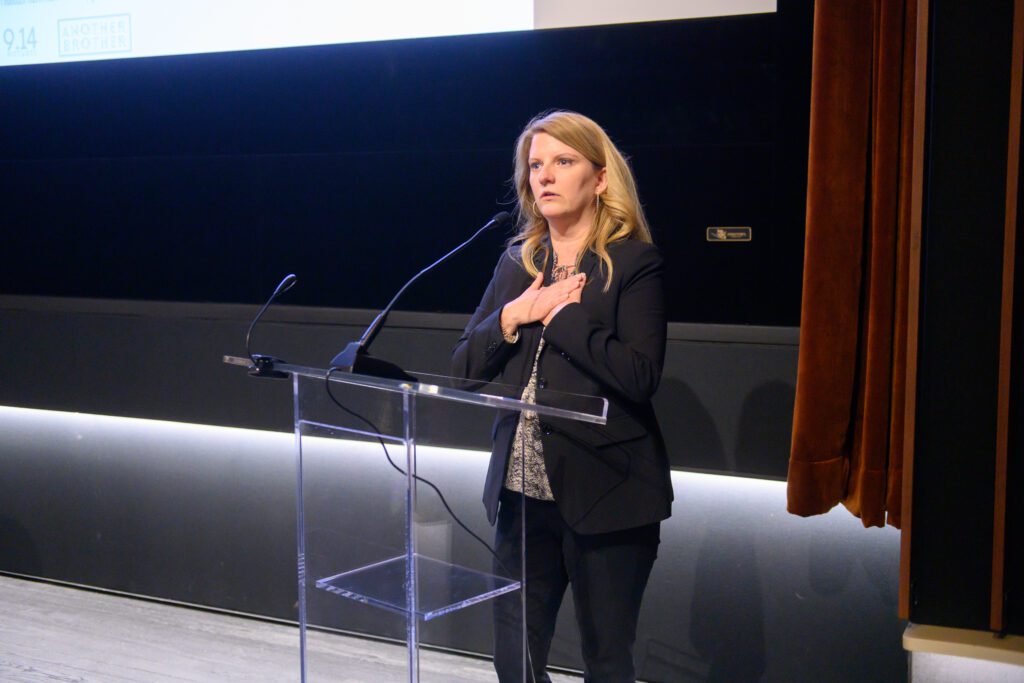 Amy Isabel
"Music can take over for us where words fail. Music makes things happen. Nothing on earth has that much power. It inspires, it delights, it heals, it excites Nothing brings people together like the power of music, nothing. The thing that really drives us is music. People love music. When others don't have a voice, it's up to us to use ours." Excerpts from a brief video.
"Sometimes I meet celebrities and they have no idea what you're talking about and it's frustrating," said Rep. Sean Patrick Maloney (D-NY). "And so I'm always a little bit anxious when someone puts their celebrity in service to the cause because sometimes they don't have the substance or the staying power that I think the issue deserves. But when you meet Dan, that it immediately evaporates. He spoke beautifully in the Democratic office. It's also a courageous thing to be a successful artist and to put your celebrity at risk by [taking] on an issue like this. I think artists like Dan through the medium of music can reach a wider audience. So thank you for your work on this. Thank you for being here tonight. Let me reiterate the thank you."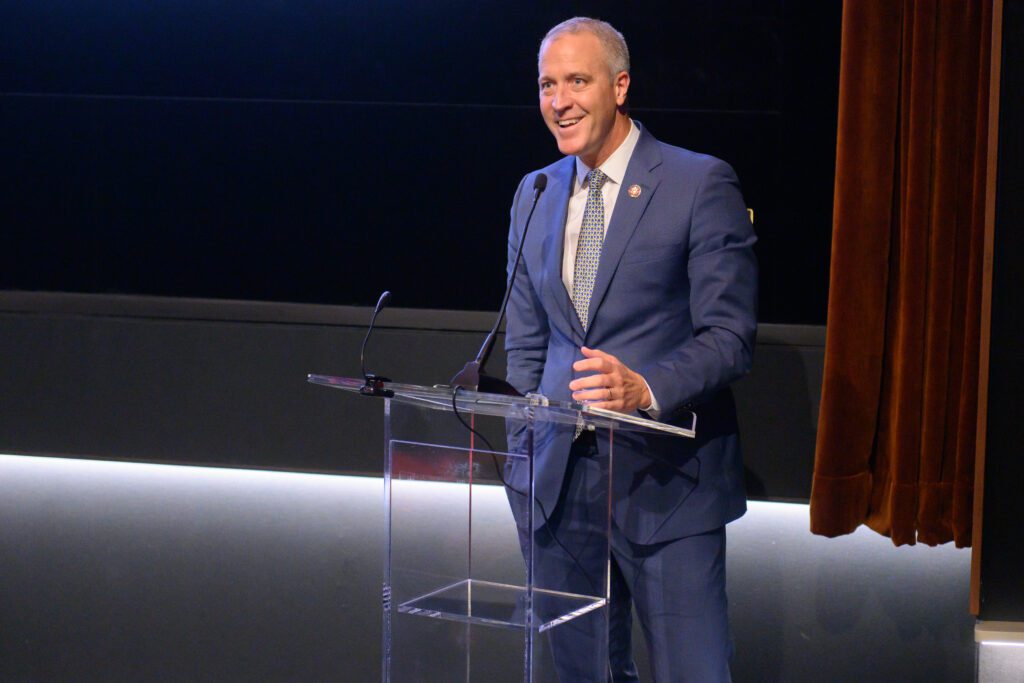 Rep. Maloney
Guests enjoyed a reception and more speeches, but we will cut to an edited video of a conversation between Dan Reynolds and Evan Lambert.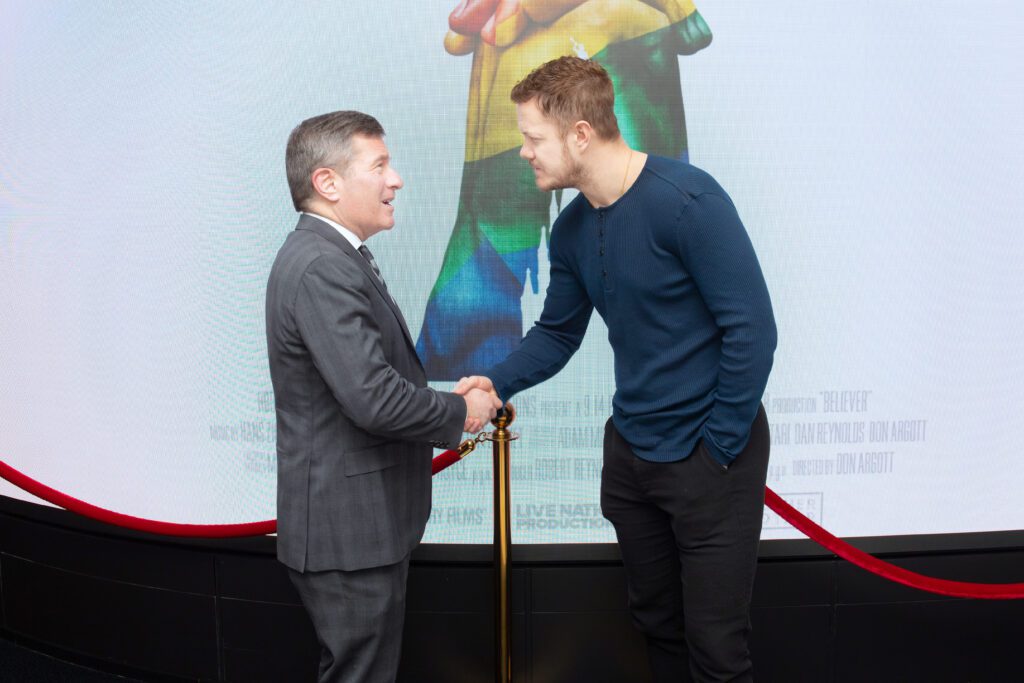 Charles Rivkin and Dan Reynolds
The Official Trailer: