The Great American Lie!
Photo credit: Daniel Swartz
"I'm delighted to introduce Jennifer Siebel Newsom. Tonight's movie, The Great American Lie, is directed, written and produced by Jennifer and it is the third in her trilogy aiming the lens at gender inequality," said Melissa Patack, Vice President and Senior Council for State Government Affairs for The Motion Picture Association.  "Her 2011 award winning documentary Misrepresentation examined how mainstream media and culture contribute to the under representation of women in influential positions that film the rise. The Representation Project is a nonprofit organization that has many social action campaigns that have reached more than 650 million people. Jennifer's second film, The Mask You Live In, explore how America's narrow definition of masculinity is harming boys, men and society at large. Tonight's movie examines the underlying cultural causes of income inequality in America. The MPA, as the voice of the motion picture and television industry, works to support, nurture and protect. We all depend on MPA for our art, our culture, and our entertainment. So we are proud to host this event and delighted to have Jennifer with us tonight."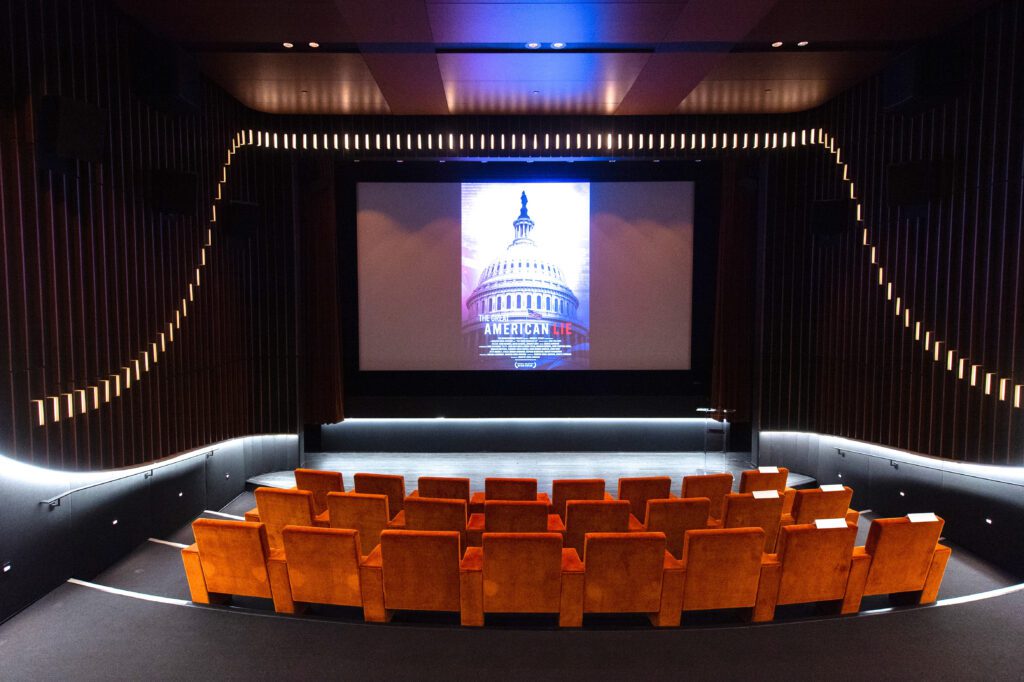 Film synopsis: The Great American Lie is a documentary film that examines how a US value system built on the extreme masculine ideals of money, power and control has glorified individualism, institutionalized inequality, and undermined the ability of most Americans to achieve the American Dream.
"I am excited to be here to introduce The Great American Lie," said Jennifer. "Just really quickly to share: Our films have reached upwards of 20 million people and they're educational, but they also go beyond educational audiences. I'm particularly proud of this film. We started making this film when I was interviewing subjects and following young men in a mask you live in. And this was really the second film, which was going to be the third film in the trilogy, the masculinity being the second that really looked at our values in America, our gender values and stereotypes and how ultimately they're holding us all back. As I was investigating this film I'm in the process of making a film to unearth the social, political and economic ramifications of this gender value system that we have in American culture. We premiered last year in San Fran at the San Francisco International Film Festival and we just closed our distribution deal and we'll be going wide this summer, which I'm really, really excited about."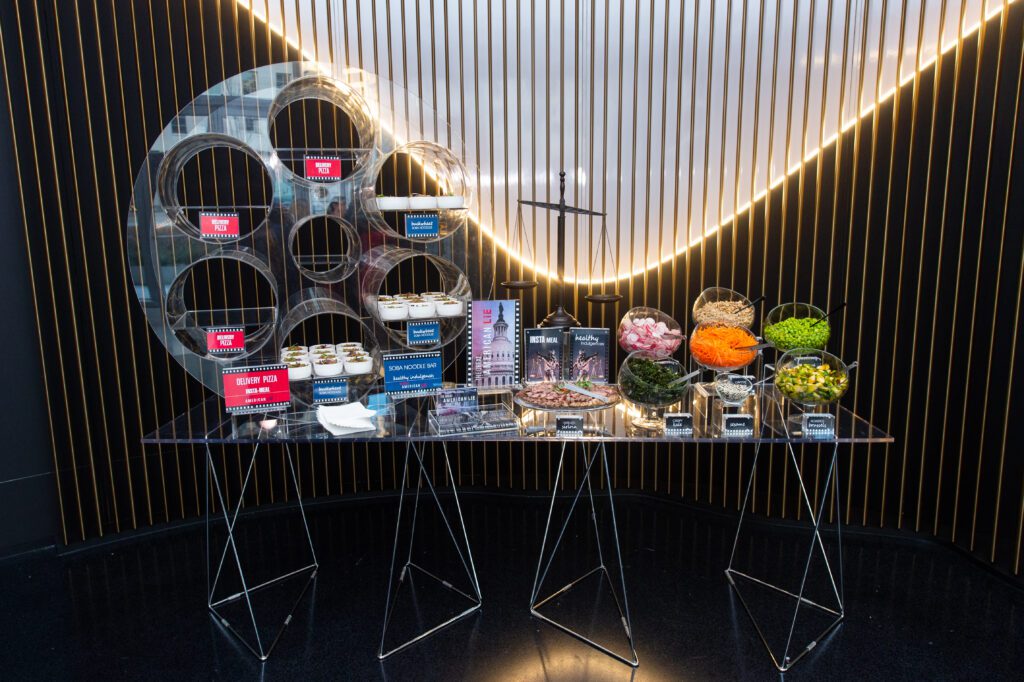 Film inspired food and decor by Angela Cholakis catering
"I believe sparked conversation and thought about our values and how we've found ourselves in this situation in America where there is a crisis of connection and incredible social mobility and economic inequality," concluded Newsom.  "So I just encourage you to continue the conversation, post the film and hopefully in your own way, which I imagine you all are already doing, be a part of the larger solution."
After the screening, Jennifer and her husband – Governor of California Gavin Newsom – joined guests to discuss the film and answer questions.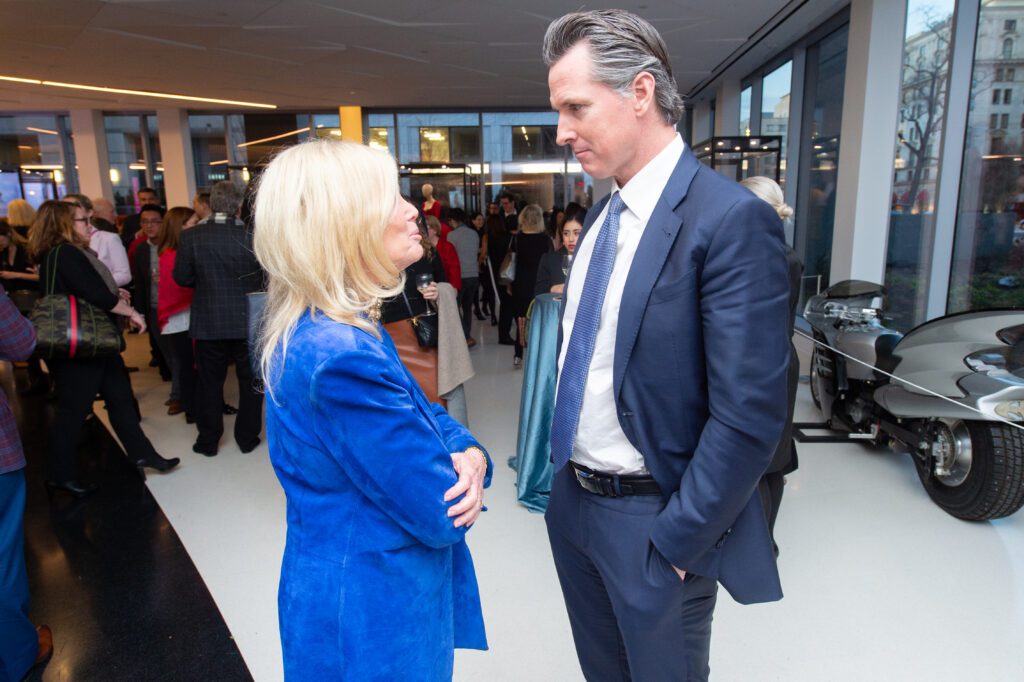 Dr. Susan Blumenthal and Governor Gavin Newsom
The Official Trailer: