Film School Friday!
Photo credit: Courtesy of MPA
"I've always believed that one of the most powerful ways that we can lift and inspire one another is by celebrating those among us who have achieved excellence and especially those who we might otherwise overlook by shining the light of recognition on those in front of and behind the camera. The changes that we're experiencing right now as an industry have presented some serious challenges from stalled productions to shuttered cinemas and these challenges also extend to our Award season, particularly how to convene them from the physical production to social responsibility and the need for diversity inclusion and equity. Today's discussion could not be more timely, "said Amb. Charlie Rivkin, Chairman and CEO of the Motion Picture Association as he welcomed ZOOM guests to the 4th edition of Film School Friday.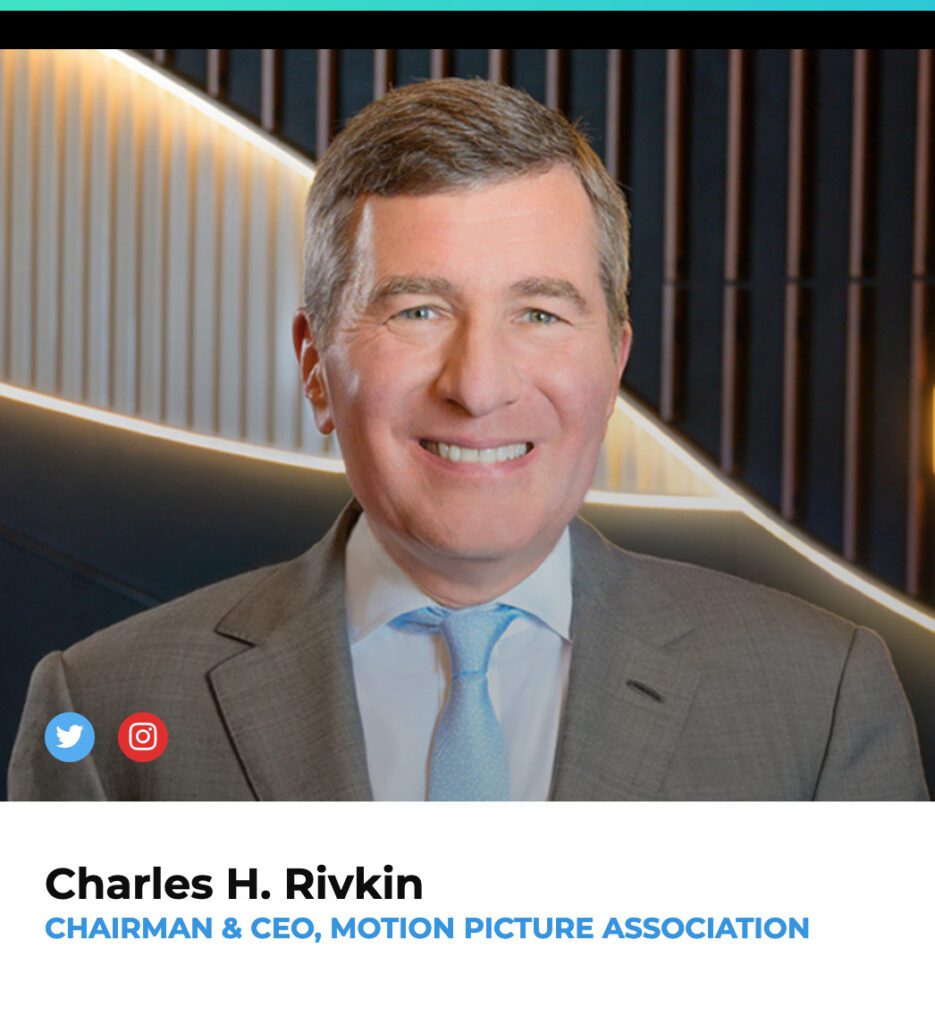 "The Television Academy recently announced that it will host its Prime Time Emmy Show virtually for the first time this year and The Academy of Motion Picture Arts and Sciences has pushed its Oscar Awards to April," Rivkin added. "So today we're very excited to bring together four industry veterans who will share their perspectives and opinions on the challenges and the opportunities facing our award season and more broadly our industry panelists. I am really looking forward to the discussion that's about to follow because what better voices than these to explore how change can also be an opportunity to ensure that our industry's awards can extend their recognition of excellence to everybody, no matter who they are, what they look like or how they identify."

The Panelests:
Rep. Karen Bass: "I know that this discussion is about the future of the awards, so it is important to say that I come from a district where I'm extremely proud that the entertainment industry is the number one industry and Sony and Fox are in my district. I know that many of you are inspiring and aspiring and emerging young filmmakers. And so I just want to give you a word of encouragement to let you know that I'm just really excited at the progress that the industry is making in terms of inclusion and inclusion on every single level, something that you didn't see in the past. You might've seen some diversity in actors, but now you're seeing more and more diversity in actors, but also diversity in every single way on every single level of the industry. And here in Congress, I sit on the committee that deals with intellectual property. And of course, copyright is a key part of intellectual properties and nothing works without that. The idea that our artists could create and someone could just come along and steal their work is just not right. It's not right in any way, but it also steals their livelihood. So just know that I'm going to be fighting to make sure that your intellectual property, your creative work, is yours and that you own it, that you can make a living off of it."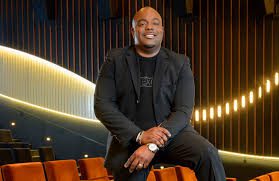 Moderator John Gibson, Vice President for External and Multicultural Affairs

John Gibson: "Awards season has always been an instrumental period in Hollywood where we recognize the best and brightest talents and projects in TV and film. These accolades include the coveted Oscars, Emmys and many others such as The Golden Globes, Independent Spirits Awards – just to name a few. This [particular season will already] be unlike any other, obviously dealing with Covid. We have to shift and we have to adjust – how they will revolve, how will they will go virtual? The BET awards was a great example of how to pull off a great virtual awards program."

James Pearse Connelly: "This is my first year not on the Prime Time Emmy Award Show Committee, but for the last five years I was The Chairman of the Prime Time Emmy Award Show from The Television Academy side, but I'm a production designer and designed a few award shows. I've done The Daytime Emmys before; I've done the Glad Awards and DGA's Voice Awards. I've done the Art Directors Guild Awards and in the past being a member of that union and Guild,  I've hosted The Red Carpet there and produced the show, so I'm sort of in the fabric of award shows."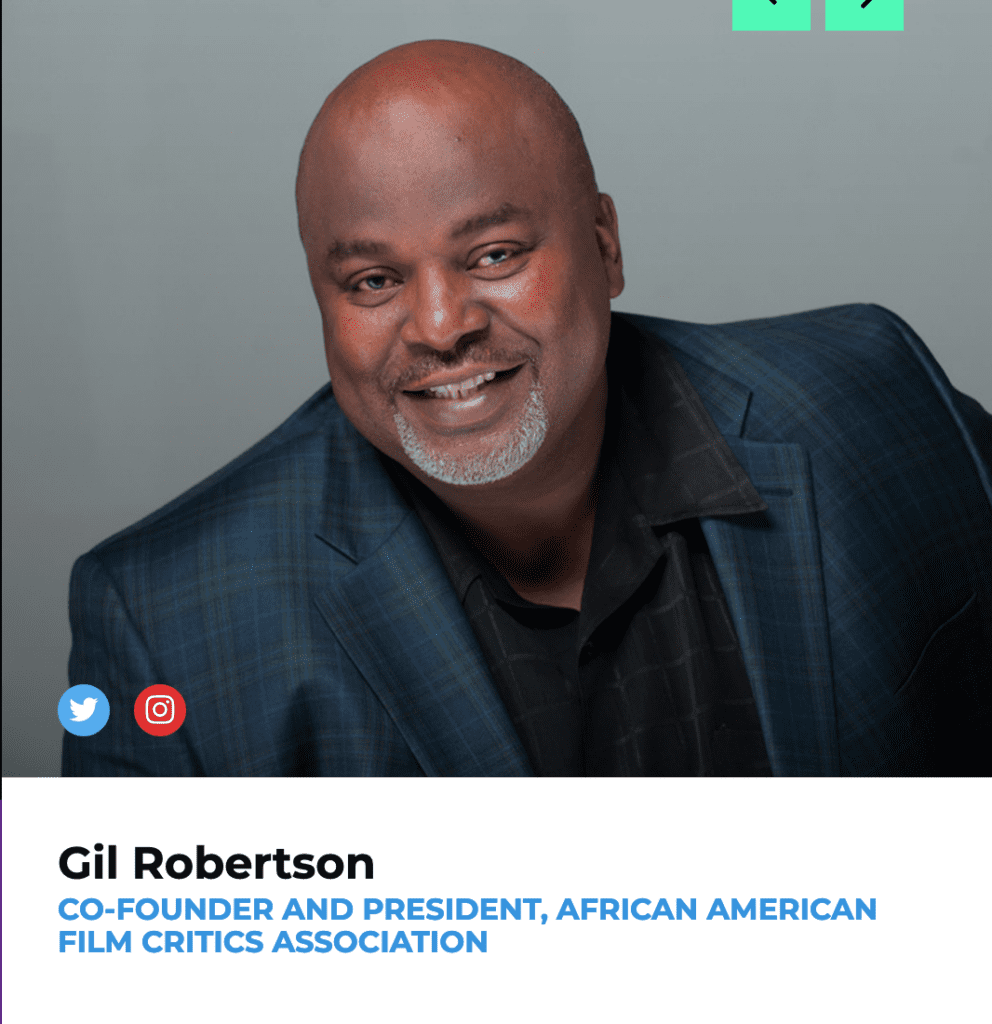 Gil Robertson: "A lot of people don't understand that award season actually kicks off in mid August with Telluride and really shifts into another gear after The Toronto International Film Festival and then you hit the ground to generate exposure around their particular projects. I'm on a number of committees and building groups within the industry. We feel very fortunate that we're able to plow thorough in what ultimately happens on the biggest show in Hollywood – The Oscars."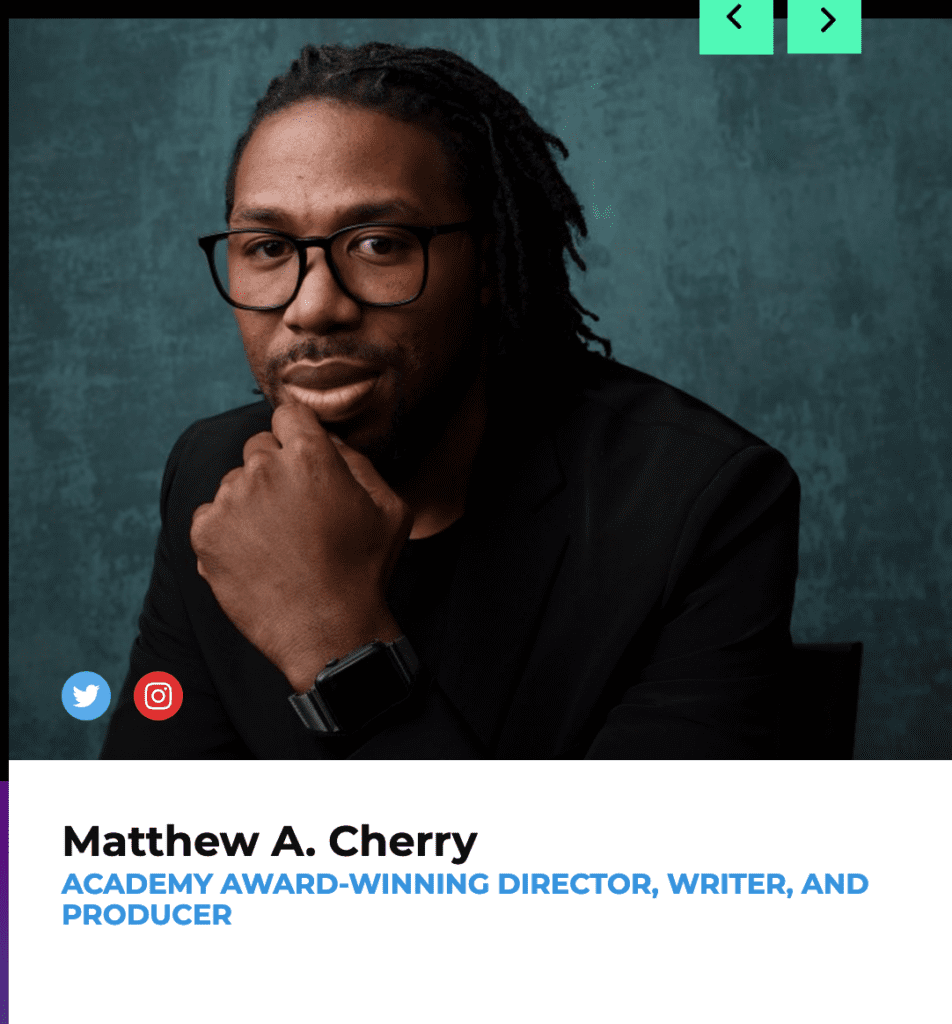 Matthew Cherry:  "I think going into my career in Hollywood was kind of always my mindset to try to win an Oscar. But then on my journeys, especially being a Black filmmaker, you see how important the foundation that is laid within your own community is – those are the people that I think give Black film makers the motivation to keep going. You don't get into the huge marquee festivals, but then you start getting a track record and then eventually you may graduate to the bigger festivals. It's obviously great to aspire for The Emmys and The Oscars but you also need to support your own communities and kind of build up your own stuff as well. I think that is where you will see kind of true inclusion."
Lorenza Munoz: "When I started at The Academy in 2015, the only reason I wanted to come to The Academy was to work on its inclusion efforts.  If you want [let's talk] about the season in this question. We work year round. What that means to me and to my department is member engagement, so that we broaden the aperture of what excellence means so that our Academy members that are going to be voting are accessing the films, they're looking at the films through a broader lens. And that means through racial equity, through ethnic equity, through gender equity or even genre equity; that there are films that are horror films or comedies that are excellent. And so we've really been trying to broaden that aperture and work year round to have our members participate, be engaged, have conversations about it and we're doing some very specific programming around that. So there's three ways to be considered for membership at the Academy and the process begins in earnest around the spring and ends at the end of the fiscal year. So we just announced our new member class, which is 800 plus people and very diverse. We fulfilled the goals that we set out in January of 2016."
The above intros have been edited for brevity purposes.
What we learned: