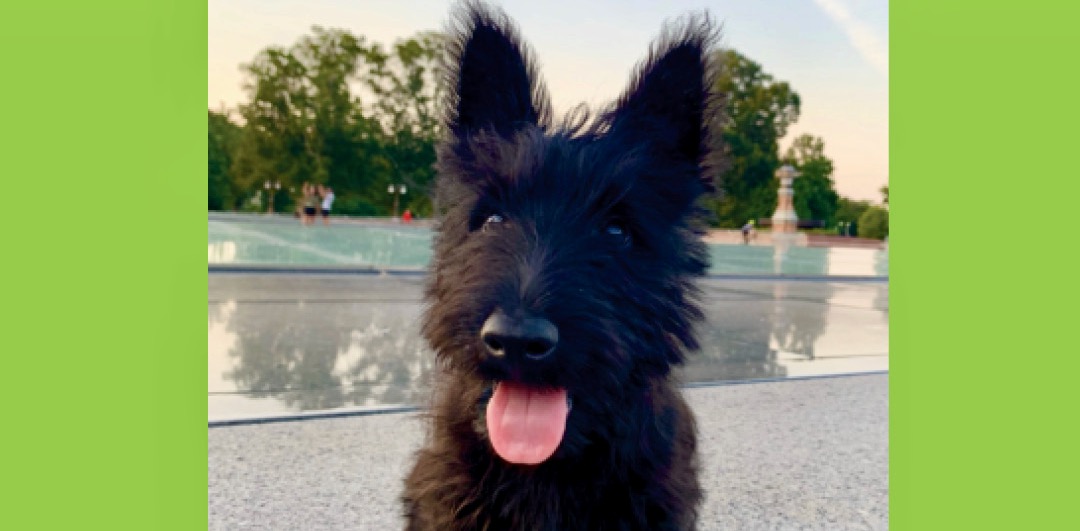 Cutest Pets on Capitol Hill…
by guest contributor Betsy Stephenson
Photo credit: Courtesy of AHI

Winners of the Cutest Pets on Capitol Hill, Pandemic Version
For more than 20 years, pet lovers on the Hill have gathered in early fall for Pet Night on Capitol Hill – a non-partisan, feel-good reception to celebrate animals. As with everything in 2020, this year was a little different. Instead of an in-person event, the Human Animal Bond Research Institute conducted Pet Week, virtual sessions to showcase the relationship between and importance of animals to human health and well-being. And the culminating event for Pet Week was the announcement of the winners of the Cutest Pets on Capitol Hill Contest, which is conducted by the Animal Health Institute (AHI).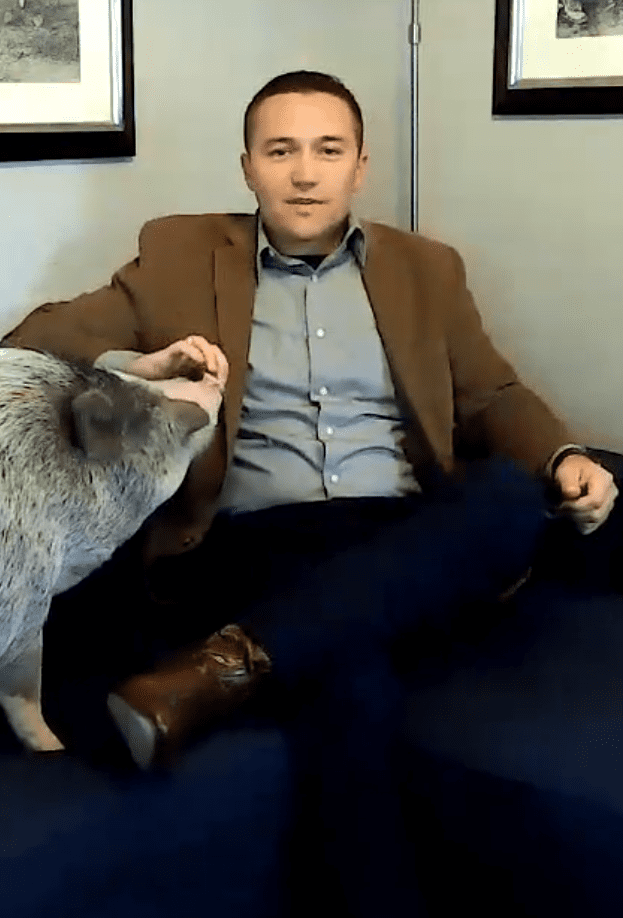 Dr. Will McCauley, a veterinarian with AHI, with his rescue pet pig, Piggy Azalea
Veterinarian and Congressman Kurt Schrader (OR-5) and his rescue dog Hazel helped judge the contest and announce the winners: the Cutest Dog 2020 goes to Sergeant Pepper, who was submitted by Syd Terry of Representative Jan Schakowsky's (IL-9) office; the Cutest Cat 2020 is Jackson, a rescue cat owned by Liz Leibowitz of Senator Ben Cardin's (MD) office; and the Cutest Exotic 2020 is Arty, the steadfast Betta fish owned by Matthew Brownlee of Representative Markwayne Mullin's (OK-2) office.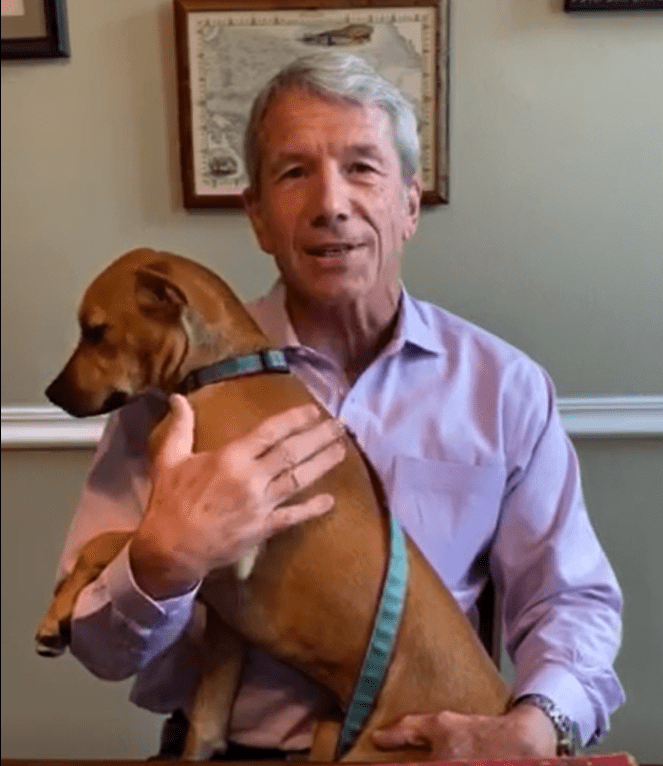 Congressman Kurt Schrader (OR-5) and his rescue dog Hazel
"For many, the global pandemic has magnified the importance of animals in our lives," shared Alex Mathews, President and CEO of AHI. "In this year's Cutest Pets contest, we have been especially heartened to learn the many ways pets have been helping their owners who work on Capitol Hill. The human-animal bond has never been stronger, which is why it's so important to keep our animals healthy."
Contest entrants were asked to share how their pets had helped them during the pandemic, and it quickly became clear that for staffers and Members of Congress, pets have been essential companions during these unprecedented times.
"Most people set up their stately bookshelf to display on video calls – I had my trusty sidekick Arty for mine to remind everyone to just keep swimming," said Mullin about Arty the fish.
Like so many Americans, the owners of the Cutest Dog and Cutest Cat acquired their pets during the pandemic. "We got Sarge during the height of the pandemic, and he is the best work from home companion. He loves to go on evening happy hour walks!" shared Terry.
Leibowitz submitted that: "We got Jackson last month from the Baltimore Animal Rescue and Care Shelter (BARCS), and this lovebug has made our lives better every day since."
And as proof that not all rescue animals need to be dogs or cats, Dr. Will McCauley, a veterinarian with AHI, shared the screen with his rescue pet pig, Piggy Azalea, to tell viewers about the importance of pet care. "Like most pet owners, I adore my pig. I adopted Piggy when I was a practicing veterinarian and she was brought into our clinic. And I want to introduce you to her today as a way of reminding us that our pets, no matter how unique they may be, need regular veterinary care to ensure they stay healthy," said McCauley. "When our animals are healthy, it not only brings us peace of mind, it can also keep us healthy too."