Dark side of longevity.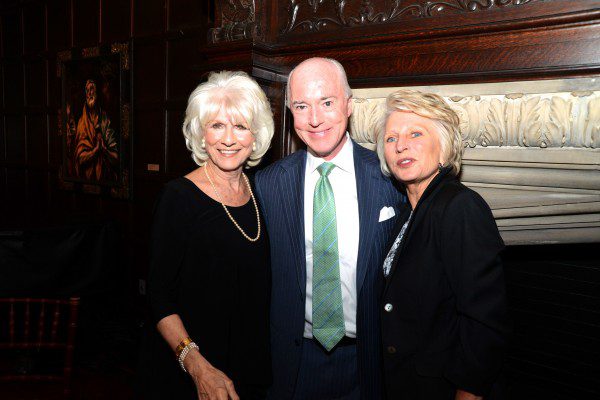 Photos by Neshan H. Naltchayan
Surviving Grace, A Special Night at The Phillips Collection featured Trish Vradenburg and the USAgainstAlzheimer's Network for an an exclusive Act One performance of her play Surviving Grace.
Surviving Grace reflects Vradenburg's time as an Alzheimer's caregiver for her mother, who died of the disease in 1992. (Diane Rehm  David Bradley Jane Harman shown above)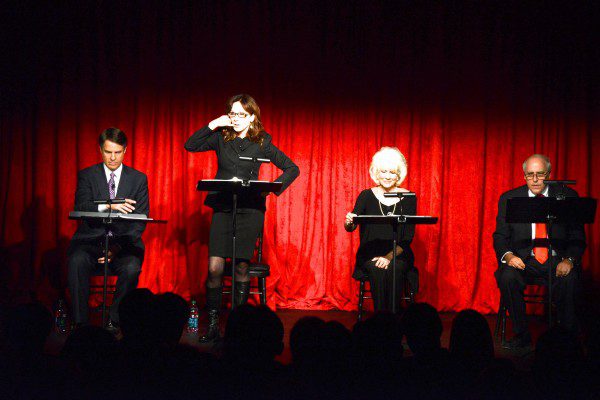 The evening featured celebrities Diane Rehm, the executive producer and host of The Diane Rehm Show on WAMU and NPR; Marilu Henner of TAXI fame, actress, author and health advocate; Dan Glickman, executive director of the Aspen Institute Congressional Program and a Senior Fellow of the Bipartisan Policy Center; Meryl Comer, acclaimed moderator and Emmy-award winning reporter, producer, and talk show host, and Terry Moran, co-anchor of ABC's Nightline.
Surviving Grace was produced at The John F. Kennedy Center for the Performing Arts and has been performed off-Broadway at the Union Square Theatre in New York.  
Trish Vradenburg is an American playwright and author. She has written for the television series Designing Women, Family Ties, and Kate andAllie, and penned the play The Apple Doesn't Fall…..…which was produced on Broadway.
She is also the author of the novel Liberated Lady, and has written numerous articles for newspapers and magazines. Vradenburg and her husband,former AOL executive and philanthropist George Vradenburg, chaired the National Alzheimer's Gala. In 2010, the couple founded USAgainstAlzheimer's, a national advocacy network and campaign dedicated to stopping Alzheimer's by 2020.
 
Proceeds from the performance benefited USAgainstAlzheimer's Network
Inside the Gala:
A look back at last year's interview with Meryl Comer: