Snow anyone….
Say it isn't true. It isn't – true that is – that snow is coming to Washington.
We reached out to event organizers during stormaggedon and received some great photos from a snow laden event at The Library of Congress.
Photo credit: ImageLinkPhoto.com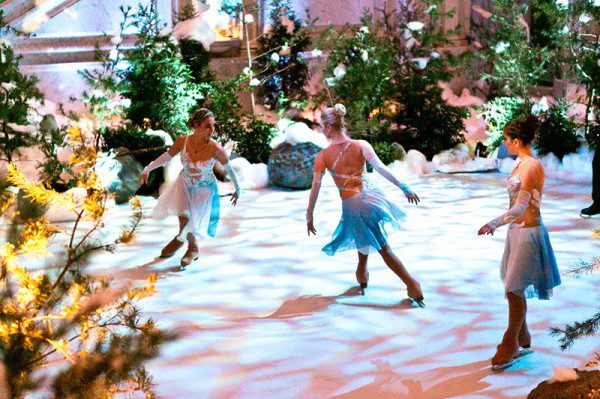 So layer up, here's what winter feels like in case you forgot.  There was even ice skating in the Great Hall.  Amidst falling snow and Olympic ice skating on the floor of the Library of Congress, Ambassadors, diplomats, a Maestro and countless international and local luminaries gathered to emphasize the important role that the arts play in international relations.
Ambassador Sergey H. Kislyak of The Russian Federation, Ambassador John R. Beyrle, Former U.S. Ambassador to Russia, Susan E. Lehrman, Advisory Committee Chair of the Initiative for Russian Culture (IRC), Maestro Valery Gergiev, Artistic and General Director of the Mariinski Theatre, and Dr.'s Fedyashin and Lohr of American University (IRC Executive Director and Director  respectively) spoke at a press conference earlier in the day to discuss the important role that the arts have played in international relations.
In discussing the relationship between the arts and international relations, Maestro Gergiev pointed out that, "We musicians are neither soldiers, nor politicians, and cannot solve the world's problems, but we can make repeated statements and lead the way to national cooperation and peace by our example."
Performances by Mariinsky artists, international pianist star Denis Matsuev, and first-ever Ice Skating in the Great Hall with former Olympic Skaters, and an exhibit on The Russian Influence on Music and Dance in America highlighted the evening's events.