EXCLUSIVE….
Credit: Hollywood on Productions – Chris Brown, Janet Donovan and Brendan Kownacki
Slider photo credit: Official White House Photo by Pete Souza
Last night The Vice President humored guests at the Iowa State Ball with one of his famous gaffes.
We think he does it for approval ratings, now somewhere in the fifties according to most polls.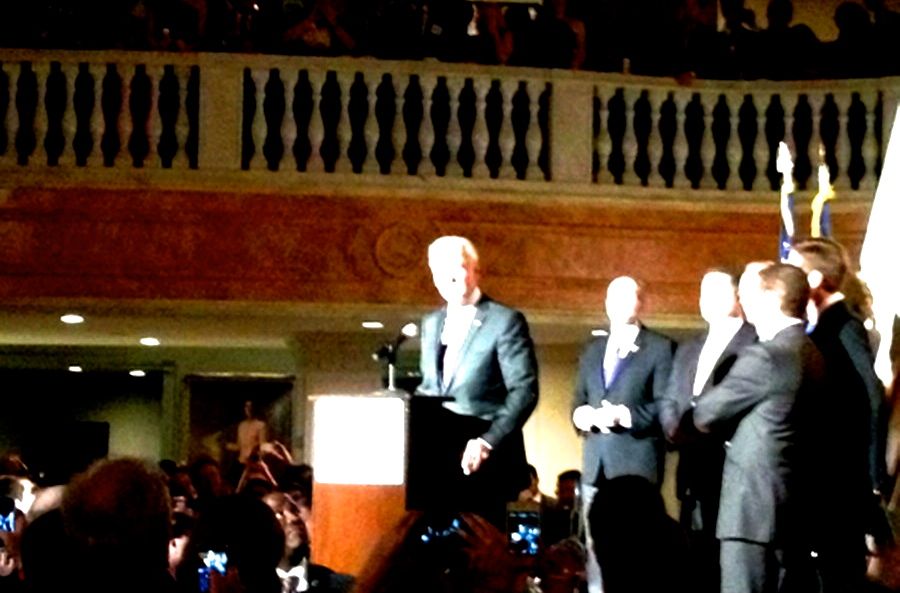 Here's the story:
"Biden "Proud to be the President of the United States"
COPY: In an unannounced appearance at a pre-Inaugural soiree held Saturday night in Washington, Vice President Joe Biden game himself an unexpected promotion.
"I'm proud to be President of the United States," the Veep gaffed, "but I am prouder to be… [LAUGHTER]…"
The "First in the Nation Celebration," held by the State Society of Iowa at the National Museum of Women in the Arts, promoted Iowa's role as the first state to hold a nominating contest in Presidential election years. In 2008, a then-Sen. Barack Obama won the caucuses there, vaulting his fledgling campaign to national prominence.
Biden said the appearance was one of several he was making throughout the evening to thank states that helped the Obama-Biden ticket win reelection in 2012, including Florida, Pennsylvania and New Hampshire.
"We've lived through one of the difficult and consequential time periods in  recent history. And you've played an incredible, special role in that history," Biden told the crowd. "Were it not for the fact that you had the good judgement — and I mean this sincerely — you saw what America came to see. You saw early on, Iowa Democrats saw early on — the incredible, the incredible promise, the incredible capability — the incredible leadership of the guy I now serve with."
– 30 30 30 –
With our video attached: