LOVE LIES!
Photo credit: Daniel Swartz – Revamp.com

"It's the dream cast," says Hinton Battle when referring to the cast in LOVE LIES playing at The Warner Theatre.  The dream cast would be Brian McKnight, Angie Stone, Crystal Aikin, Kier Junior, God, Elise Neal. ….  …..  I mean some great casting, incredible team, incredible performers.  The lineage of what they bring and the background and that I'm able to use their music in the story to help push the narrative along and to watch them is a dream.  I stand in the wings and watch them, such incredible performers.  It sounds corny, but we get along very well.  We all really respect each other's art and what they do is great."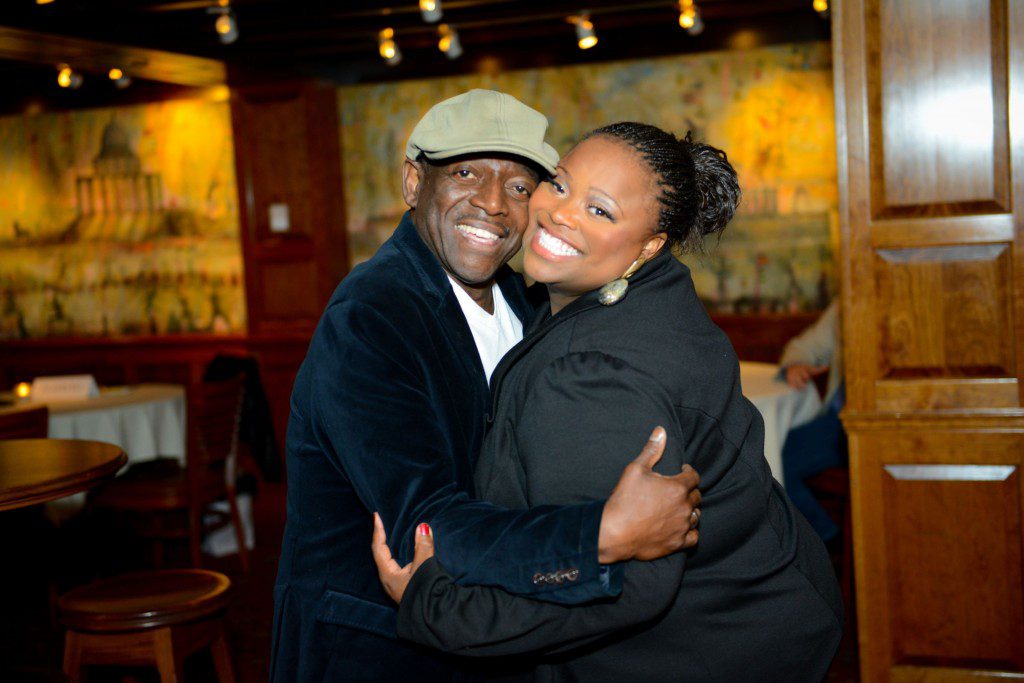 Hinton Battle and Crystal Aikin shown here at the after party at The Hamilton hosted by Impact Arts + Film Fund

"Hinton Battle's LOVE LIES is a musical tale of three women who arrive at a funeral, only to discover that they were all engaged to the same dead man.  In this story of love, lies and betrayal, sparks don't just fly, they explode as the ghost of the deceased watches on!  Written/directed/produced by three-time Tony Award-winner Hinton Battle, the play features a superstar cast." Production Notes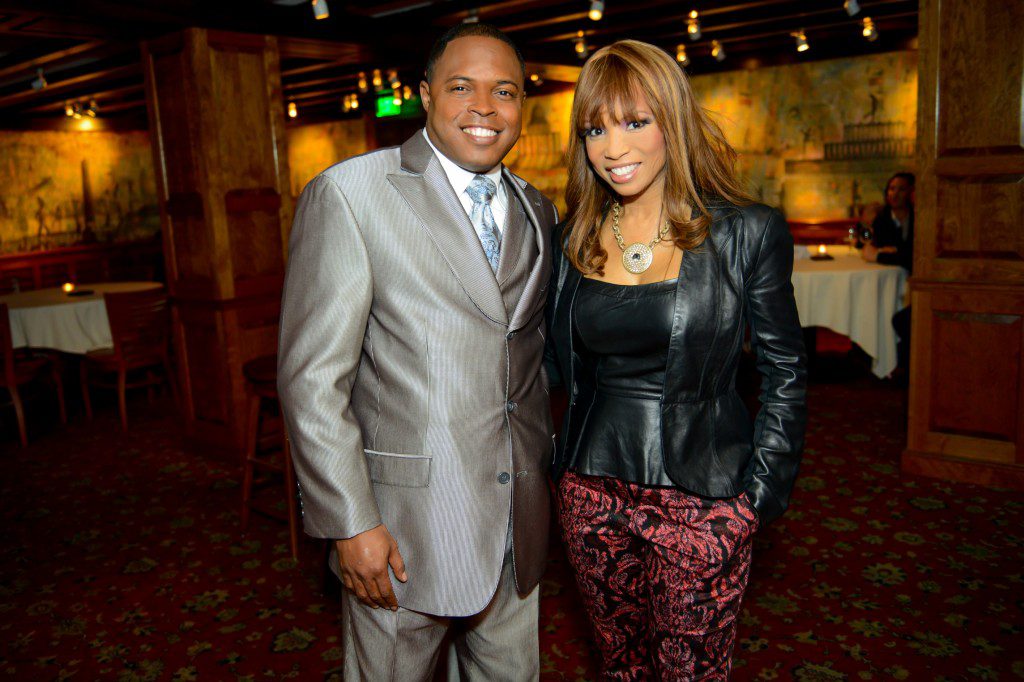 Kier "Junior" Spates with Elise Neal
Kier Spates, also known as Junior from the Steve Harvey Morning Show:  "I got involved with this project LOVE LIES through Chuck West.  Chuck gave me a call and introduced me to Hinton and Hinton pretty much honestly gave me the role with no audition involved.  He said, "Hey man.  I like your vibe and I think you're the man for this role.
I read the script.  I was hooked about it.  I really liked the story and the message that was in it about repentance and forgiveness and I think those are some of the things that are probably a little bit lost in society these days.  That just reverberated with me and then I got to work.  I didn't even know who was in it.  I had no idea who was in the play.
I just wanted to do it because I liked the script and then I found out that Brian McKnight was in the play.  A funny story about Brian is when I was 17 … I'm not saying Brian's old, but I'm just saying when I was 17 …. I went and saw Brian McKnight.  That was the first concert ticket I bought because my girlfriend was a fan and now I'm working with him.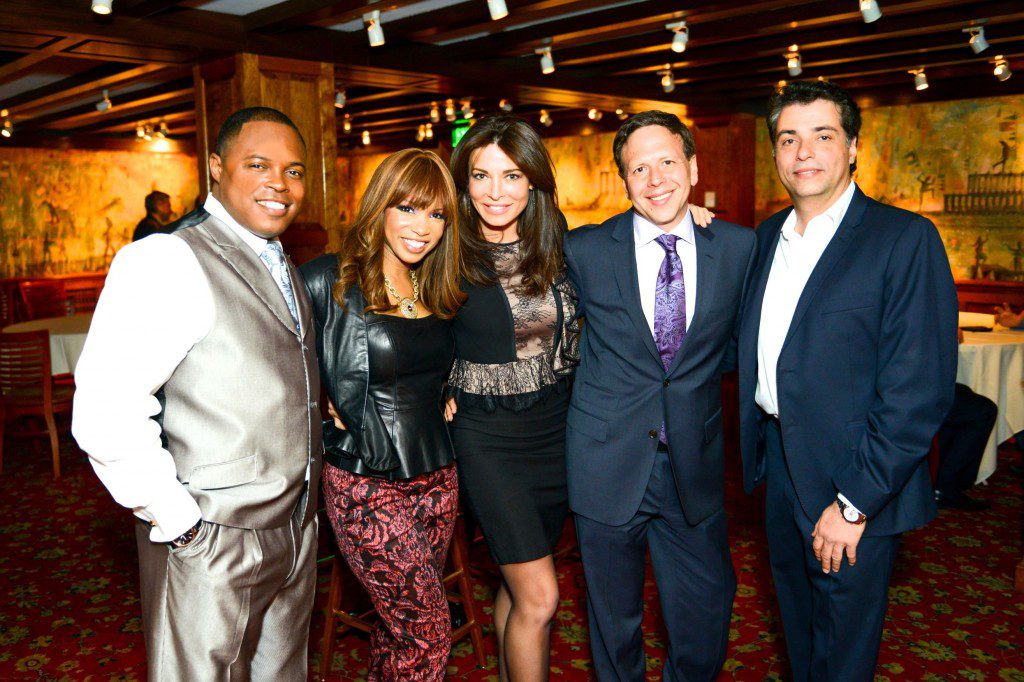 Kier "Junior" Spates, Elise Neal, Mira Tzur, David Garfinkle
I mean talk about going full circle, and then Angie Stone has got to be one of the of the funniest people that you will ever run across.  She is just so down to earth.  Elise is like a big sister.  Crystal Aikin blows the roof off.  I mean she can really sing.  Amber Harris is a young actress.  It is just a blessing for me to come to work every day and get to work with these great individuals.
I mean it's LOVE LIES.  It's a great story.  I think everyone should see it twice because I think you should.  I'm just playing, but it is a great story.  I ask that you just come in, have a good time and be amazed by what you see.  It's not like your average stage play.  Trust me."
The energy was so high at the after party hosted by The Impact Arts + Film Fund, this interview with Elise Neal is, well, a bit noisy, but why deprive her fans…..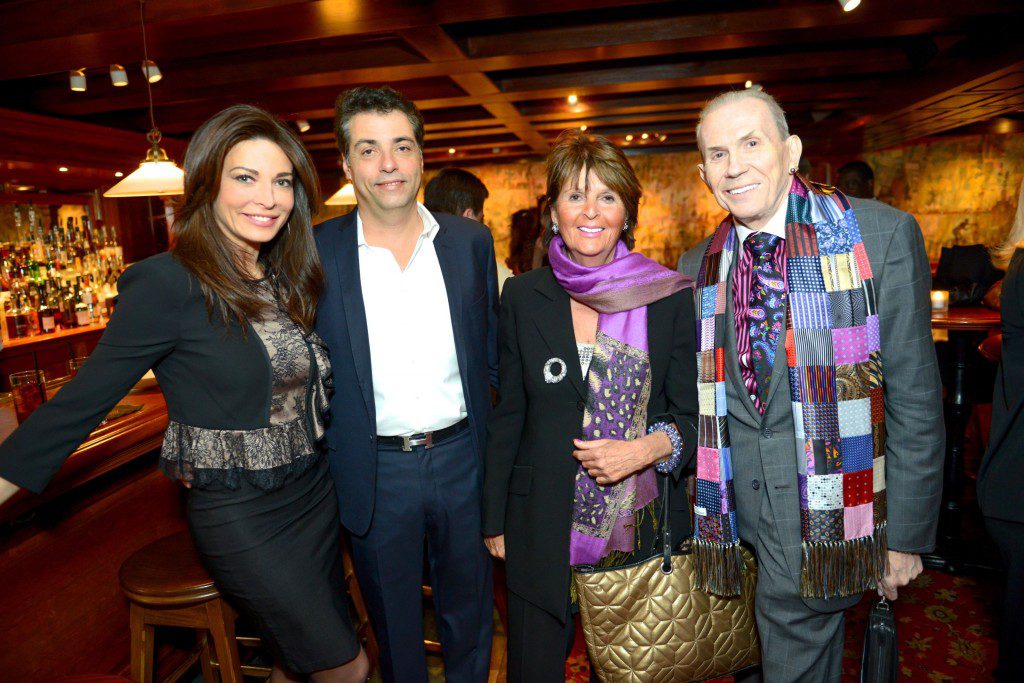 Producer Beverly Camhe (third from left)
One on One with Crystal Aikin