Spyware….
Photo credit: Janet Donovan
Rumor has it that if you walk into any cocktail party in Washington you'll be rubbing elbows with the CIA where half the guests are agents. We're not sure how that stands up on the truth-o-meter, but it was certainly the case at the screening of ABC's new TV mini-series "The Assets" at the International Spy Museum.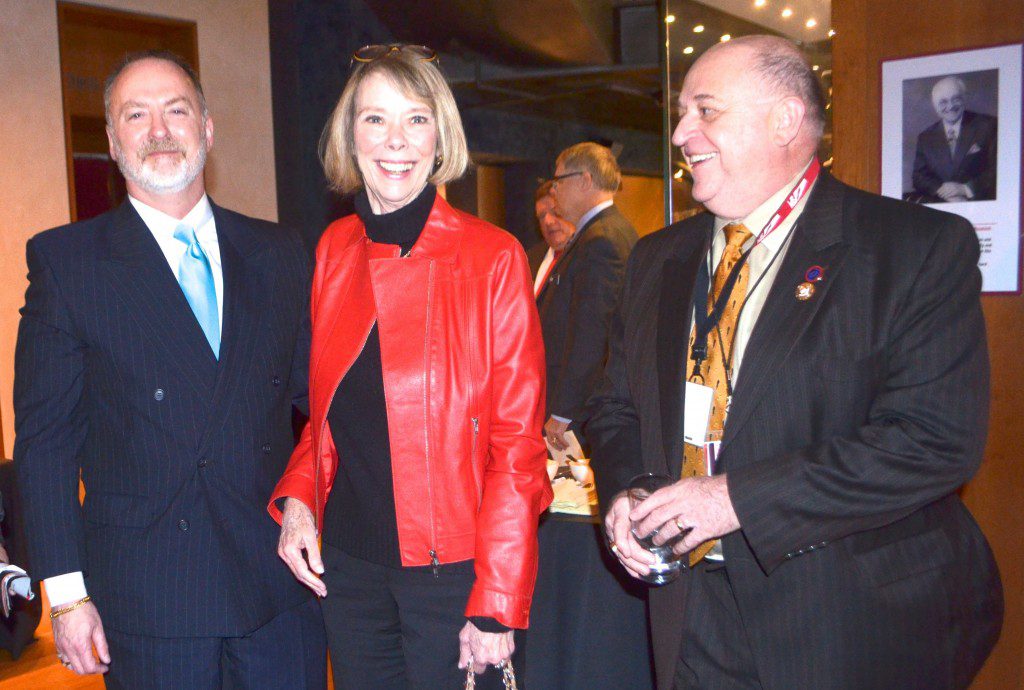 Sandy Grimes and guests
"The Assets" is a fact based miniseries that follows the Aldrich Ames case as told by Sandy Grimes in her book Circle of Treason, co-authored with Jeanne Vertefeuille.  Grimes is a former CIA agent who helped uncover one of the most notorious traitors in US history during the cold war.  Ames is a former CIA  counter intelligence officer who in 1994 was convicted of spying for the Soviet Union and Russia.  Color him orange: Federal Bureau of Prisons #40087-083, courtesy of Allenwood U.S. Penitentiary.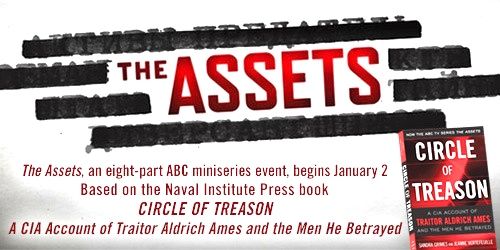 Hollywood on the Potomac sat down with Sandy to discuss the finding of a mole. We wanted to know whether the vibes were instinctive – how do you know when someone is a spy……"First it's mechanical," explained Grimes.  "You lose cases. We knew we had a problem. It was either going to be a mole or our communications had been compromised. It would be either technical or human."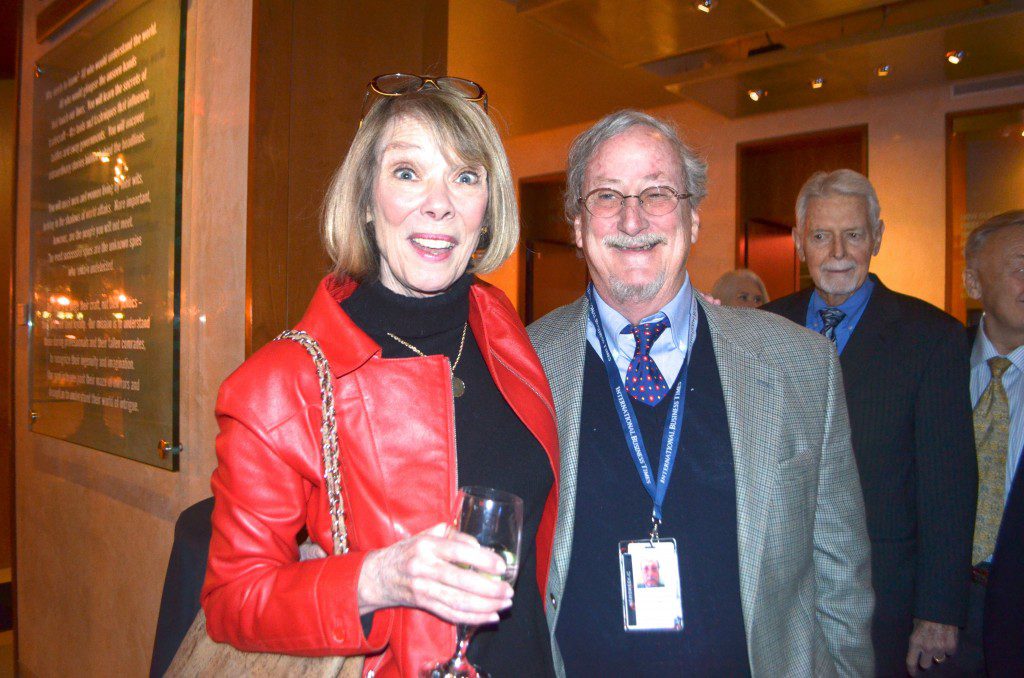 Sandy Grimes and Jeff Stein
By technical, she means the KGB was reading our traffic and if they could read your traffic they didn't need a mole.  By way of example, using bugs in our Embassy in Moscow is technical. On the other hand, the human aspect..i.e. Ames…working at headquarters is human.

So how then, did she know he was devious?  "I didn't," she said.  Rick and I at the beginning grew up together in the agency in the seventies and all the way through we co-worked together.  I would never have thought in all the years we were together that he would be a traitor.  Then in '85, '86, we started to lose our cases and we were penetrated by the Soviet services. Rick left headquarters and took on an assignment in Rome.  He was there three years and when he came back he was a different person. I noticed right away. It was the outward appearance to start with; Rick had always been a perfect slob, an absent minded professor.  But when he came back, (he had been married to his new wife for three years) he had expensive Italian shoes on, expensive suits, his hair was perfectly coiffed.  Before, he could have cared less about material things, he could have cared less.  Besides the material things, his personality changed."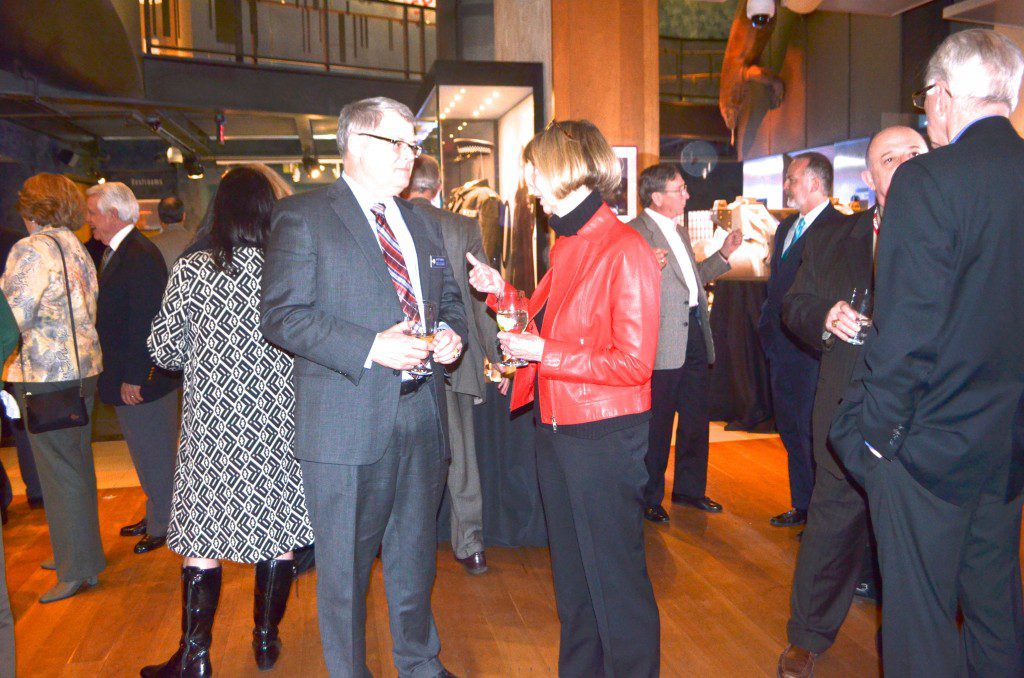 We also wondered if she took it personally.  After all, her close colleague was deceiving her. "Actually, no. In 1991 we knew it was going to be a colleague because there were only so many people that had knowledge of the cases we lost, including those who were our bosses.  There were only a finite number of people so we knew that he wouldn't be a stranger, he'd be a colleague and would probably be someone we knew for a long time and saw daily in the hallways of headquarters. It was a given."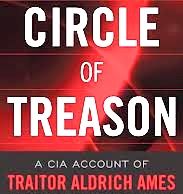 So did you start checking each other out?  "No, it was methodical, something like a police investigation in some respects. You're looking for patterns.  As the magistrate said it, his was a crime against every citizen of this country, every woman and child."  We were surprised when she said that she never talked to him about it.  "Oh my God, no," she said.  "I would never talk to him. I don't care why he did it.  Why does a person commit murder…..Maybe it's a good thing we don't know because then we suspect everybody."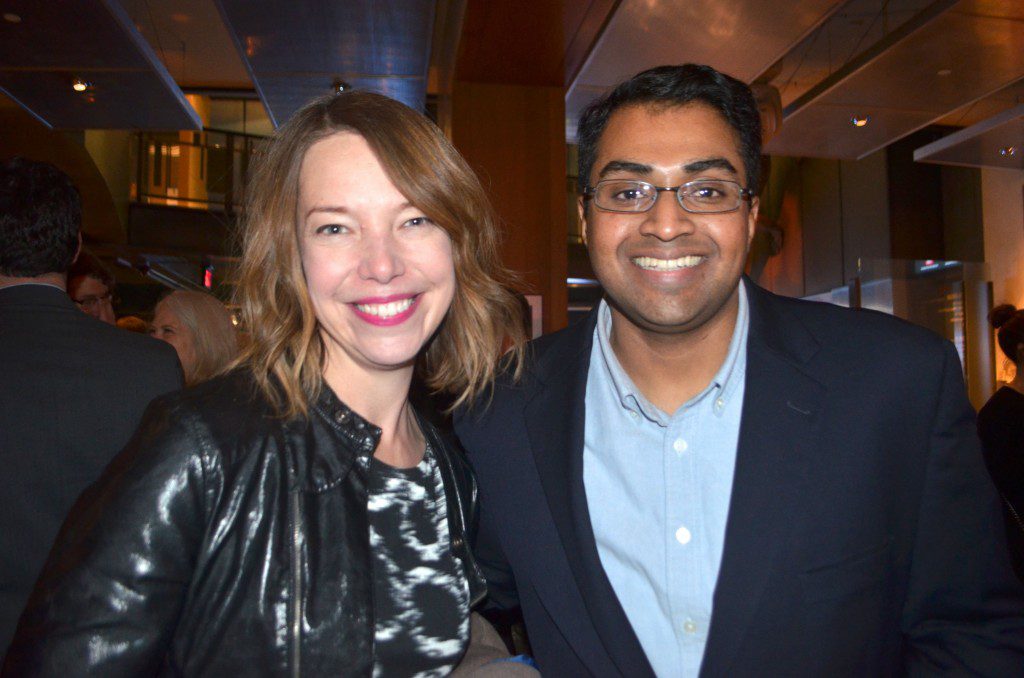 Emily Heil and Polson Kanneth
Oleg Kalugin, a former KGB general and double agent, was front and center at the screening.  "I was born in Russia.  A US citizen at this time," he said.  "since 2005, actually.  I am part of the museum and am on the board of directors.  I served in the KGB for more than thirty years and retired as a major general, became a public figure in the former USSR.  But I criticized the KGB while in Russia.  As a result I was charged by the Russian authorities, but a miracle happened.  I was nominated and elected to the Soviet parliament and escaped prosecution. 
When the Soviet Union collapased, Mr. Gorbachev and I became friendly and I just settled in and lived there.  At some point I was involved in a Russian enterprise and was in on a major deal and launched a company of which I became vice president.  I came back to the United States and stayed here because Mr. Putin, who was one of my subordinates, called me a traitor and I called him a war criminal and from that moment on I had no choice but to stay in the United States and request political asylum.  It did happen and I am a US citizen now. "  He continued to i.d. President Putin as a conservative guy, more of the old style KGB officer, not a reform minded man.  "On the other hand," he added, "he cannot ignore public opinion."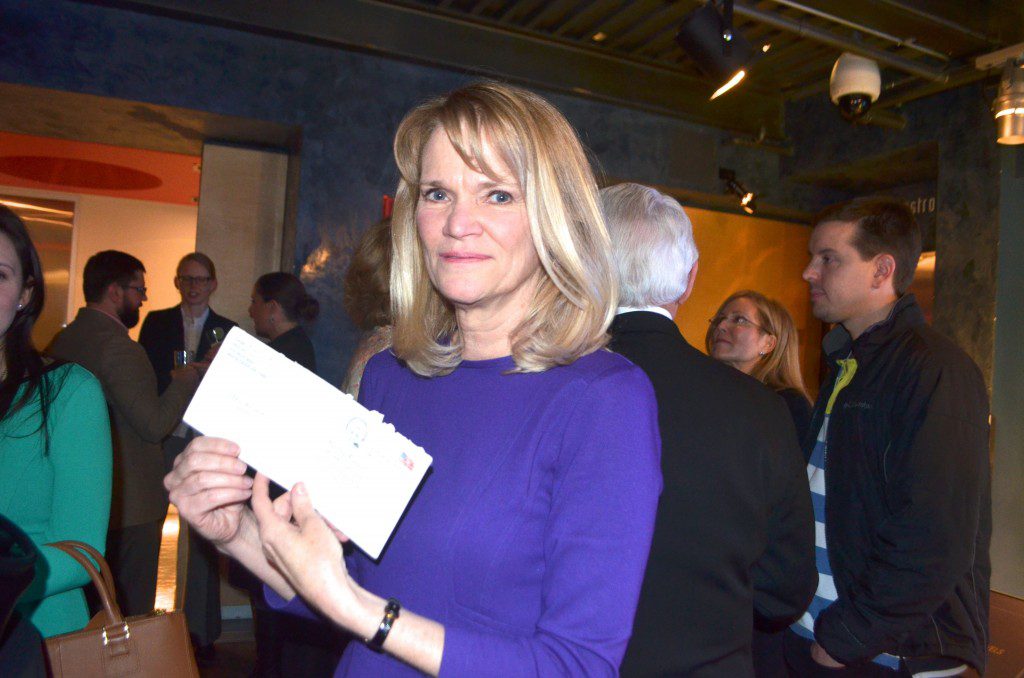 Martha Raddatz
ABC's diminutive superstar Martha Raddatz showed us a letter she received from Ames…..even the contents  – although we cannot post because some of it would need to be 'redacted' as they say in spy talk.  Raddatz moderated the Q and A after the screening. "In 1995 I interviewed Rick Ames in Pennsylvania and was so right about his spending the rest of his life in prison. My initial reaction when I walked in the prison and viewed him (he walked out in his slippers) is he struck me as the most arrogant, banal sort of creature and acted like I was interviewing a king.  He had zero remorse.  He had this attitude that he was smarter than everyone."  As regards the letter, it was a request from Ames for the tape of the interview.

"It's very interesting for me as a former intelligence officer," said Peter Earnest,  "who's now the head of a museum, to know that a future lies await for me and that is television and radio.  In other words, this just goes on which is reassuring.  I would also like to say that it was a privilege to work closely with Sandy in the agency (after acknowledging many others – okay, so more than half the guests were CIA affiliated in this case).  I know this is hard for folks sometimes, but Sandy and I worked very close together.  She had a room full of secrets across the hall from mine. Every once in a while I would ask her for the name of her source and I will tell you, she was the keeper of the secrets.  I got no where."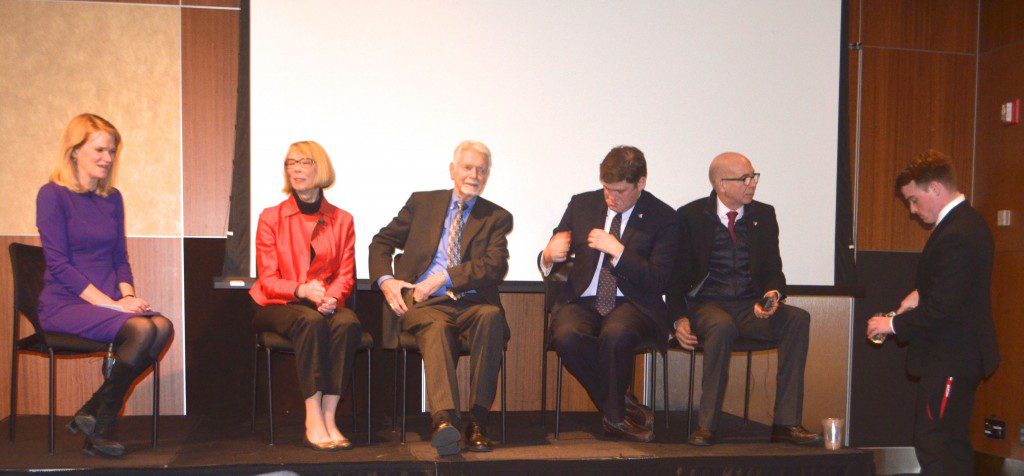 The Panel
To avoid giving away any more 'secrets' tune into ABC on Thursdays at 10 PM/9c
The Trailer:
The real assets: