The Real Anchorman!
Photo credit: Janet Donovan
"I was with the bureau when it first opened in 1980 in Washington," said Vito Margiolo at the CNN party honoring Bernie Shaw at The Source. "Bernie sat in an anchor chair which was in the center of the room on cinder blocks – there was no glass enclosure.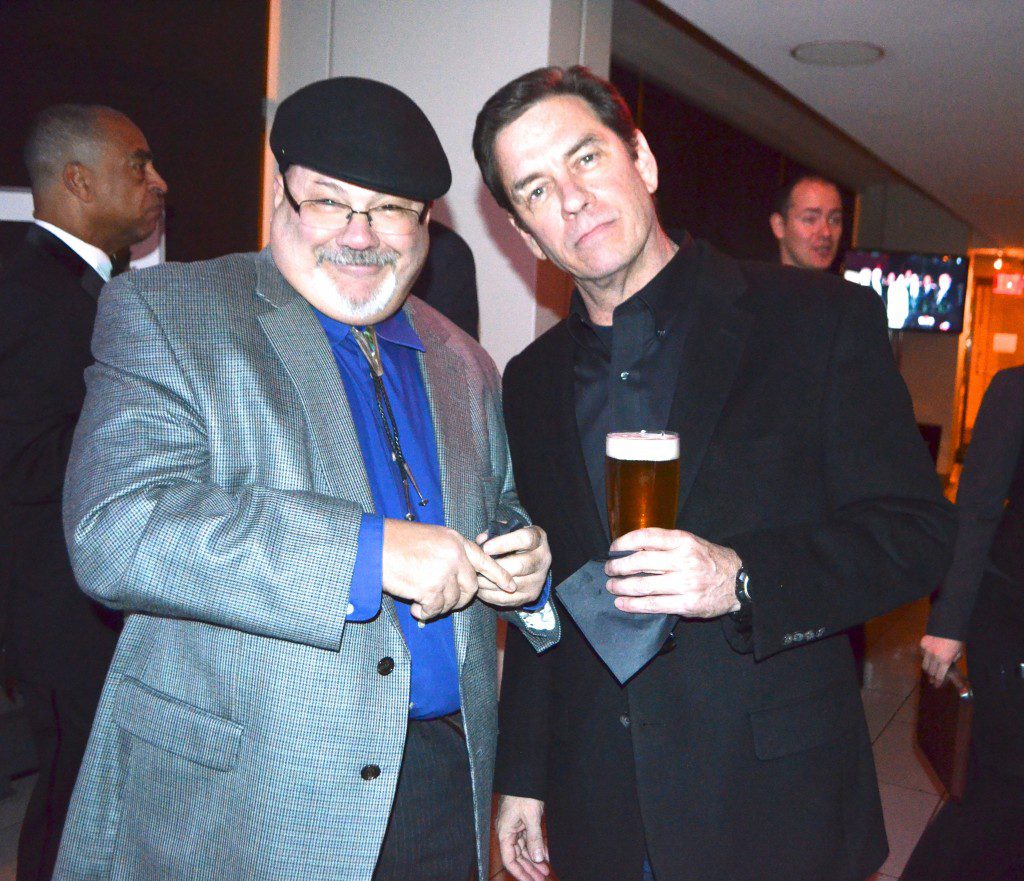 Vito Magiolo and WMAL's Chris Plante
Back in those days, every time Bernie was about to go on the air he would say in this sartorial voice 'typewriters' and we would all stop typing so they wouldn't override his broadcast.  True story – that's early CNN.  Bernie was always very dignified in his voice and in his actions and treatment of others.  Early CNN was fly by your pants broadcasting.  I have been with them for 33 years."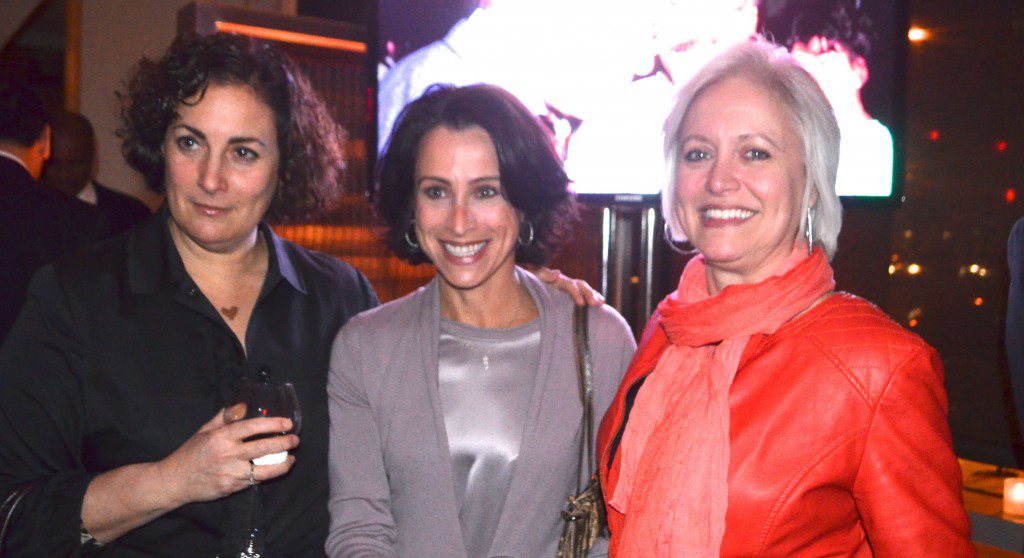 Susan Bennett, Susan Toffler and Tricia Messerschmidt
Susan Toffler, a senior guest booker for CNN for over sixteen years, continued the love fest.  "You know, today is the 23rd anniversary of the first Gulf War when Bernie was under the desk with John Holliman and Peter Arnett, so it's a very appropriate day.  It was such an amazing time.  Everyone tuned into CNN.  The people that are here tonight are the old timers, people we worked with every day pushing the envelope and those that are here because Bernie Shaw was before them.  We are all here because we love him."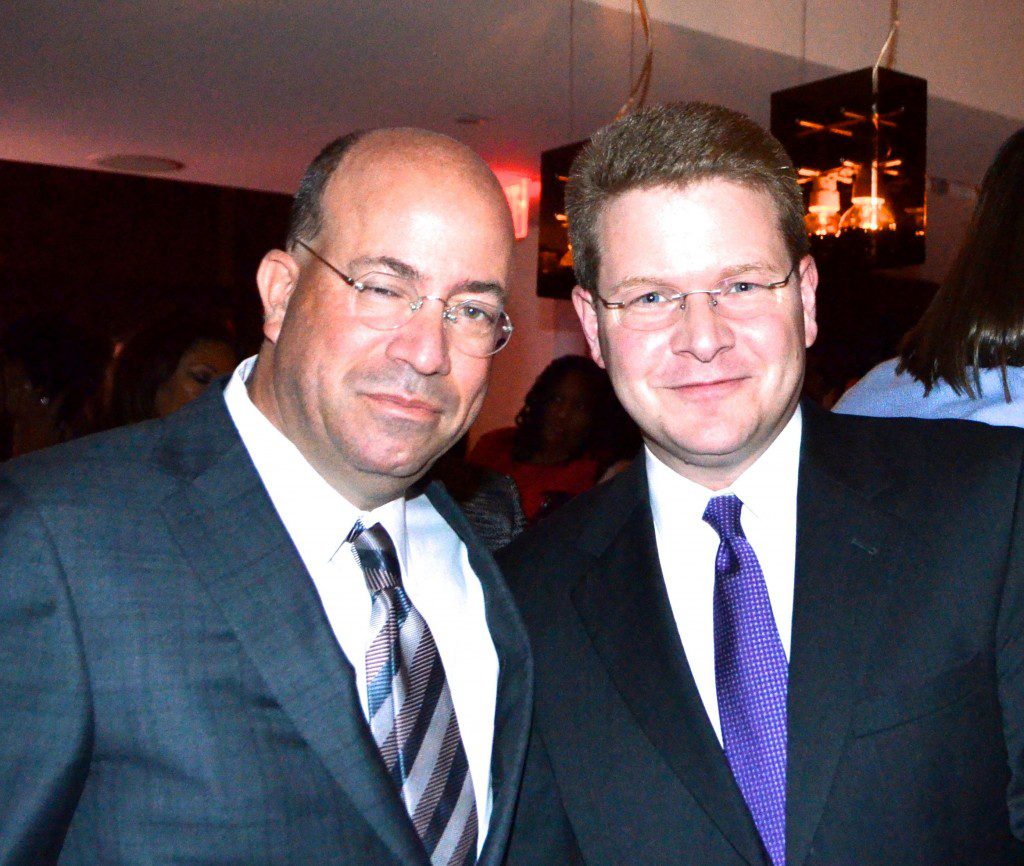 Jeff Zucker and Sam Feist
"This is a really important night and something we really wanted to do because when you think of CNN, you can't help but think of Bernard Shaw," said President of CNN Jeff Zucker after being introduced by Washington Bureau Chief Sam Feist.  "While I have not had the great pleasure of working with you, I have had the great pleasure of watching you. I can actually remember sitting in my office at NBC twenty-three years ago today when Bernie said 'The skies over Bagdad have been illuminated.'"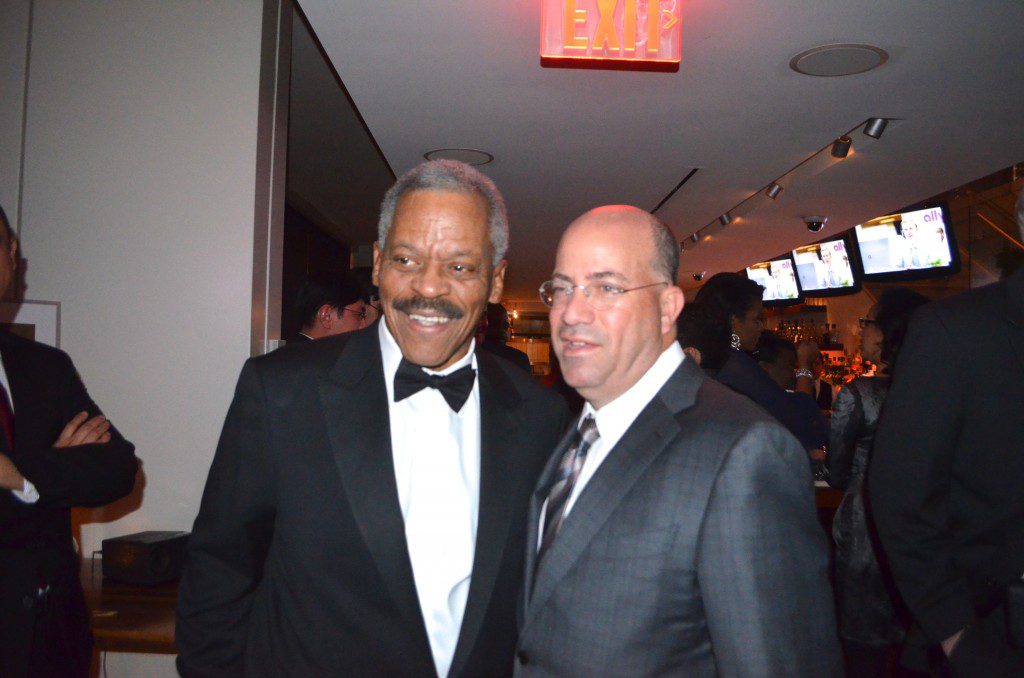 Bernie Shaw and Jeff Zucker
"This celebration means very much to me," responded Shaw.  "I and a few other colleagues were in Baghdad covering the first Gulf war.  They say we made journalism history – and we did."

Bernie Shaw in his words:
After the CNN reception, Shaw was inducted into the NABJ Hall of Fame at The Newseum.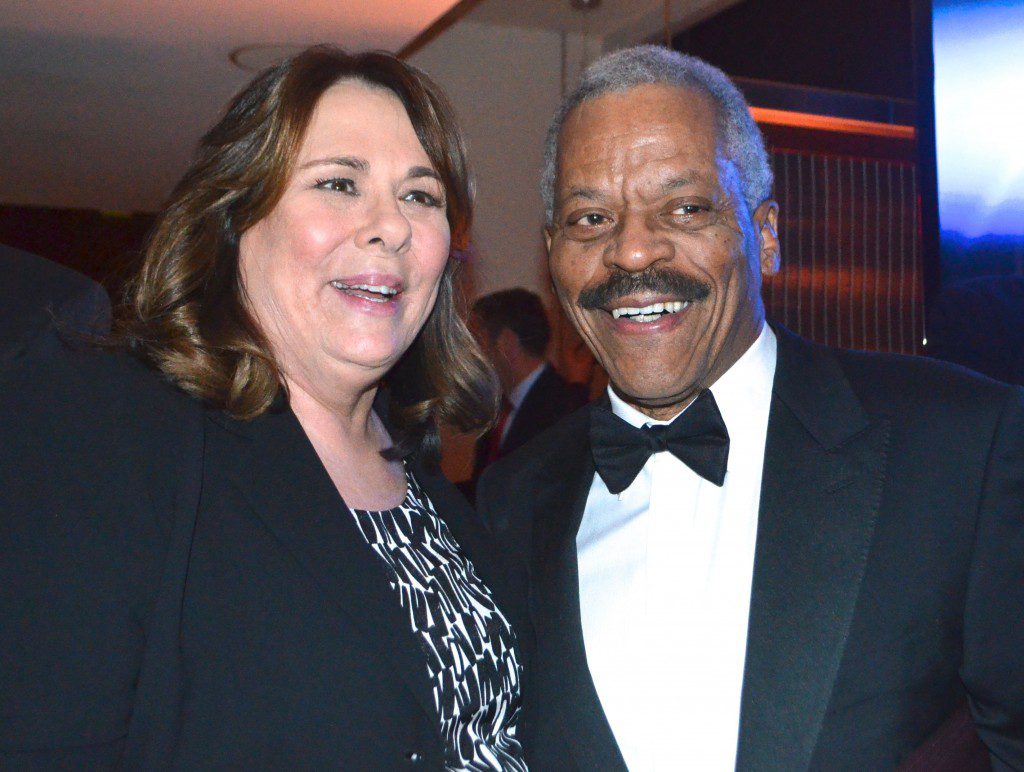 Candy Crowley and Bernie Shaw
Bernie's colleague Peter Arnett, who was not able to attend the event, chatted with Hollywood on the Potomac from LA.  "I got a nice note from Bernie saying how much he was looking forward to the event," said Arnett with his still heavy New Zealand accent. "Some of my most productive years in journalism were with CNN and it came directly from my association with Bernie. I was always impressed with his steady calmness, his sense of sophistication on the air.  I mean, he was really a great anchor in my view, particularly in the many hours we spent with our colleague John Holliman in Baghdad in 1991 when the war started.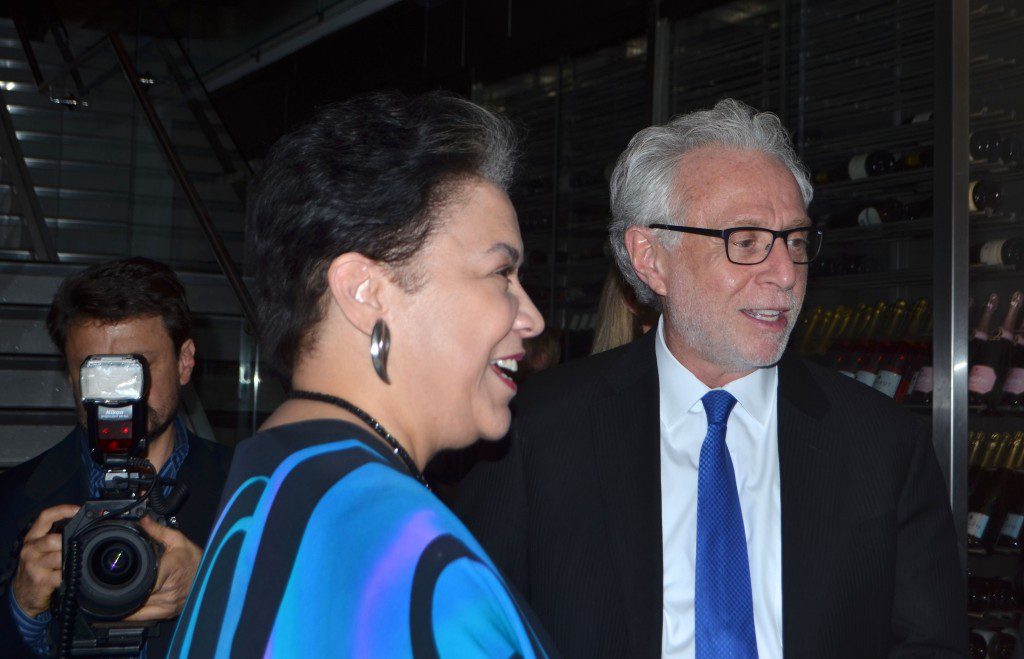 Mrs. Shaw and Wolf Blitzer
You know, Bernie had no intention of being there for the war, he actually went there to interview Saddam Hussein and had no desire to stay because Bernie was more experienced in Central America.  He'd seen a beloved ABC colleague get killed, but he was willing to be a trooper and go and interview Saddam but while he was waiting, the war happened.  And we were in the main office CNN at the Al Rasheed Hotel when it all started and Bernie reached for the communications system and announced that it was all starting and then Holliman and I joined him for the next seventeen hours.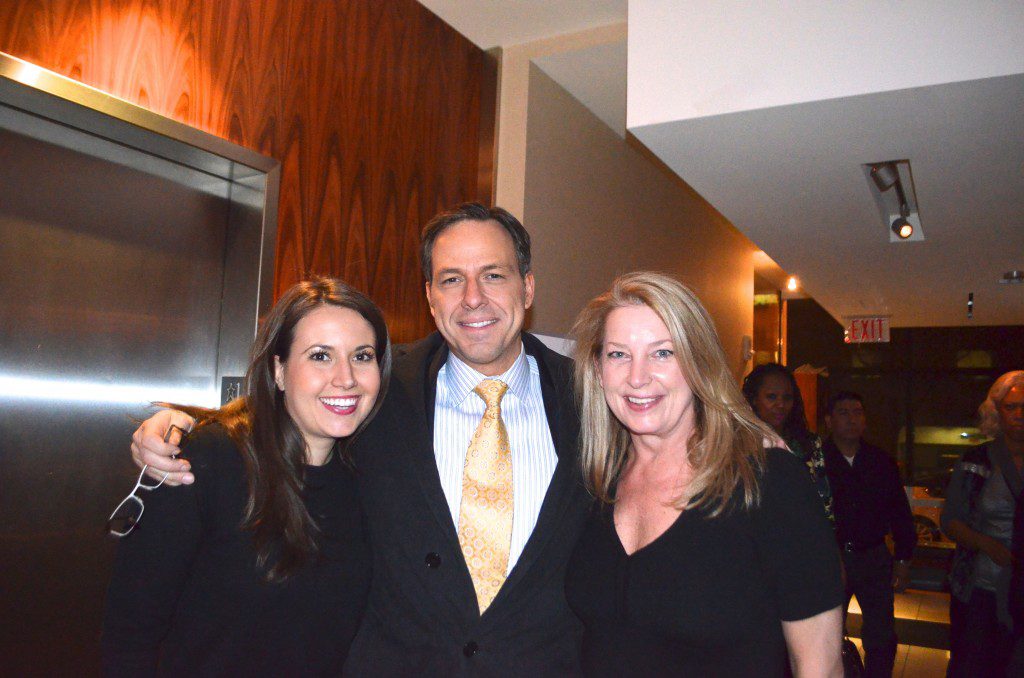 Lauren Pratapas, Jake Tapper and Edie Emery
What impressed me about Bernie basically was humanism.  For example, while we were watching this exhibition of incredible American bombing from our hotel window, after one particularly violent bomb burst Holliman – always enthusiastic about reporting started saying – wow and geez, just like Disneyland – and Bernie responded 'John, remember there are people dying out there.'"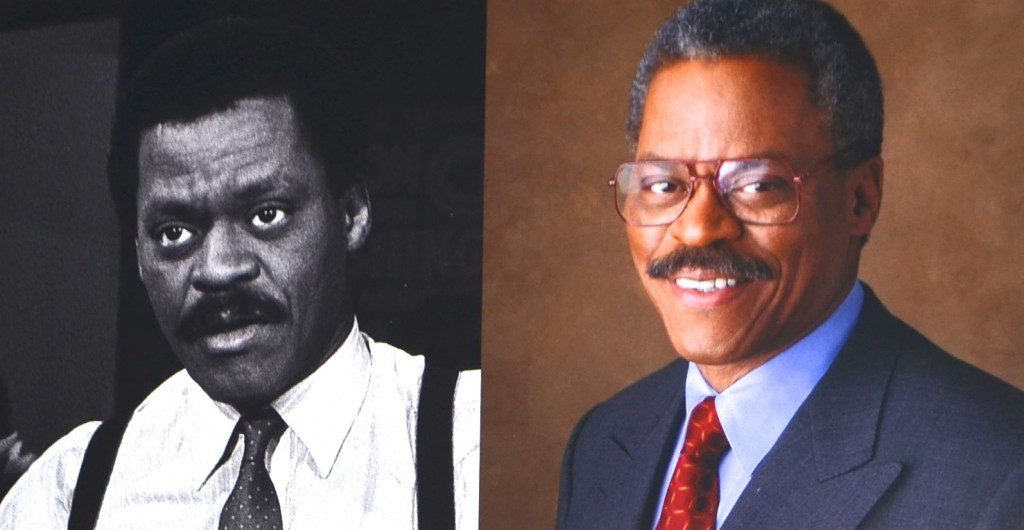 Then and now
There you have it really: Bernie the brave and also the thoughtful. You know, he had a calm confidence that anchored the backbone of the early CNN so I have great memories of Bernie.  Before the Gulf War, Bernie as anchor had already linked me and so many other correspondents into a kind of on air conversations, discussions. So I was always felt pretty close to Bernie.  Of course, after that experience in the Gulf War where we would spent several days in great danger, the bond was really there.  We were close.  He was a very loyal and wonderful companion – someone I always relied on.  Working with him was one of the great pleasures of my life."