Essential Verdi!
by contributor Donna Shor
Photo credit: Neshan H. Naltchayan

The Ambassador of Italy and Laura Bisogniero hosted a fascinating evening at their Villa Firenze residence opening a week long celebration of the 200th Anniversary of  Giuseppe Verdi's birth.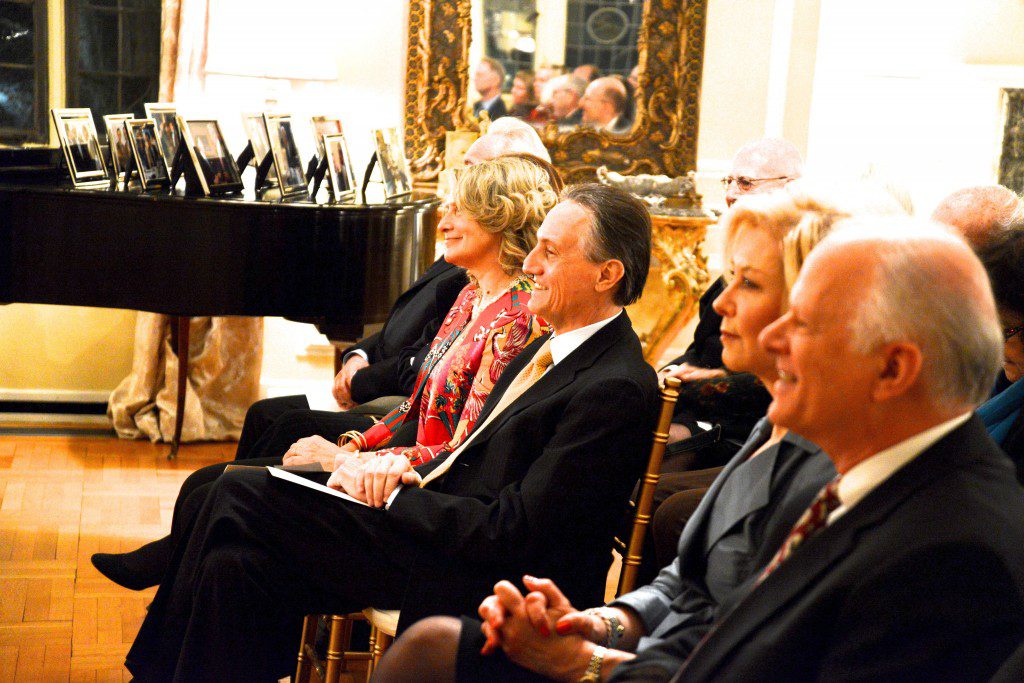 Ambassador Claudio and Laura Bisogniero
The immortal Verdi, probably Italy's most esteemed composer, created operas whose music is universally known (even to non-operagoers) such as the Anvil Chorus of Il Trovatore, or from Rigoletto the mocking La donna è mobile or the majestic Triumphal March from Aida.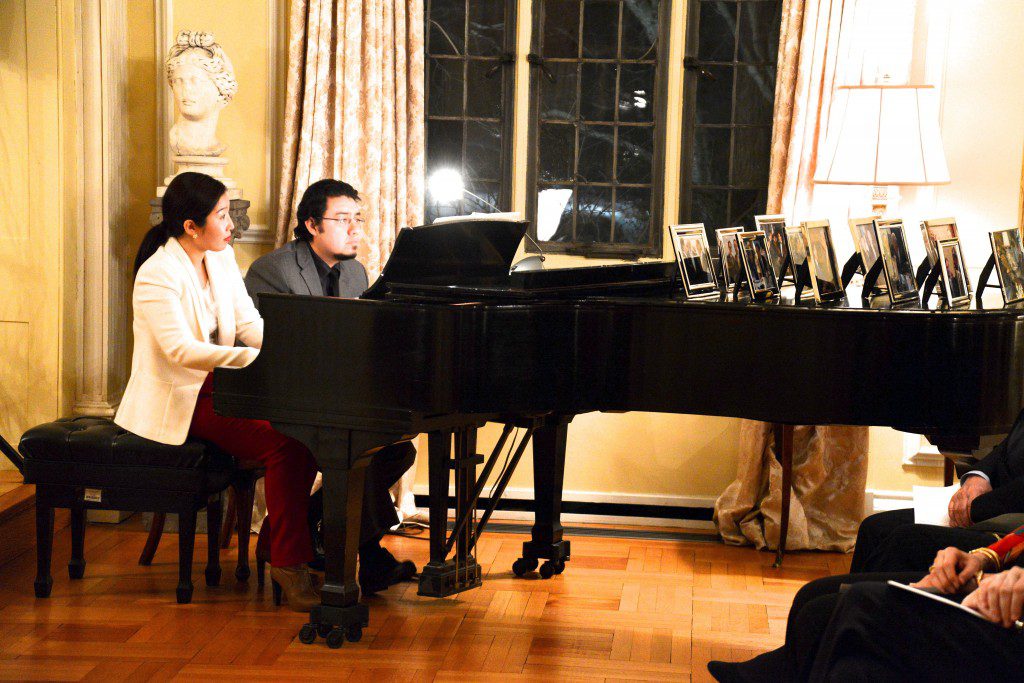 Pianists Grace Cho and Alejandro Hernandez-Valdez perform the Verdi concert
Very much a man of his time, Verdi's music reflects the influence of the heroism of Garibaldi and the leadership of Cavour in bringing about the Risorgimento—the rebirth— reunification of Italy, which has led to its prominence today.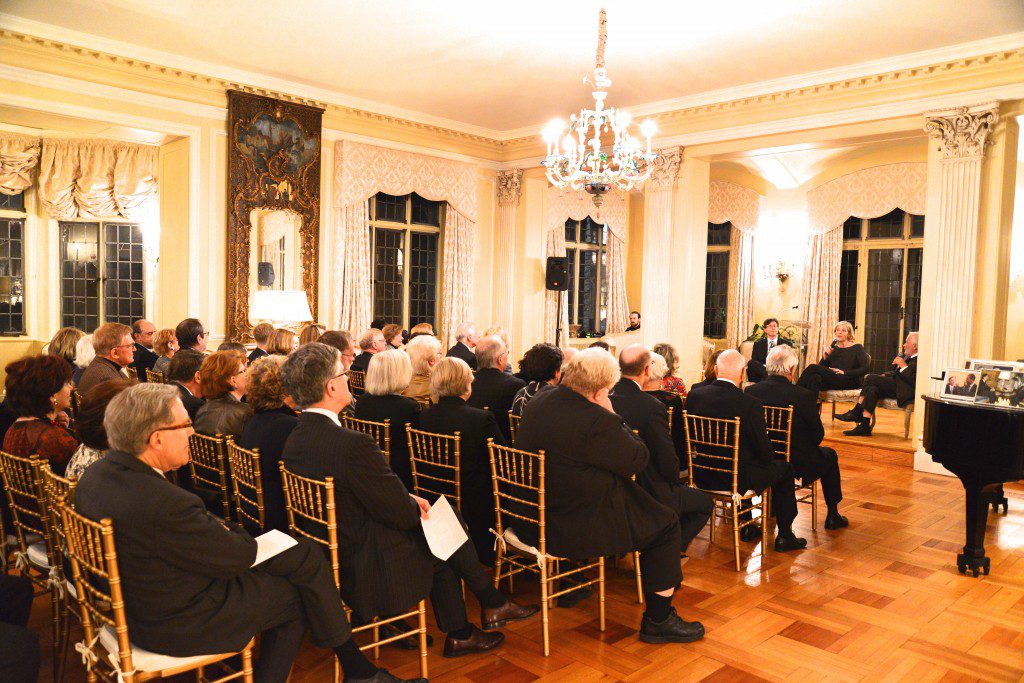 The Washinngton Chorus presented the evening's feature, "The Essential Verdi," a lively panel discussion in which the audience later joined, of the man and his music. The panel participants were three: Joel Phillip Friedman, Saul Lilienthal and Anne Midgette.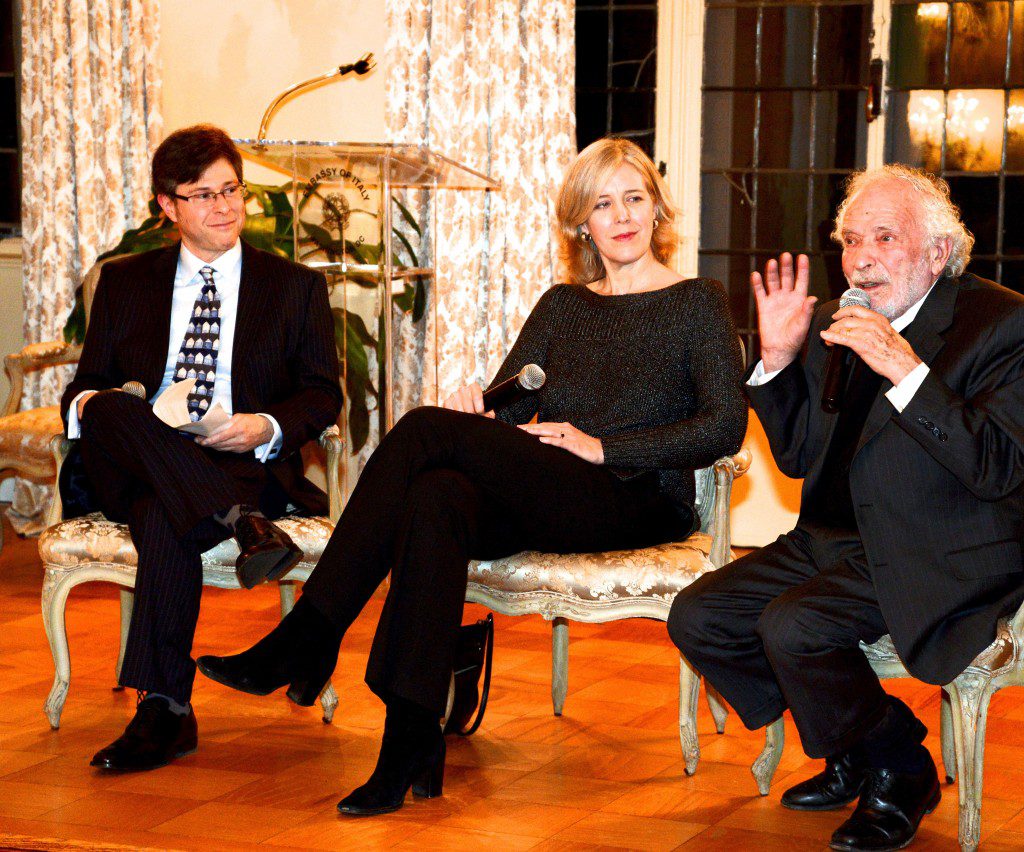 Composer Joel Phillip Friedman, Washington Post music critic Anne Midgette and Saul Lilienstein
Joel Friedman is a wide-ranging composer—classical to jazz and rock—whose work has been performed at Carnegie Hall, The Kennedy Center, Off-Broadway and West End London.
Professor of Music Saul Lilienstein, in addition to producing on CD for The Washington National Opera a monumental series analyzing  85 operas, has led choral groups, conducted and produced over fifty operas and has lectured on subjects varying from Beethoven to Beatles.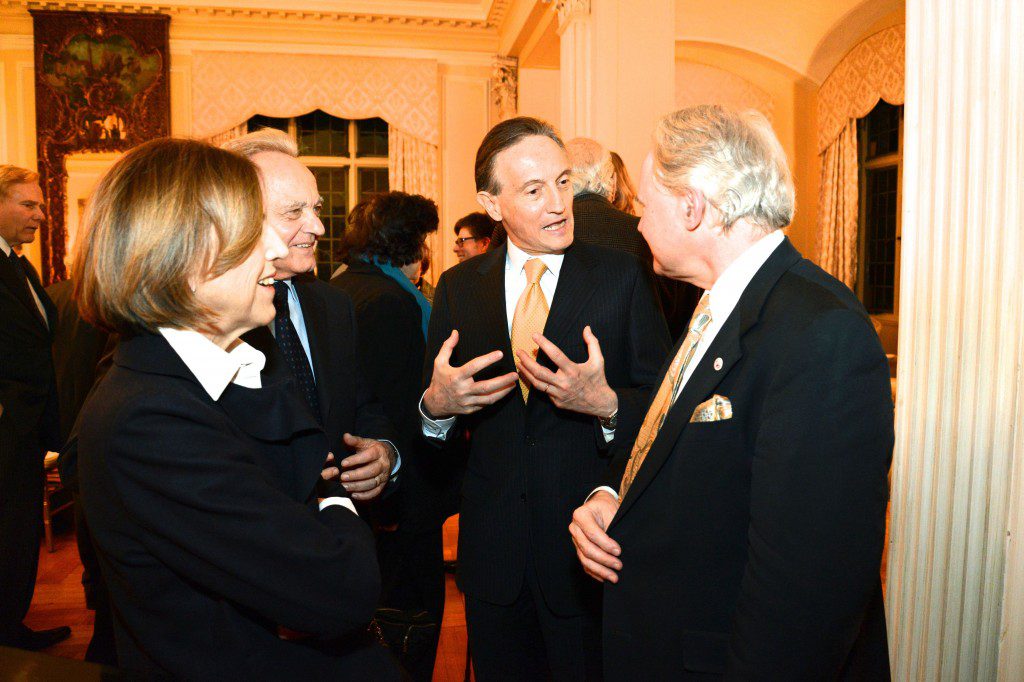 Elsa Fornero, Mario Deaglio, Ambassador Claudio Bisogniero and Dr. Reilly Lewis
Panel member Anne Midgette is the Washington Post's classical music critic who has written widely on music and theater for diverse publications, including The Wall Street Journal and during seven years for The New York Times.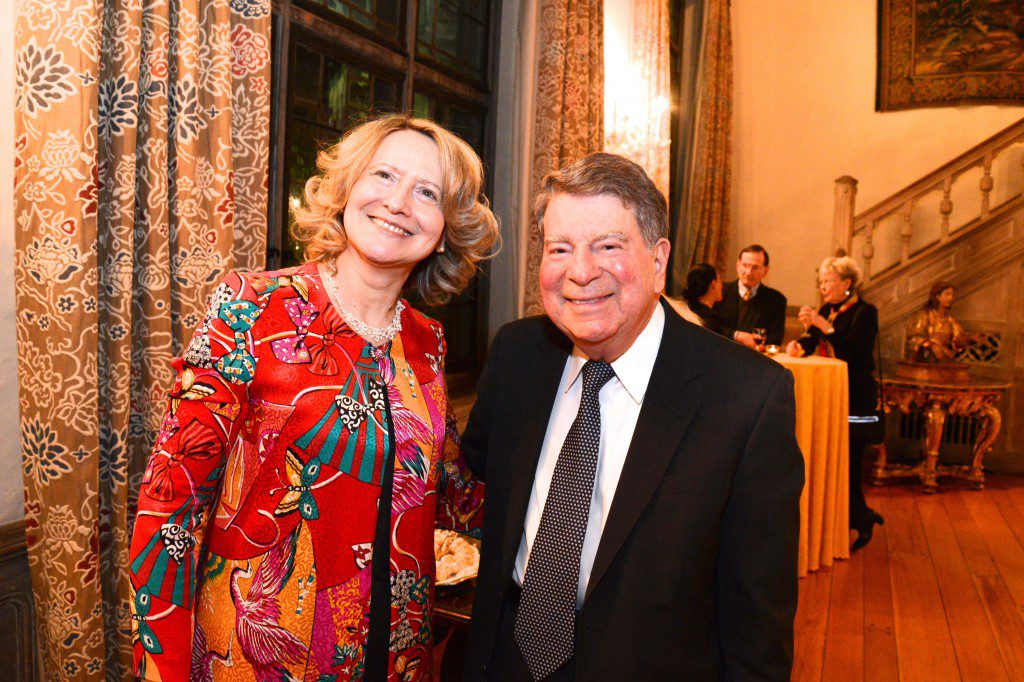 Laura Bisogniero and Calvin Cafritz
After the panel, the evening continued with animated discussions over the excellent dinner. Among the guests were Calvin Cafritz, Cartier's Mirella and Daniel Levinas and Knight Kiplinger, a long-time supporter of The Washington Chorus who found his spouse there, as did daughter Daphne.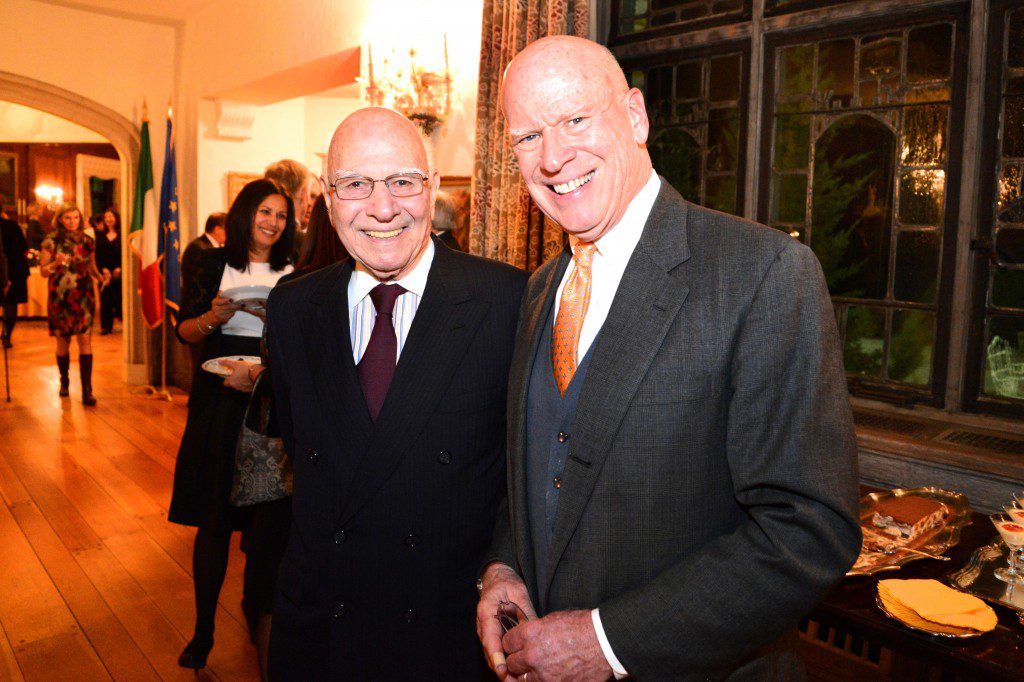 Paul Ignatius and Knight Kiplinger, Editor in Chief of Kiplinger Publications

Also seen, Nancy and Paul Ignatius, the former Secretary of the Navy and Assistant Secretary of Defense and Bill Reeder, Dean of Visual and Performing Arts College at George Mason University.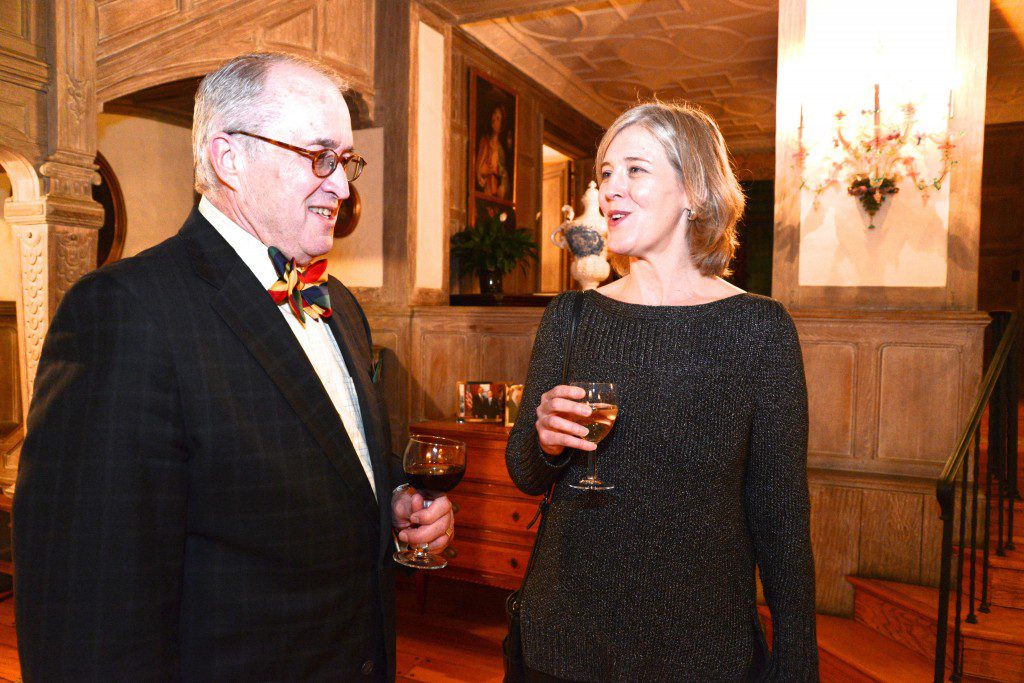 Bill Reeder chats with Washington Post music critic Anne Midgette
Another guest, Jenny Bilfield, who is the wife of  composer Joel Phillip Friedman, last year was appointed president of the prestigious Washington Performing Arts organization; she is only the fourth to serve in that capacity in its almost half century of existence.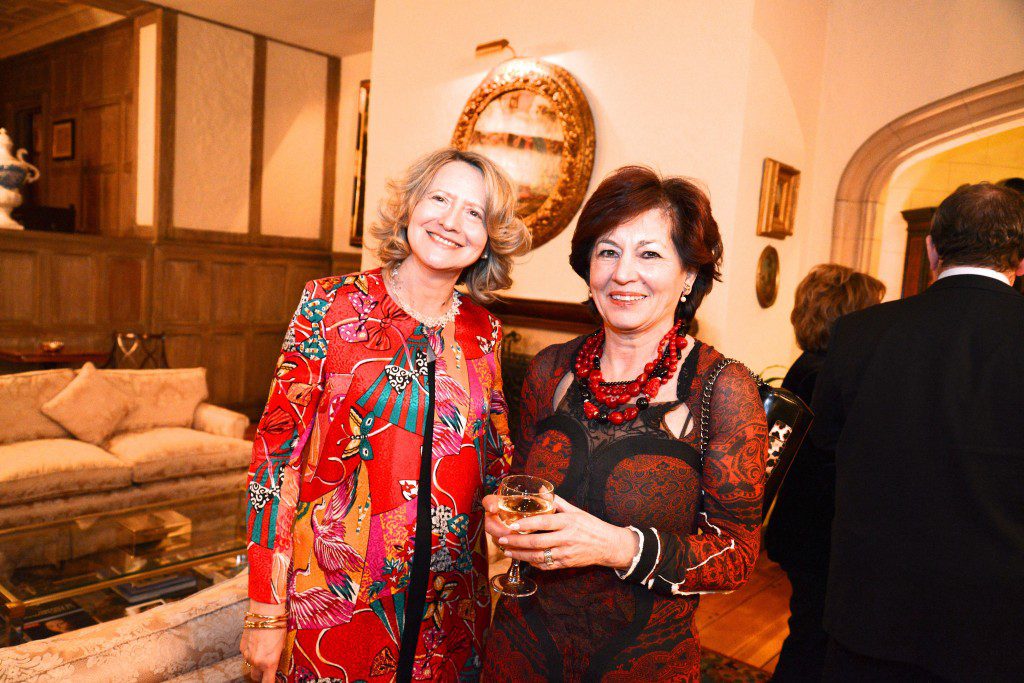 Laura Bisogniero and Lia Gavilli
Present also was Dianne Peterson, Executive Director of the Grammy-winning Washington Chorus which is now in its 53rd season.  The organization conceived and presented this Essential Verdi Week, which will conclude March 2nd with a 5pm concert at the The Kennedy Center Concert Hall under the baton of conductor Julien Wachner.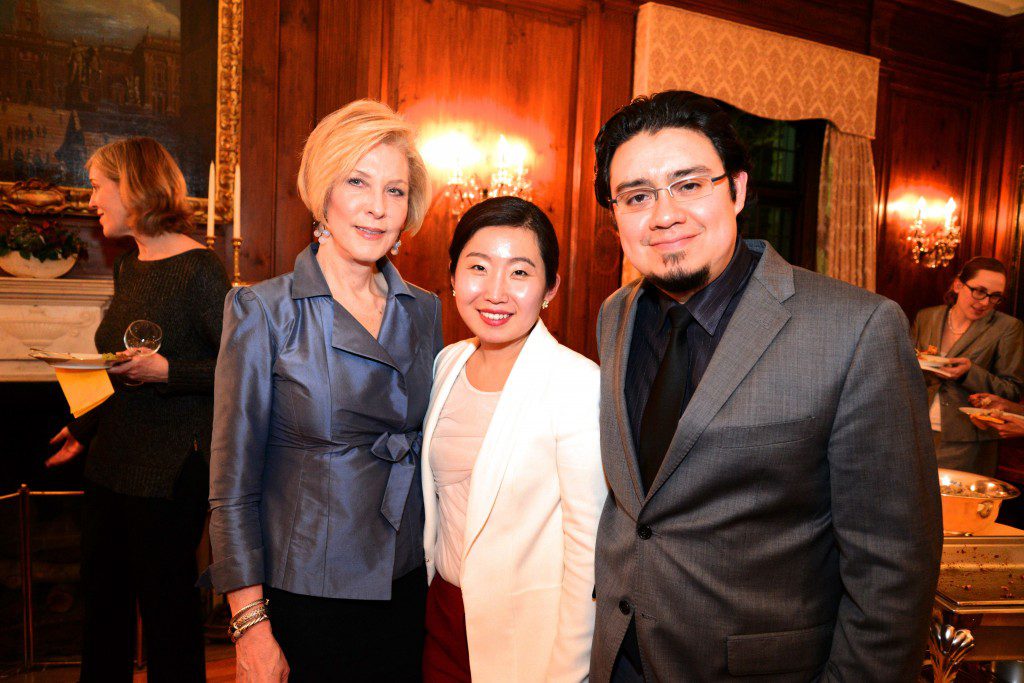 Dianne Peterson, Executive Director of the Washington Chorus, with pianists Grace Cho and Alejandro Hernandez-Valdez
Dianne Peterson's description promises a light-hearted journey through Verdi's most popular creations. Eight featured singers will perform concert-stage scenes from five of his major operas as well as enduring melodies from favorite Verdi choruses.