The Supremes…
Photo credit: Janet Donovan
The Supreme Court's decision to host the premiere of the documentary  "Medal of Honor:A History" must have been unanimous because the night before National Medal of Honor Day they did just that – with Justices Samuel Alito, Jr. and Sonia Sotomayor in attendance as well as an historic number of Medal of Honor recipients – 30 to be exact – VIPs and Citizens Honorees as part of the The Congressional Medal of Honor Foundation's activities in DC.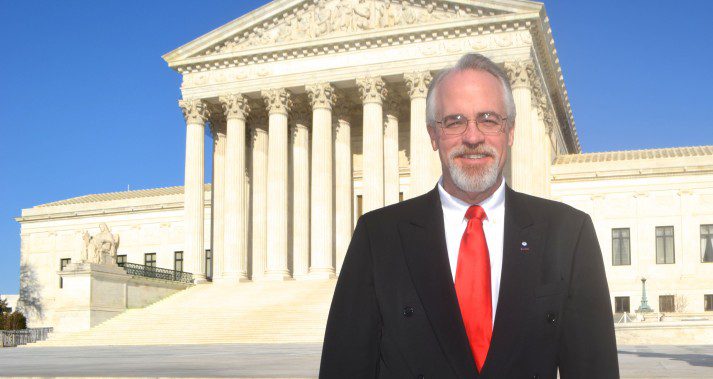 Ed Hooper, Executive Producer

The hour long documentary on the history of the medal shows how it rose from a decoration no one wanted, to become the nation's highest honor. Narrated by Gary Sinise, it features interviews with the U.S. Senate historian, military collectors, museums, all service branch historians and illustrates how a medal was created at the mint and the craftsmanship involved. It took two years to track down the rare documents, photos and film to tell the story and was collected from all over the world.  It also marks the first time a history of the medal has been assembled anywhere, pushing aside the myths and legends to reveal a hidden side of American history only a few know.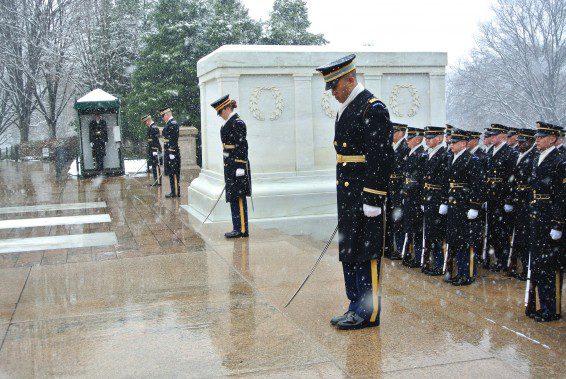 Arlington National Cemetery on March 25th, National Medal of Honor Day
"We had a tour of The Supreme Court, including the room where they make decisions and they gave us a brief history followed by a reception and dinner," said Hooper who was thrilled that many of the subjects he interviewed were there. "Then we went to see the screening and that was nerve wracking.  I sat in the back, ready to run on a moments notice.  But it went really well, they really enjoyed the film and it was a great time."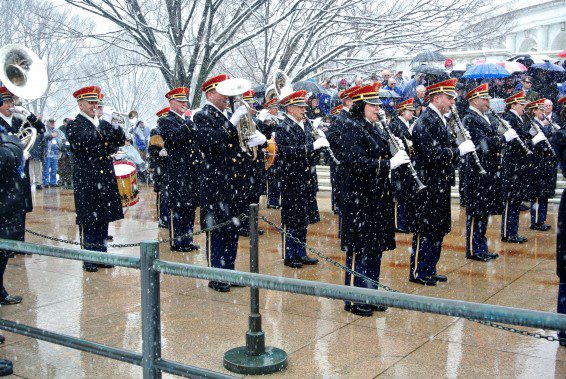 At the Tomb of the Unknown
"I talked to Judge Sotomayor and Judge Alito," he added, "who was very complimentary. He said he really enjoyed it because a history like this had never been done before – one hundred and fifty two years and this is the first time we have had a history of The Medal of Honor, so everybody was just pleased to see that. It was amazing.  I don't know if you would compare it to the Oscars, there wasn't a red carpet and all, but it was very well done, very nice.  I was impressed.  The building is full of a lot of ancient architecture, full of columns.  Everything is done for a reason."

Next up is the premiere in Knoxville, Tennessee on March 31st and then a couple of film festivals.
Hollywood on the Potomac caught up with Hooper on the steps of The Supreme Court, prior to the screening: