A Life Apart!
Photo credit:  Jack Conroy-Conroy Photo

"I've known L.Y. for about two and a half years now," said Ann Davison when introducing L.Y. Marlow at a book launch in her honor at Look Supper Club hosted by Kathleen Biden, Linda Daschle, Ben Jealous, Kelley McCormick, Kathleen Guinan and Kimball Stroud,  "and I have to say that this is one of the most amazing women that I've had the opportunity to work with and get to know."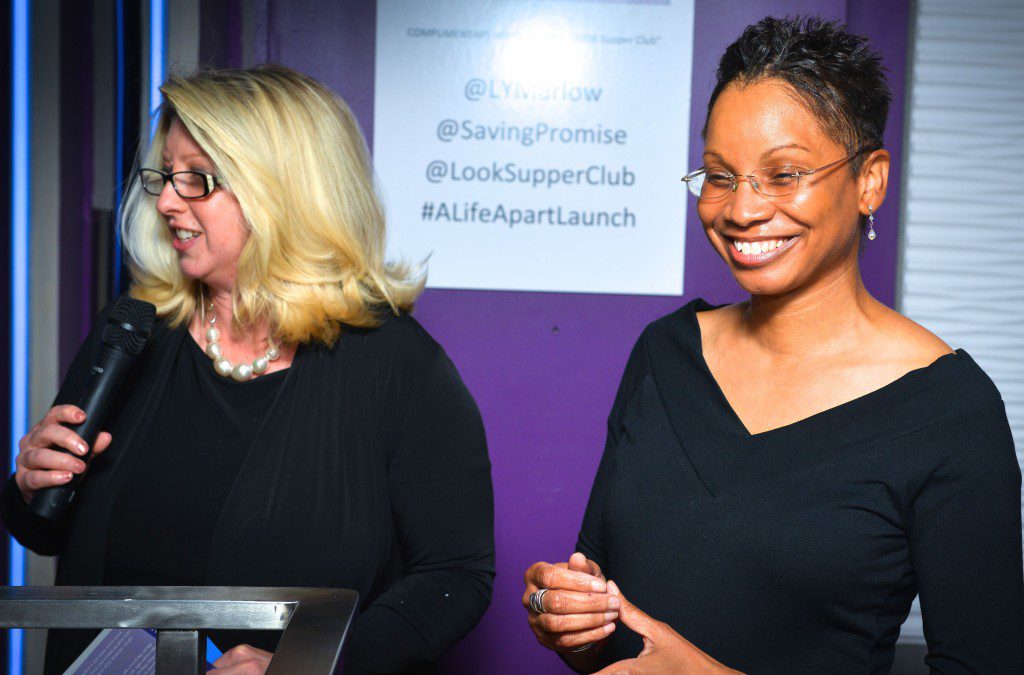 Ann Davison and L.Y. Marlow
"L.Y. is an inspiring, motivational speaker and friend.  She's a mother–a grandmother…… (laughter) a loving daughter and very cherished author and that's what we're here to celebrate tonight, this book: A Life Apart and it's accomplishments. We're going to talk a little bit more about L.Y.'s personal story in a moment, but L.Y. could you just take a minute and tell us a little bit about what inspired this book?"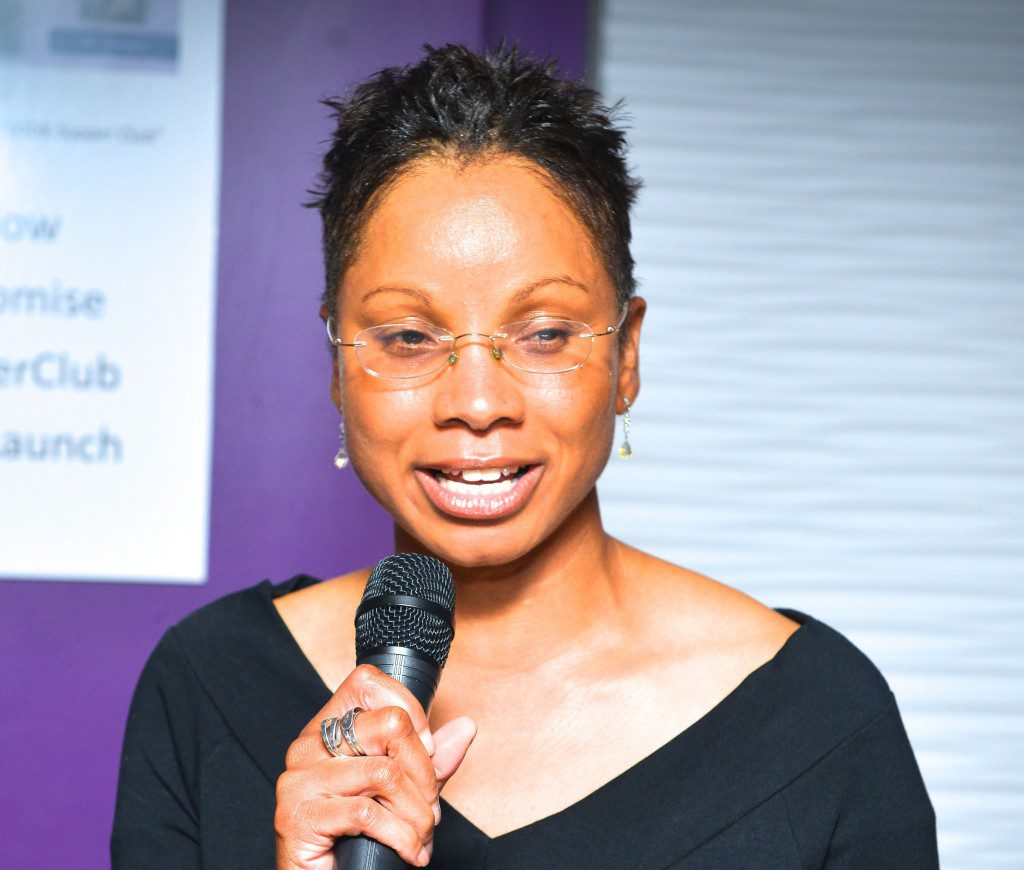 L.Y. Marlow
"Just as in Color Me Butterfly – which is a story about my family's story – A Life Apart similarly is a story about another family's story," said Marlow. 
"One of my best friends came to me one Sunday afternoon – she had just lost her mother – and she would share the story about how her mother and her father met while he was stationed at Pearl Harbor — he was a sailor there — and how they fell in love and the flourishing of letter writing. I became so intrigued by that story it really challenged me to wrap a story around what I heard about how a white sailor at Pearl Harbor had fallen in love with a black girl, and mind you, during a time when the world was at war."
"This happened in World War II when race relations was taboo; and more importantly, when segregation was at full-force. One of the things I got excited about," Marlow told the guests, "was what would it look like if I told this story about these two characters, Morris and Beatrice, and how they would fall in love and how their love would transcend from the bombing of Pearl Harbor to World War II to the civil rights movement until present day – and by the way, how that would impart to us a message about war, injustice, love and forgiveness."
"My friend in A Life Apart as I told you," added Ann Davison, " is a grandmother of four now and she was very active in the civil rights movement in the 1960's and I found it inspired this wonderful conversation between the two of us."
"Our team at VOX GLobal is proud to support the domestic violence prevention mission of Saving Promise," said event host Robert Hoopes, VOX Global President. "We so admire the courage and voice of L.Y. Marlow and are excited about the publication of her second book, A Life Apart. She and her stories inspire reflection, dialogue and action." 
"I'm proud to support Saving Promise and it's mission to prevent intimate partner violence in America.  LY's personal story provides a message of hope that is truly inspirational." – Kathleen Biden, Host Committee Member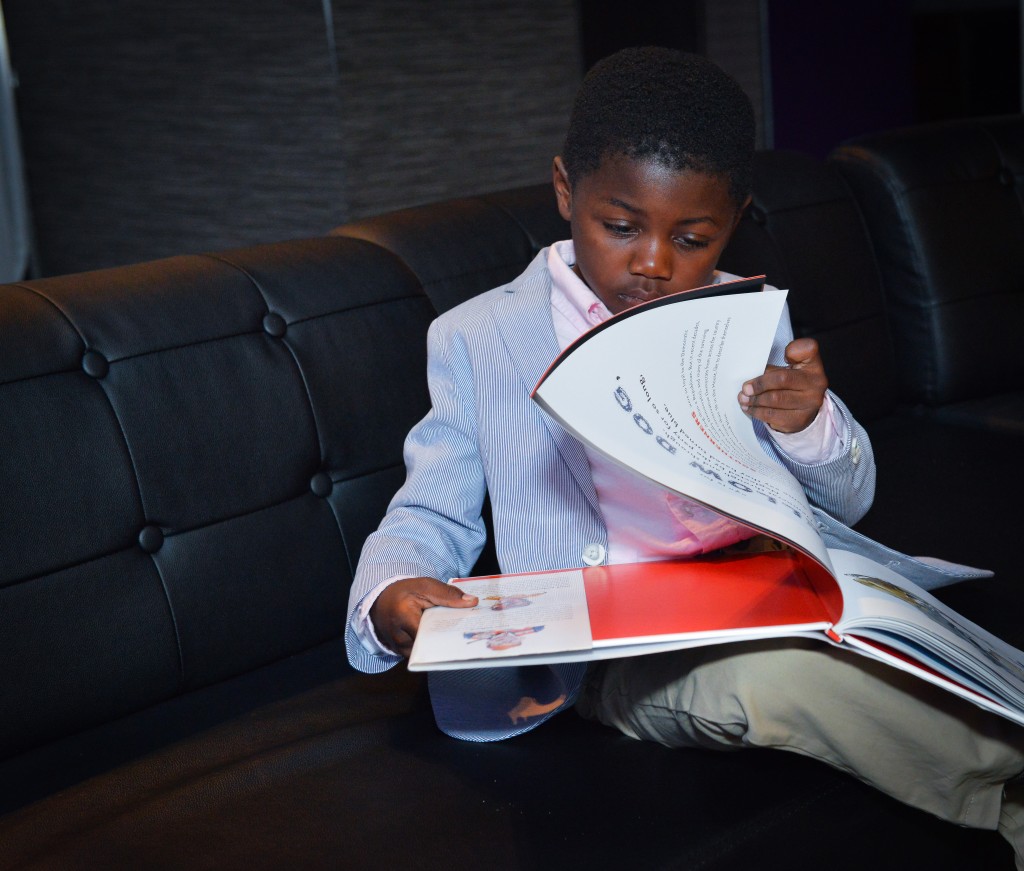 "Saving Promise is inspired by four generations of mothers and daughters in my family that survived more than 60 years of domestic violence—the story I tell in Color Me Butterfly—and my granddaughter, named Promise, now the fifth generation. But this is not just about my family.  It's about every family represented in this room. Domestic violence affects 1 in 3 women and 1 in 4 men.  Domestic violence is a public health issue that cannot be ignored. Just as I was moved to stop the cycle of violence in my family, I hope to prevent this violence in all families across the nation." – L.Y. Marlow, "Saving Promise" Founder and Author of "A Life Apart"