Funny or Die!
Photo credit: Janet Donovan
We didn't have to dine at Toki Underground to curb our cravings for Sushi on Friday night, we just showed up at the DC Premiere of  "American Muscle" at Angelika Pop-Up at Union Market, presented by The Discovery Channel – an experimental deviation in programming – and hosted by Impact Arts & Film Fund.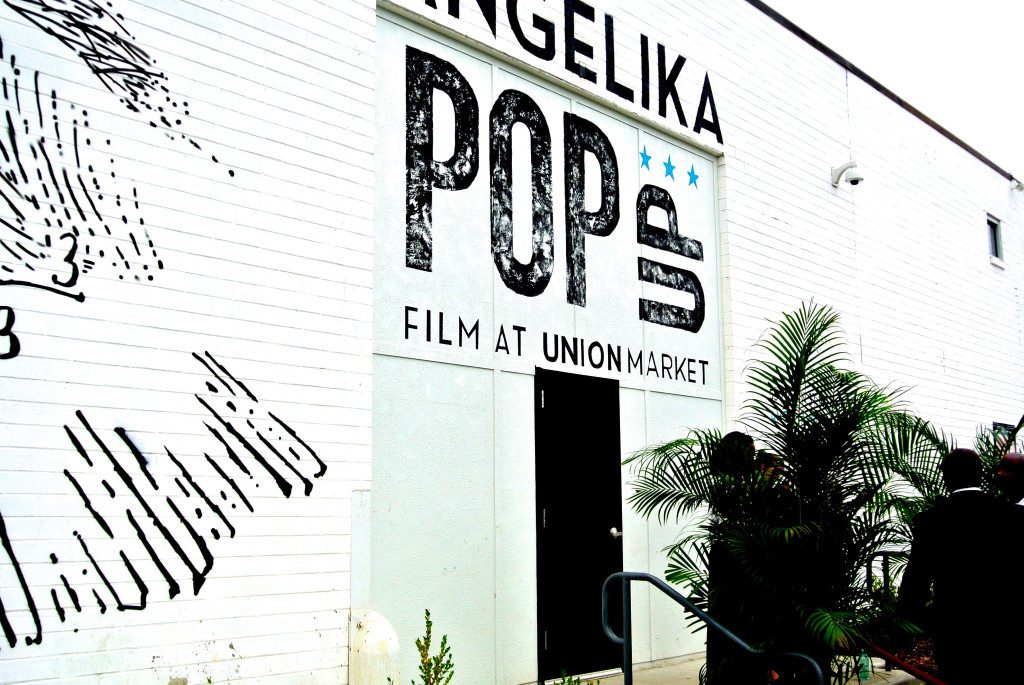 Nor did we have to go to Chipotle for our Mexican cravings. "Tonight we have four flavors of popcorn," said Tommy Inzer of  "Spike Events" with Chef Spike Mendolshon who explained how they 'spiked' their popcorn.

Discovery Channel picked up Funny or Die's sports docu-series – their first crack at a documentary. 
"Discovery heard about the project," said Scott Lewers (Senior VP for Programming), "when Funny or Die gave us a pitch for this show.  We really wanted to work with Funny or Die because of their social media and the reach that they have; we thought it would be an interesting partnership that would get eyeballs on our network, but also, we liked the project. 
We believed there was something there for us and we believe that sports is something that we can do.  People don't seem to want to come for us for sports per say, so it's a little bit of a swing for us. We thought this could be different because it's really about the people that happen to be in sports.  We are waiting to see on July 9th to see if this works."

Mike Barwis
The people to whom Lewers was referring centers on Mike Barwis, one of the best strength training coaches out there and the star of the show.
Each episode of  AMERICAN MUSCLE  will feature high profile athletes who have made the trek to Detroit to work one on one with Barwis and his staff. 
Barwis tells his story to Hollywood on the Potomac:
The Long & the Short of it: Brothers Mike Farah (President of Production, Funny or Die) and Chris Farah (writer/director) teamed up on American Muscle.
"This is Funny or Die's first docu-series, reality show," Mike told us. "We partnered up with Discovery for it. We just really fell in love with Mike Barwis and the world he created. It was a little bit of a departure for Funny or Die doing a show so focused on sports and athletes and competition.  There really are a lot of funny moments in this show as well. We put together a demo reel and a pilot.  Now the show is premiering on Discovery next month, but we're here to celebrate the premiere episode."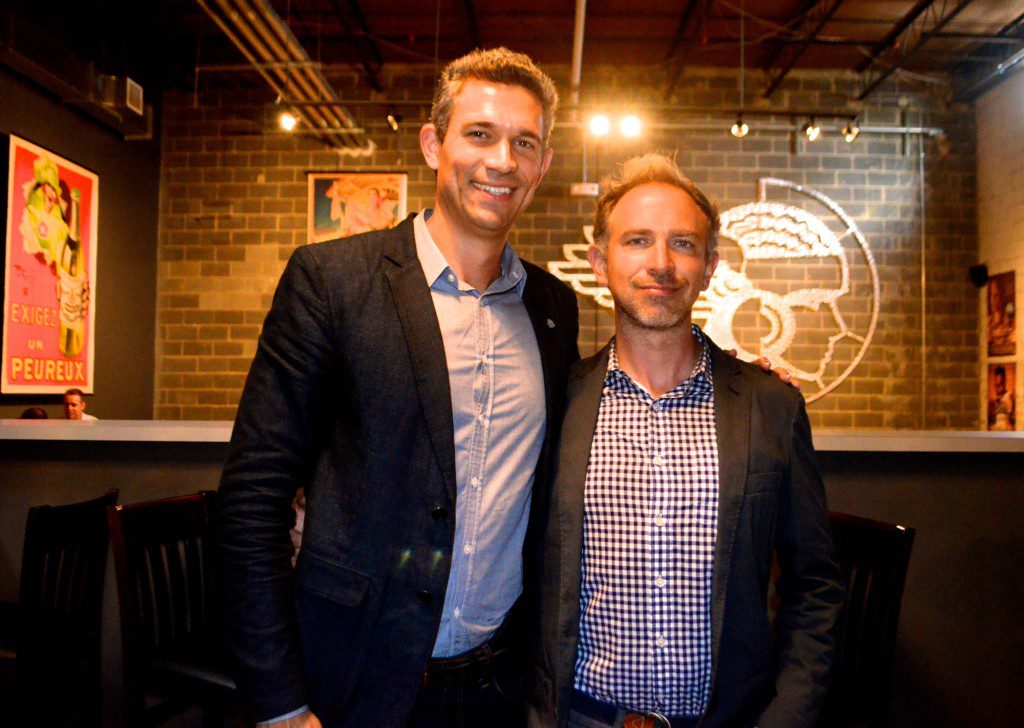 Mike and Chris Farah
"Actually, Chris Neild from the Washington Redskins is here with us," he pointed out, "because he is featured prominently in the premiere episode as well."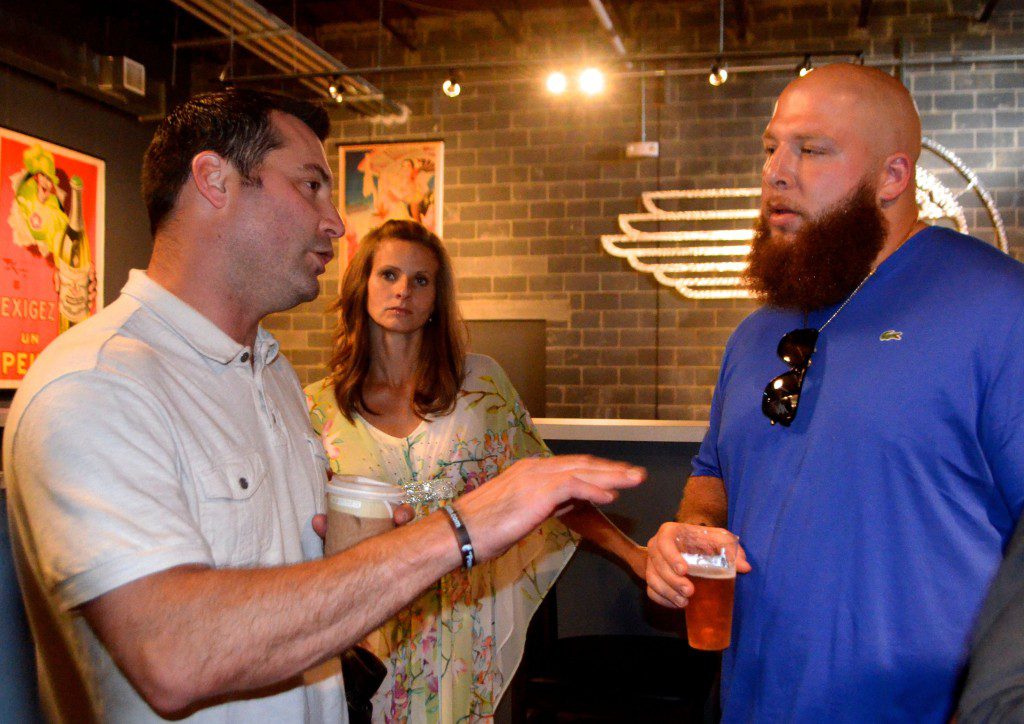 We're not sure how long he will be called a 'Redskin' but Chris Neild weighed in:
"I'm here to support the show American Muscle. I'm very good friends with Mike Barwis, the star of the show. He runs Barwis Method. I'm very anxious to see how it is. I've heard some good things so far.  It was a small circle that he was known around at first working at West Virginia and Michigan. Once he got to Michigan his name became more renowned. Once he opened up his own gym, people got to know him and the word kind of spread pretty quick. Word of mouth got around and now he has a show out of it. It's very good that people get to know the true side of Mike Barwis.
He's one of the reasons that I got this big to be honest with you. My first year in college at West Virginia, he was there and he taught me things and pulled out sides of me that I didn't know I had as far as working very hard and achieving goals that I didn't think I could achieve. He helped me strive for those and he's one of the reasons that I've become as successful as I have today.
I'll be honest, he may look small to certain people, but I wouldn't fight with him because he's a nut to be honest with you. He knows his moves. I've seen guys try to fight him before and they haven't done so well, but he knows how to motivate people. He knows how to push people to their limits and then some. That's not easy to find somebody like that. I was lucky enough to choose West Virginia and find him and eventually follow him as he opened up his own place and stick with him."
If you and Mike were in a barroom brawl, who would win? we asked.
"In a brawl? If we were in a bar, then I'm going to win because I'm going to find something to hit him with, but if we're out in the street, I don't know because he's a little more secure in the fighting room than I am. He's quick. He's devious when it comes to fighting."'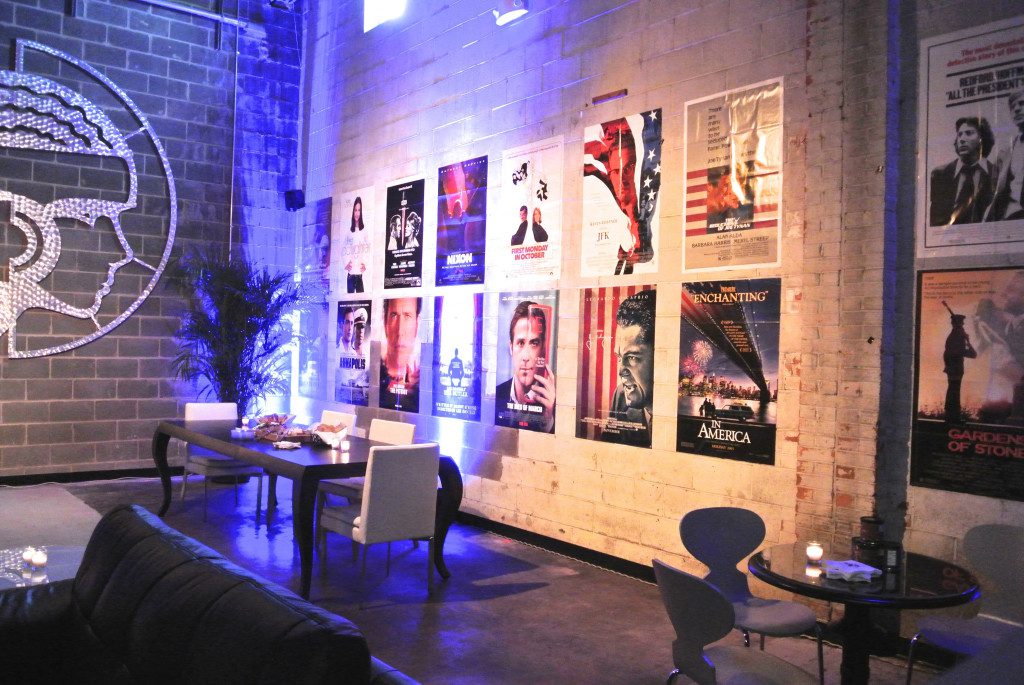 We wondered how they found Barwis, the inspiration for the series. "Well personally for us," Farah explained. "we're from Michigan and we're big Michigan Wolverine fans. We know about him because he coached there. When he left Michigan he started up this gym with his wife and another guy name Dan Mozes. My cousin was working out there and he invited me to go work out with him.
Within twenty minutes of working out I was both throwing up and thinking about what a great way to turn this into a TV show. It was just a world I'd never seen before and the guys were so brave and authentic – all the different people that come into Barwis' world in the gym, it just felt like a special opportunity. That's why we decided to make the show. Barwis is well known and very much so in the athletic community, in the strength and fitness community. Now, the hope is that the show takes him to a broader audience."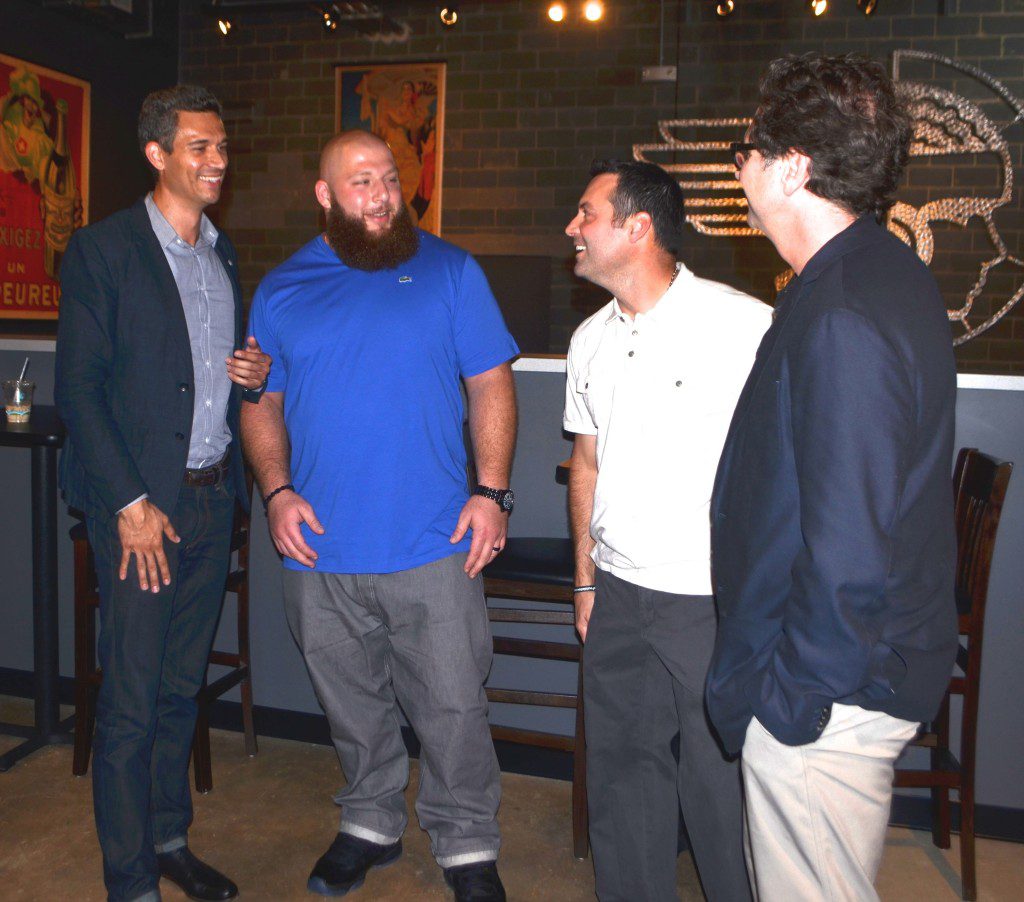 Redskin Chris Neild, (blue shirt)
On the show: "You are going to be watching an hour long documentary series about Barwis Method gym which is a small gym outside of Detroit that trains everyone from professional athletes to normal people trying to lose weight to paraplegics learning how to walk again. It stars Mike Barwis who is the founder of the gym. He's got a whole great team around him – Dan Mozes, Dusty Rutledge and Eric "Tank Dog" Potis. It is just a very authentic real look at their lives and the athletes that come into their lives, and the people that they touch and impact. So, combined sports, competition, comedy and a lot of heart, that's American Muscle."
"This is definitely a departure from Funny or Die," he reiterated.  "We are very well known for our celebrity Internet videos, our comedy videos. This is our first reality show, non comedic show, but there are comedic elements. It's actually been fun to see audiences really respond to the comedy and laugh and have a good time. You know we have done a lot of things with athletes over the years and we just felt like, well this is a cool kind of segway beyond just videos. We're also a company that thrives on passion. We are passionate about trying to tell this story and bring this world to life. That's what we spent the last few years trying to do."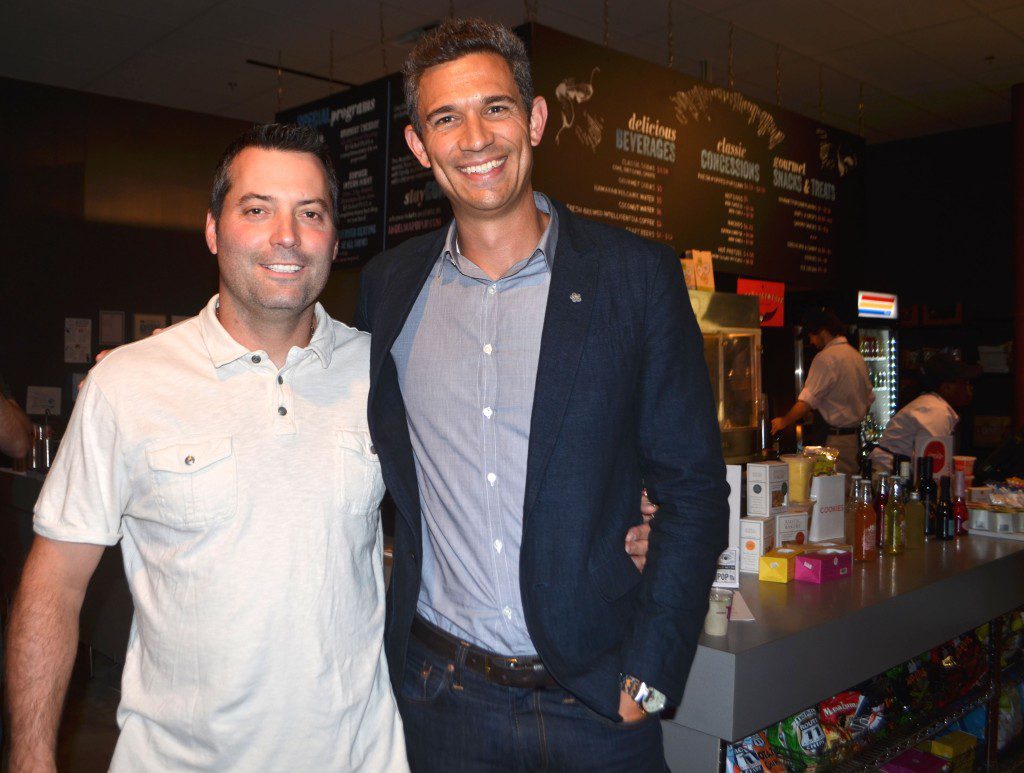 Mike Barwis and Mike Farah
OK, so where is Will Farrell? we asked.

"Will Ferrel has not been to the gym yet, but hopefully for season two we'll get Will out there. He was shooting a movie when we were shooting the show and then also we shot it in the middle of the winter in Detroit. I don't have to tell you guys that this was a pretty crummy winter. It was even worse up in Michigan. Hopefully when we're able to make another season we'll get Will out there.
On the future of documentaries for Funny or Die: "We definitely enjoyed making the show. It just comes down to the people and the story we're tying to tell. We didn't set out to make a docu-series, but when we got to know Barwis we thought it was a really special opportunity.  So yes, it just depends on if we find people who are really passionate about it. It fills something that's different than what's on TV. That's something that we're really proud of. People aren't used to seeing this type of show on TV and hopefully it will work. Who knows, maybe we can make some more.
Funny or Die has been working with the White House on a ton of different projects, most notably the Between Two Ferns with the President. I feel like DC is becoming our second home."
We'd like to thank Chris Farah for reiterating the, er, 'puking' story:
Cartoonest Nick Galifianakis hosted the Q and A.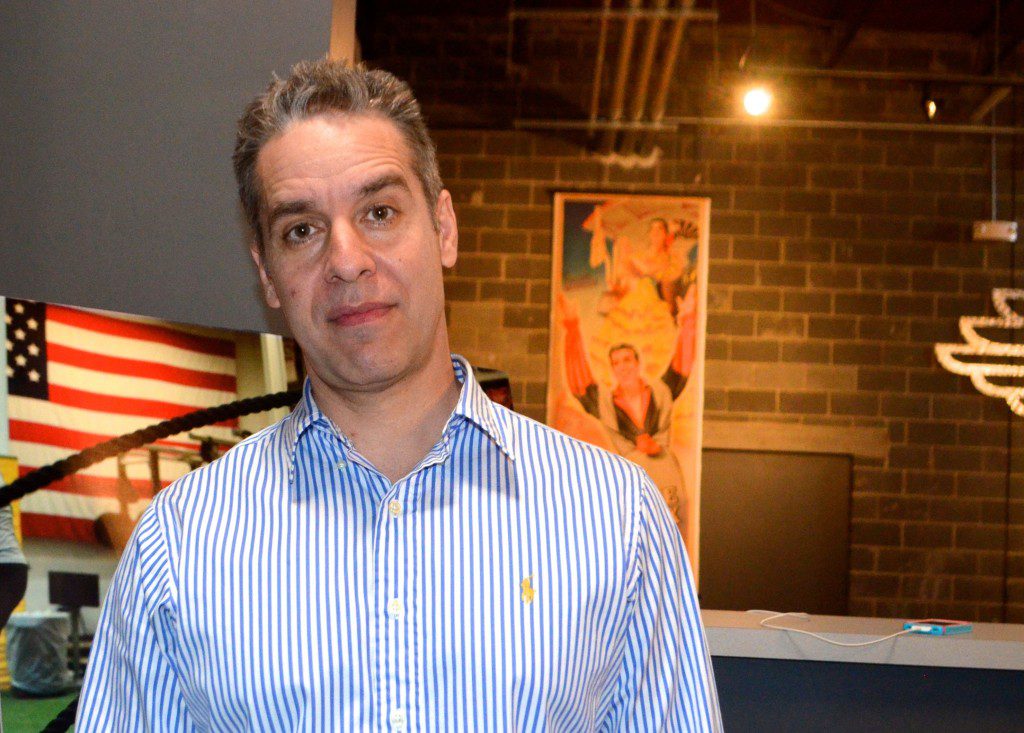 The Final Word with Nick on 'the marriage of Discovery & Funny or Die" – noise included:
Official Trailer: "American Muscle"