DACA!
Photo credit: Janet Donovan
President Donald J. Trump will end DACA (Deferred Action for Childhood Arrivals) with a six month delay. DACA grants work permits to undocumented immigrants who arrived in the country as children.

It was just a matter of time before Jose Antonio Vargas would be detained by immigration authorities. It was always when, not if.
Yesterday the Pulitzer Prize winning author and subject of CNN's documentary "Documented" was finally detained.  "About to go through security at McAllen Airport here in Texas," he posted on Facebook. "The only IDs I have to show security: my Philippine passport and my pocketbook US Constitution and Declaration of Independence, which I keep with me at all times."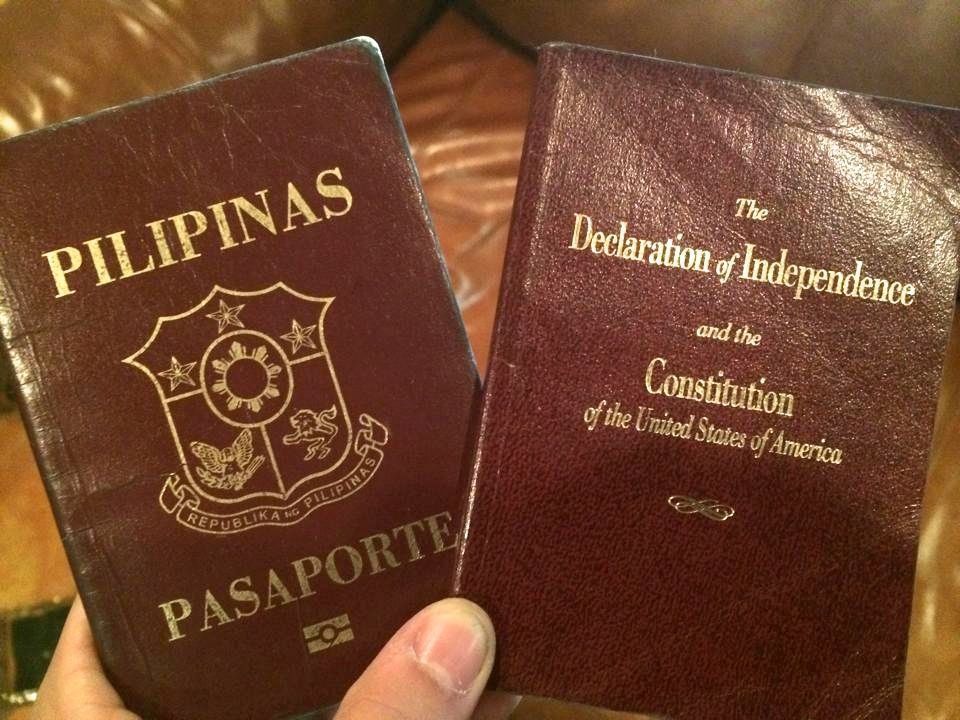 Photo credit: Jose Antonio Vargas
Hollywood on the Potomac sat down with Vargas last month prior to the private screening of "Documented" at The Newseum, a film by an 'undocumented' American' as he prefers to call his situation as opposed to illegal or alien or both for that matter. "I'm here illegally, but as a person, I'm not illegal because human beings can't be illegal," he pointed out.
"First of all, THIS is my country," said Jose Antonio Vargas emphatically when asked what he would do if he were deported back to his country. "This is where I grew up. This is what I call my home."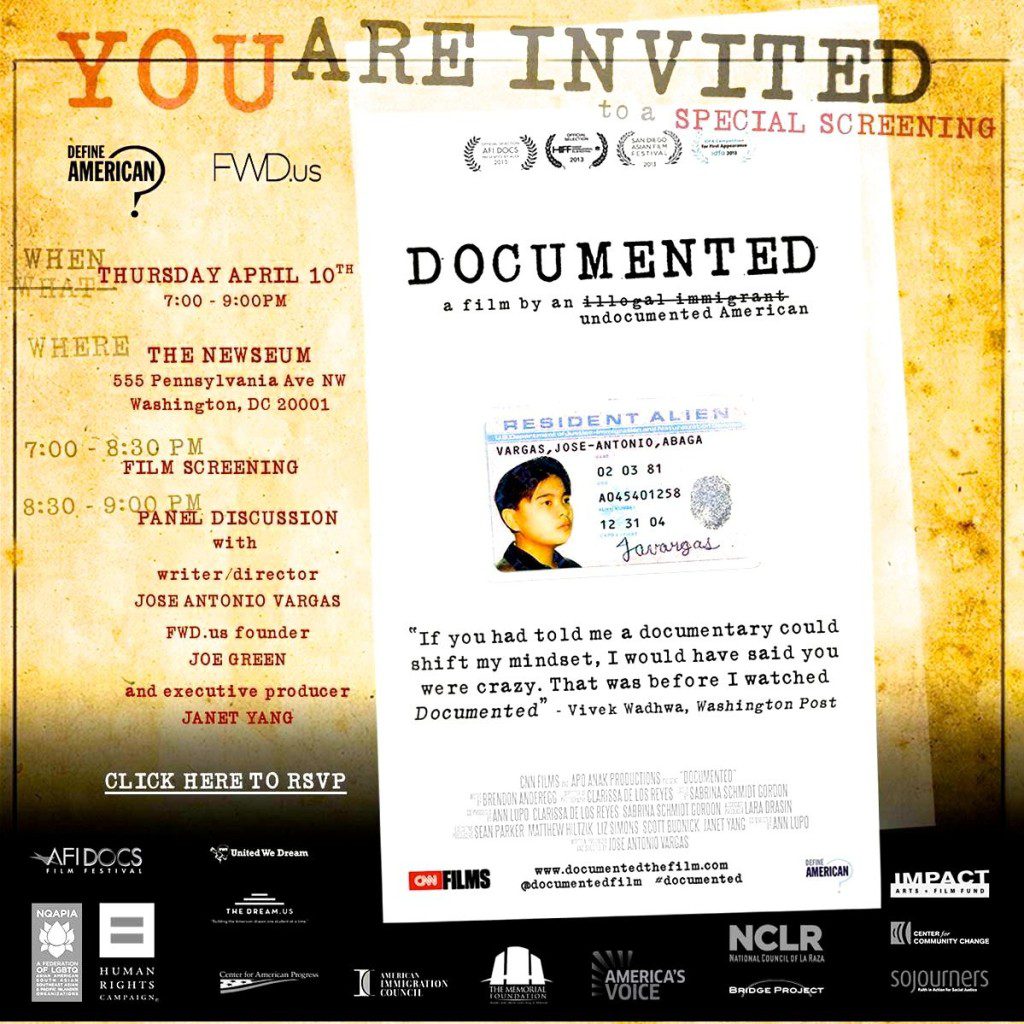 "I actually think that answer is kind of a metaphor for how the majority of Americans think of us. You all know we're here. You know we're driving on the same freeway. You know we go to the same Starbucks, the same Walmart. We go to the same school, the same church, so what do you want to do with us?"
"I actually think in some odd way my government seems to be more scared of me than I am of it," he continued. "If they want to deport me, it's not like I'm hiding."
Yesterday, the poster boy for immigration reform was also released:  UPDATE: Jose Antonio Vargas has been released by McAllen, TX Border Patrol. We don't have additional information to share at this time – but he has issued the following statement:
"As an unaccompanied child migrant myself, I came to McAllen, Texas, to shed a light on children who parts of America and many in the news media are actively turning their backs on. But what I saw was the generosity of the American people, documented and undocumented, in the Rio Grande Valley.
I've been released by Border Patrol. I want to thank everyone who stands by me and the undocumented immigrants of south Texas and across the country. Our daily lives are filled with fear in simple acts such as getting on an airplane to go home to our family. With Congress failing to act on immigration reform, and President Obama weighing his options on executive action, the critical question remains: how do we define American?"
Video courtesy of CNN:
Save
Save
Save