Miss America STEM Awards
Photo credit: Janet Donovan & Miss America Org.
Pass the PhD:  It's more likely that this year's Miss America contestants will receive a PhD than a modeling contract. 
Such is the case of Miss Massachusetts Lauren Kuhn, a finalist in the S.T.E.M. competition.  She's in with the Alpha crowd at Harvard Dental School specializing in endodontics. …. both a scholarly accomplishment and an economic burden.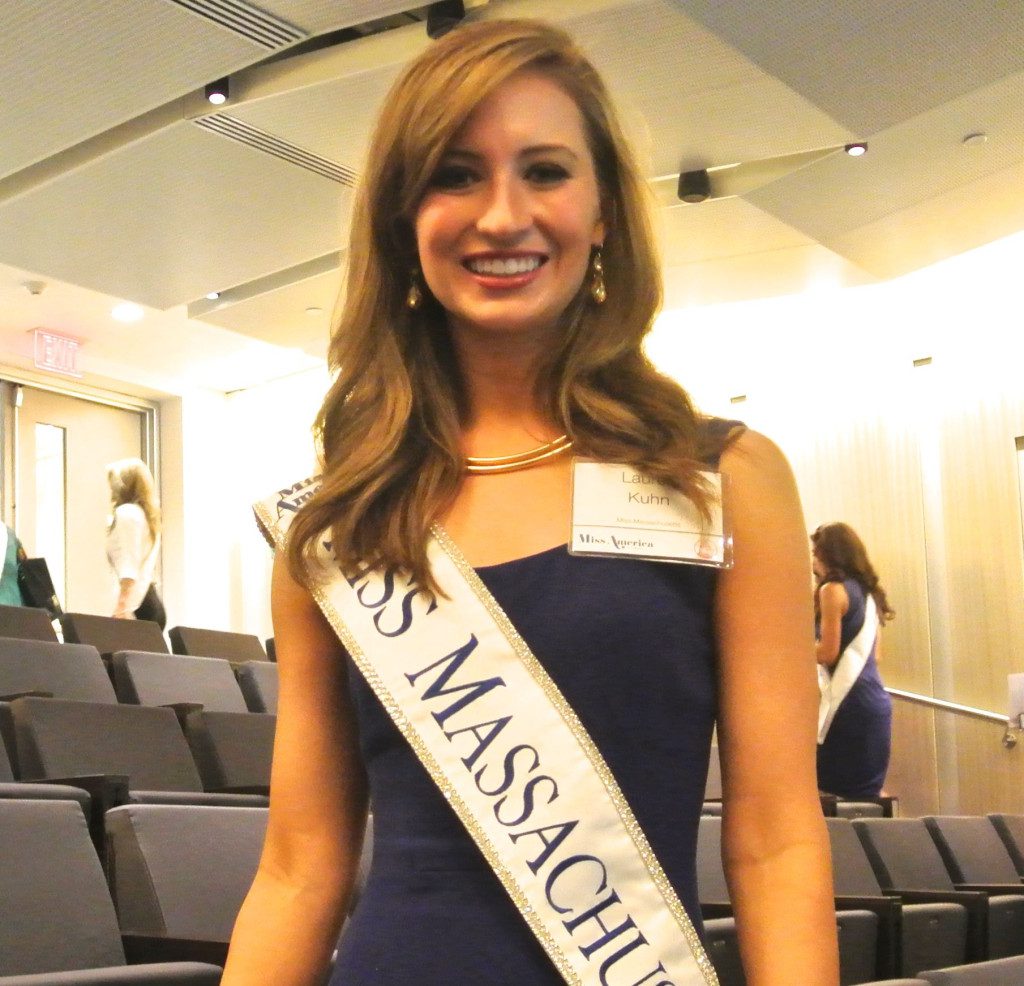 Lauren Kuhn  Photo credit: Janet Donovan

Hollywood on the Potomac sat down with Lauren at a reception in Washington, D.C. where we discussed the 'student loan' problem, a huge political issue currently being debated among lawmakers. "The total outstanding student loan balance is $1.08 trillion," according to FORBES.  We both agreed that it wasn't fair.  If we want an educated society, students shouldn't have to mortgage their lives.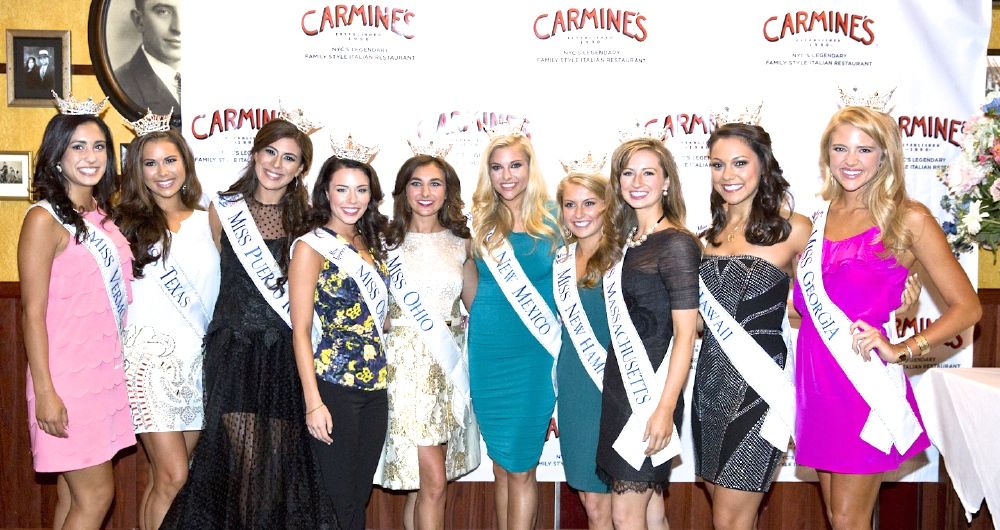 STEM Finalists – Photo credit: Miss America Org.
The Miss America Organization re-announced the STEM scholarship finalists. "These scholarships will allow women to pursue numerous careers in the sciences and mathematics, fields that continue to grow exponentially as we enter into a new age of technology and medicine. The lives of women who wish to pursue careers in STEM subjects will significantly change as they engage in dynamic careers where women can thrive and grow as humans, learners, and teachers for future generations to come."  The five recipients of the S.T.E.M. will receive additional scholarships of $5,000 each.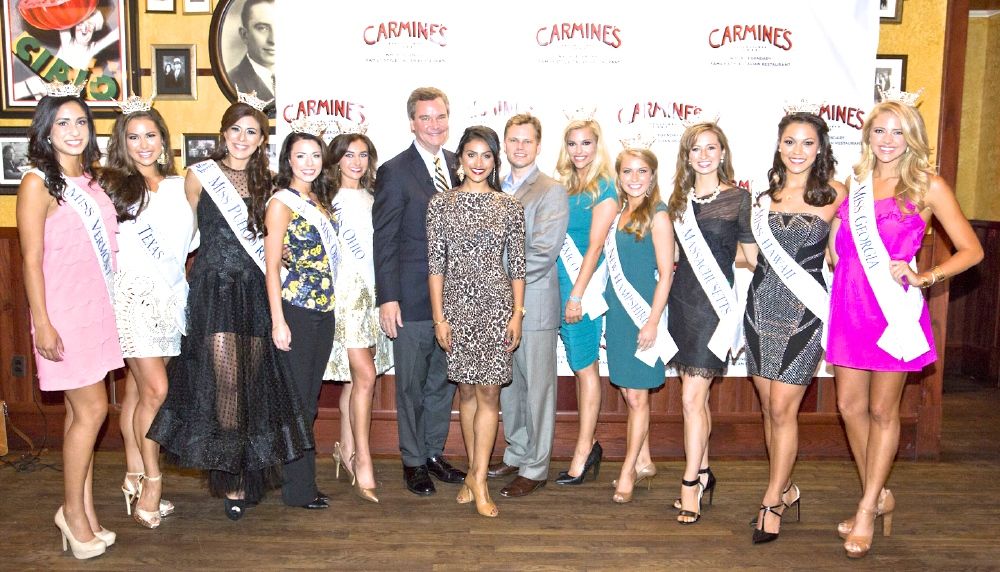 STEM finalists with Miss America Organization's CEO Sam Haskell and Miss America 2014 Nina Davuluri (center) – Photo credit: Miss America.org
The Finalists for the 2015 S.T.E.M. scholarships are: Miss Georgia Maggie Bridges, Miss Hawaii Stephanie Steuri, Miss Massachusetts Lauren Kuhn, Miss New Hampshire Megan Cooley, Miss New Mexico Jessica Burson, Miss Ohio Mackenzie Bartt, Miss Oregon Rebecca Anderson, Miss Puerto Rico Yarelis Salgado, Miss Texas Monique Evans and Miss Vermont Lucy Edwards.
Lauren's platform is: The Opportunity of Education: Encouraging Today's Young Women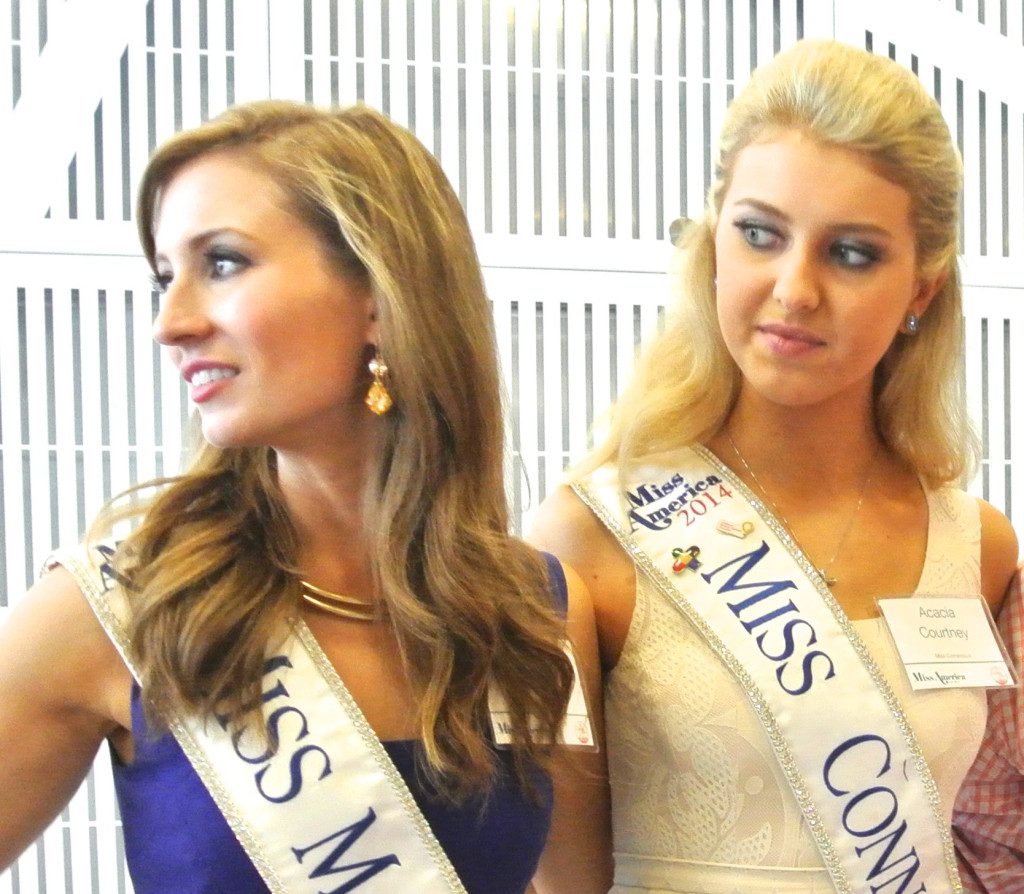 Lauren Kuhn with Acacia Courtney, Miss Connecticut whose platform is: The Monday Campaigns: A Guide to A Healthier World – Photo credit: Janet Donovan
S.T.E.M. stands for Science, Technology, Engineering and Mathematics. "With Miss America's reach into communities across this country, we serve as an exciting and rather unconventional advocate of STEM education. Hundreds of Miss America competitors have pursued STEM careers, but we believe there could be even more by inspiring other girls and young women to explore their interest in STEM related fields."  Miss America Organization's Education Mission Statement.
Slider photo credits: Miss America Org.