"The Donald"
by contributor Donna Shor
Photo credit: Lawrence French

During the 44th Annual Joseph Wharton Awards Dinner at the Park Hyatt honoring leading alums, awardee Donald Trump found himself in the spotlight ― a position he happily inhabits — with his audience in stitches at his acceptance speech.
Donald Trump has been a longtime supporter and both he and daughter Ivanka are alumni. This annual dinner, held by the Wharton Club of Washington, DC, honors outstanding business, government, and professional leaders.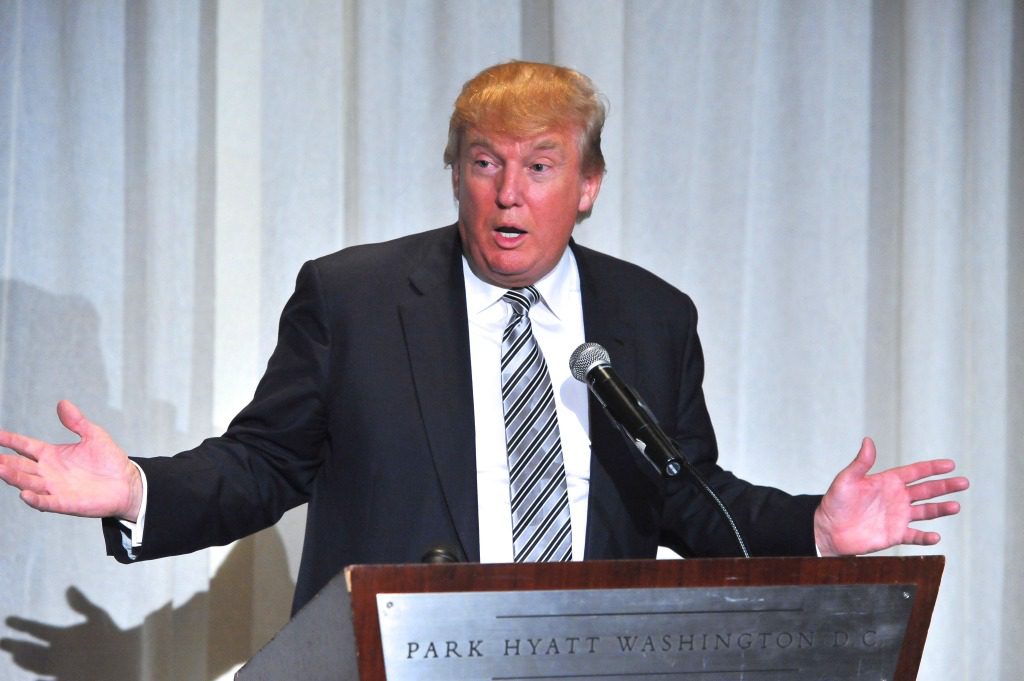 Donald Trump
Wharton is a part of the University of Pennsylvania which Benjamin Franklin founded. Describing the university, Wharton Club President Alan Schlaifer pointed out that it was the first school to receive these two #1 ratings in one year: top school academically, and ― according to Playboy ―top party school, saying "So they work hard, and play hard."
Donald Trump and Alan Schlaifer
The Wharton Club includes those who have graduated from the school's Graduate and Undergraduate Divisions. The DC Club is one of the largest and most active business school clubs in the United States with over 500 members in this area and drawing upon over 3,000 graduates located in the greater Washington area.
The evening's other Awardees were Jennifer C.Simpson, Managing Director, The Gladstone Companies; S.A. Ibrahim, Chairman, Radian Group Inc. and His Excellency Ron Dermer, Ambassador of Israel to the U.S. President Schlaifer, referring to all four honorees, said each has "great career achievements, superb character, and phenomenal resilience. Each has also been an agent of change."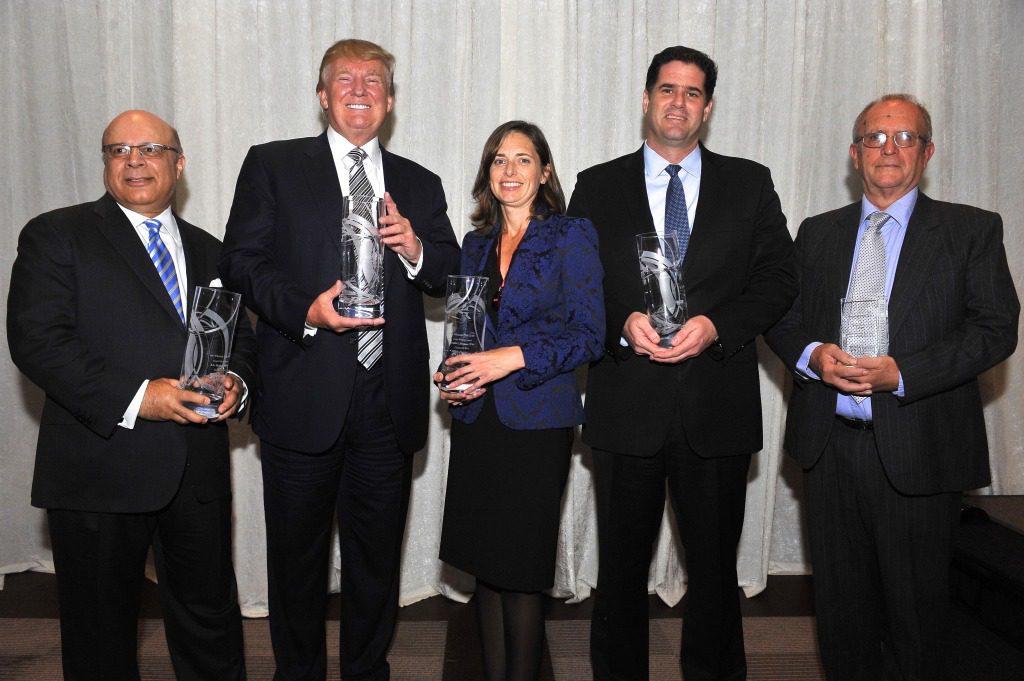 Awardees
We heard of one important local change that Donald Trump, the evening's first award recipient, will make when Schlaifer referred to the statue of Benjamin Franklin standing at Pennsylvania Avenue's Old Post Office, saying of the statesman "He was a great patriot, inventor, diplomat, postmaster and founder of the University of Pennsylvania."
Turning to Trump, he said, "This honoree and his company are investing $200 million to turn the Old Post Office into an ultra-luxury hotel. That's not 'chump change.' That's 'Trump change.'"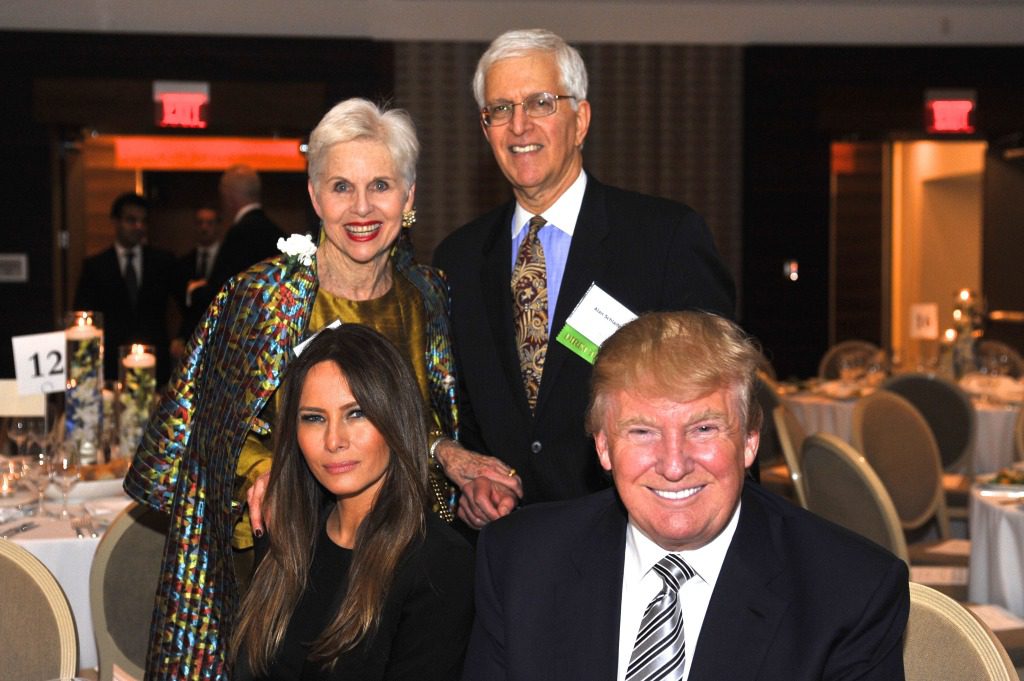 Jan DuPlain, Alan Schlaifer, Melania Trump, Donald Trump
The audience was fascinated when The Donald divulged the backstory of bringing "The Apprentice" his wildly successful television show, into existence. It seems that when he told his business advisor he was planning to produce a television show, and described it, the man was horrified.
"This will be a disaster," said the manager. "This is the worst decision you have ever made. Terrible idea. You will lose money.  You must not do it."
When Trump said "I am going ahead with it," the frustrated man was still voicing his arguments: "It will be a disgrace and you will look like a fool. I beg you, as your business manager, please don't do it."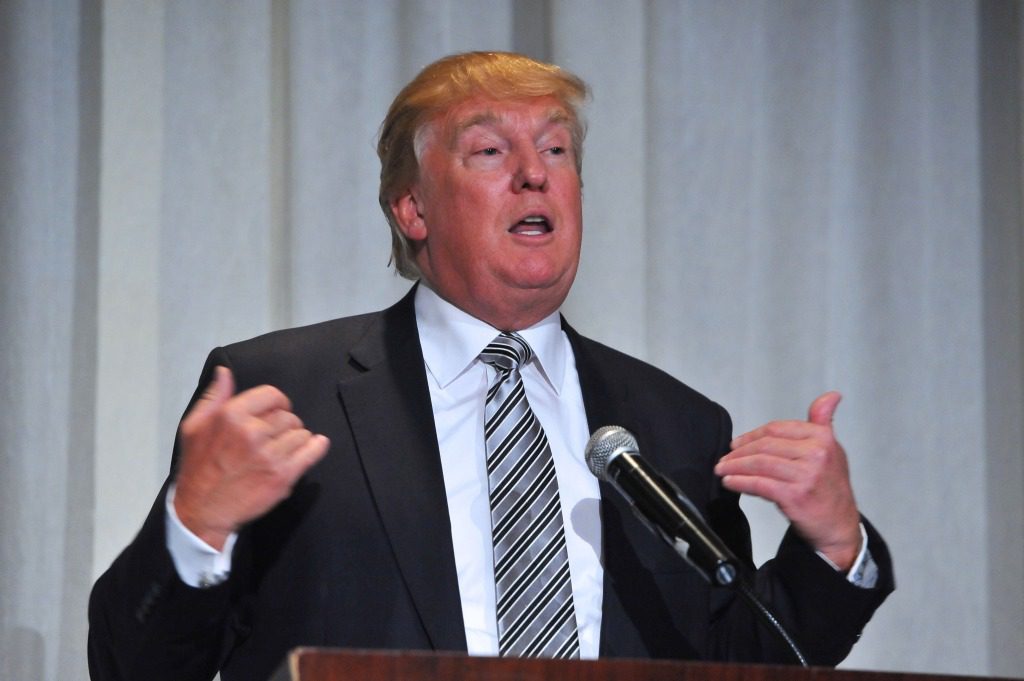 "But I'm committed," said Trump,  "I shook hands with the television people and my handshake is my word."
(Though Trump is known as a shrewd businessman and a tough negotiator he is proud of his record of being ethical in his dealings.)
The show went on NBC, the public loved it and it was a hit. One delighted NBC executive called him at 7 a.m. to tell him how great the ratings were, saying "Have a happy day."
"It was clear to me," said Trump, "if he's so excited, the show was bringing in a lot of money''.
When the very negative business advisor heard about that, he came to Trump saying "I believe I should be getting a commission on this."
Flabbergasted, Donald said "What are you thinking of?"
"About four million dollars."
Trump had the appropriate answer ready: "YOU'RE FIRED!"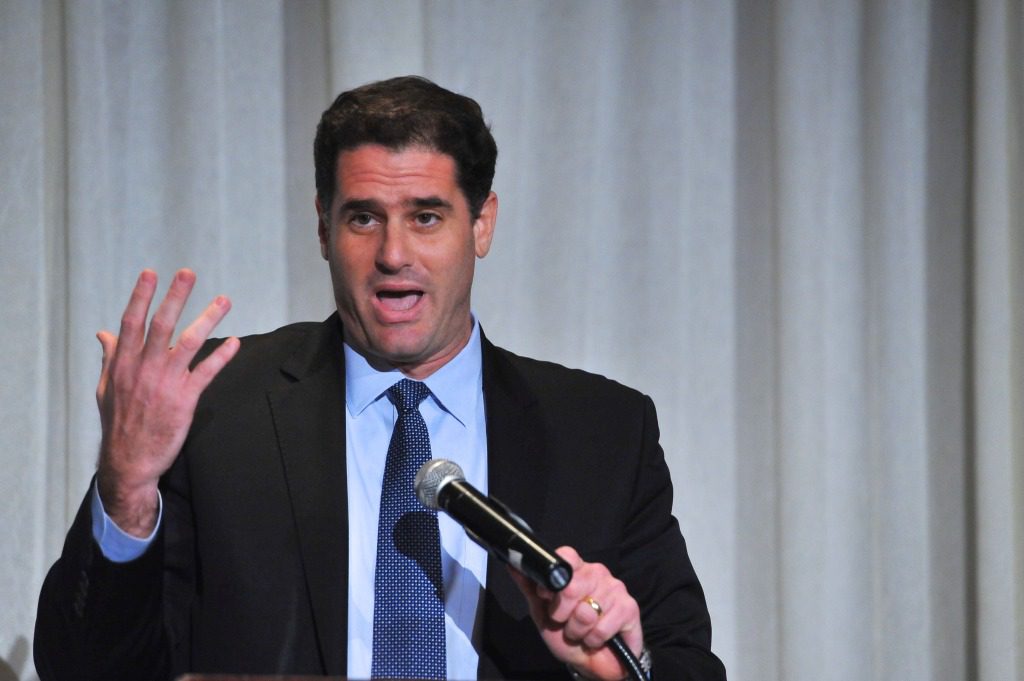 Ambassador Ron Derner
When Sclaifer introduced the last honoree, Israeli Ambassador Ron Dermer, he remarked "This evening started with The Donald. We'll now hear from "The Ronald." Although he was introduced as a former journalist, Israeli Ambassador Ron Dermer modestly said he was "only a columnist."  That of course raised the question, what type of column: Doric, Ionic, or Corinthian?
During his eloquent remarks as the final award recipient, the Ambassador referred to Donald Trump's best-selling business book, The Art of the Deal, as a book he studied while at Wharton.
In closing, Schlaifer quipped, "We began with The Art of the Deal and we ended with 'The Art of the Spiel' and this has been our biggest and best awards dinner, with more guests than we have ever had before."