Organically Speaking….
Photo credit: Janet Donovan
Which came first, the chicken or the egg?  If you ask Nora Pouillon she will probably tell you simultaneously.  As a young child in Austria, the founder of Restaurant Nora used to watch chickens lay eggs on her knees just waiting for them to come out.  "I was always interested in how food is produced and how it is made," she told Hollywood on the Potomac at a luncheon celebrating her new book My Organic Life along with special guests EWG Executive Director Heather White and Ashley Koff RD in the Gallery of the restaurant.  "When I was very small and my parents went to the farmhouse during the war, I remember watching the farmers and how they cut the hay and how my mother milked the cows and how she separated the milk from the cream and how she made butter and how she made her bread and how they cooked the lunch. I was always interested in food."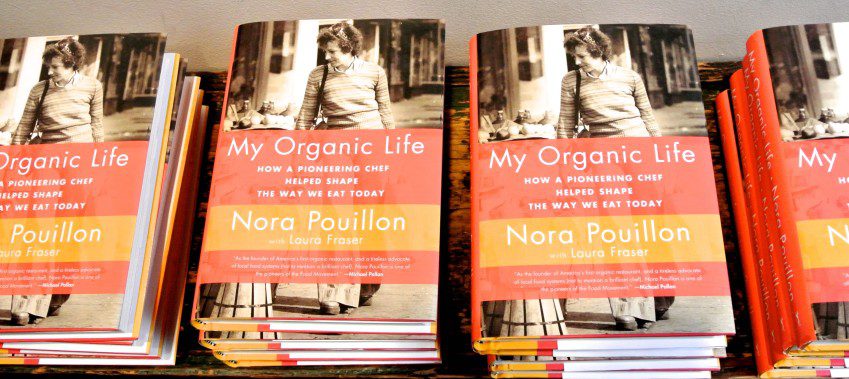 "In 1979, Restaurant Nora opened its doors in a 19th century red brick corner building in the Dupont Circle neighborhood. This site originally housed a grocery store and an upstairs apartment for the owners, and the current main dining room served as a stable for the horses that delivered the groceries," according to the restaurant's history.  "In 1999, Restaurant Nora became the nation's first certified organic restaurant, which means that at least 95% of all ingredients must be produced by certified organic farmers, growers, and suppliers.  All five dining rooms at Nora are decorated with antique Mennonite and Amish crib quilts, velvet crazy quilts, and architectural artifacts."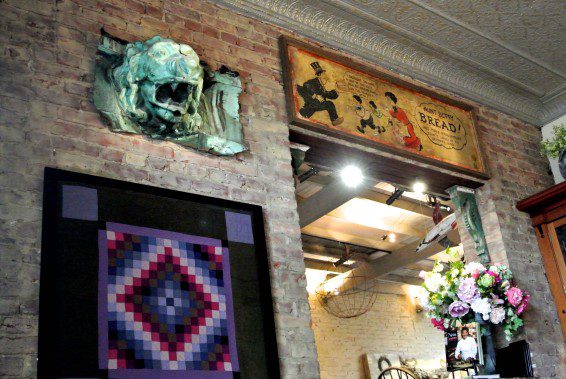 While guests dined on Mache & Hawaiian Hearts of Palm Salad with dates, pistachios, yuzu vinaigrette and Sake Glazed black Cod, Ginger Miso Emulsion with Bok Choy, Shiitakes, snow peas, with crispy yams, the  floor was open to a Q and A with both Nora and Heather White of EWG (Environmental Working Group), a nationally-recognized expert on federal environmental law and policy and a campaign strategist with more than 15 years experience.  Oh, and there was the Austrian Chocolate Almond Cake with Whipped cream!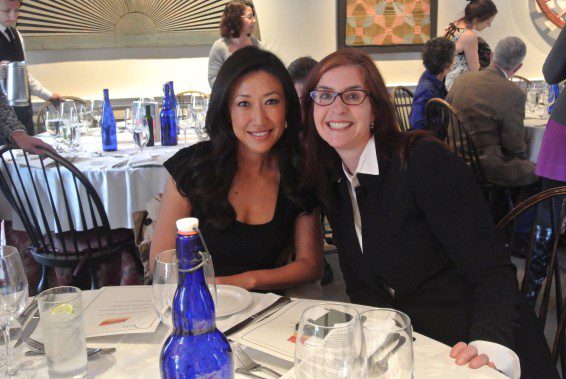 NBC's Eun Yang with Capitol File Publisher Susy Draddy Jocobs
Meanwhile, back at the White House, the Surgeon General of The United States was taking questions as part of National Health Week.
"I remember when Sally Quinn who was an investor in the restaurant told me: Don't say the word organic, it sounds like a biology class."
Hollywood on the Potomac sat down with Nora Pouillon – a fascinating life: