Porto….
Photo credit: Janet Donovan
Porto is Portugal's second-largest metropolis after Lisbon on the coastline of the Atlantic Ocean and yes……….it's where Port gets its name. While generally considered to be an after dinner wine, it flowed freely during check-in at the Pestana Vintage Porto Hotel and later along the boardwalk where colorful pop-up shops are nestled between cafes on cobble stone streets amongst a maze of medieval alleys and accompanied by the eclectic sights and sounds of a thriving seaside resort.

Travel guides describe the city this way: "Porto's most striking characteristic is that of 'faded grandeur.' In Europe there are very few remaining cities that can do 'faded grandeur' quite on the scale of Porto, you'd have to travel to Cuba or Argentina for competition. The feeling is accentuated by the mix of Baroque, Neoclassical and splash of Belle Epoque architecture in varying degrees of preservation."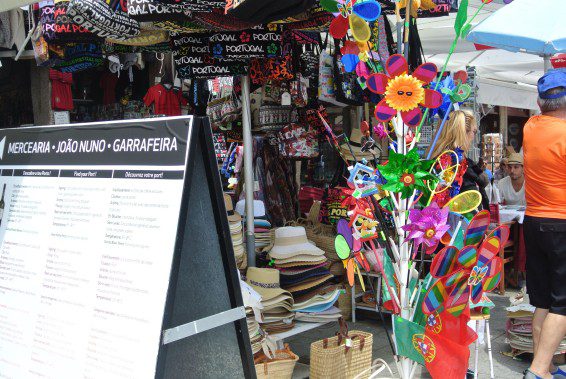 Laundry still hangs from balconies; pigeons and doves are uninvited dinner guests; and waves of mostly Portuguese and Spanish tourists line the busy streets.  Everything is colorful, a stark contrast to the ancient dusty buildings. Whimsical street murals that would probably be considered graffiti elsewhere are abundant and compliment the tiny shops and cafe menus.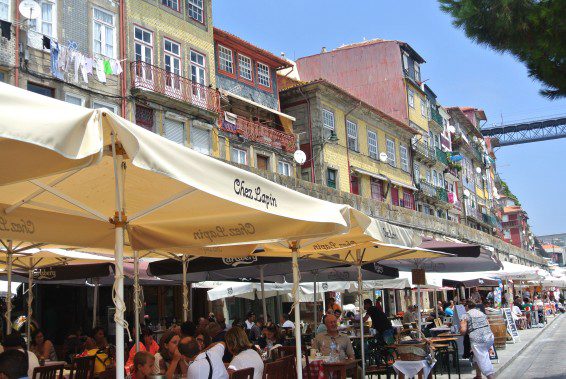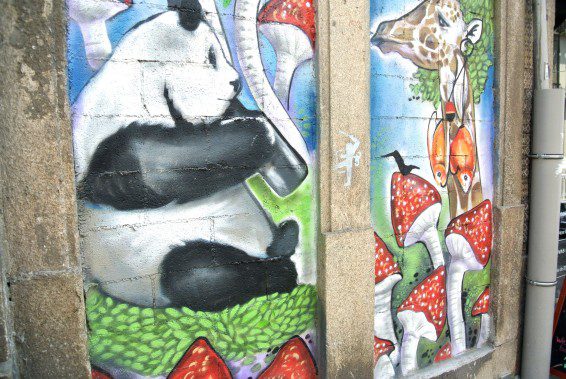 The Dom Luiz I Bridge, a majestic metal arch that spans the Douro River between the cities of Porto and Vila Nova de Gaia, commands you attention.  At the time of construction it was the longest of its type in the world.  We didn't cross it on the way out of Porto, nor did we take the Gondola from the beach to get there, but it was prominent in our rear view mirror as we moved on to Galicia.