Silver Foxes….
Photo credit: Brendan Kownacki
Not all parties are alike. Capitol File's Men's Issue Celebration at Jack Rose Dining Salon was living proof.  Although celebrity pets are all the rage these days, there were no animal stars like Uggie, the famous Jack Russell Terrier from "The Artist" … who has since moved on to doggie heaven (R.I.P.); nor Frosty the cat who plays Larry on the award-winning television show Modern Family and just won some kind of prize at The Capitol Hill Pet Contest. The evening celebrated Richard Gere who graced the cover. Although physically absent from the festivities, he was present at every table. His silver mane became a natural gateway into hair buzz – the nightcap mot du nuit.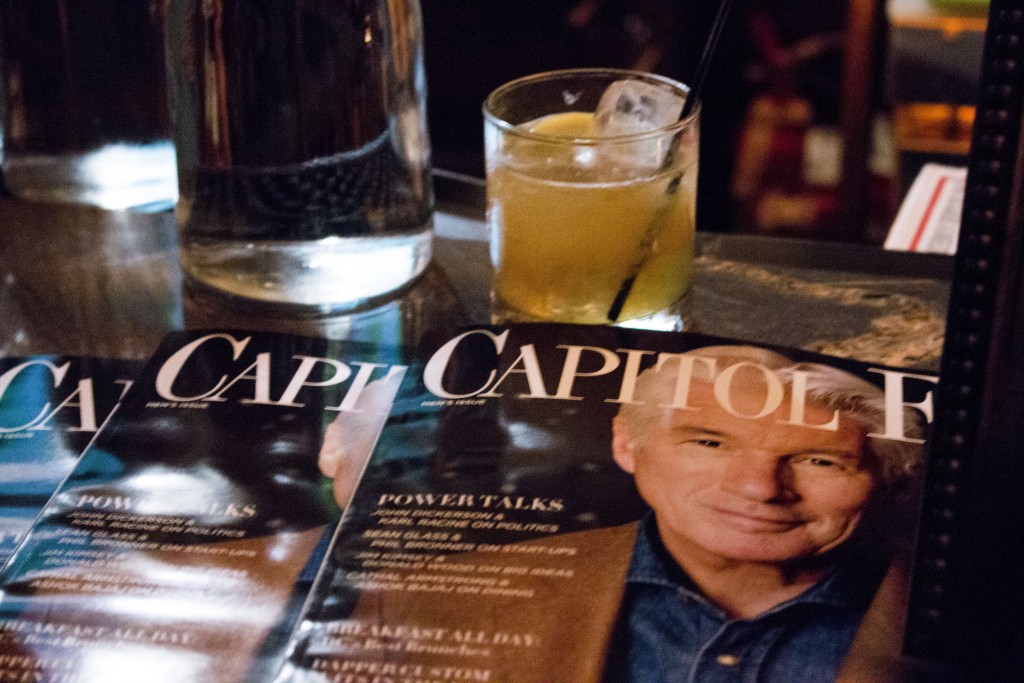 Freddy Rodriguez of Celadon Hair and Salon (not to be confused with Freddy Rodriguez of HBO's Six Feet Under) gave us some insight into the celebrity hair business.  "I was invited here because I did the hair for the Publisher of Capitol File."  That would be Suzy Draddy Jacobs. "I love Richard Gere," Rodriguez told Hollywood on the Potomac.  "I think he's fantastic. I wish I had his hair.  It's better to go gray than thin for men.  Men look great with gray hair."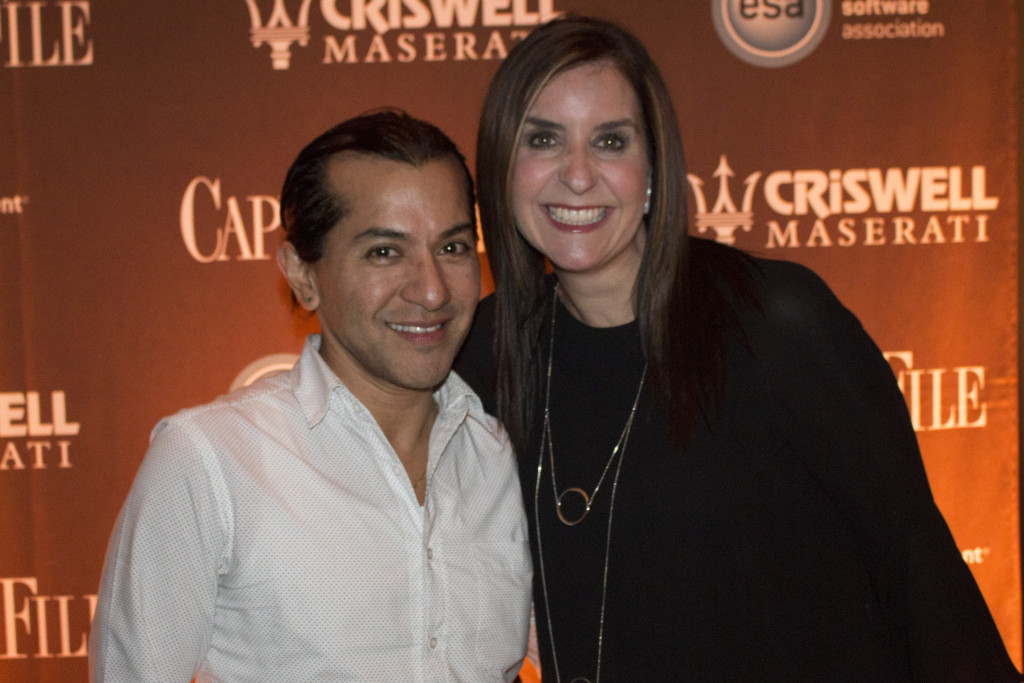 Freddy Rodriguez and Suzy Draddy Jacobs
According to some psychologists "the color silver is related to the moon and the ebb and flow of the tides – it is fluid, emotional, sensitive and mysterious. It is soothing, calming and purifying. From a color psychology viewpoint, it signals a time of reflection and a change of direction as it illuminates the way forward. It helps with the cleansing and releasing of mental, physical and emotional issues as it opens new doors and lights the way to the future.With its reflective and sensitive qualities, silver inspires intuition, clairvoyance and mental telepathy. It reflects back any energy given out, whether it is positive or negative." 
Sounds about right.  Gere, who Hollywood on the Potomac interviewed at Warner LeRoy's flamboyant and garish restaurant on the waterfront of Georgetown Harbour some years ago with the Dalai Lama, is no stranger to the quest for a peaceful existence and destination.  Rather than give away the store, pick up a copy of this month's issue.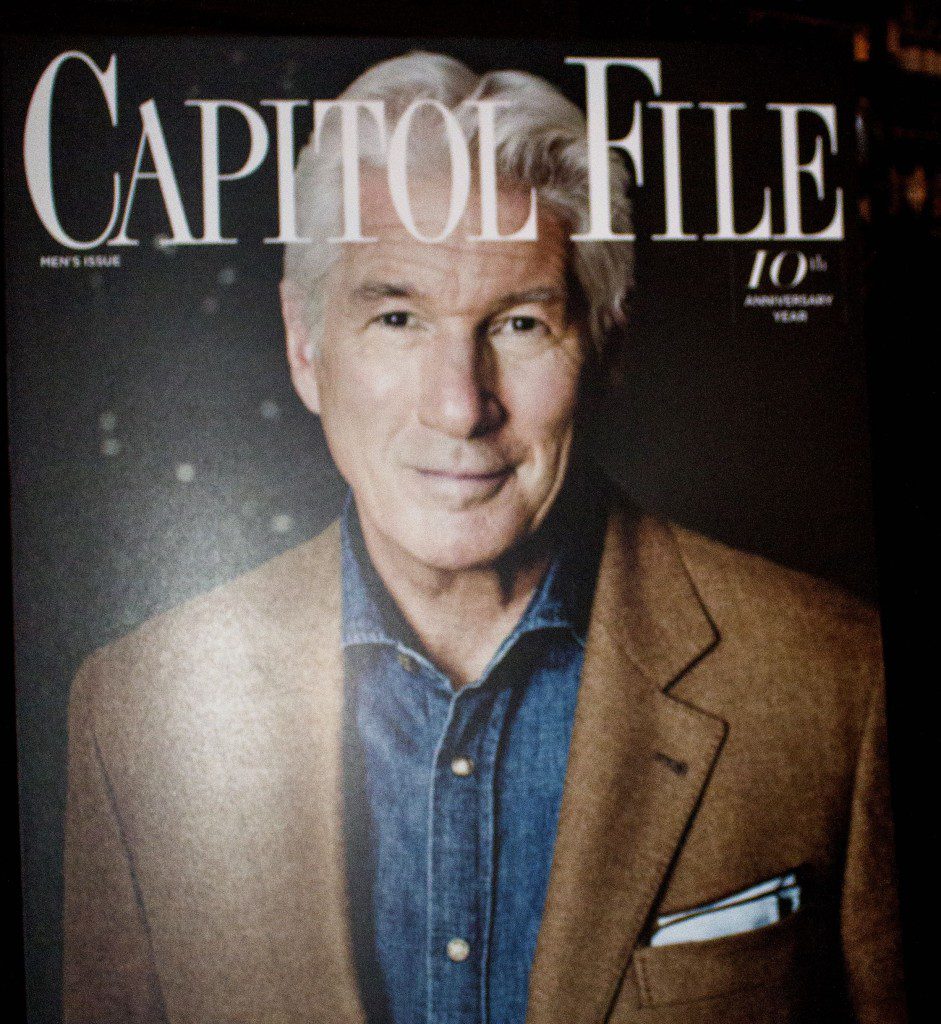 Guests enjoyed an array of evening cocktails between sliders and crab cakes.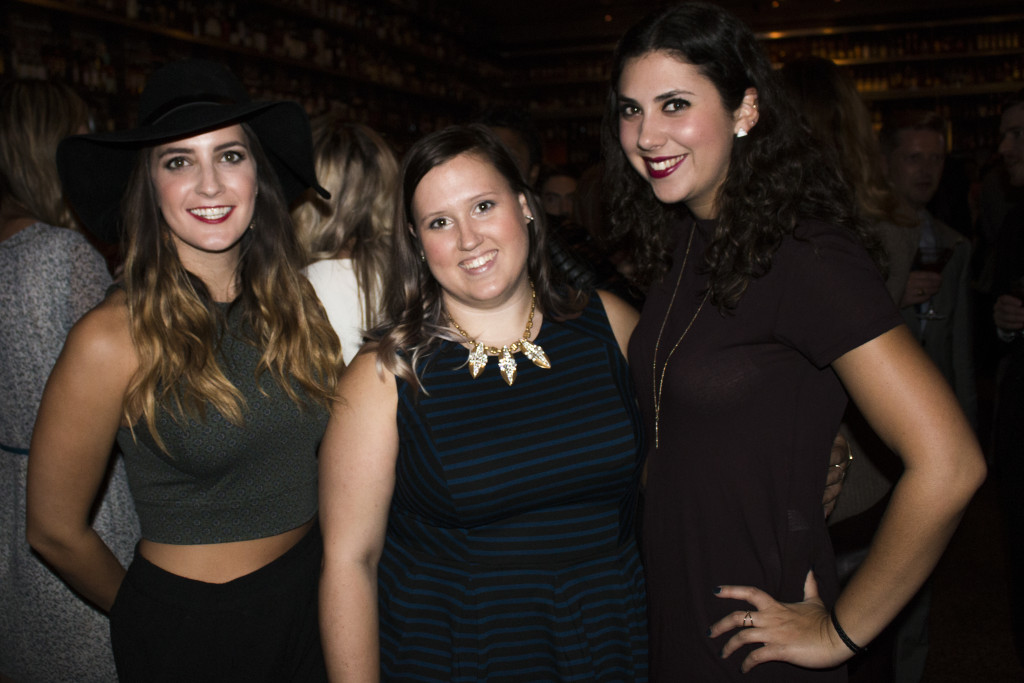 Cap File's Laura Mullen flanked by TAA PR's Isobel Kuchinsky and Mia DeSimon