La Vie en Rose….
Photo credit: Jack Hartzman Photography

"I've been on the board for quite some time now," Party Planner to the Stars David Tutera told Hollywood on the Potomac before boarding a plane from LA to DC for the 22nd Prevent Cancer Foundation's Gala. "I've been part of this foundation for sixteen years and on the board for about ten. I started with them in DC but really got involved not only because it was an event that they asked me to do, but also I personally got involved because I have, as we all have, had many people in our families stricken by cancer and have lost friends and family."
"Carolyn Aldigé, President and Founder, really speaks to the preventative side of cancer and not necessarily raising money for meds. She's also working on grants across the country and across the world on preventative causes, so it's really why I got so involved."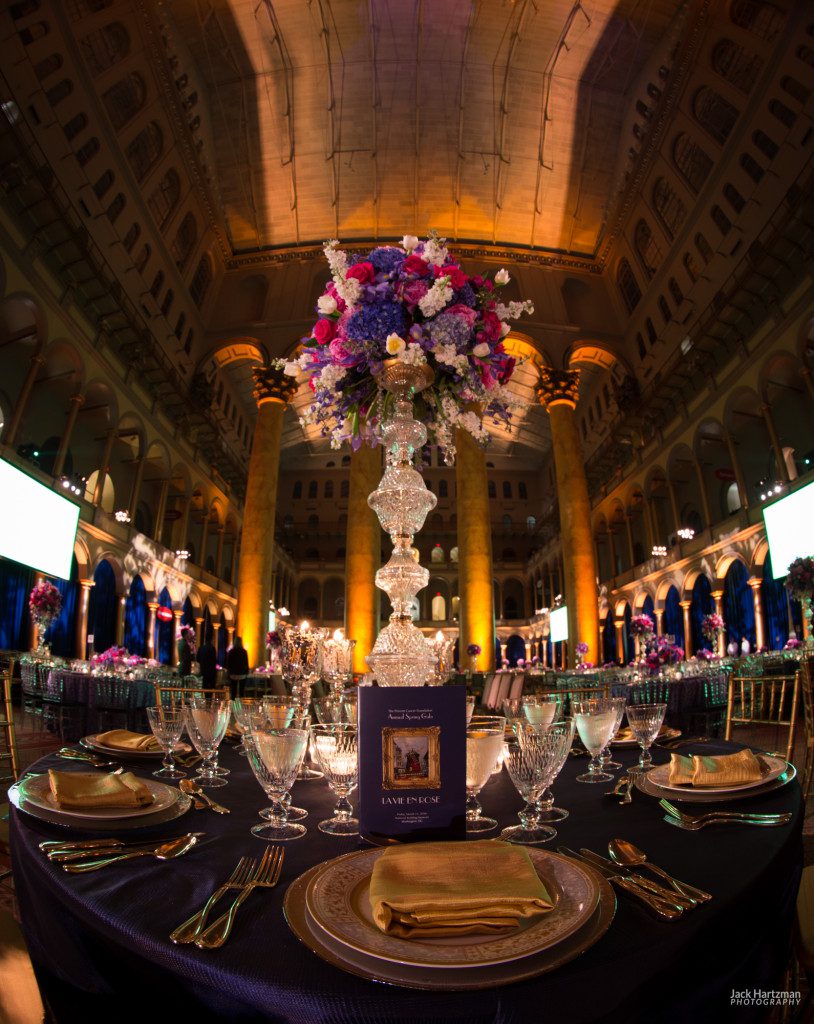 "My team is already there. Because I live in Los Angeles, I have my team from New York coming in. They came in yesterday. We've been working on the project for several months with the Ambassador of France, and it's going to be beautiful. They select their specific ambassadors each year from about a million choices. I'll arrive probably around 2:00," he explained.  "I've already been seeing pictures from my team, and it's been looking beautiful."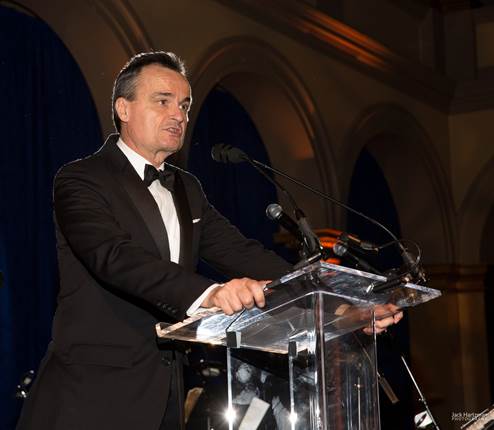 Honorary Patron: His Excellency, the Ambassador of France, Gérard Araud
Tutera is on BizBash's Washington's top 100 events and number 6 in the benefits category. We asked him what is it that he does that's so spectacular and different from somebody else.
"I think I focus on finding ways to create spectacular events without spending an enormous amount of money. What's incredibly key is that the events look beautiful, but the patrons know that money is not being spent in the wrong places," he explained.  "and it's going to obviously the right cause and the right foundation. What I do is I also find vendors that support the foundations that I work with, to provide better pricing or donations for their services. That's one of the things I really do concentrate on. Then on top of it, people know my name and it draws the attention of getting in more people wanting to attend the event, which is important."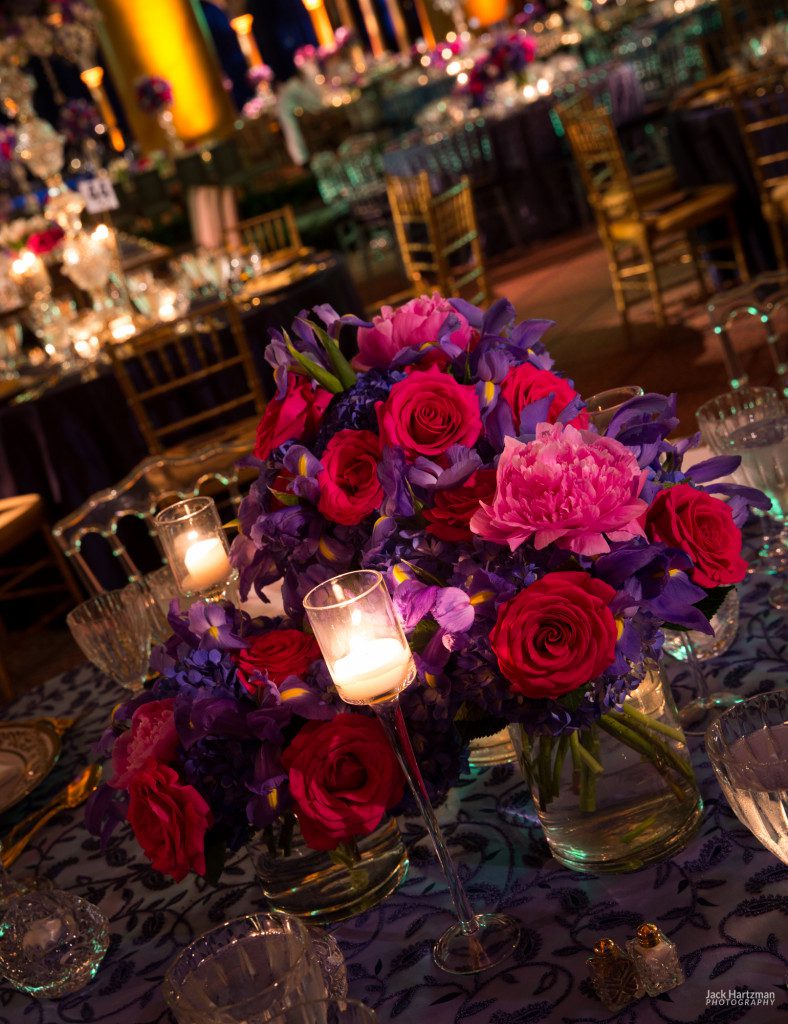 "Tonight is obviously France. It's Paris, specifically. It's springtime at the turn of the century. You're going to have a lot of gold and yellow, so it's the stars and the lights of Paris. Primarily shades of blue in the fabric that goes around the National Building Museum, which the blue choice was because of the midnight blue sky of Paris. Then the tables, there's a hundred tables, a collection of round and long. The tables will be dressed in beautiful linens, which have a soft amber sparkle on them, lots of candles. The flowers are all spring flowers, from peony to anemones to tulips in abundance, so peony, anemones, roses; flowers that really significantly represents spring in Paris."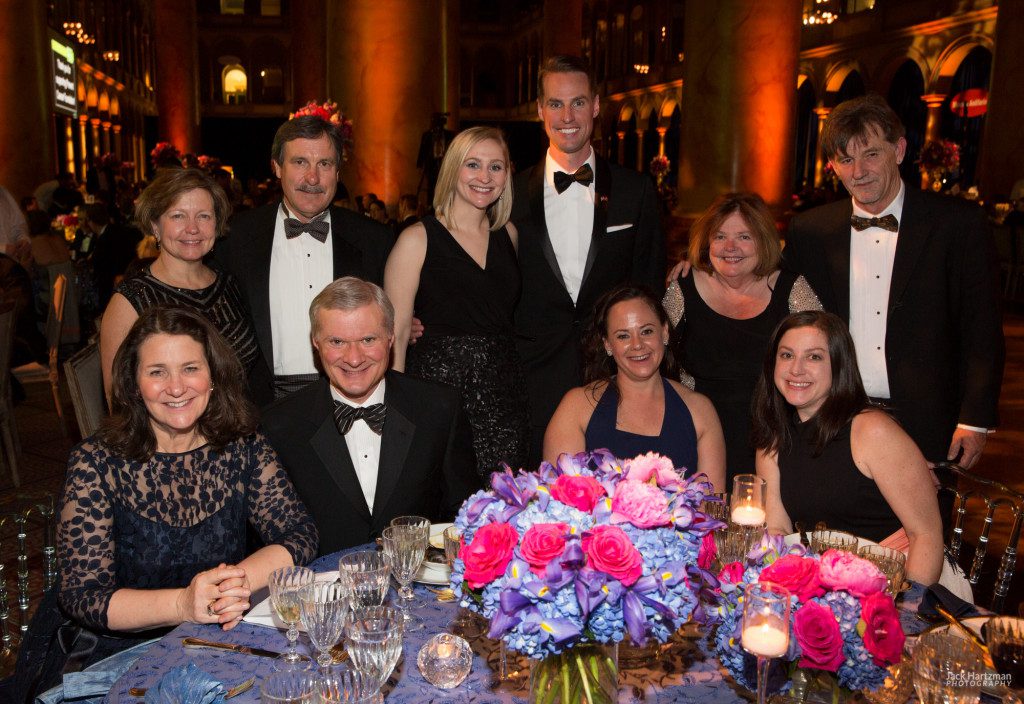 The evening featured the 2016 Cancer Champion awards, presented to Chairman Fred Upton and Representative Diana DeGette. The late Congressman Mike Oxley, who passed away from lung cancer earlier this year, was honored during the Lighting the Way ceremony.
"The public service announcement was done in a flower shop because my background is floral when I first started many years ago. I wanted to just really show the importance of celebrating life, and the importance of preventative measures to bringing awareness to all those that are touched or not touched by cancer. There's mostly informative information in the PSA, but showing the importance of life."
Tutera's filming of a Prevent Cancer PSA was featured in an episode of David Tutera's CELEBrations on WE TV last year.