Crown Royalty….
by guest contributor Linda Roth
Photo credit: Rey Lopez

Royalty was in the room — U.S. Cherry Blossom Queen Noelle Verheist, Japanese Cherry Blossom Queen Aiko Musada, and 5 cherry blossom princesses from DC, Maryland, Virginia, Pennsylvania and Delaware.  Geisha dancers entertained with a performance by 2 adorable junior cherry blossom princesses.
The occasion was the unveiling of Oliver T. Carr's newly commissioned art for The Willard InterContinental Hotel, Cherry Blossom Viewing Time by Maine artist John Gables. Because it's cherry blossom season, it was not your grandfather's art reception. There was music & dancing & a priceless crown.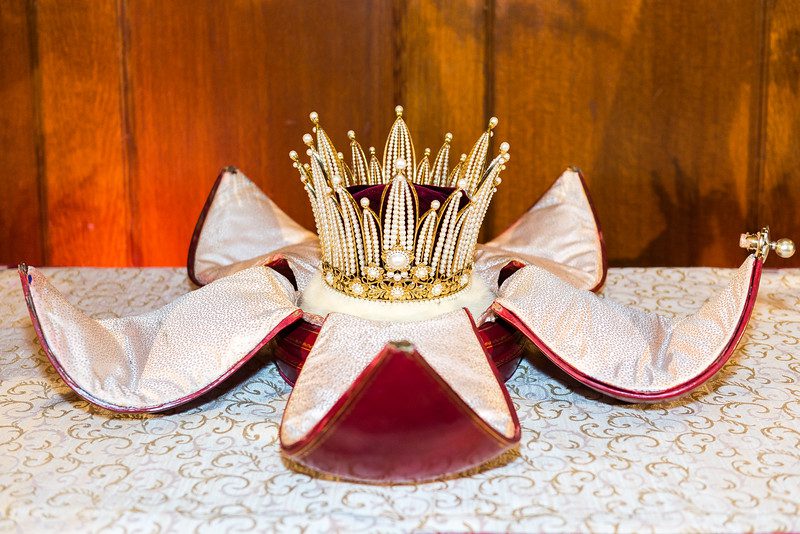 The Mikimoto Crown
For the first time ever, the Mikimoto Pearl Crown was on public display in the lobby of the Willard for 2 hours preceding its personal appearance at the Carr reception. The crown is accompanied by two armed guards, as its estimated value is $4 million. It was created with over two pounds of gold and has 1,585 pearls that were personally selected by Mr. Yositaka Mikimoto. It was gifted to the U.S. by Mikimoto Japan in 1957, so perhaps there will be a big 60th anniversary celebration in 2017.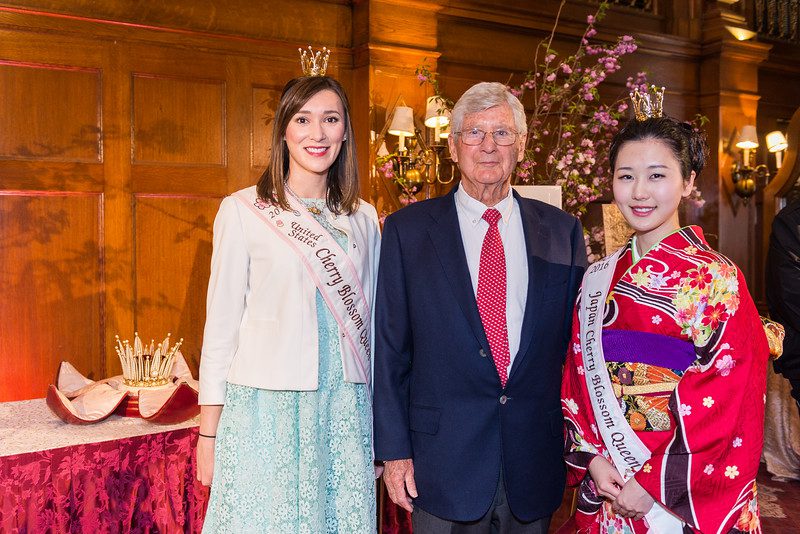 Noelle Verhelst, Oliver Carr, Aiko Masuda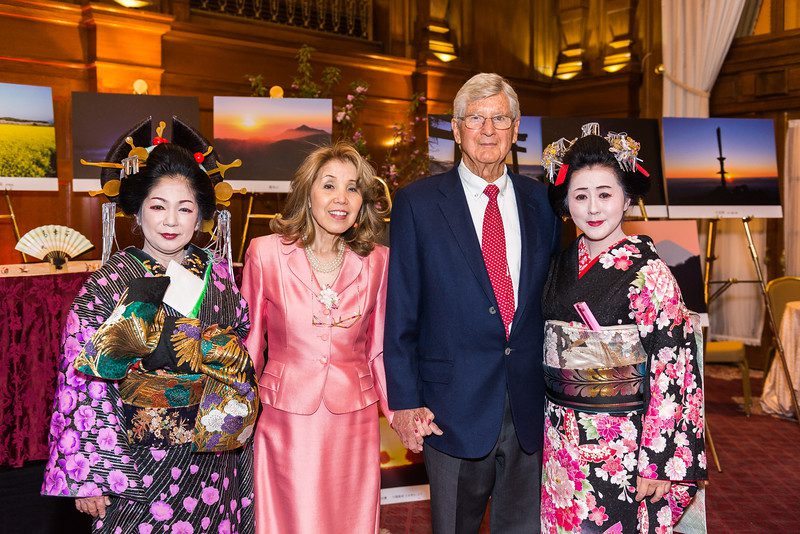 Oliver Carr, Akiko Keene, Geisha Dancers
"The Willard is honored to extend its historic reach into Japan's celebration of the gift of trees: From hosting the first Japanese delegation to the US to this new art celebrating, the joy of cherry blossom viewing to this historic Mikimoto Pearl Crown." Oliver T Carr
The White House Historical Association Cherry Blossom China was displayed, but not used to serve the sushi and Japanese hors d'oeuvres and sake.