Italia…..
by guest contributor Sherry Moeller
Photo credit: Joy Asico
Boffi Georgetown, along with B&B Italia and Maxalto, celebrated the latest remodel of their Georgetown showroom located at 3320 M Street, Washington, DC.  From Boffi's new metallic finishes to the latest wardrobe organizers and artisan and mosaic tiles—some made of recycled computer screens, the renovated space enhances the established lifestyle concept showroom providing architects, interior designers and homeowners a one-stop shop for all design-home needs.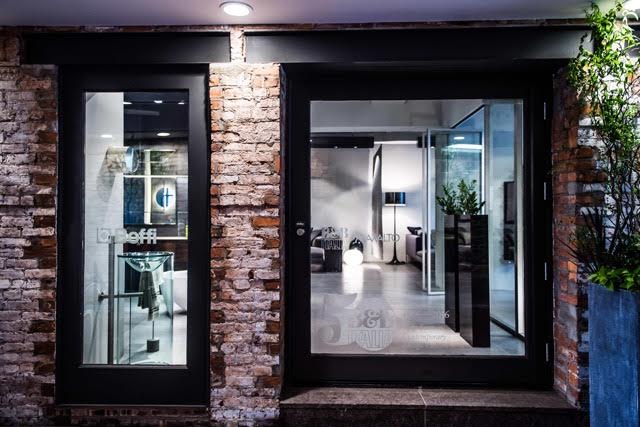 "Boffi's showroom remodel accents the unique features, finishes and details of the Boffi kitchen, bath and wardrobe lines," Julia Walter, Boffi Georgetown Showroom Manager told Hollywood on the Potomac.  "These latest updates truly transform the showroom into an experience of high-end design."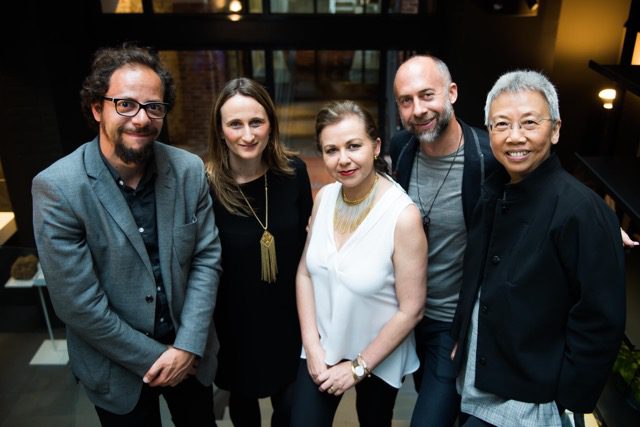 Alberto DeMarco-Boffi Senior Designer, Julia Walter, Sabrina Younossi-B&B Italia Design Consultant, Brian Fell and Lilian Leong
Clients and friends of Boffi and B&B Italia enjoyed cocktails and hors d'oeuvres by Cafe Milano, while viewing the newest Boffi and B&B Italia offerings in the two-story Cady's Alley space. Guests were greeted by Lilian Leong, Boffi President-USA as well as Julia Walter, Boffi Georgetown Showroom Manager, and Brian Fell, B&B Italia Showroom Manager and included Angela Tangianu and Michele Giacalone of the Italian Cultural Institute, local artist Dagmara Weinberg, and Skip and Debbie Singleton, Principals of DC Living Real Estate and founders of the DC Design House.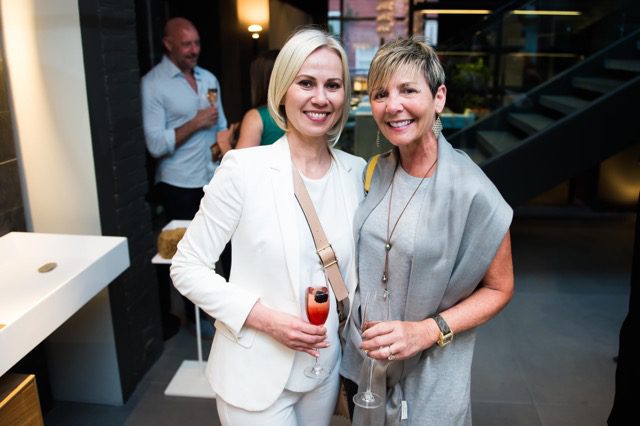 Dagmara Weinberg and Debbie Singleton
"Tonight's event allowed B&B Italia to carry on the celebration of its 50th anniversary," said Brian Fell, "as well as commemorate more than three years in Washington, DC." B&B Italia marks its 50th anniversary worldwide by continuing to challenge innovation while projecting its history and identifying the future.
Save
Save
Save
Save
Save
Save
Save
Save