Timeless!
Photo credit: Brendan Kownacki
"Explore history, make it fun, make it digestible for people and get people more ignited by our American history," summed up Abigail Spencer about the driving mission of her show "Timeless" on NBC.
A lot of people think that a time machine would be a magical second chance to correct your mistakes, but NBC's series "Timeless" addresses the paradox that going back to revisit history can be a blessing and a curse. Even though the show is science fiction, the historical facts are the real deal. The show follows a trio who are locked in a battle of wits with a mysterious organization known as Rittenhouse who invented time travel to go back through time to build a shadow control throughout the US. While battling Rittenhouse, the trio made of Spencer ("Lucy"), Matt Lanter ("Wyatt") and Malcolm Barrett ("Rufus") come face-to-face with some of the biggest names in US History like Charles Lindbergh, Al Capone, George Washington and more, and have to do their best not to upset the history they know to be true.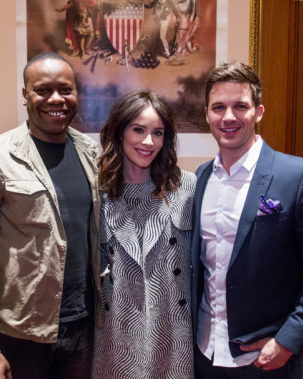 Malcolm Barrett Abigail Spencer Matt Lanter

The cast members were on hand in DC along with showrunners Shawn Ryan and Eric Kripke at the National Museum of American History as part of the History Film Forum, trying to highlight the way our American legacy has been portrayed in pop culture. "Timeless" spent 16 episodes in its first season diving directly into some of the most famous moments of our US history, so it was a perfect match to bring one such episode the the museum, specifically one addressing the assassination of Abraham Lincoln. What better story to revisit given that the museum is mere blocks from Ford's Theater.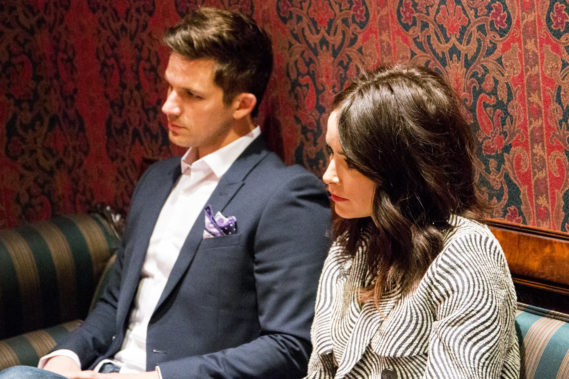 Matt Lanter and Abigail Spencer
The characters act as more than tourists in the show though, often embroiling themselves in the historical action as they investigate the Rittenhouse conspiracy, but this has offered a chance to analyze the good, the bad, and the ugly about our founding, especially when it comes to the treatment of women and minorities throughout history. Malcolm Barrett's character Rufus points out in an early episode that there are not many times they can travel to where he will be well received as a young African American man. Barrett called it excited to explore the areas of our past that we might be "afraid to talk about or afraid to say out loud…what it's like to be 'other' throughout history." These stories on the show included African American women who helped with the Apollo space program (as highlighted in the film "Hidden Figures") or the story of Bass Reeves, who some credit as being an inspiration for The Lone Ranger, even though he was one of the first black deputy U.S. marshals in the west, which is not how the character turned out.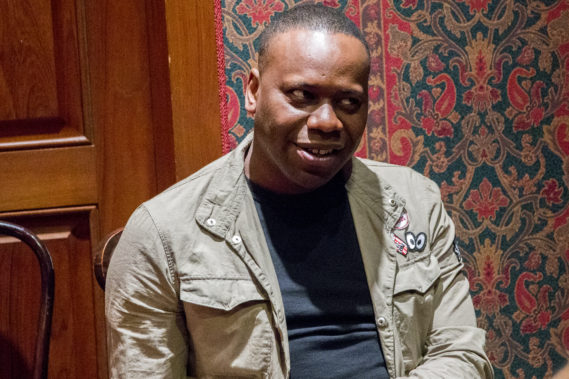 Malcolm Barrett
"You want to be true and fair [to historical figures]" said Shawn Ryan, who is one of the showrunners on "Timeless." He described that with all of history as options for where to take the story, that he felt an obligation to show interesting untold stories, but also hit some dead ends when he knew he couldn't break the mold too much with true facts and poetic license. He cited the story of Lone Ranger Bass Reeves as a good example of a moment glossed over by the general public and in history classed.
Producing partner Eric Kripke added that they felt extremely motivated to zig when many producers were going to zag, because rather than thinking about what is on the air, he wanted to create something that isn't there yet. "Not since Quantum Leap, in any real way, had anyone done that fun, swashbuckling time travel show." The pair said that as they await a greenlight for a second season, they want to find interesting and formative stories for the US that didn't take place in the 1930s…a decade they have accidentally fixated on. Kripke looked back at the first 16 episodes and realized, "The Hindenburg, that's the 30s. Bonnie and Clyde, that's the 30s. Capone…it's all the 30s. The 30s was the most interesting decade in American history it turns out."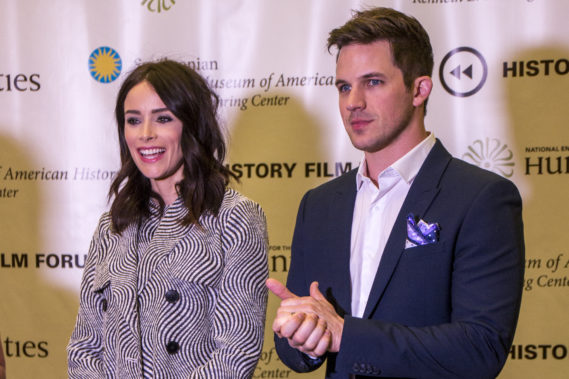 Abigail Spencer and Matt Lanter
Hopefully one stroll around the American History Museum's galleries will turn up enough material for many more seasons.
Take a look at the cast describing how they mash up their knowledge of history with their characters:
Save
Save
Save
Save
Save