Night of Vision…
by guest contributor Nick Farano
Photo credit: Neshan Naltchayan
The Prevention of Blindness Society of Metropolitan Washington (POB) held its Night of Vision gala at the Four Seasons in Georgetown. The theme of the event was "Oh Say Can You See?" and featured more than 200+ silent auction items, a live auction, and music by Speakers of the House.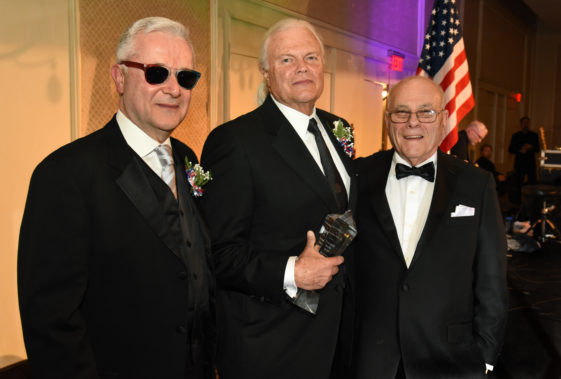 Professional Award honoree Dr. William L. Rich III (center), POB Board member Dr. Mohamad Jaafar (L) and Dr. A. Raymond Pilkerton (R).
©Photo by Neshan H. Naltchayan
POB presented the Professional Service Award to Dr. William L. Rich III of the American Academy of Ophthalmology and Northern Virginia Ophthalmology Associates for his for his outstanding work in the field of vision care. POB also presented the Community Service Award to Pete Piringer, of Montgomery County, Md. Fire and Rescue Service, for his tireless commitment to the mission of the organization.
Pete Piringer, POB Community Service Award honoree (center) and the Montgomery County Local 1664 Professional Fire Fighters Honor Guard Team
©Photo by Neshan H. Naltchayan
"The Night of Vision gala is our opportunity to shine the spotlight on individuals who have set a high standard of leadership and commitment to the issues surrounding vision loss and blindness," said Michele Hartlove, POB executive director. "We are so very grateful for Dr. Rich's contributions to the ophthalmology community and Mr. Piringer's commitment to our organization's work."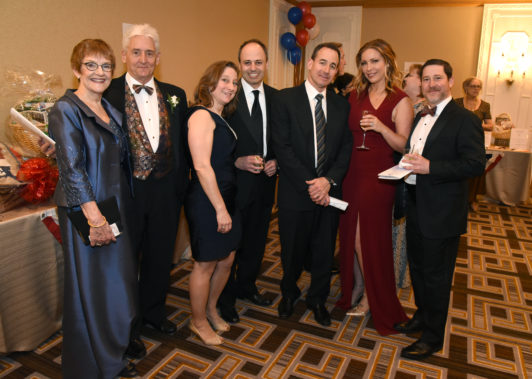 Doctors of Ophthalmology at the Night of Vision.
©Photo by Neshan H. Naltchayan
The Prevention of Blindness Society of Metropolitan Washington serves the District of Columbia, Montgomery and Prince George's counties of Maryland, and Northern Virginia. POB screens more than 8,000 children annually for vision loss and strabismus, and thousands of adults for glaucoma. The organization provides thousands of low-income and homeless community members with eyeglasses each year, and helps those with low vision retain their independence through personalized rehabilitation programs at its Low Vision Learning Center. Its Aging Eye Network, Macular Degeneration Network and Stargardt's Network provide public programs and support groups to the community.
Save
Save
Save