#nerdprom British Romp!
Photo credit: Getty Images for Capitol File Magazine

"My name is Matthew Modine. Well, I'm considering changing my name to Abraham Lincoln. It's a name that's very popular in Washington, DC. I think it'll work. It's like a way of rebooting your career." Modine was in town over the weekend looking forward to "the big environmental march and Samantha Bee's Not the Correspondents Dinner that should be fun." He hasn't been to a correspondents' dinner since Bill O'Reilly invited him to be his guest some years ago "which was an interesting evening being on the other side of the isle and to sit with Newt Gingrich and Glenn Beck at O'Reilly's table. It was a 'like what' kind of moment, but I had a good time and it was interesting to meet those gentlemen in an environment that is away from their professional careers."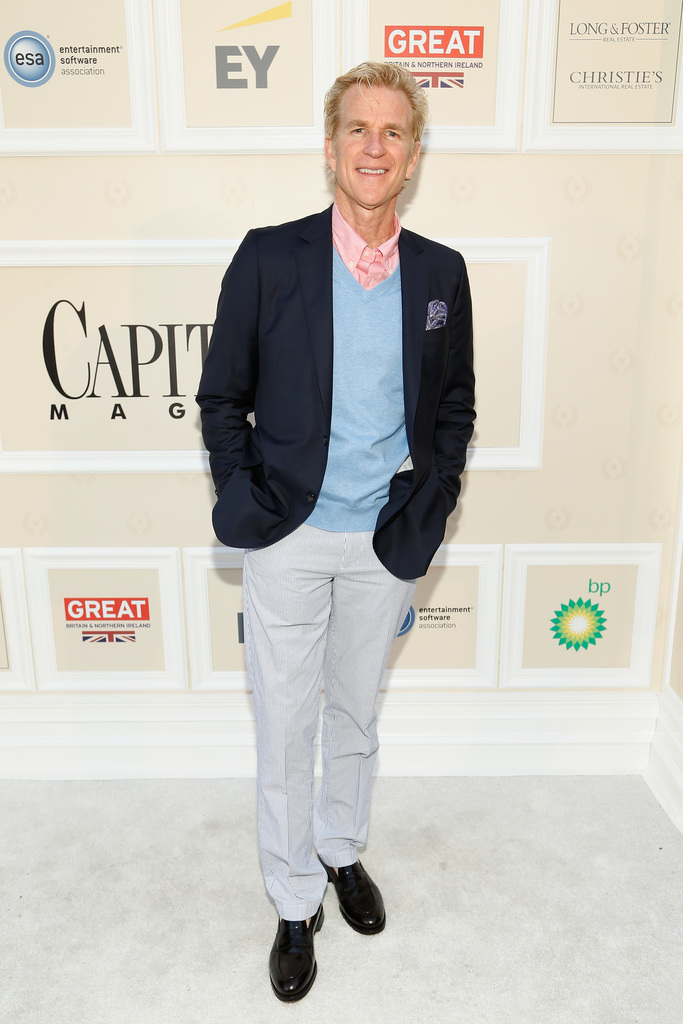 Matthew Modine (Photo by Paul Morigi/Getty Images for Capitol File Magazine)

Capitol File magazine, along with Publisher Meredith Merrill, celebrated with British Ambassador Sir Kim Darroch and Lady Vanessa Darroch at Capitol File magazine's annual White House Correspondents' Association Dinner Cocktail Reception at the British Ambassador's Residence. Despite recent shake ups at the magazine, the event was elegant and pulled off seamlessly.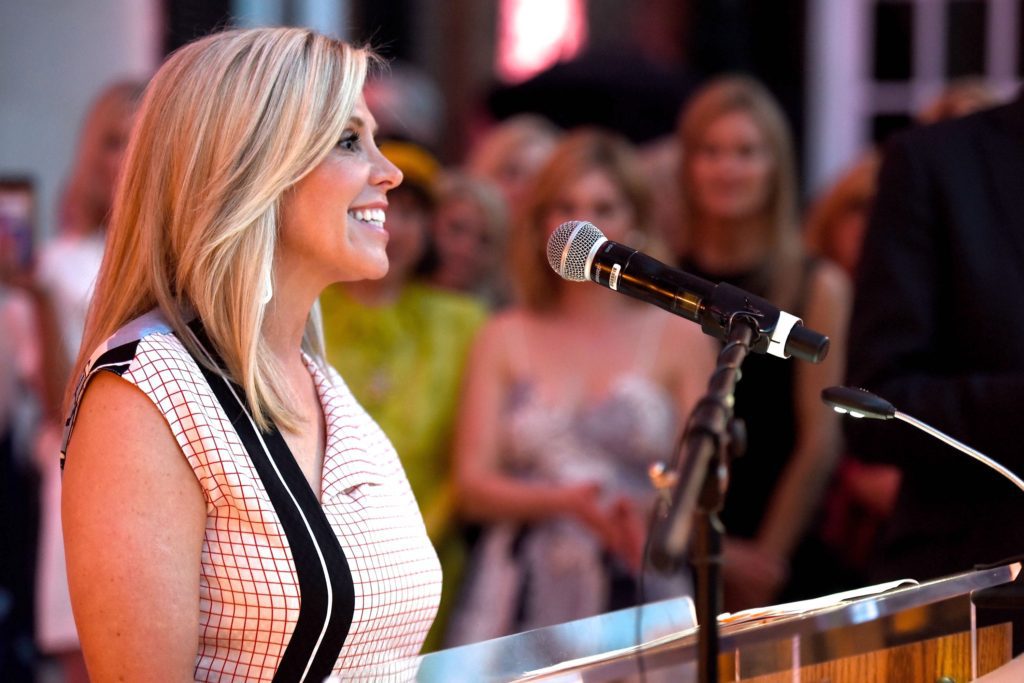 Capitol File Publisher Meredith Merrill (Photo by Riccardo Savi/Getty Images for Capitol File Magazine)
"This is one of the most important weekends in Washington, for sure," said Merrill.  "What our journalists and what our press do for our country is something that we really need to celebrate and appreciate, and I think this year of all years it's coming back to them. I'm glad they're going to be getting some of the spotlight so it's a good thing."
"The White House Correspondents' Dinner is a global event nowadays," said Ambassador Darroch, "and I remember before I came here every year the British media would cover the best jokes that the President made and the professional comedians made at that dinner so it's a big, big thing. We know about it in the UK.  It matters to us so to come here and discover that there is an annual pre-party with this wonderful magazine Capital File. It is the finest party we do every year and this year the weather gods smiled on us because look at how beautiful it is. It's fantastic. You never know quite what to expect. You know it'll be funny. You know there will be a surprise or two there. You know there will be lots and lots of Washington's finest and brightest there, and that it will be not just to our evening, which is the main event obviously, but the post parties, and the brunches on Sunday. It's just a great weekend. It's fantastic."
Ambassador Kim Darroch (Photo by Riccardo Savi/Getty Images for Capitol File Magazine)
"As a few of you know," Ambassador Darroch added,  "I've been here about 16 months just enough time in post to trigger a Brexit Vote, the resignation of my Prime Minister, and a couple of weeks ago a new general election in the UK. How is that for disruption? I've also been here along enough to attend one White House Correspondents' Dinner already and it really is a wonderful event. That 90 minutes that it takes you in line to get down the escalator and then moving through security, what a networking opportunity that is. It's such a privilege to have those glimpses of those Hollywood stars as they are taken past you to the front of the line, and then you actually get in the room and it's a small and intimate gathering of you and a thousand, actually several thousand of your closest friends."
Global dignitaries, media powerhouses, celebrities and elected officials joined Capitol File including CNN's Michelle Kosinski, Ana Cabrera and Jeff Zeleny, Washington Redskin's Tanya Snyder and Kiersten Allen, Congressman Brendan Boyle, Representatives Debbie Dingell, David Cicilline and John Delaney, musician Max Weinberg, Eun Yang, Angie Goff, Lesli Foster, Capricia Marshall, Jim and Autumn VandeHei and more. The event was graciously supported by BP America, Entertainment Software Association (ESA), and Long & Foster | Christie's International Real Estate.
(Photo by Riccardo Savi/Getty Images for Capitol File Magazine)
Inside the event guests sipped cocktails by Diageo and The Federalist Wines by Terlato Wines – all paired with British fare by Design Cuisine including Fish and chips and Shepard's Pie complimented by Yorkshire Pudding Stations, Sticky Toffee Pudding Spoons, and English Fruit Trifle Cordials. Notables also enjoyed video games sponsored by the ESA including the virtual reality game Job Simulator on PlayStation VR, Mario Cart 8 Deluxe on the Nintendo Switch and FIFA 17 on the Xbox One. Syzygy Events exquisitely designed the décor adorning the picturesque residence with florals by MultiFlor.
   (Photos by Riccardo Savi/Getty Images for Capitol File Magazine)

NBC's Angie Goff : "I think it's a great example of why we do in highlighting some of the best work that's out there. I am attending the dinner and it will actually be my first time so I have no idea what to expect since I've never been there before, which I think is great because I have no expectations. How can you be disappointed? I think it's every president to his own. If he wants to be there, he should come and if he doesn't, that's up to him. I think that it comes down to the core reason why journalists are gathering and that is to honor journalists that cover the White House and that do compelling stories that make a difference. "
Angie Goff  (Photo by Paul Morigi/Getty Images for Capitol File Magazine)
Save
Save
Save
Save
Save
Save
Save
Save
Save
Save
Save
Save
Save
Save
Save
Save
Save