#RightToBearArts!
HollywoodOn Productions: Janet Donovan & Brendan Kownacki
Photo credit: Brendan Kownacki
"This is NOT a partisan issue," Wendi McLendon-Covey told Hollywood on the Potomac emphatically at The Creative Coalition's Gala during the White House Correspondent's Association week at Flavio Restaurant & Bar in Georgetown, DC.  "Everybody benefits from the arts."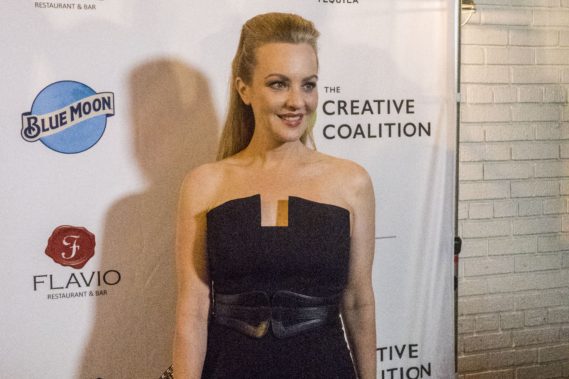 Wendi McLendon-Covey
Earlier in the day, TCC showed up on the Hill to advocate for the arts. "He (President Trump) threatened to cut the funding for the National Endowment of the Arts," Alyssa Milano told us. "Everyone seems to think that the National Endowment of the Arts isn't going anywhere, so it was a really good day for us."
Alyssa Milano
That was reinforced by Renee Cafaro who accompanied the group to the Hill: "It was an honor to once again join TCC delegation for Arts Day on the Hill to inform Congress about the true impact of the NEA and arts education. Arts are not a superfluous part of our society, but rather an integral part of sculpting it. For every $1 invested in the arts – for both rural and urban districts – the return is 9 fold.  Arts and music quite literally gave me a voice and the confidence to become the person that I am and it can help heal those dealing with trauma and depression like the brave service men and women we met in Walter Reed's USO Resiliency program on Friday. Thanks to the hard work of Tim Daly, Robin Bronk and the incredibly passionate advocates of TCC we were able to get bipartisan support for a $2 million increase in the FY17 budget. We look forward to keeping up the momentum until the President and Congress can agree on our right to bear arts in America."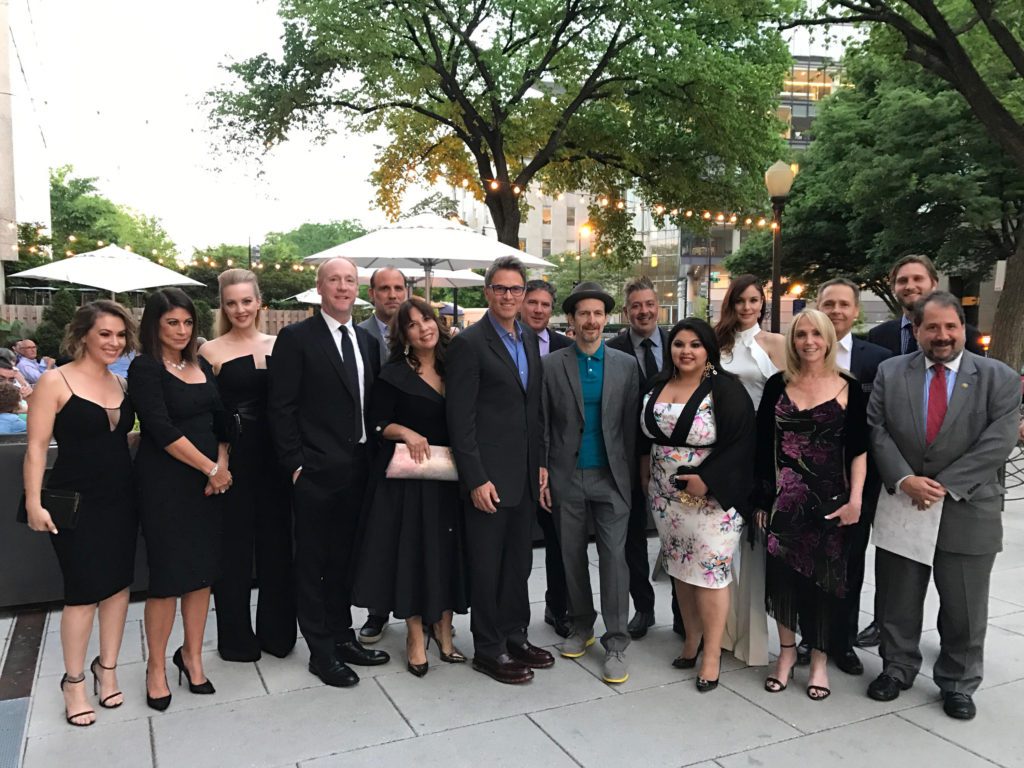 Renee Cafaro (front third from right)  Photo credit: Courtesy of TCC

TCC CEO Robin Bronk took the budget a 'step' further….no pun intended: "It's $148 million, which is .0003 of 1%. It's like a pair of shoes would be to a budget. It's ridiculous, and that's why we're up here. We spent so much time today talking to Democrats, Republicans, the White House, and they were writing, they were writing things down. I want to think that we were helpful in saving that 0.0003."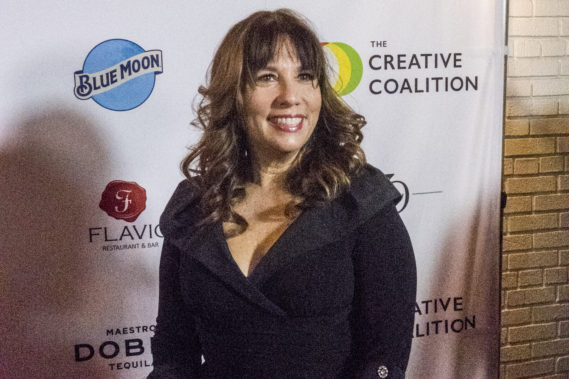 Robin Bronk
Denis O'Hare (think American Horror Story) went to both the halls of Congress and the White House for the first time: "Being in the White House was kind of crazy. It was surreal. I've watched The West Wing. I've watched House of Cards, so I knew what to expect. But I have to tell you that I was like, 'My god, looks like The House of Cards. Where's Kevin Spacey?'  It was kind of crazy. – Where's C.J.? Where's Martin Sheen? It was interesting. We weren't actually in the West Wing; we were in sort of the staff side. It was very quiet which I was surprised at. Not many people were working, and I was a little shocked at that. I'm like, 'Where is my taxpayer money going?' No one is here. Nobody's working. Where is the Government? Do you know what I mean?"  We do.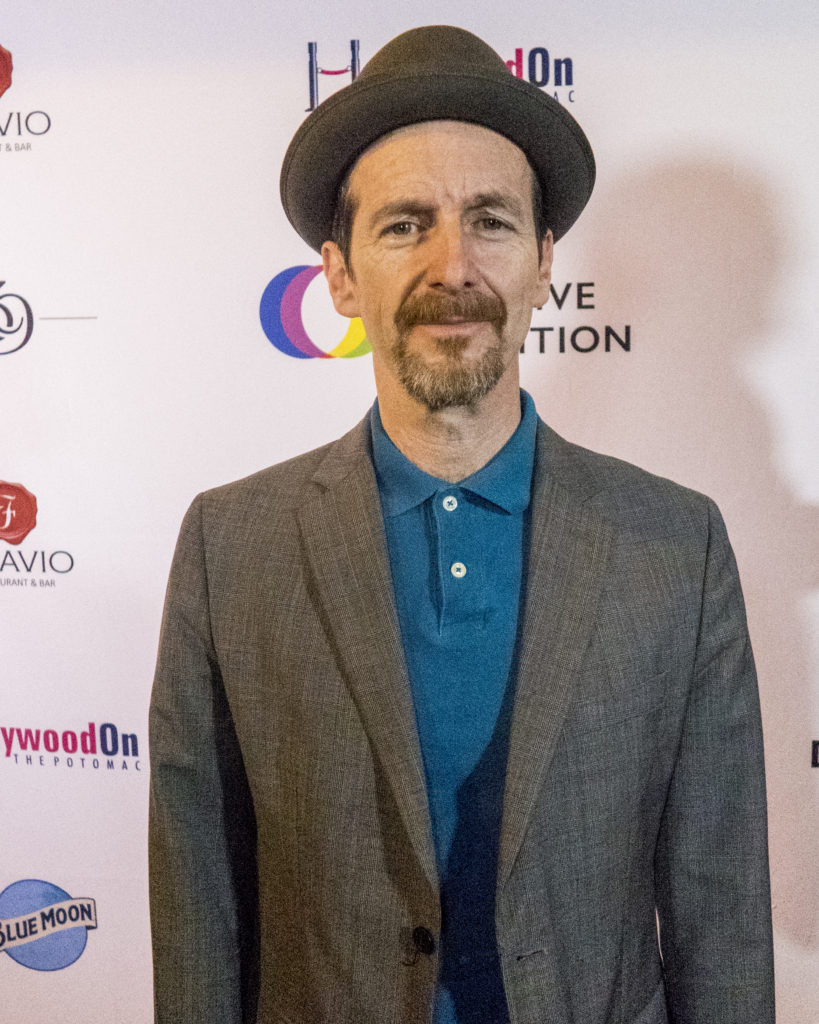 Denis O'Hare
We were curious about how political shows adapt to new administrations, if they do at all: "I think in the middle of the year right after the election, they took a week off and tried to figure out if anything had changed for our show because it is pure fiction and the most recent president we referenced is Ronald Reagan. They may have tweaked a couple lines because stuff in the script may have already happened in the real world, so it wasn't crazy enough anymore. In general, nothing changed." Matt Walsh, VEEP.  "I don't think it's good or bad. Listen, policy affects people and we're making shows about people. I mean I think Orange is committed to bucking everything that's put in front of them. I think Jenji Kohan is very passionate about, I think she's passionate about human beings and telling stories about human beings, regardless of politics. Although she has no problem stepping in it." Nick Sandow, Orange is the New Black.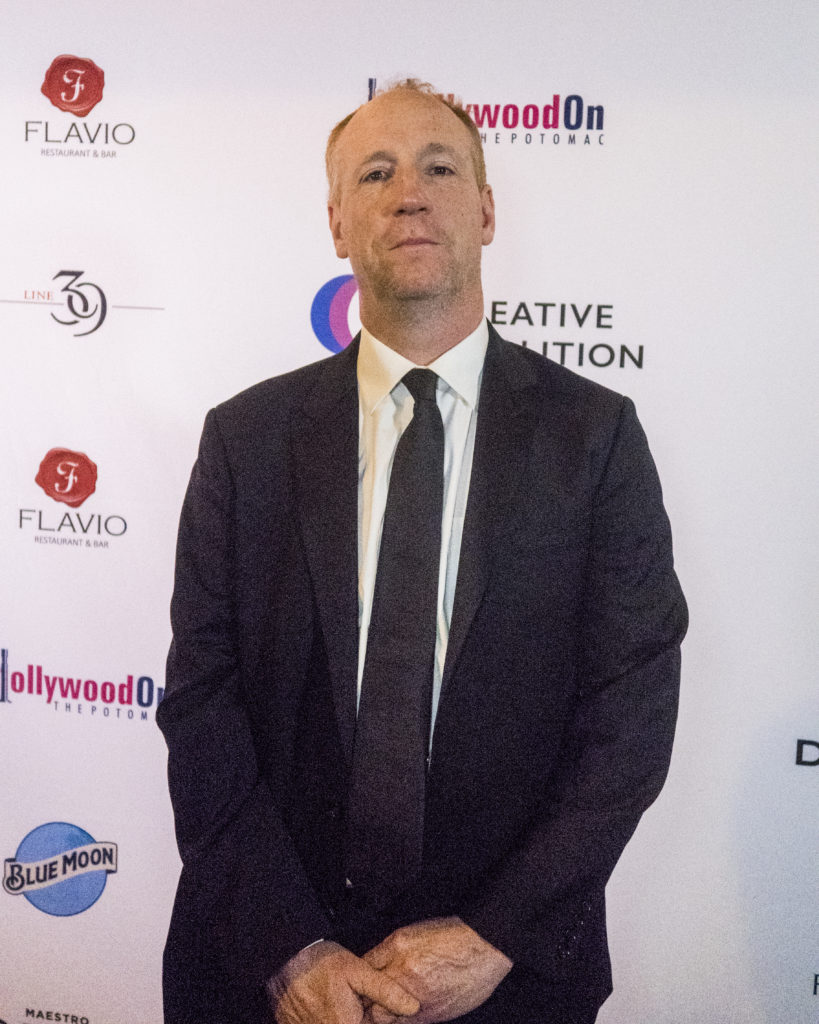 Matt Walsh
Guests enjoyed a hearty Italian dinner at Flavio while on lookers flashed away. Lots of arts supporters: "TCC is the premier arts advocacy group in the nation. Their presence on Capitol Hill has highlighted the value of investing in the arts. Our economy and our communities thrive when people young and old have access to arts programs. I'm happy to see the most recent compromise budget includes needed funding for the arts." T.H. Capri Cafaro.
Also attending: Sarah Wayne Callies (Prison Break), Chad Lowe (Pretty Little Liar), Aaron Staton (Mad Men), MSNBC's Greta Van Susteren and John Coales, Samantha Sault and Matt Lauer (no, not that one), Huffington Post Editorial Director Howard Fineman and wife Amy Nathan, DC's Shadow Senators Paul Strauss and Mike Brown, Representatives Debbie Dingell, David Cicilline and Susan Bonamici.  "Fame's" Lori Singer opened the evening with a Bach cello solo.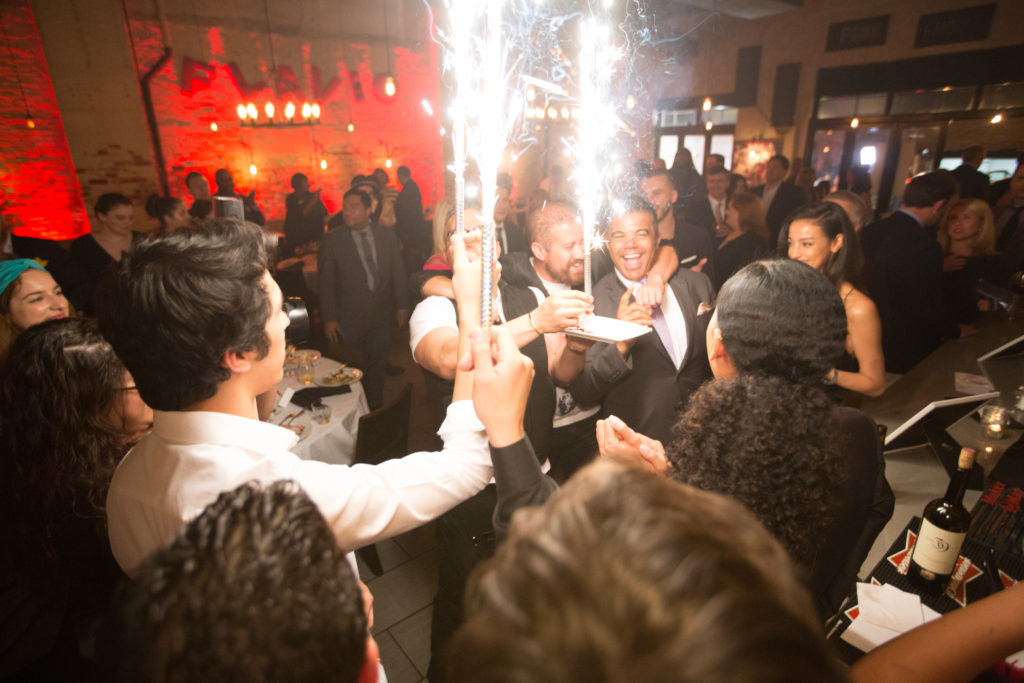 Photo credit: Michael Faulkner
Guests enjoyed libations from partners Maestro Dobel Tequila, Line 39 Wines and Blue Moon Brewing. Maestro Dobel Diamante Tequila featured their signature Black Diamond Margarita served with black Hawaiian salt. Wine pairings for the dinners included Line 39's Sauvignon Blanc, Pinot Grigio, Pinot Noir, Cabernet Sauvignon and newly released Day Owl Rose. Additionally, Miller-Coors offered its Blue Moon Belgian White, which is a Belgian-style witbier that paired well from the appetizer through main course service. The three course dinner included house salad, chicken Parmesan, Alaskan salmon and wild mushroom ravioli.  Celebrity guests signed a copy of the evening's menu with the Blackwing 602 pencil, a favorite of writers, creatives and artists everywhere.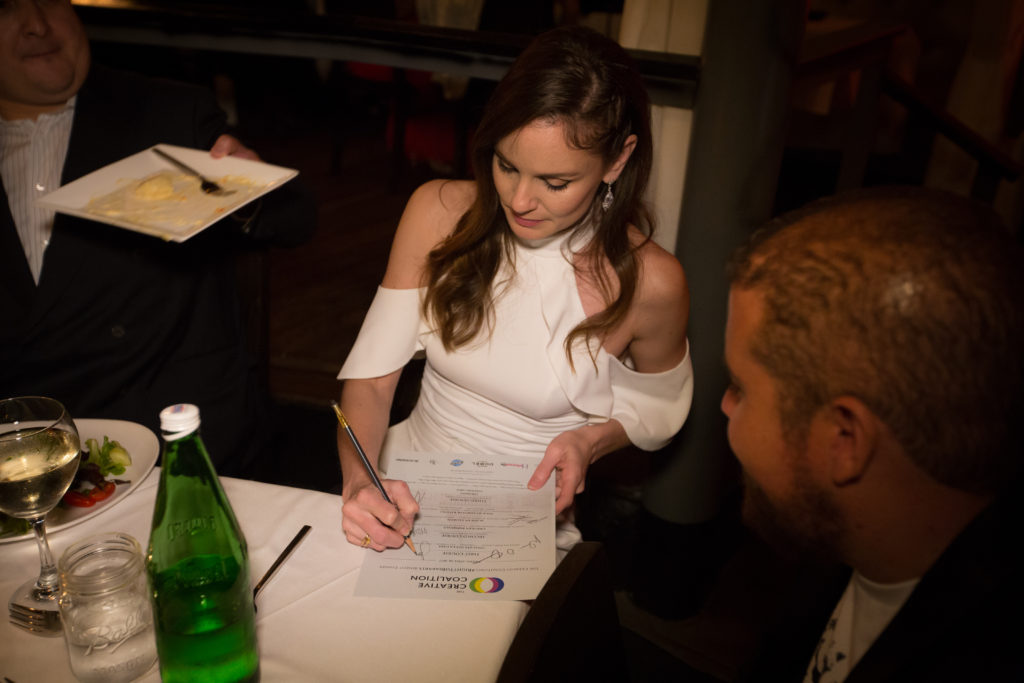 Photo credit: Michael Faulkner
The Creative Coalition #rightobeararts gala was sponsored by Hollywood on the Potomac, Maestro Dobel Tequila, Line 39 Wines, Blue Moon Brewing, and Blackwing Pencils.
The Red Carpet:
Save
Save
Save
Save
Save
Save
Save
Save
Save
Save
Save
Save
Save
Save
Save
Save
Save
Save
Save
Save
Save