Let them Eat Cake!
Photo credit: Janet Donovan
This Day in History: "Parisian revolutionaries and mutinous troops storm and dismantle the Bastille, a royal fortress that had come to symbolize the tyranny of the Bourbon monarchs. This dramatic action signaled the beginning of the French Revolution, a decade of political turmoil and terror in which King Louis XVI was overthrown and tens of thousands of people, including the king and his wife Marie Antoinette, were executed." The History Channel. In honor of the occasion of French Independence, The Ambassador of France Gérard Araud celebrated with friends at his Kalorama Residence.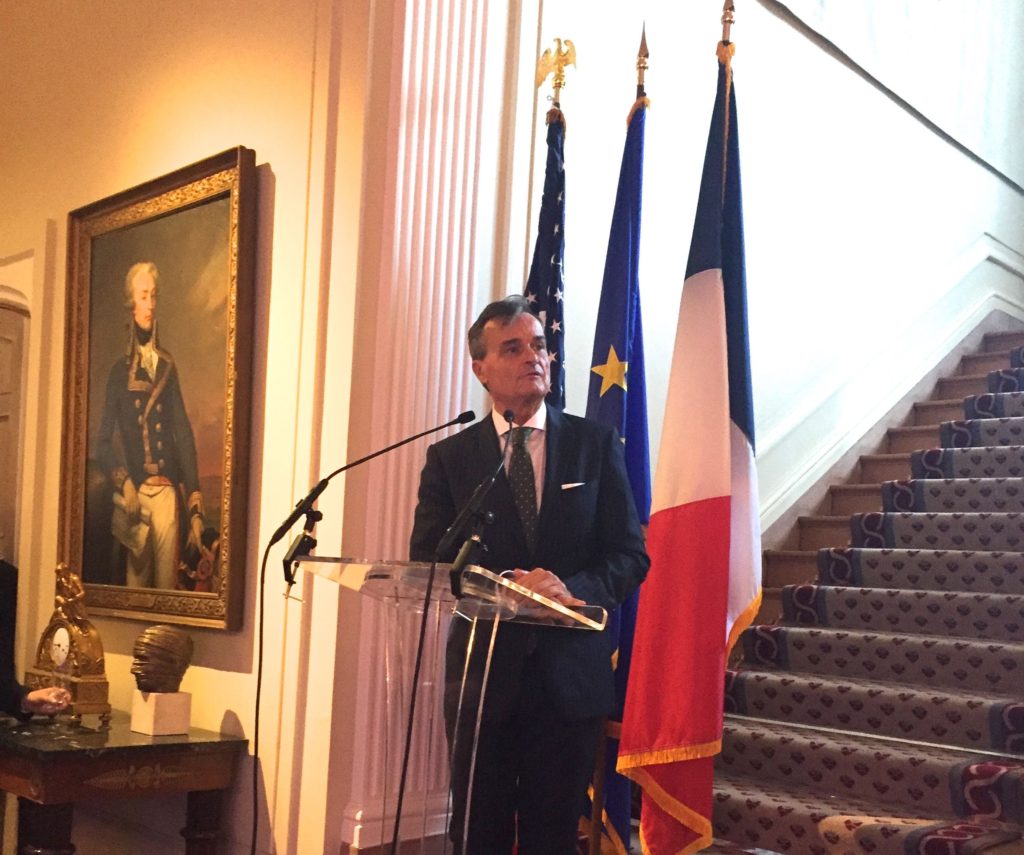 Ambassador Gérard Araud
Some historians found the diary of the King. On that day, July 14th, 1789 he only wrote "Nothing." That was the result of his day's hunting. When the Duc de Liancourt informed the King of what happened at the Bastille, the King asked his advisor "is this a revolt?" and he was answered, "No Majesty, this is a revolution."
"Let them eat cake" is the most famous quote attributed to Marie-Antoinette, the queen of France during the French Revolution. As the story goes, it was the queen's response upon being told that her starving peasant subjects had no bread. Because cake is more expensive than bread, the anecdote has been cited as an example of Marie-Antoinette's obliviousness to the conditions and daily lives of ordinary people. But did she ever actually utter those words? Probably not." Encyclopedia Britannica.  Whatever, we ate cake – macaroon cookie cakes to be exact.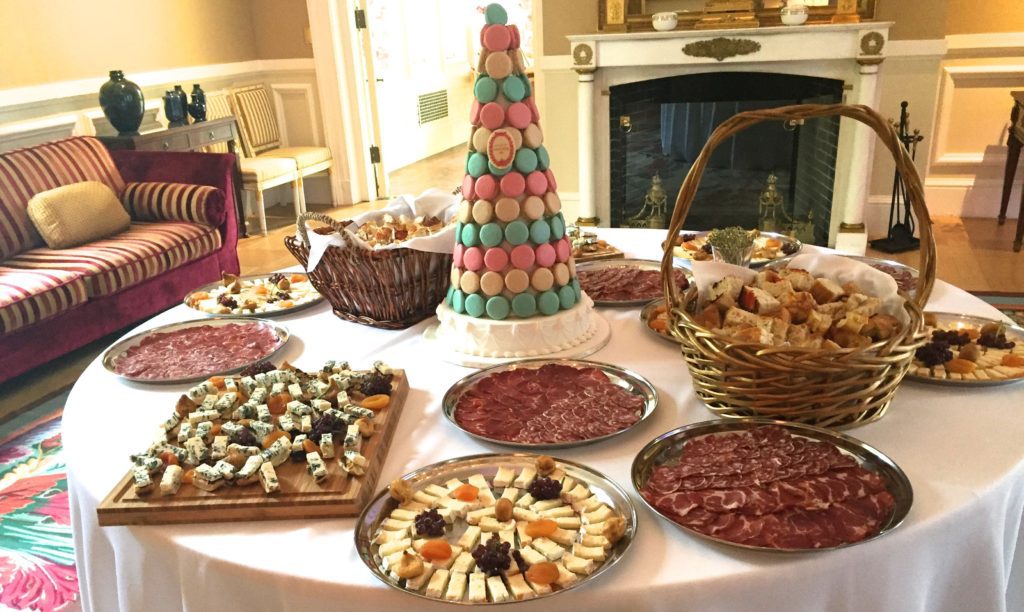 "Welcome to this special day, Bastille Day," said Amb. Araud to welcome guests. "It is special for France and The United States because each country has a new President and (in France) a new Parliament; so we are going through the same process so it is special for each country. Our two Presidents, President Trump and President Macron, will be together on Bastille Day in Paris on July 14th.  So why is President Trump in Paris on Bastille Day? As you know, it's because we are commemorating the centennial of the war when The United States declared war on Germany.  It is a wonderful opportunity to solidify our friendship and to remind us and to remember that the French and the Americans have been together in all the major battles.  Unfortunately, we have to fight for liberty and we are still fighting today because we are fighting the same enemy which is terrorism. We are very grateful to President Trump who accepted our invitation." (this speech has been paraphrased)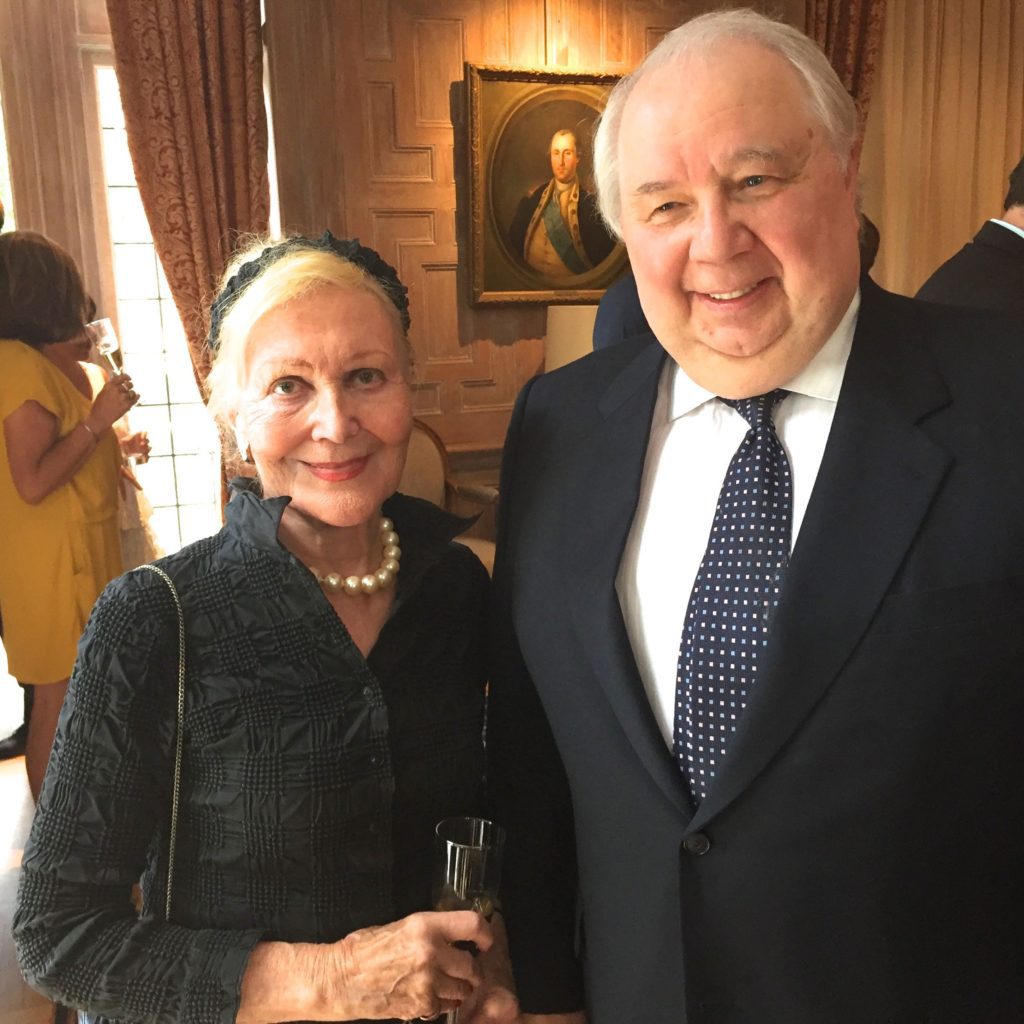 This is not "fake news."  Evelyn di Bona with Amb. of Russia Sergey Kislyak
While President Trump was doing the hearty handshake with President Emmanuel Macron and viewing a Bastille Day military parade celebrating the alliance between the United States and France – its oldest ally – his team back home celebrated at the Embassy. The team included Secretary of Commerce Wilbur Ross, Counselor to the President Kellyanne Conway and Press Secretary Sean Spicer.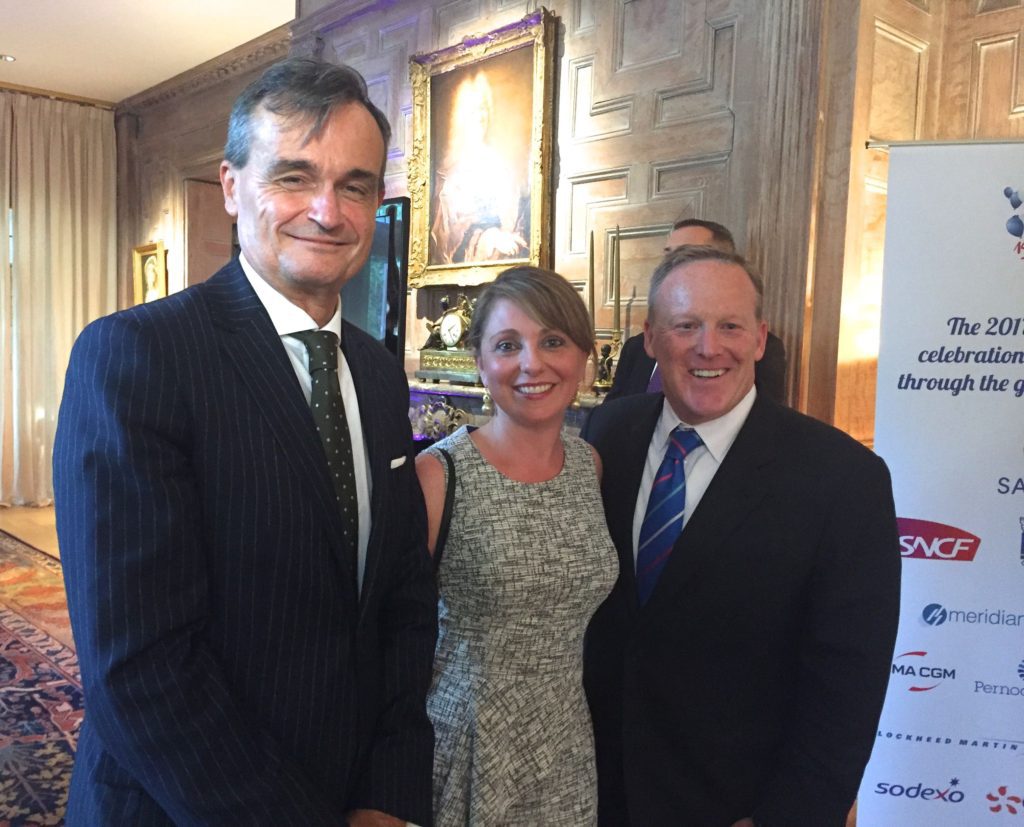 Ambassador Araud, Rebecca and Sean Spicer
Off with my head….had a glitch in my video but here are the national anthems from last year….enjoy!
Save
Save
Save
Save
Save
Save
Save
Save