Techies!
by guest contributor Emily Lovell
Photo credit: Nathalia Penton
Techies, Ambassadors and Washingtonians alike gathered at the gorgeous Swedish residence in Northwest DC to celebrate open government. As guests arrived, they were greeted by Swedish Ambassador Björn Lyrvall, a well-known advocate of social media, innovation and collaboration. The technology leadership of Capitol Hill and the White House joined the reception, as did the Ambassadors from Afghanistan, Austria, Finland and Sri Lanka.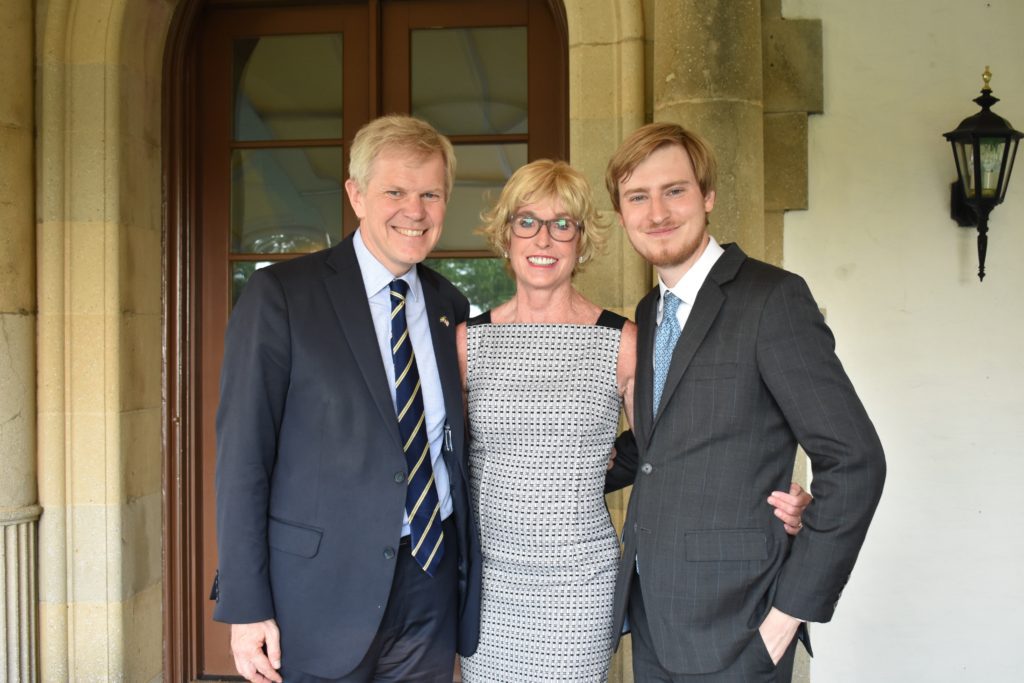 Coach Kathy Kemper and the Institute for Education celebrated the ongoing work to open up government and tap into our country's technology and innovation expertise. The evening brought together Democratic and Republican technology leadership​ from ​Capital ​Hill and The White House in the spirit of engagement and common ground. H.E. Björn Lyrvall was awarded the Institute for Education Global Visionary ​Technology ​Decoration for his commitment to technology, collaboration and the power of data.
H.E. Björn Lyrvall will soon return to Sweden to serve as the Ambassador for Arctic Affairs. The Institute for Education broadcast his last interview in America on Facebook Live. The Ambassador was interviewed by IFE Distinguished Fellow, the Honorable Dr. R. David Edelman, discussing bipartisanship, freedom of the press, and issues facing the Arctic region.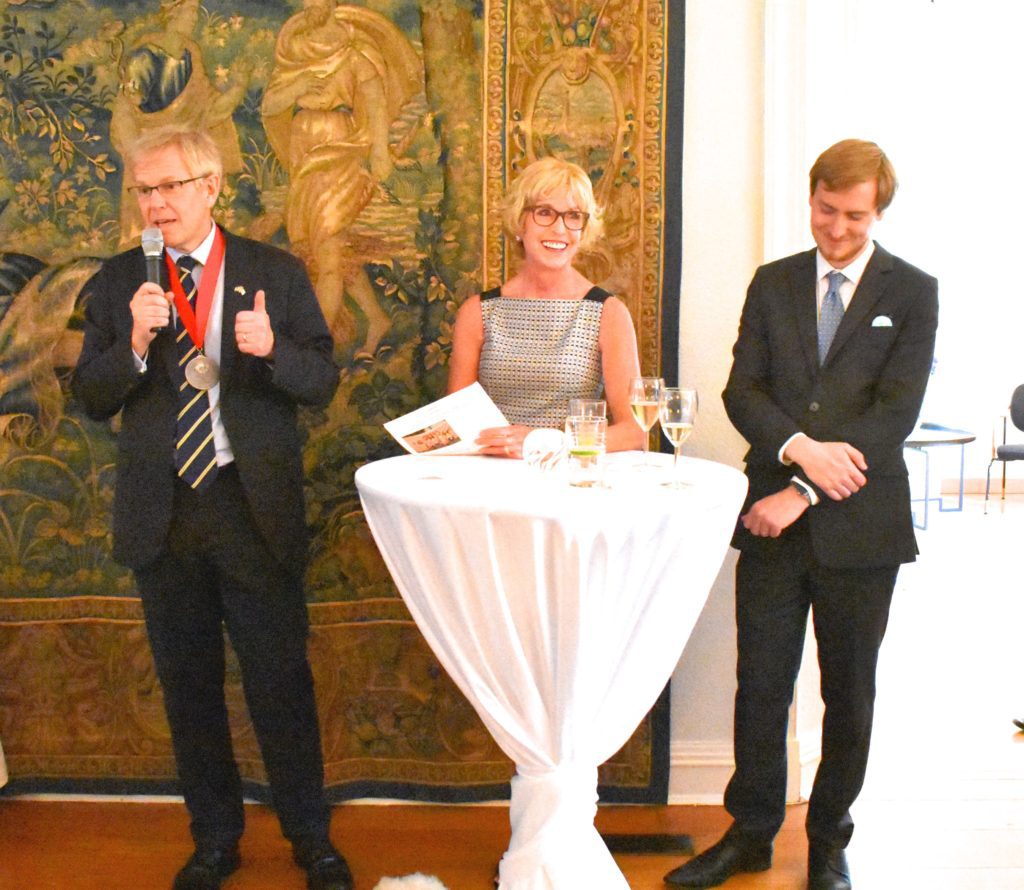 H.E. Björn Lyrvall, Kathy Kemper and The Honorable Dr. R. David Edelman
Also in attendance were H.E. Dina Kawar of Jordan, Chairman of the FCC Ajit Pai, U.S. Department of State Deputy Chief of Protocol Rosemarie Pauli, Founder of Millennial Democrats Kaivan Shroff, John Arundel, Kevin Chaffee, Ross Dakin, Joel and Kelly Minton, Jackie Kazil, Erren Lester, David Naffis, Steven Babitch, Ben Willman, Gajen Sunthara, Derek Frempong, Alison Rowland, Suhas Subramanyam, George Zaidan, Tajha Chappellet Lanier and the new Commissioner of Mayor Bowser's DC Apprenticeship Council Quenton Horton.
Thank you to hosts Aneesh Chopra, Gerrit Lansing, Matt Lira, and Rob Cook, IFE Innovation Steward Dr. Amy Geng, IFE Founder and CEO Coach Kathy Kemper and John Paul Farmer. An enormous thank you to David Naffis, Seamus Kraft, Steve Babitch, Kelly and Joel Minton, George Zaidan, Ross Dakin, and Zachary Smith who donated via Venmo to the Institute for Education in support of CS@SC, sending more underrepresented kids to IFE's free coding camp at the University of Southern California.
Follow the Institute for Education on Twitter, Facebook, and Instagram.
The Institute for Education's free computer science camp at the University of Southern California (CS@SC) begins its third week of the summer. Local underrepresented students from 1st to 9th grade attend to learn stand-alone programming, web development, mobile app creation, and robotics.

Save
Save
Save
Save
Save
Save
Save
Save
Save
Save
Save