STING!
by senior contributor Brendan Kownacki
Photo credit: Brendan Kownacki
"Without people giving of themselves, we wouldn't be nearly as able to bring the past to life, to contextualize cultures, or to share the wonders that the arts provide with our visitors from around the world" said Dr. David Skorton, Secretary of the Smithsonian, at a special ceremony to receive a number of music artifacts to add to the National American History Museum's cultural collection. The artifacts weren't just any artifacts, either, they were sheet music for an Academy Award nominated song and a guitar that helped write that song, along with dozens of other hit records.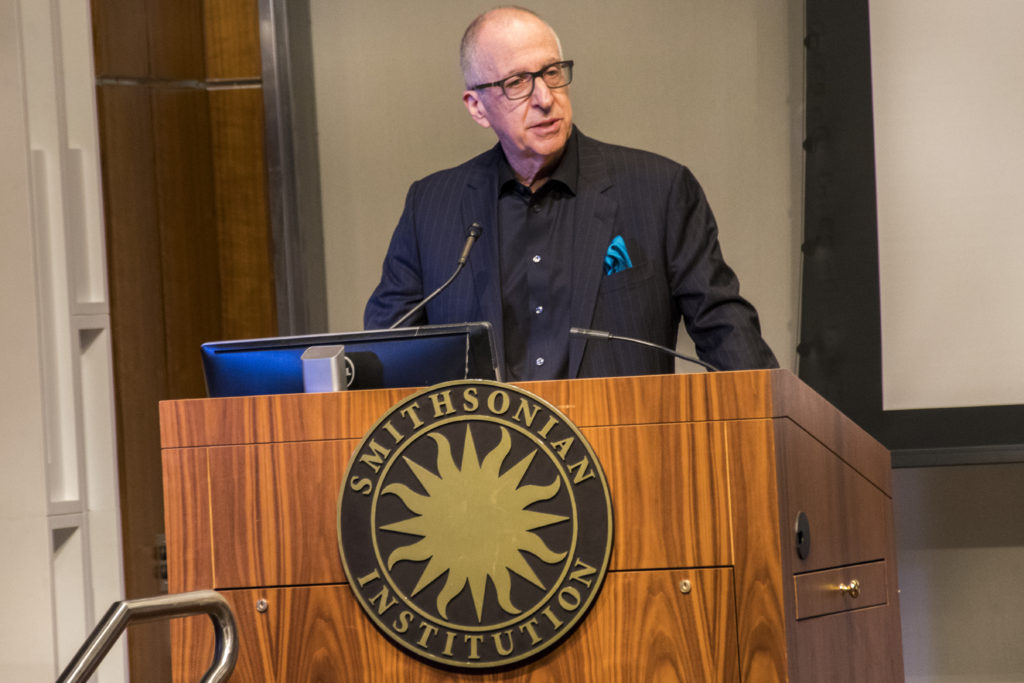 Dr. David Skorton
These items, donated by inventive American composer J. Ralph and British rocker Sting, join a collection of musical items in the Smithsonian that already spans more than 300,000 items when you count instruments, artifacts, and preserved recordings. In addition to these two being legendary musicians, they are also prominent social activists and so their philanthropy helps to contextualize their perspective on the world and helping others.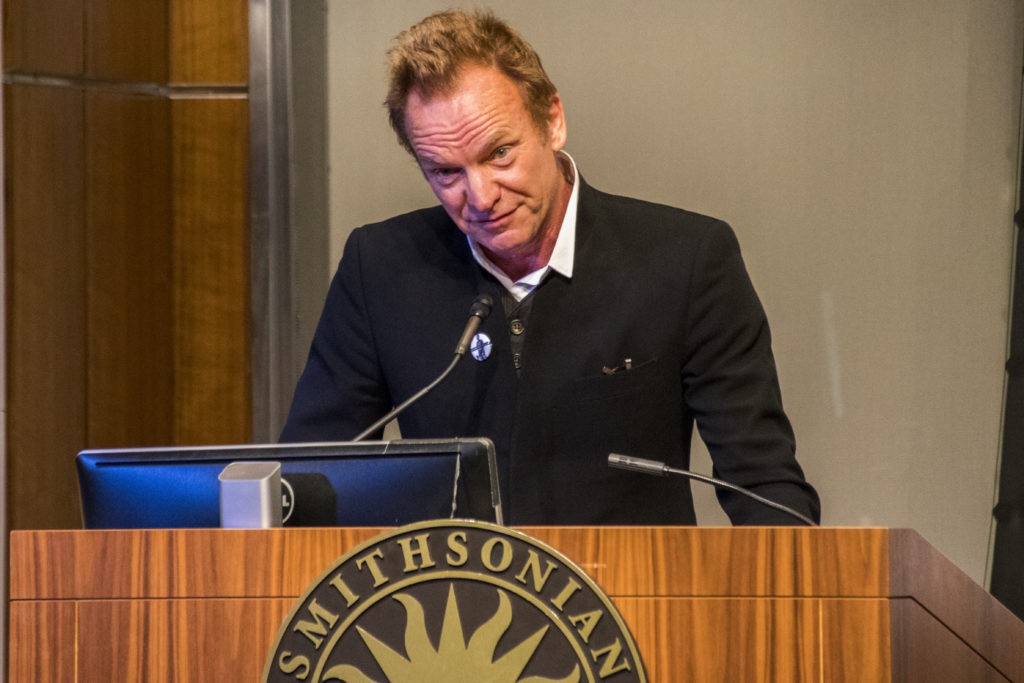 Sting
Skorton noted that our world is in a particularly "fragile place" right now before quoting the lyrics to a 1987 song by Sting, – "Fragile" – to highlight how art can carry a message and that music can bring us together. Preservation of art and history in the Smithsonian began as the result of philanthropy, thanks to a gift from a British scientist, James Smithson. Sting would note that he's glad to hear it was an Englishman who started the whole collection.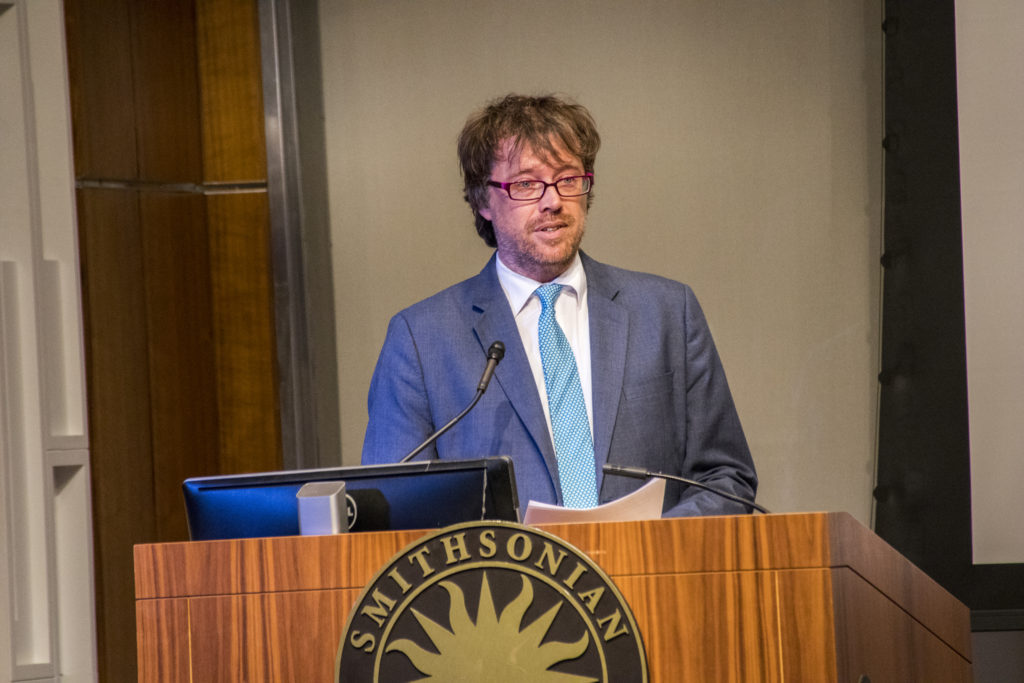 John Troutman
Our arts are critical to maintain and that involves a "history of American gifts, of time, talent and treasure" who gives, why we give, what we give, and how we give, said John Troutman, Curator, Division of Culture and the Arts at the American History Museum. The sheet music being donated includes music and lyrics that represent a variety of work from J. Ralph including the innovative "Evolocean" and The Academy Award nominated collaboration with Sting, "The Empty Chair." These are just a few of the works where Ralph draws attention to the big issues of the world, social problems and the ways to solve them through his music. "It's always marvelous when something as simple as a piece of paper and pen can unite the world and help enact real global change" said J. Ralph, reflecting on his time writing music.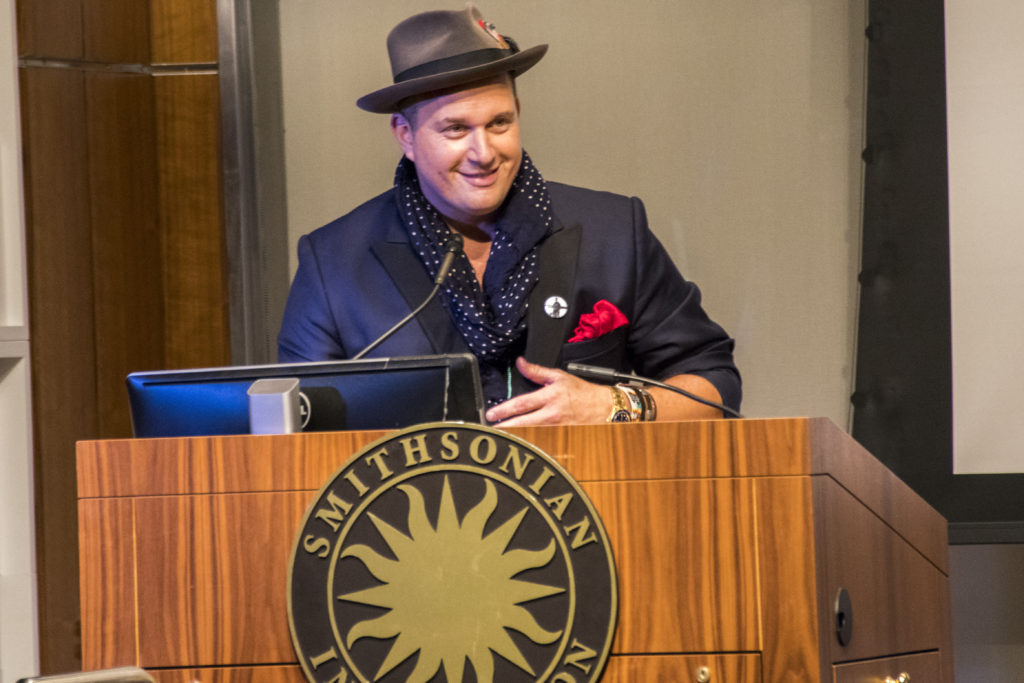 J. Ralph
When Sting took the stage, he was giving away more than a guitar, he was also letting go of an old friend in the form of a 1978 Fender stratocaster guitar that he bought shortly after it was made, and has been writing hit songs on for nearly four decades. Songs like "Roxanne" and "Message in a Bottle" and "Fields of Gold" that have entrenched themselves in the collections of people worldwide for years. Sting also played this guitar at his first show with Amnesty International in 1981 and was inspired to keep advocating for others and using his music to do good. Shortly after the ceremony, when asked when the last time he played these famous strings, the rocker couldn't help but reach for the Fender one last time to pluck the strings.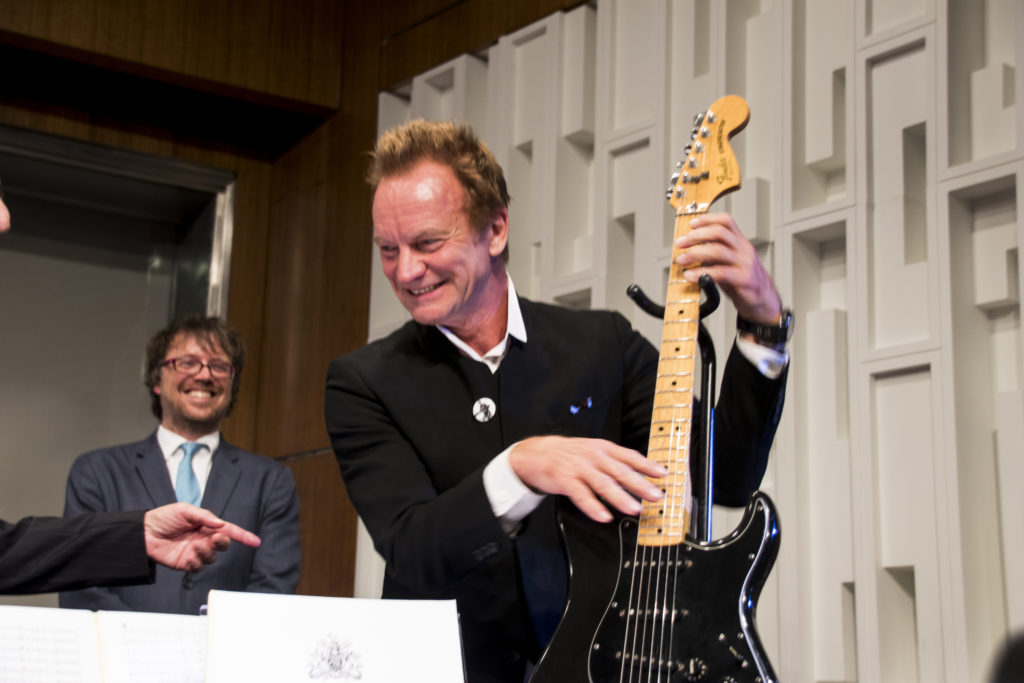 Sting
"I donate this with some sadness, but a great deal of pride." Proud, as he should be.
Take a look at the ceremony and what the artists had to say:
Save
Save
Save
Save