An American Original!
by senior contributor Brendan Kownacki
Photo credit: Brendan Kownacki
"Tony, maybe you should come to town more often," bellowed Bruce Willis, host for this year's Gershwin Prize for Popular Song, speaking of course about the incomparable Tony Bennett. Most people know Willis for popular action flicks like Die Hard and Armageddon, but in the room of Washington heavyweights, he showed he had the chops for a little political humor, even if he told reporters earlier that he "[doesn't] care about politics." Willis noted the presence of lawmakers and supporters from both sides of the aisle and touted Bennett as the bridge over the partisan gap, even joking that maybe the whole Gershwin prize is a ploy to boost congressional approval. If it gets us an evening with Tony Bennett, that might be fine though. As Willis said, Bennett is a "remarkable American original."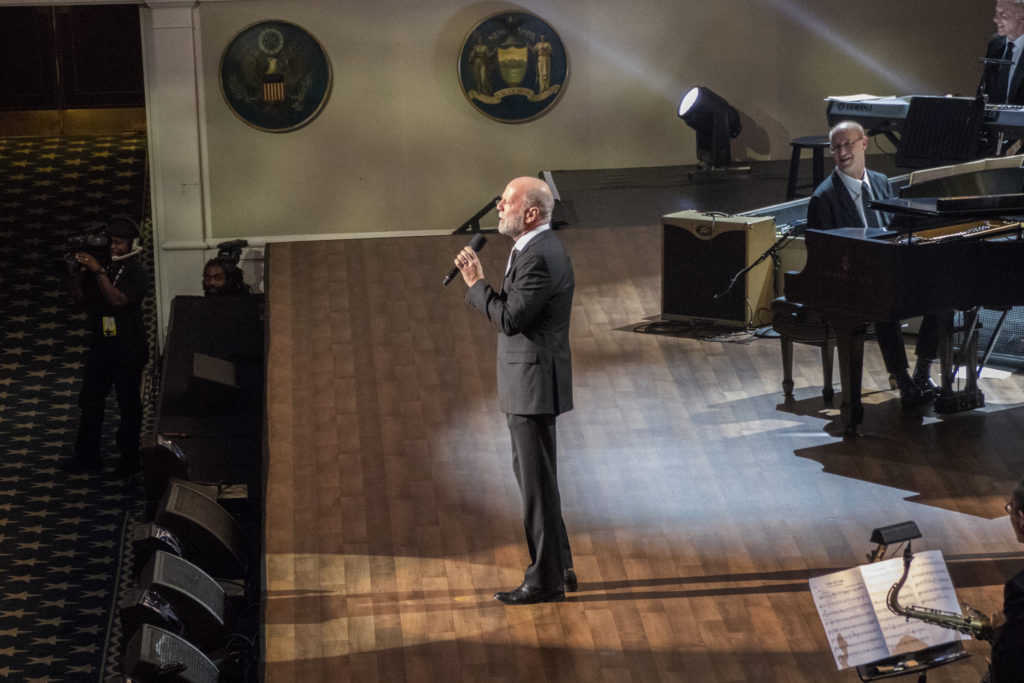 Bruce Willis

Each year, the Library of Congress bestows the Gershwin prize to a a musical artist who has used their career and the genre of song to impact the culture and entertainment of the United States (and beyond) with an eye toward inspiring the next generation of musicians. Past recipients have included Billy Joel, Paul Simon, Paul McCartney and Smokey Robinson.
Bennett told Hollywood on the Potomac before the show began, "the public has been beautiful to me. I still love performing." Bennett's career has a range as wide as they get and even though he is 91 years old, he seems like he's just getting started.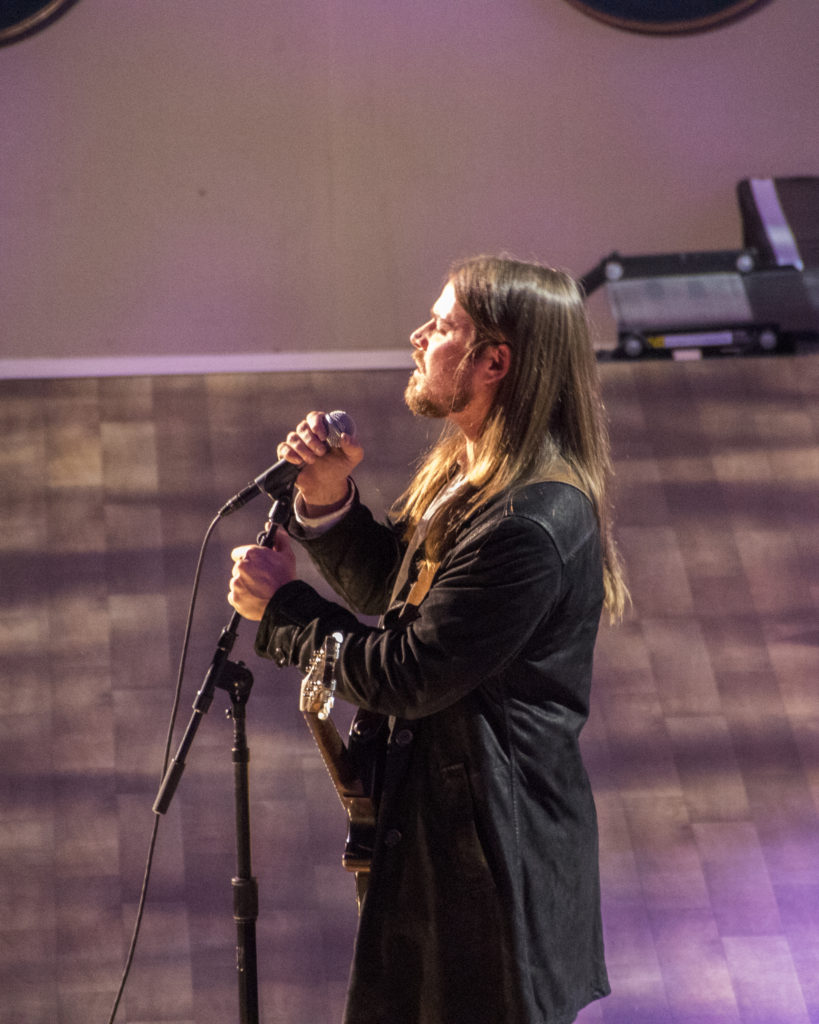 Lukas Nelson
Lukas Nelson opened the musical evening with "Cold, Cold Heart," Tony's country hit from early on in his career. Lukas is the son of iconic singer Willie Nelson who was honored with the Gershwin Prize in 2015.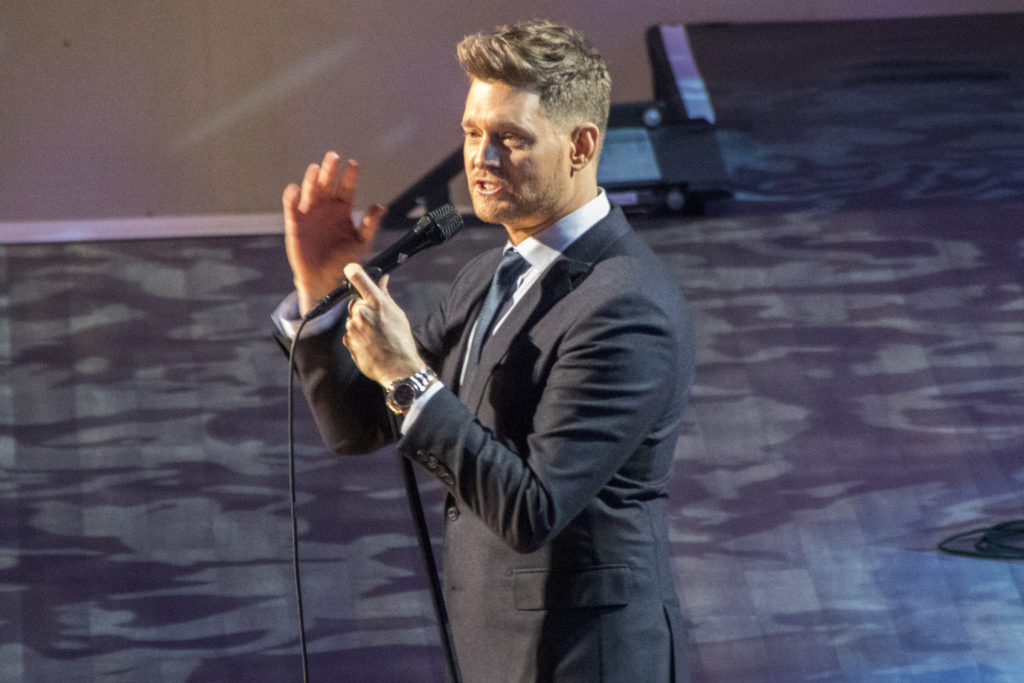 Michael Bublé
Michael Bublé took to the stage and had to break it to the audience, "don't get too emotional, there will be no Christmas songs tonight." Luckily I think the audience was more than pleased with his rendition of "The Very Thought of You."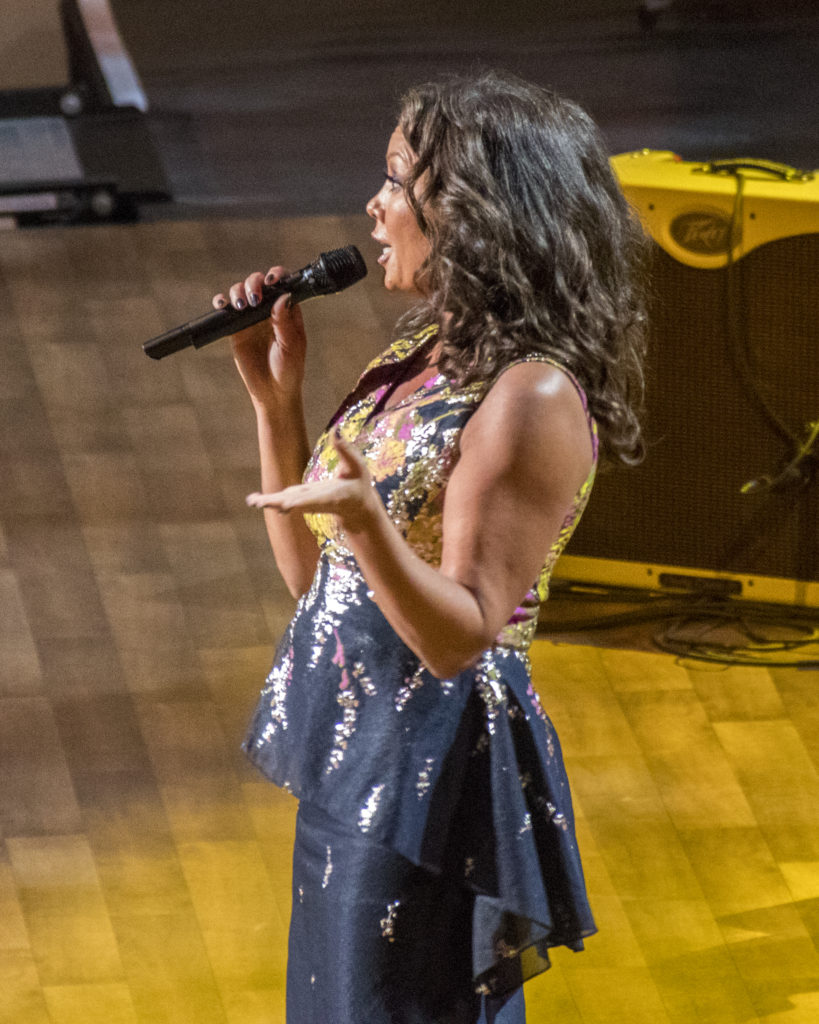 Vanessa Williams
The star-studded tributes were plentiful. Vanessa Williams gave a jazzy take on "The Best is Yet to Come," Josh Groban and Chris Botti offered a emotional and haunting version of "Old Devil Moon," and Gloria Estefan delivered a Latin twist on "They Can't Take That Away From Me."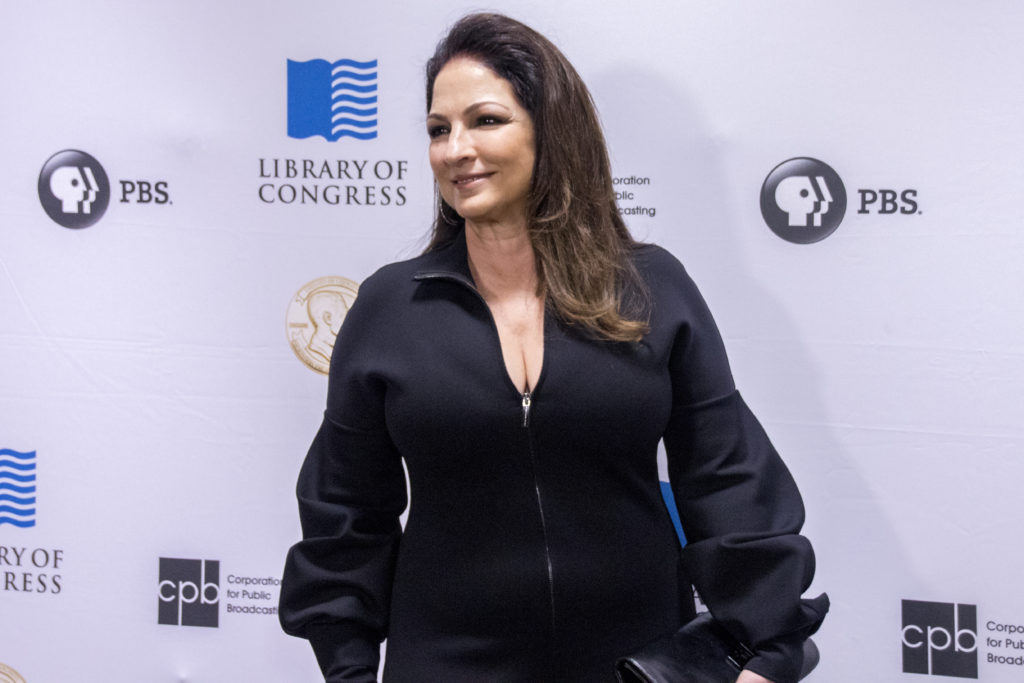 Gloria Estefan
Broadway legend Brian Stokes Mitchell nailed "Just in Time" and brought forward the signature cadence that Tony puts in all his songs and audiences have grown so fond of. It's a type of musical hopscotch that burrows into your ears and old and new generations never forget it.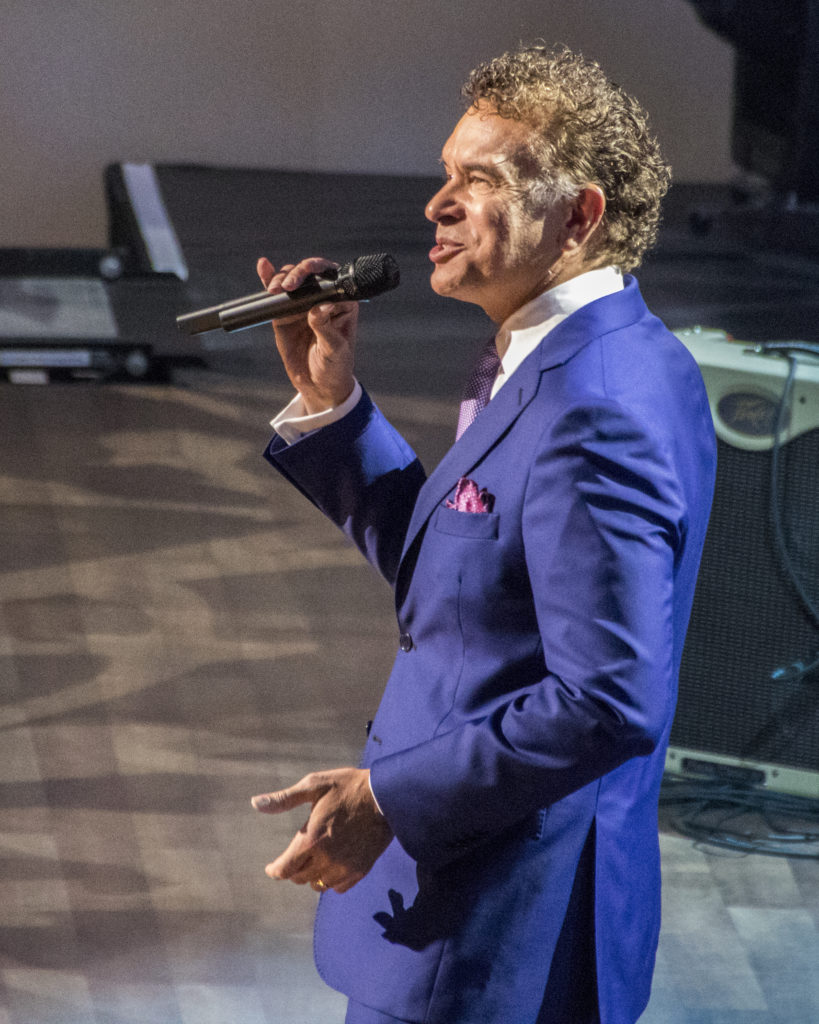 Brian Stokes Mitchell
He has collaborated with everyone from Dean Martin to Lady Gaga: Tony truly is timeless. People of all ages 'get' Tony and can find something that he has sang that brings them joy. Bennett told us of his collaborators, "it was a lot of great company. They were a lot of great performers…we had a great time through the years."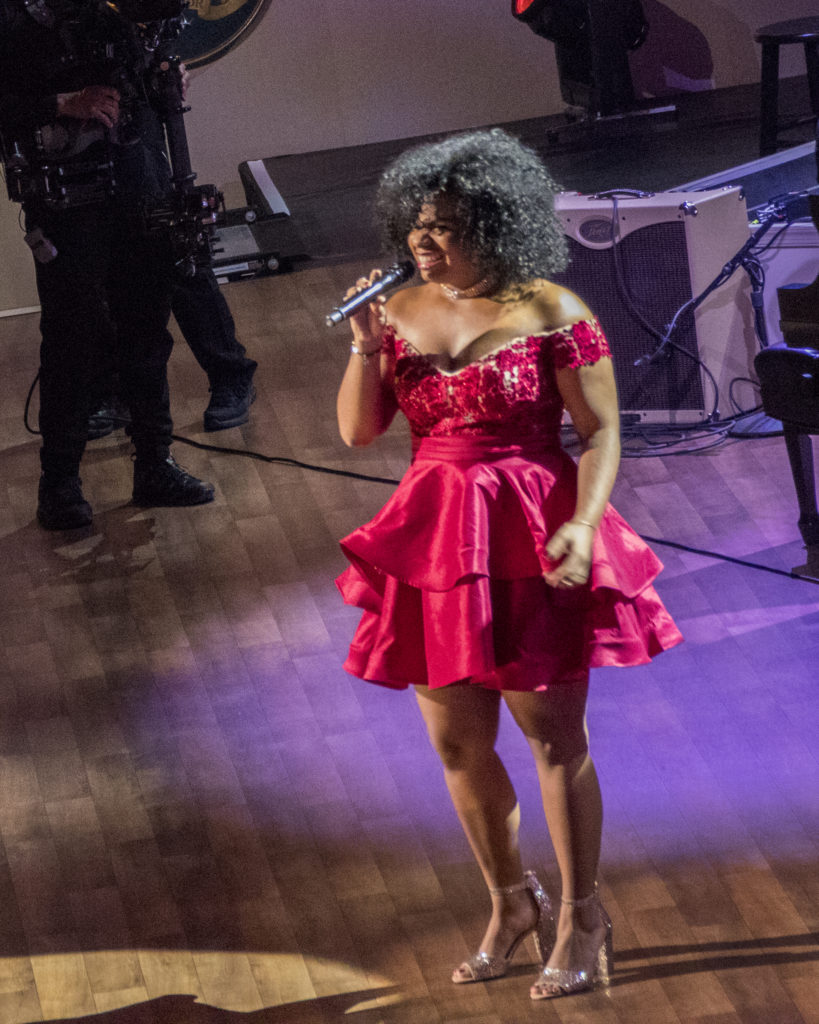 Wé McDonald
18 year old Wé McDonald may have only recently found fame on the stage of NBC's the Voice, but her powerful pipes brought the whole audience, including Tony himself, to their feet with her performance of "For Once in My Life."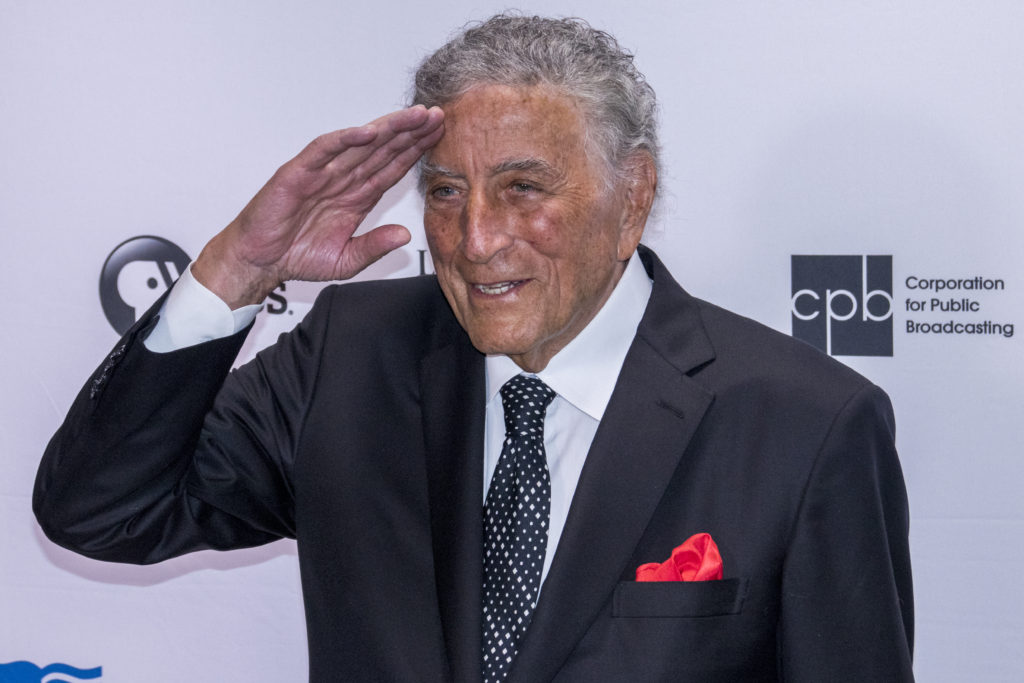 Tony Bennett
Bennett has tallied up 19 GRAMMYs among his numerous honors, and has sold more than 10 million CDs even since streaming took over the music industry. Tony is a man of quality and a man of resilience. By the time Brian Stokes Mitchell returned to stage to sing " The Good Life" you had to wonder if there was a more fitting song for this champion. Before Bennett himself took the stage, the last major performance was the legendary Stevie Wonder, another past Gershwin honoree. Wonder elated the crowd by performing "If I Ruled the World" and then stunning with a duet of "What a Wonderful World" alongside Gloria Estefan. Among a club of true American originals, Stevie Wonder and Tony Bennett would certainly be top of the list.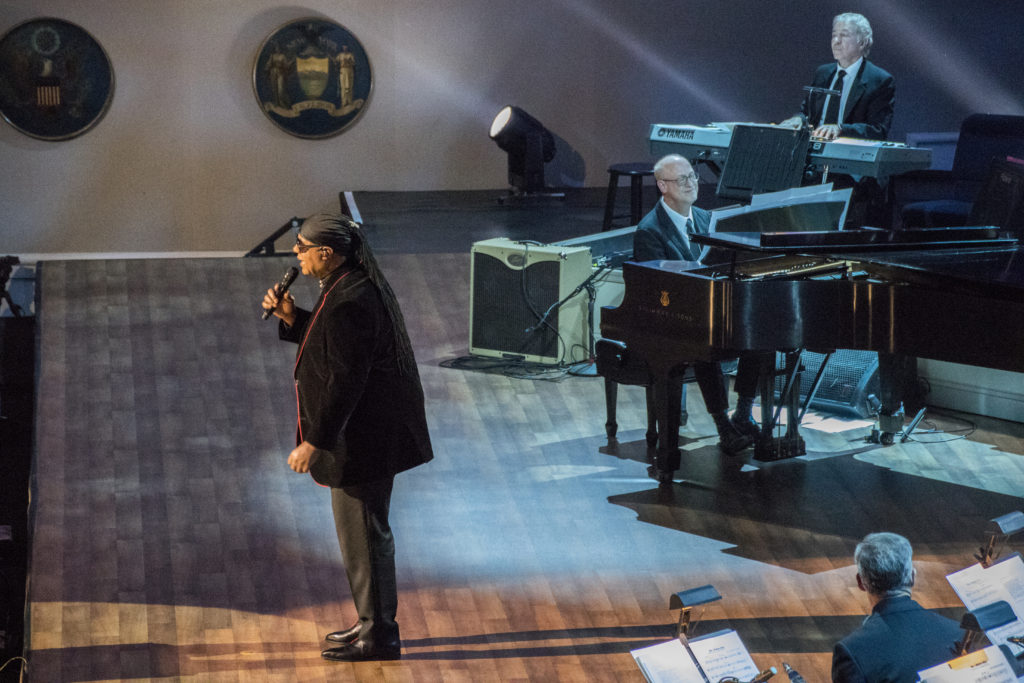 Stevie Wonder
Librarian of Congress Dr. Carla Hayden put it simply, "Tony Bennett has maintained the highest artistic standards, settling for nothing less than 'the best of the best' in his selections, collaborations and interpretations of songs, whatever the style. The legacy of George and Ira Gershwin endures in the lifetime achievement of this year's Gershwin Prize honoree."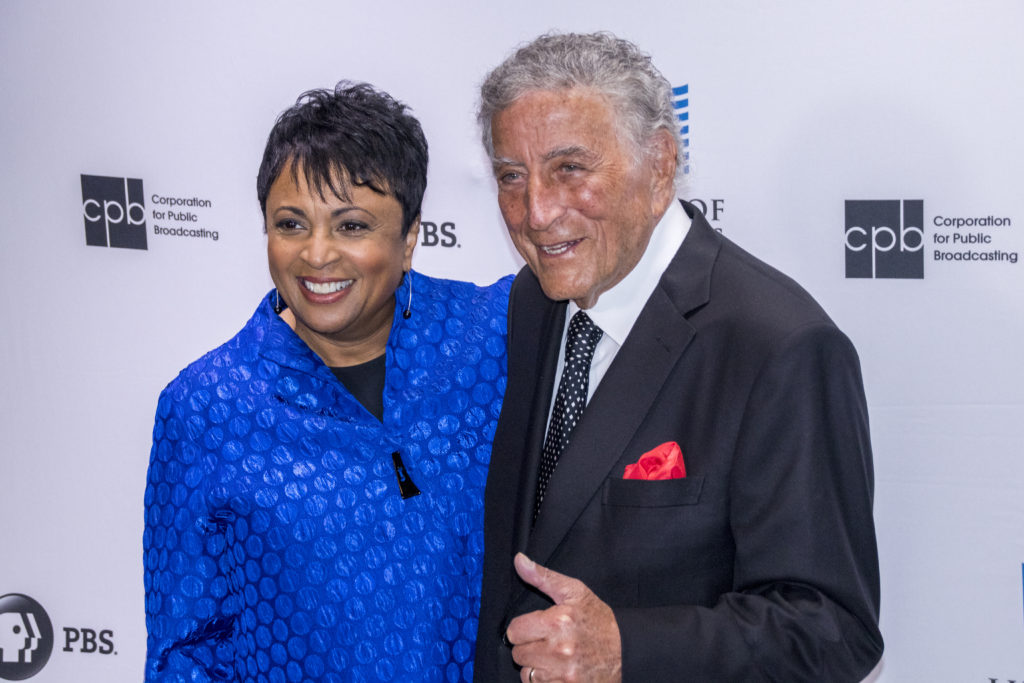 Librarian of Congress, Dr. Carla Hayden and 2017 Gershwin Prize honoree Tony Bennett
"This is the best I have ever felt on stage," said Bennett as he took the stage to the roaring crowd. His message was humble and patriotic for the DC crowd – that he loves Washington and the United States. "I perform and record all over the world and they still haven't topped us. We are the best country in the world."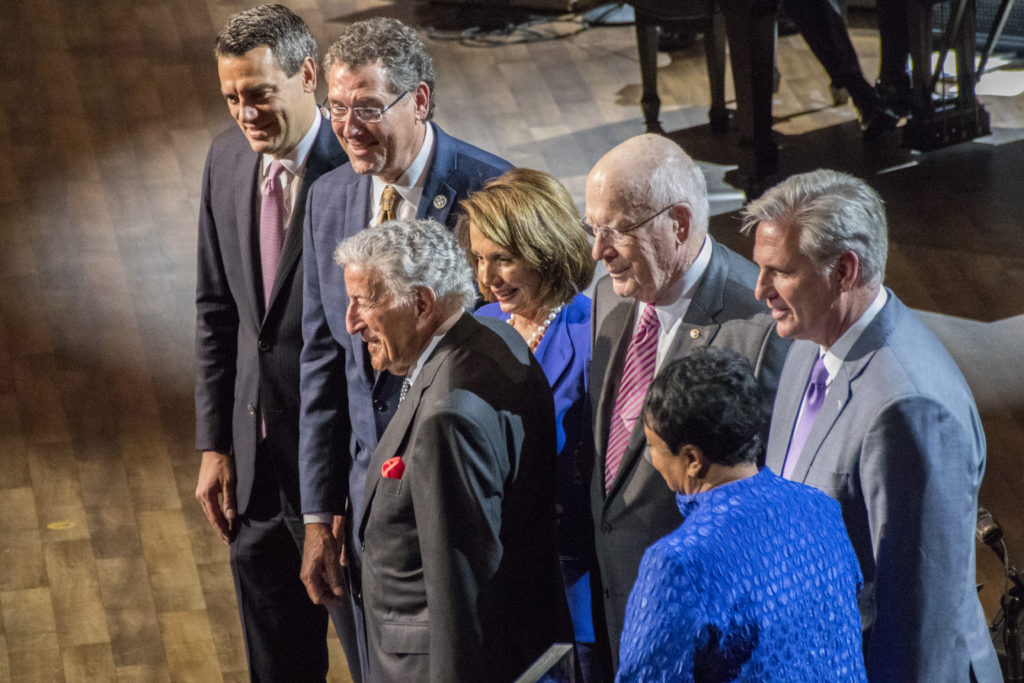 Although he said he was at a loss for words, it wasn't a speech that the crowd was truly waiting for. The veteran entertainer lit up as he sang "The All Laughed," "Our Love is Here to Stay," "Who Cares," and of course "I Left My Heart in San Francisco." Hats off to you Tony on a career well spent and making it always feel like you're just getting started.
The Gershwin Prize will air on PBS in early 2018. Check local listings.