"Oh Christmas Tree"
by senior contributor Brendan Kownacki
Photo credit: Brendan Kownacki
"For nearly a century, through good times and bad, every President has taken part in this wonderful tradition," said President Donald Trump as he stood on the Ellipse outside the White House at his first lighting of the National Christmas Tree. It wouldn't be a Trump moment if he didn't immediately highlight that the warm temperatures are reported to be "the best weather in 25 years."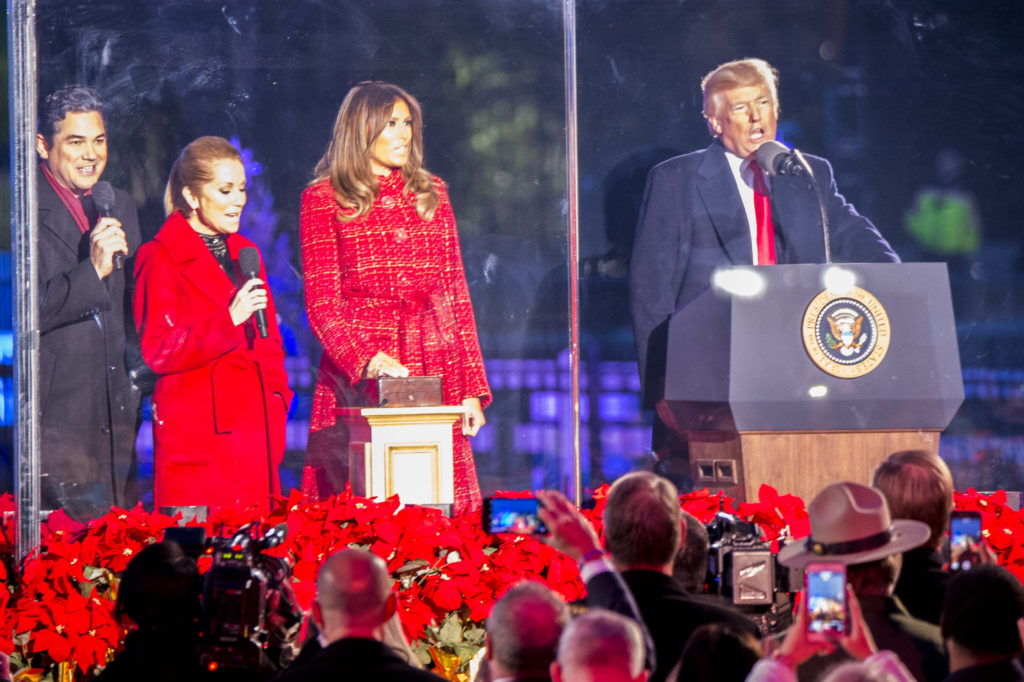 Dean Cain, Kathie Lee Gifford, The First Lady, President Trump
The President's spirits were high as he stood beside the monumental Colorado Blue Spruce tree and he noted that this is a time of year he looks forward to every year, but that it was of course special to mark the season as President of the United States, and to wish the country and the world "Merry Christmas."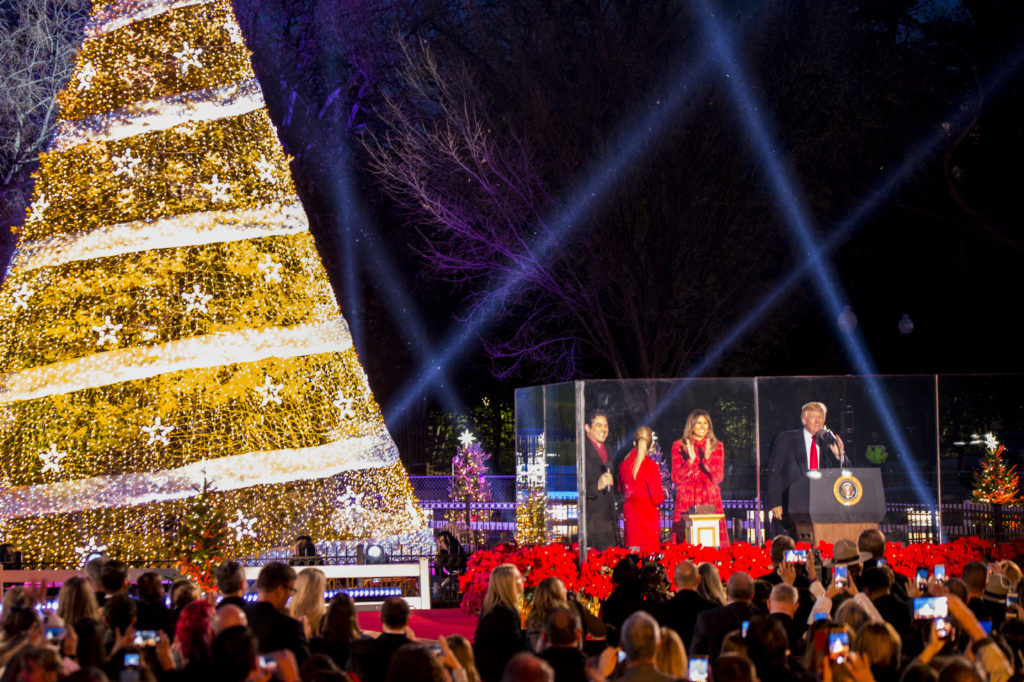 President Trump invoked a decided religious tone to mark the holiday and discussed the meaning of Christmas in his remarks. He said that it was President Ulysses S. Grant who signed legislation that made Christmas a national holiday and that he felt like he was following in those footsteps: "I sort of feel we're doing that again. That's what's happening." A time for prayer, worship, gratitude, peace and renewal he noted. "We're thrilled to think of the people across the nation and all across the continent whose spirits are lifted by the miracle of Christmas."
At a time when the nation is bogged down by politics, the President steered clear of the topic and instead emphasized that the Christmas story is about the gift of God's love for all of humanity and that all people are children of God. "That is what makes every Christmas merry."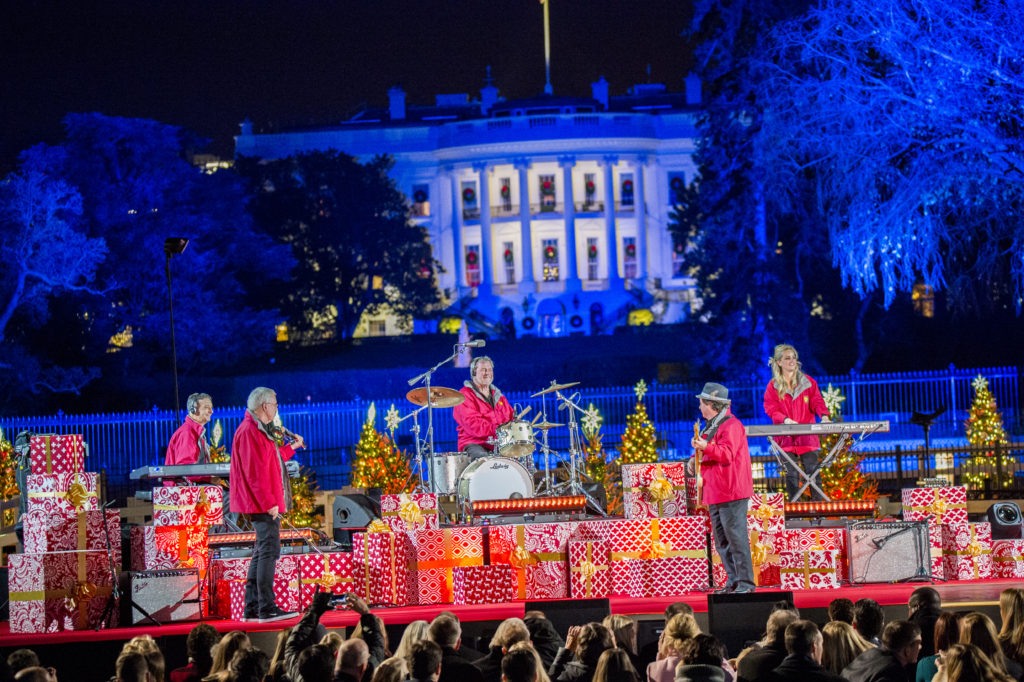 The season's greetings may have been just what Washington needed to kick off the holiday season since the topic of conversation lately has been more Russia and less eggnog, so a few choirs singing and some up-tempo dance numbers helped set the scene as the President and the First Family looked on.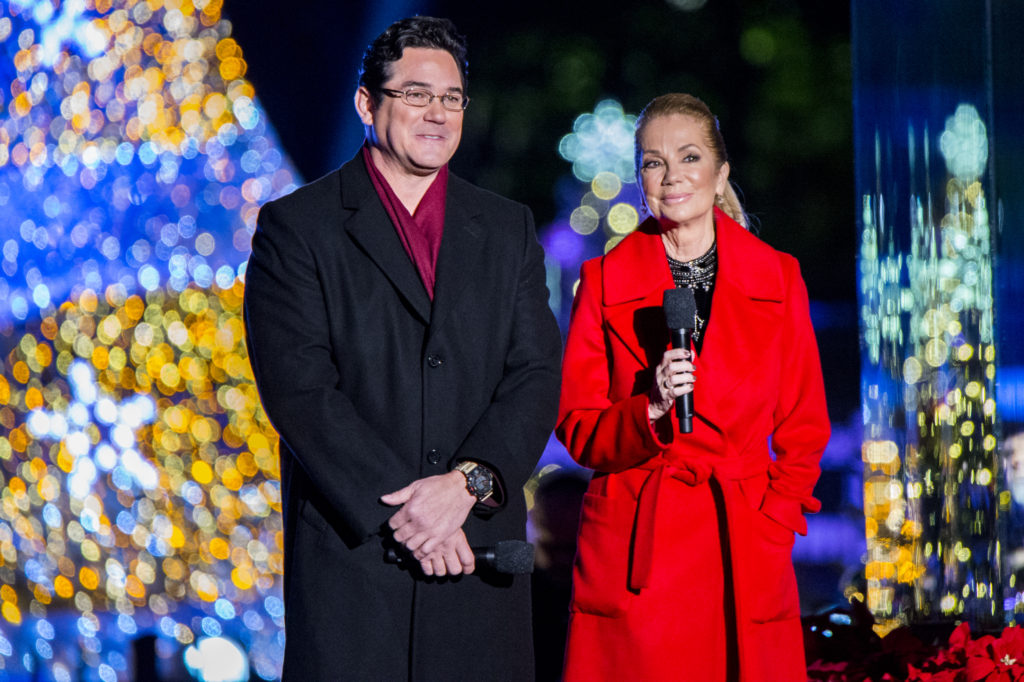 Dean Cain and Kathie Lee Gifford
Actor Dean Cain and legendary television hostess Kathie Lee Gifford served as hosts for the evening which included a mix of classic holiday music and a few modern additions. The Beach Boys were probably more at home than most as they sang in the unseasonably temperate DC evening. Craig Campbell, the Texas Tenors and Wynonna brought a boisterous bit of country flare to the gathering and Us The Duo, Jack Wagner and Bows II Bow Ties delighted attendees of all ages. And what Christmas concert is really complete without Mannheim Steamroller? Any good concert that is…and don't forget Santa Claus, of course he stopped by for the big finale.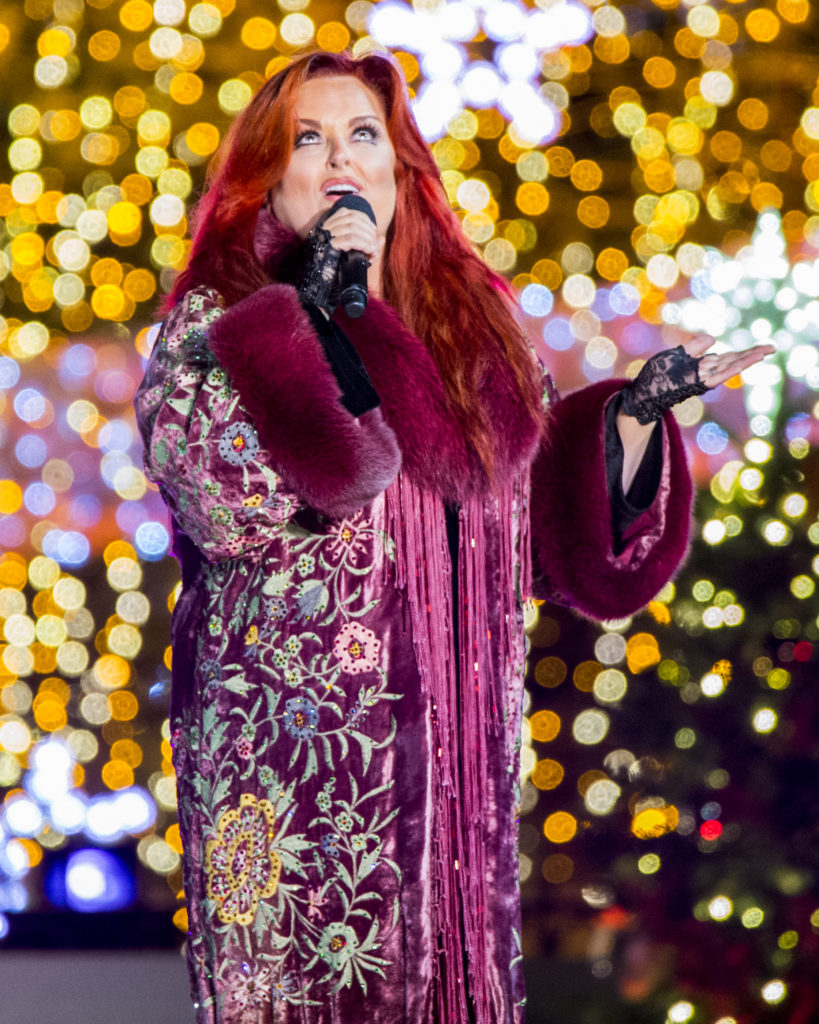 Wynonna Judd
Trump thanked law enforcement and military members for their service and closed out his remarks by saying "at Christmas we are reminded that more than ever, the family is the bedrock of American life. And so this Christmas, we ask for God's blessings for our family, for our nation, and we pray that our country be a place where every child knows a home filled with love, a community rich with hope, and a nation blessed with faith." A little hope and faith might be what we all might need right now and and might be a perfect goal as we move into Christmas.
The President's Speech: