Dynamic Duo!
Photo credit: Courtesy of 77 WABC
C plus C equals Curtis & Cosby, the new dynamic duo coming to 77 WABC on February 6th weekdays from 12-3 PM.  Collectively they have been called charismatic, controversial, legends, iconic, feisty, spirited, award winning – and both share a Polish heritage.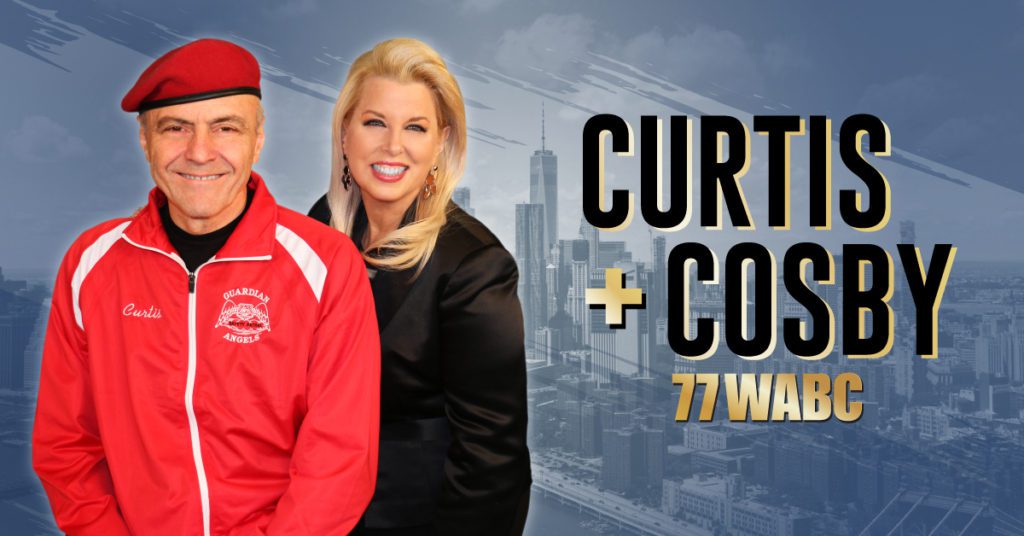 Curtis Sliwa and Rita Cosby
Hollywood on the Potomac received 77 WABC radio's announcement last night: "The powerhouse pairing of quintessential New York host Curtis Sliwa and acclaimed Emmy-winning journalist Rita Cosby is the dynamic new talk show Curtis + Cosby. The Curtis + Cosby show brings together two renowned New York natives and experienced broadcasters for the first time: Curtis Sliwa, the iconic founder of the Guardian Angels and Rita Cosby, the award-winning TV/Radio host and best-selling author. Sliwa enters his fourth year hosting Middays on 77 WABC. Cosby continues as 77 WABC Political Editor, expanding upon her role since 2014 hosting the Gracie Award-winning Election Central and The Rita Cosby Show.
Chad Lopez, Vice President/Market Manager, Cumulus Media-New York, said, "Curtis and Rita are larger than life personalities and exceptional hosts who really understand what makes New York tick. Our listeners, our advertisers, and our staff are excited about the show." Craig Schwalb, WABC Program Director, said, "This is basically a New York dream team. Two veteran New York broadcasters and celebrated New York personalities that our listeners simply adore. It's an incredible combination."
Rita Cosby, WABC Host and Political Editor, said, "I am thrilled to co-host the brand new 'Curtis + Cosby' show with my longtime friend, radio superstar Curtis Sliwa. With such an unprecedented barrage of endless news topics, now is the perfect time for us to join forces and engage our listeners in a way you will hear nowhere else."
Speaking of Polish heritage, here is our interview on Rita's best-selling book: Quiet Hero: Secrets from My Father's Past.

Curtis Sliwa, Co-Host of "Curtis + Cosby" said: "This is an actual first in a large radio market. Two Polish Americans who are teamed together. Rita has reported from throughout the world and has made solid contacts with newsmakers and cultural figures that she has brought to the microphones of 77 WABC. And in this age of 'ME TOO' she brings a female voice to our talk radio industry that has been sorely missed."
For more information, visit www.cumulus.com.