Sparrow School!
Photo credit: Kris Connor for 20th Century Fox

Dominika Egorova is many things – a devoted daughter determined to protect her mother at all costs; a prima ballerina whose ferocity has pushed her body and mind to the absolute limit; a master of seductive and manipulative combat. When she suffers a career-ending injury, Dominika and her mother are facing a bleak and uncertain future. That is why she finds herself manipulated into becoming the newest recruit for Sparrow School, a secret intelligence service that trains exceptional young people like her to use their bodies and minds as weapons. After enduring the perverse and sadistic training process, she emerges as the most dangerous Sparrow the program has ever produced. Dominika must now reconcile the person she was with the power she now commands, with her own life and everyone she cares about at risk, including an American CIA agent who tries to convince her he is the only person she can trust.  Jennifer Lawrence plays Dominika Egorova for 20th Century Fox's thriller Red Sparrow that screened at the Newseum in a flurry of excitement.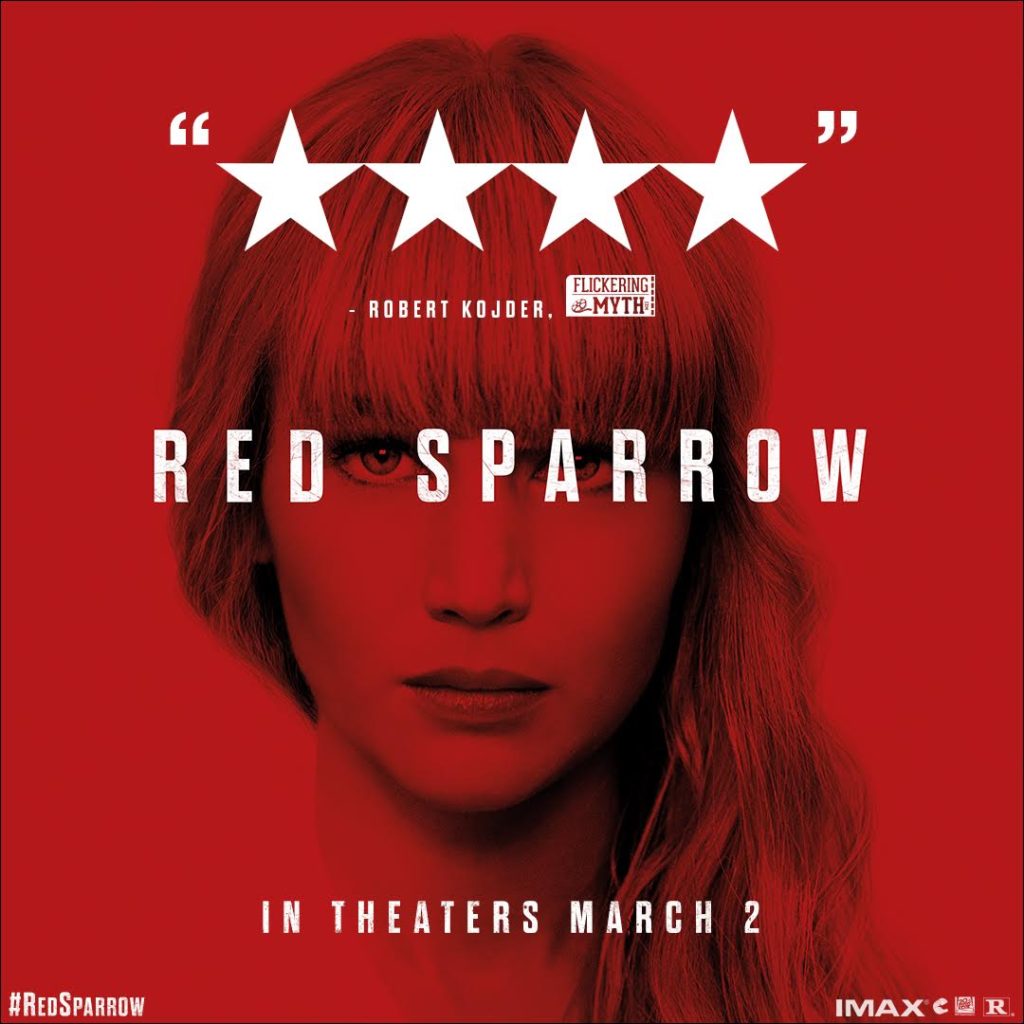 Lawrence, in a rare conversation, discussed Russian espionage, double-dealing and female empowerment and was joined by  "Red Sparrow" director Francis Lawrence, who also directed her in three installments of the iconic "Hunger Games" series; and actor Joel Edgerton, moderated by Fox5's Kevin McCarthy.  The timely panel discussion reflected our current interest in Russian involvement in our political processes.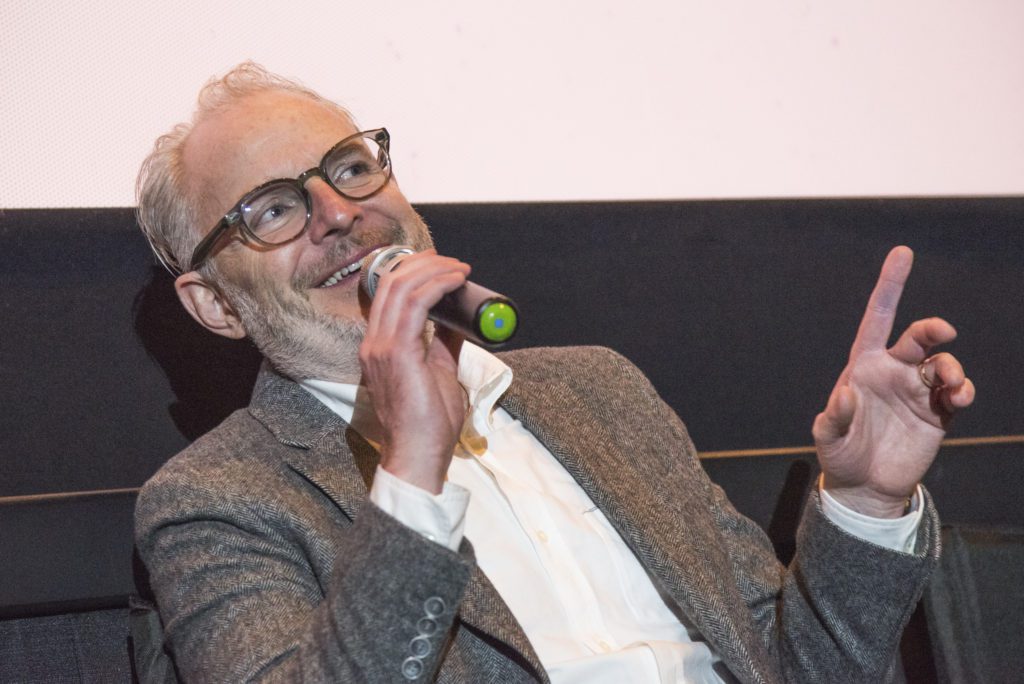 Francis Lawrence
Ironically, but also true to form, Lawrence was criticized about doing photos outside in her dress at the chilly London premiere to which the outspoken actress responded on Facebook: "Wow. I don't really know where to get started on this 'Jennifer Lawrence wearing a revealing dress in the cold' controversy. This is not only utterly ridiculous, I am extremely offended. That Versace dress was fabulous, you think I'm going to cover that gorgeous dress up with a coat and a scarf? I was outside for 5 minutes. I would have stood in the snow for that dress because I love fashion and that was my choice. This is sexist, this is ridiculous, this is not feminism. Over- reacting about everything someone says or does, creating controversy over silly innocuous things such as what I choose to wear or not wear, is not moving us forward. It's creating silly distractions from real issues. Get a grip people. Everything you see me wear is my choice. And if I want to be cold THAT'S MY CHOICE TOO."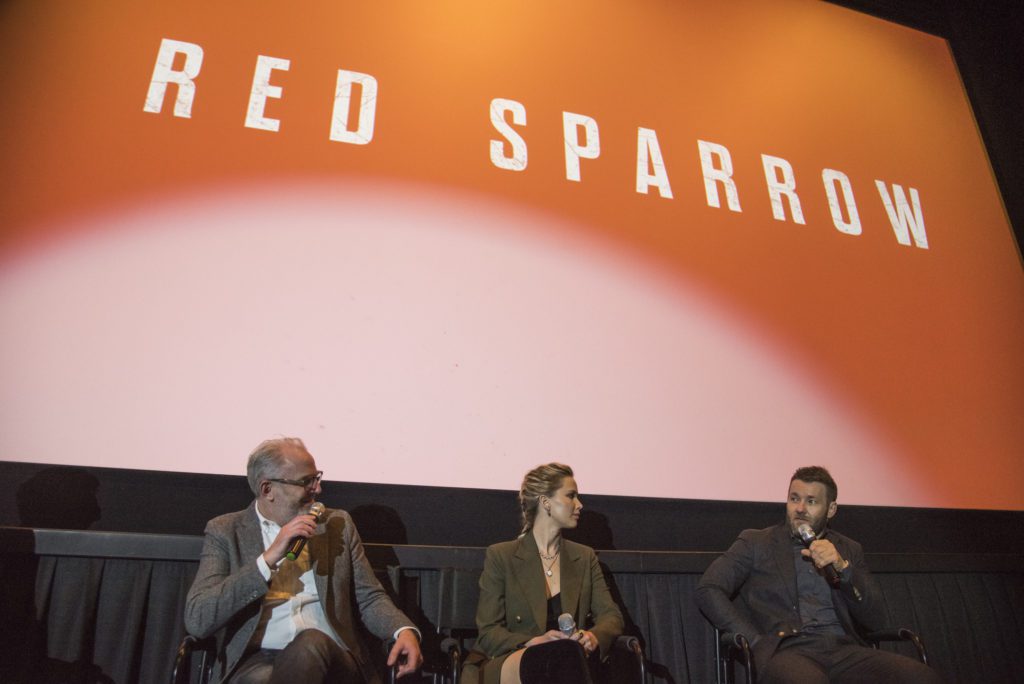 Director Francis Lawrence, actress Jennifer Lawrence, and actor Joel Edgerton
The Trailer: