Alhambra Premieres!
Photo credit: Janet Donovan
We're not sure which we liked better – the insanely addictive tuna tartare at the Alhambra Restaurant VIP debut at the St. Regis with Chef Sebastien Giannini at the helm, or the parting gift for carb starved guests – a loaf of Mediterranean inspired fig and walnut bread from an exclusive partnership that's been established with Boulangerie Christophe, a local baker from the South of France, that will be served exclusively in Alhambra.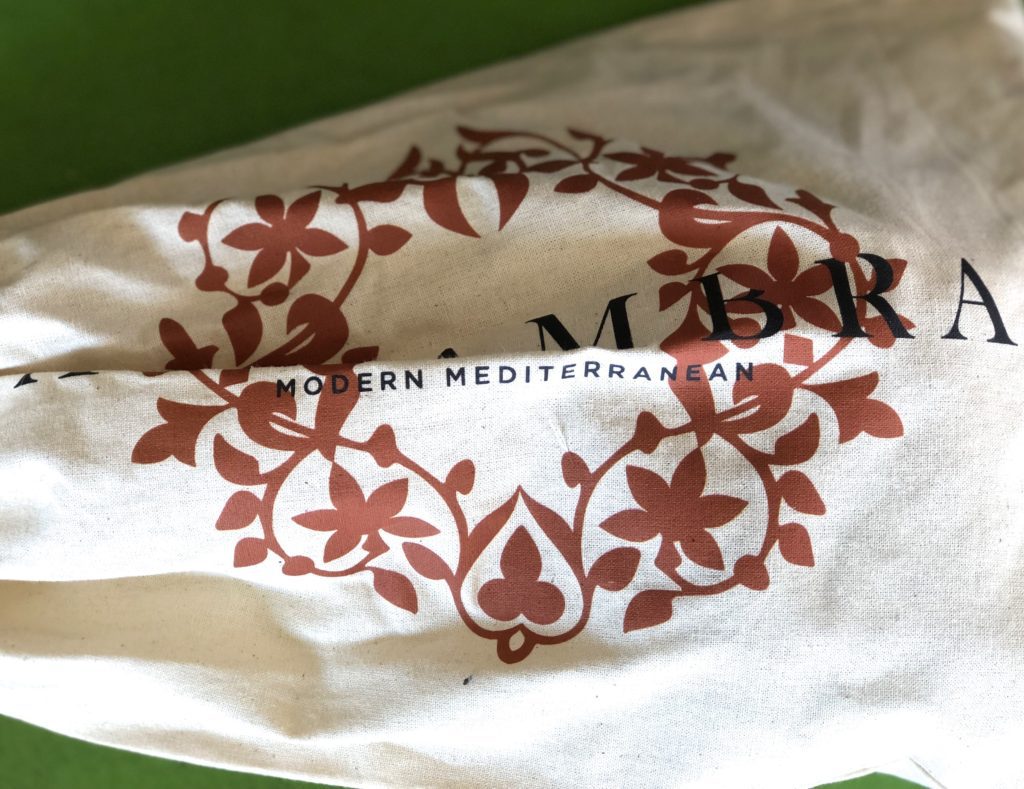 Guests wandered between the bar, the 'back room' and the kitchen of the Washington, DC downtown restaurant nestled within the St. Regis Hotel. "First impressions count and our reborn restaurant Alhambra's sampling menu of Mediterranean with French influence gave our opening party guests a tease of what to expect from Chef Giannini's finely crafted menu," said general manager Joseph Mattioli. "It was a great evening welcoming over 300 guests to DC's newest culinary experience." Check.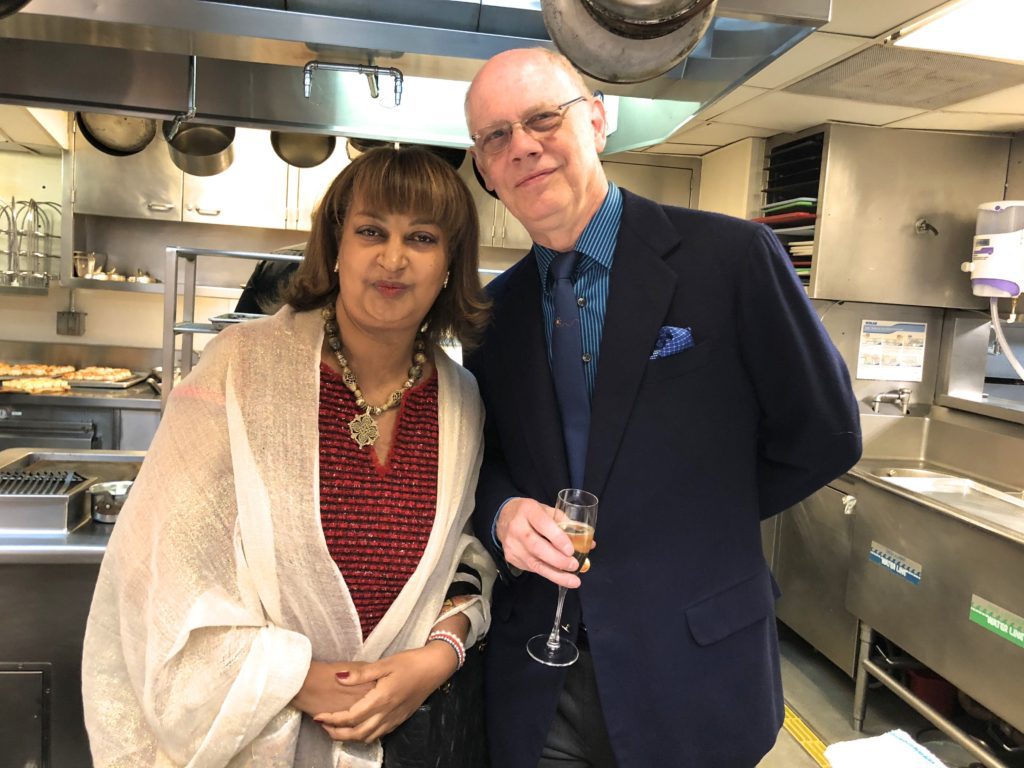 Princess Gelila Selassie and Kevin Chaffee
Alhambra premieres with a focus on fresh, local ingredients prepared simply and executed masterfully by Chef Giannini. "I chose some of my favorite menu items for this debut, including scallops a la plancha and tuna tartare," said Giannini. "I'm excited to welcome our guests for an Alhambra experience at lunch, dinner, and the newly revamped Sunday brunch."  Guests were welcomed into the kitchen for the scallops and cauliflower.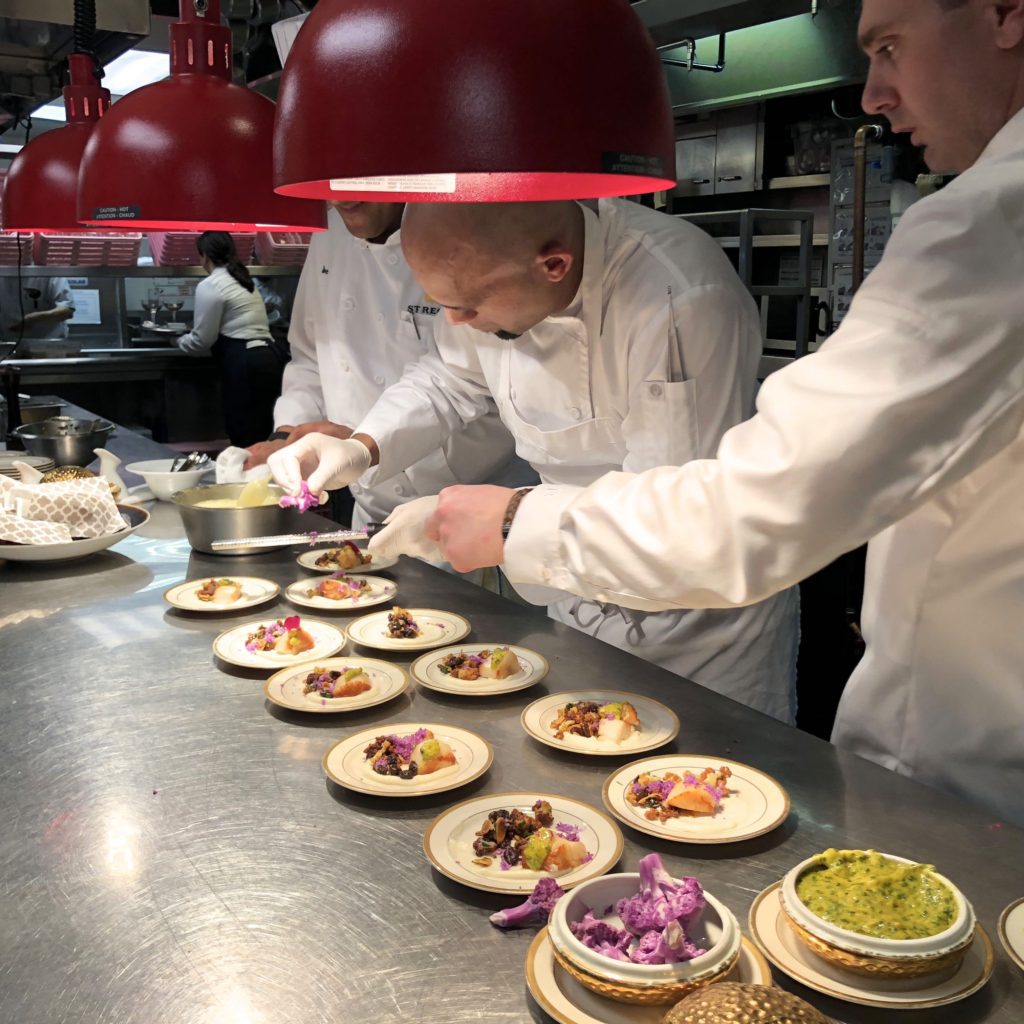 Samples from Chef Giannini and executive pastry Chef Thierry Delourneaux sweet specialties were accompanied by finely crafted specialty cocktails. The launch party was co-sponsored by DC Modern Luxury magazine and Bruno Paillard Champagne.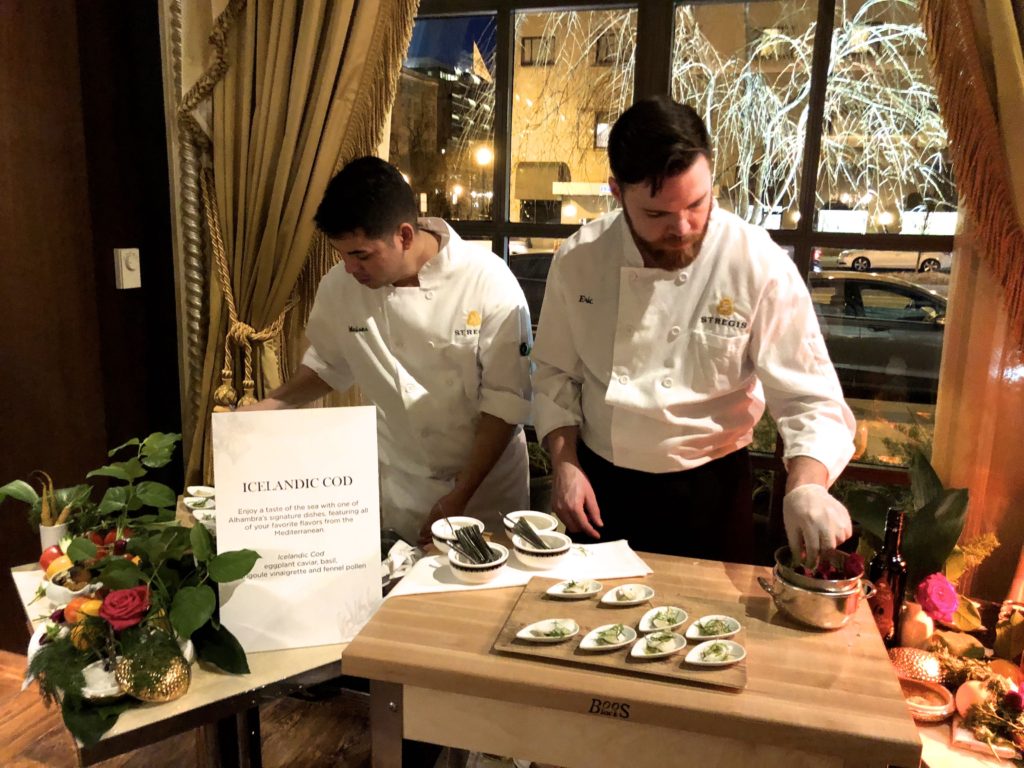 Icelandic Cod
Desserts
Guests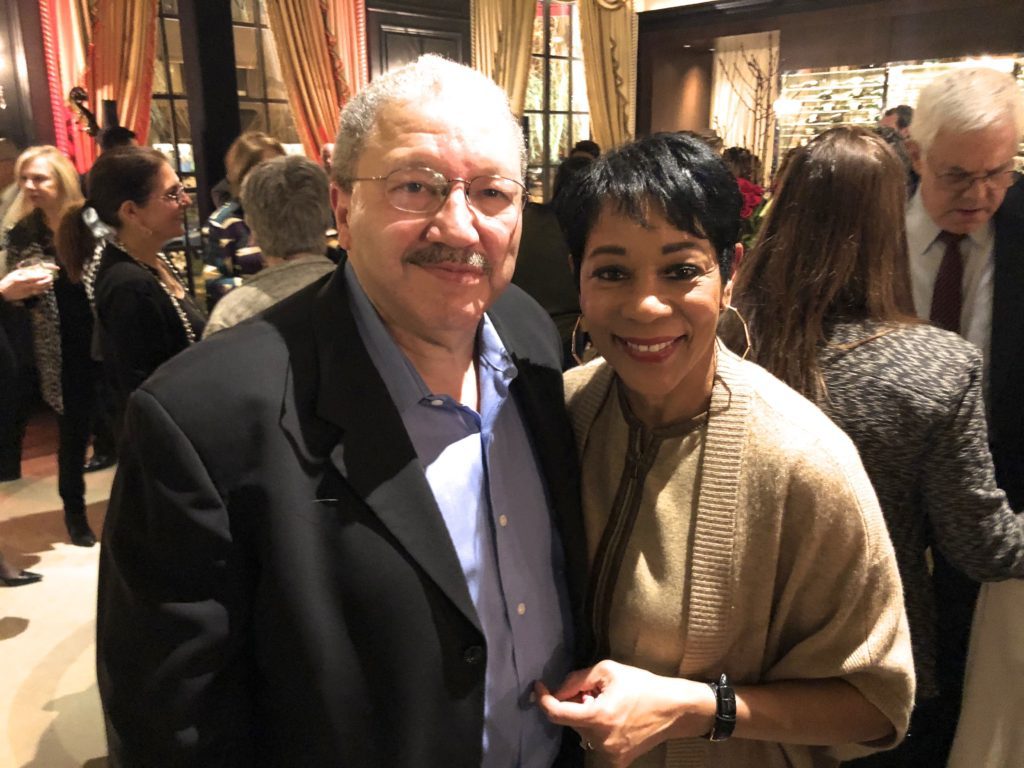 Michael Skehan and WUSA's Andrea Roane

Patio views