The Revolving Door!
Photo credit: Joy Asico
There's a reason Americans are sicker than they should be, poorer than they ought to be and less safe than they deserve to be.  That was the theme of Big Money Agenda:Democracy on the Brink at a sneak peek screening held at Landmark E Street Cinema with a diverse panel discussion including Michael Isikoff, T.H. Tim Roemer, Tiffany Muller, Dr. Carol Paris and John Pudner and a reception at DBGB in Washington's City Center that followed.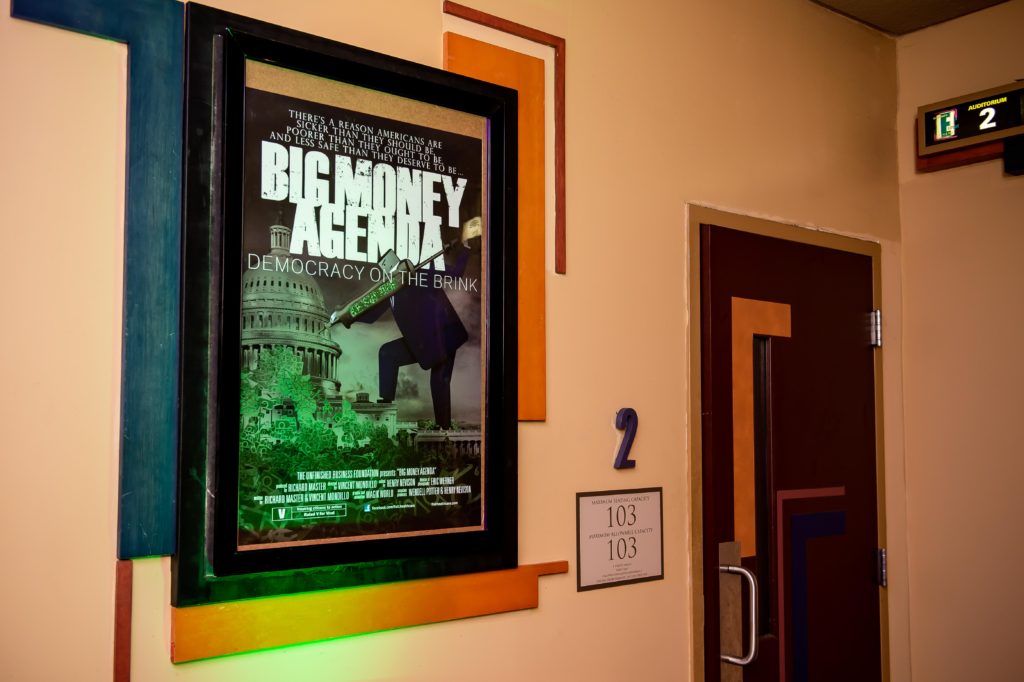 Other themes included: What did Big Money achieve? How much time do members of Congress spend raising money? Who pays for US elections?  And then there was "Dark Money" and the winner of the revolving door: Congress.  Some call Congress a finishing school for really good money. Currently, 50% of former Senators and 42% of former members of Congress and their staff go to work for lobbyists.  Up from just 3% in the 1970's.
With a mixed bag of political persuasions among the panelists; yes, things got heated.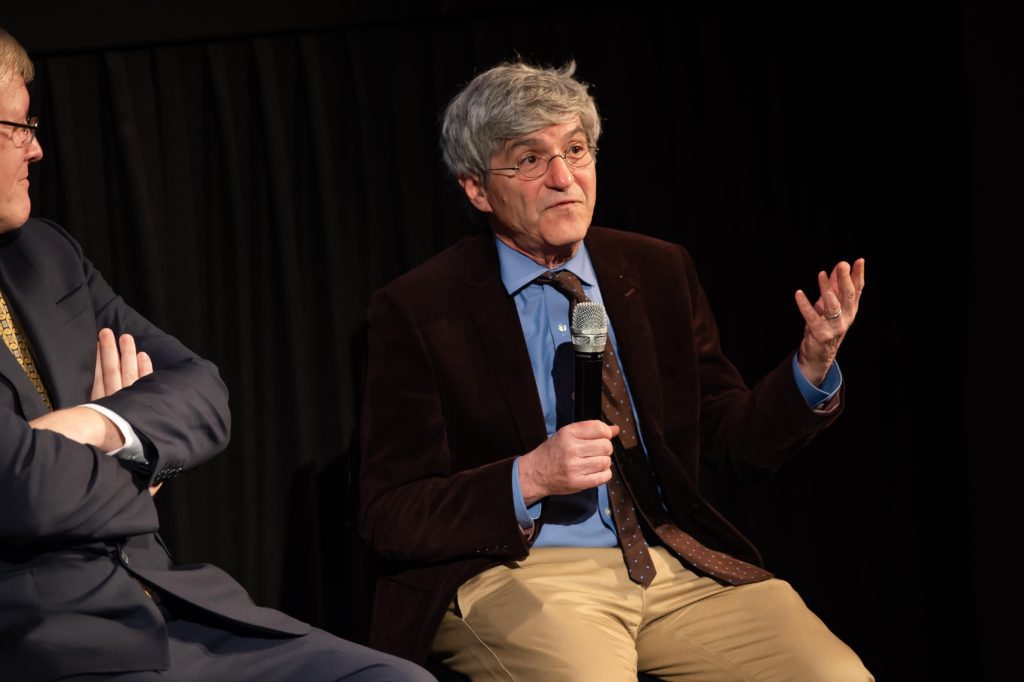 Michael Isikoff
"Can I ask a question?" asked Yahoo's seasoned investigative reporter. "If foreign influence is the unifier among conservatives – an issue that all conservative agree on – how do you explain the fact that the Republicans in Washington, in Congress, particularly in the House, have been so consistently dismissive of the Russian intervention in the election in 2016 to the point where they made very little progress on the investigation? They dismiss it. They don't want to pursue it and they continually apologize for President Trump and the many connections that have been established in his campaign and the Russians."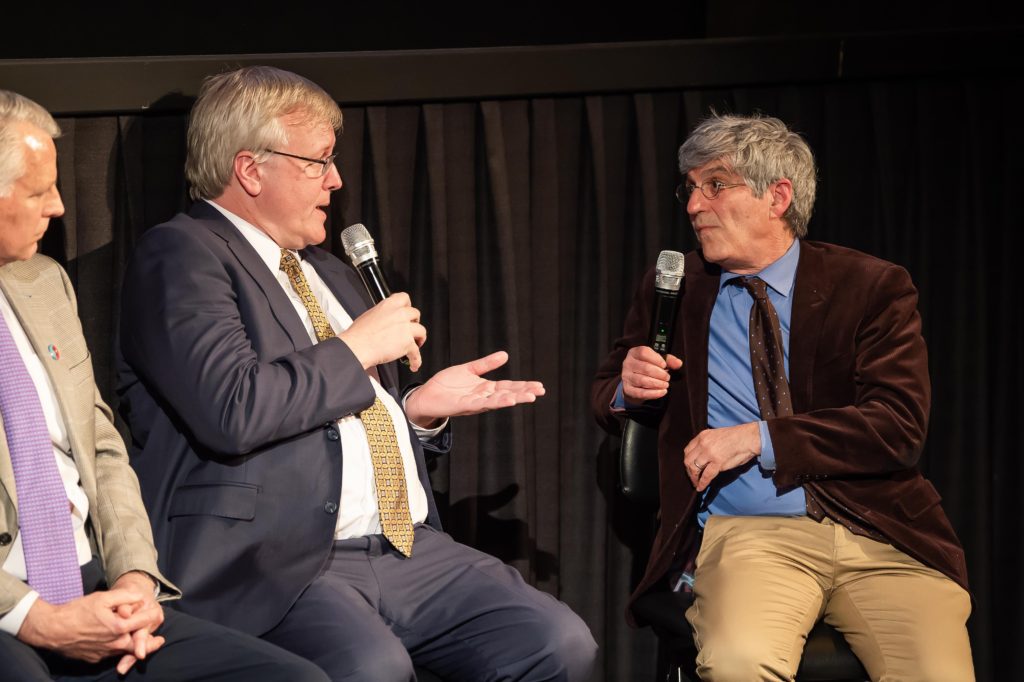 John Pudner and Michael Isikoff duke it out
The question followed lengthy comments by John Pudner, Exec. Director of Take Back Our Republic : "Let's face it. Everyone's gonna try to effect our elections. It's just whether or not we're going to let them. I mean, I argue in some ways the Chinese are way ahead of the Russians."
"I told them not to hold back on the panel, so I'm very pleased so far," said moderator Erica Payne – author, public policy commentator, progressive strategist and founder of Patriotic Millionaires.
In the end, after much input from the other panelists, we were left with this thought: "America will never be destroyed from the outside.  If we falter and lose our freedoms, it will be because we destroyed ourselves."