Unbound!
by guest contributor Joe David
Photo credit: Nicole D'Amecourt
The Washington National Cathedral stepped out of its traditional role to host a gala dinner concert for nearly 200 of Washington's most prominent residents. It was the PostClassical Ensemble's first annual gala after becoming the Cathedral's Ensemble-in-Residence last fall.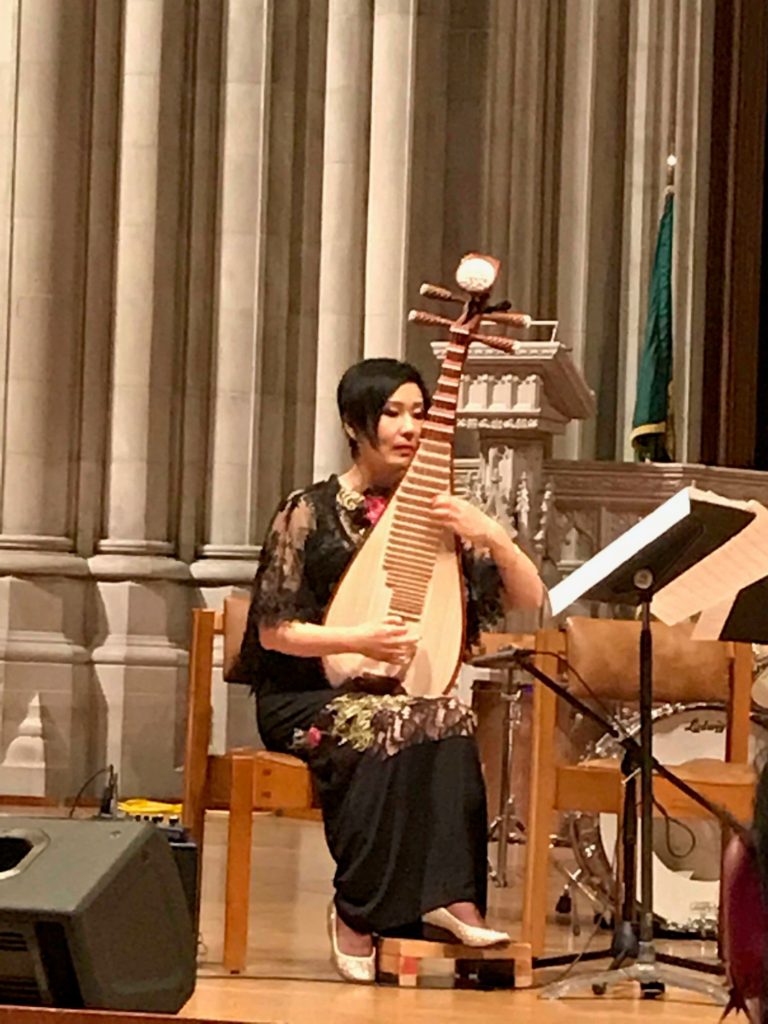 Min Xiao-Fen
During its one-hour concert, the Ensemble reinterpreted musical statements of the masters with a new sound that boldly reassessed the familiar with comfortably sedate themes. Min Xiao-fen, the featured performer, whom The New York Times once dubbed as a "Fearless … pipa player," defied classical limits by bringing a beauty to post-classical compositions that proved to be both original and pleasing. In an angelic voice that gently complemented the ensemble, she gave a magical flight to the music, while she plucked away at her pear-shaped pipa. What was heard was not only inspirational but liltingly spiritual. In Joseph Horowitz's published comments of the artists, he said, "Min Xiao-fen is a pipa player like no other. When she speaks the language of Thelonious Monk, Duke Ellington or Miles Davis, the results are transformational." The Very Reverend Randy Hollerith summed up the performance even more flatteringly by saying, "Whenever we hear something beautiful like this, we are experiencing the holy."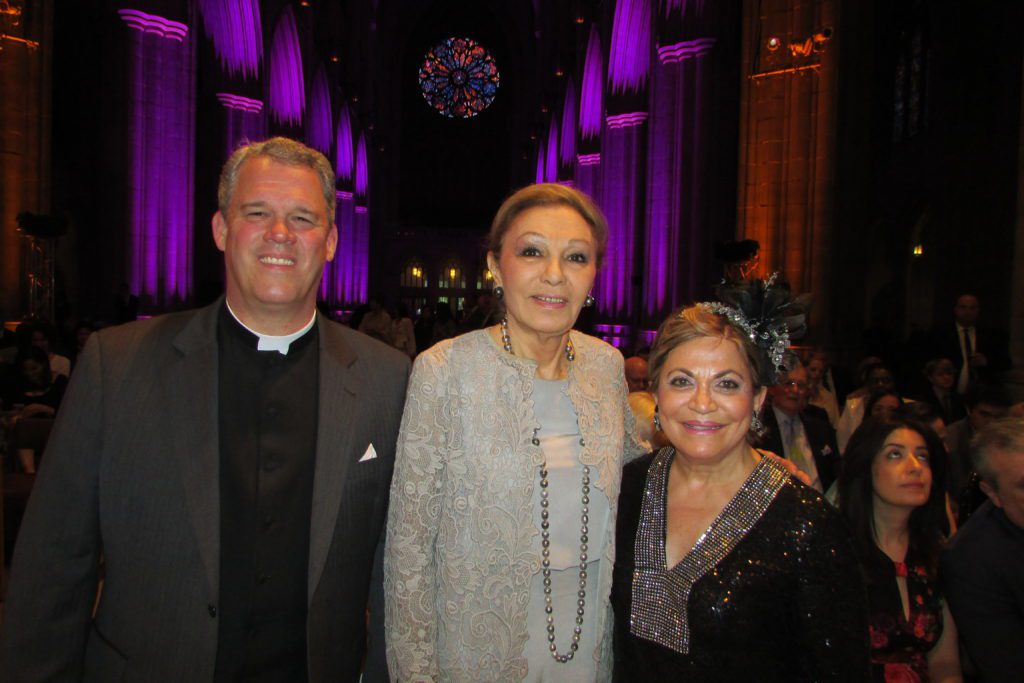 The very Rev. Randy Hollerith, HIH Empress Farah Pahlavi and Annie Totah
The PostClassical Ensemble, which was founded in 2003 by Angel Gil-Ordonez and Joseph Horowitz, has been thrilling the concert world for over a dozen years by radically rethinking the entire concert experience both in its format and repertoire. The gala evening of music and fine food came to a memorable end with a laser light show that dazzled the eye with swirling movement and flashing color. Annie Simonian Totah who was the honorary chair for the event deserves special credit for her untiring effort, which made the evening a spectacular success.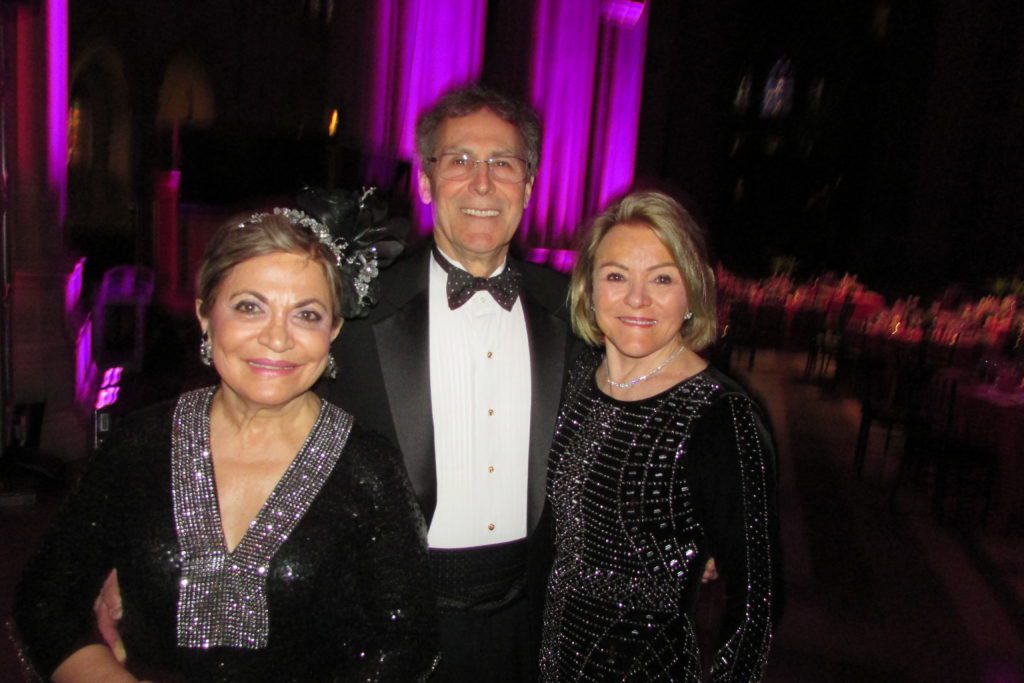 "I am thrilled that Washington National Cathedral has selected the PostClassical Ensemble as its Ensemble-in-Residence and our first gala dinner-concert in celebration of this union was so well received," Totah said. "Hopefully, what was achieved Saturday night will become the standard for what will follow in the coming years."
Nicole D'Amecourt, Jerome and Lisette Barry
Guests included HIH Empress Farah Pahlavi, Peter and Ineke Kreeger, the Ambassador of Armenia Grigor Hovhannissian and his wife Victoria, Ambassador Ray and Shaista Mahmood, Kim Sajet, Sachiko Kuno The Honorable Ambassador of Armenia and Mrs. Grigor Hovhannissian, Ambassador Ray Mahmood and Mrs. Shaista Mahmood, Dr. Dorothy Kosinski and Mr. Thomas Krahenbuhl, Jerome and Lisette Barry, John Arundel, and Antonio Alves.