The Garden Bunch!
HollywoodOn Productions: Janet Donovan & Brendan Kownacki
Photo credit: Brendan Kownacki
The annual White House Correspondents' Dinner, a.k a. Nerd Prom, took place this year without The President and without the usual Hollywood fanfare, but the show went on. It didn't stop the party circuit goers from attending their most favorite & entertaining events which included the famous Garden Brunch held at the Georgetown home of Sally and Mark Ein who co-hosted along with Tammy Haddad, Hilary Rosen & Megan Murphy, Fred Humphries, Mark Testoni, Greta Van Susteren & John Coale, Fritz Brogan, Franco Nuschese and Kevin Sheekey.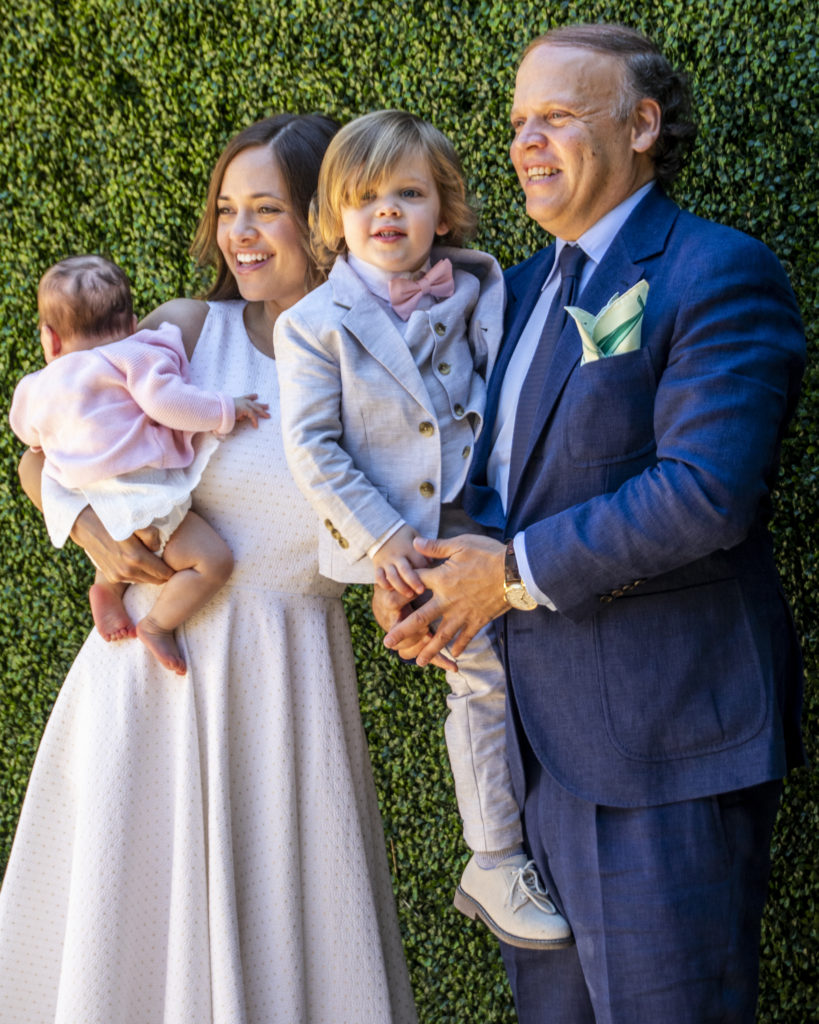 Sally and Mark Ein
The 25th Annual Garden Brunch honored veterans by highlighting Wells Fargo's veteran home donation program and NS2 Serves' training and hiring programs. Garden Brunch hosts, partners and Bob Woodruff, Co-founder of The Bob Woodruff Foundation for injured veterans and their families and ABC News Correspondent, recognized the service and sacrifice by our veterans by making a very special presentation to a military family as well as the graduates of the NS2 Serves veterans training program.
"The Garden Brunch started 25 years ago as an intimate backyard gathering with friends from New York and LA who were in Washington for the annual Correspondents' Dinner," said Tammy Haddad, Garden Brunch founder. "Over the years, the Brunch grew and we quickly realized that we should use this platform to help others while celebrating great Washington heroes in journalism and in the military. It's an honor to host the Garden Brunch and to be part of this exciting weekend of putting a spotlight on the importance of free press in America."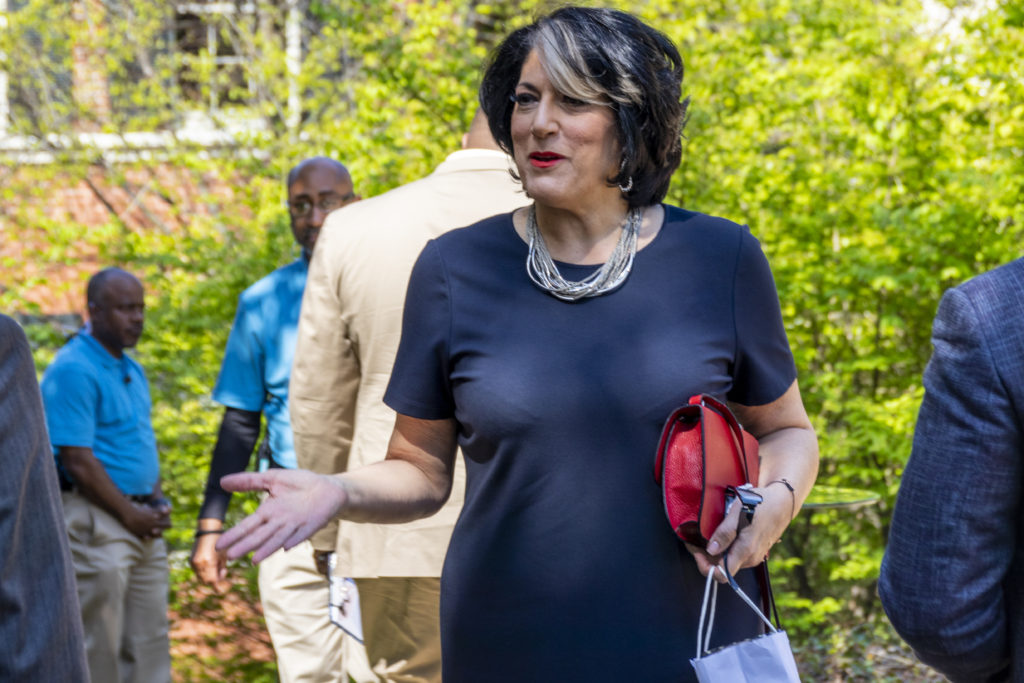 Tammy Haddad
Lt. Governor Justin Fairfax awarded a mortgage free home to Staff Sergeant Dominic Perrotte and his family through Wells Fargo's veteran home donation program in partnership with the Military Warriors Support Foundation.
"At Wells Fargo, we are committed to the men and women who bravely serve our country," said Jerry Quinn, Military Affairs Manager for Wells Fargo. "One of the ways we support the military community is by donating homes to combat-wounded veterans, in collaboration with the Military Warriors Support Foundation. At the Garden Brunch, we joined the Foundation to present Staff Sgt. Dominic F. Perrotte III with the deed to his mortgage-free home. We are so grateful for Staff Sgt. Perrotte's service and his family's support and sacrifice through it all."
"We couldn't be more pleased to be involved once again with this prestigious event. We are proud to recognize the tenth NS2 Serves class for their service to our country. Their extraordinary focus and dedication to earning technology certifications will pave their way to private sector careers." Mark Testoni, President & Founder, NS2 Serves.
The bipartisan #GardenBrunch guests: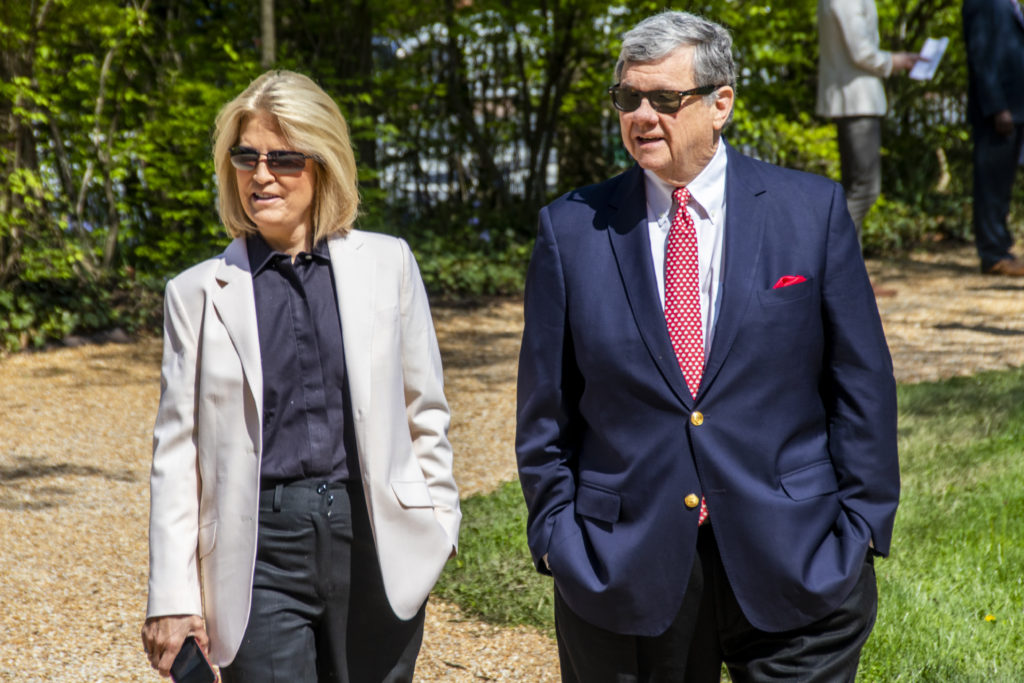 Greta van Susteren and John Coale
On the Red Carpet 2018:
A look back over the past few years:
2017
2016
2015