CARE!
Photo credit: Janet Donovan

"I am here because I have been on the receiving end of CARE. Eighteen years ago, I was a refugee. I remember very vividly when Serbian military and paramilitary forces came to kick us out from our homes. I remember when I was separated from my parents. And I remember walking empty handed, carrying my little sister in my arms, not knowing where we were going, with no address, separated from everything we knew and loved," Ambassador Vlora Çitaku of Kosovo said in conversation with Amb. Dwight Bush, Sr. and Heather Higgenbottom at the home of Didi and Ambassador Walter Cutler to introduce CARE co-hosted Colleen Nunn, Lynda Webster and former Ambassador to Yemen, Abdulwahab Al-Hajjri.  "It is in moments like this, tragedies of this magnitude, that somehow [create] not only the worst, but also the very best humanity has to offer and that is CARE."
Ambassador Vlora Çitaku
"I remember when I crossed the border, completely exhausted," she added. "There was a sea of people waiting for us on the other side It was a month of CARE giving us food, water, toys for my little sister. You cannot imagine how important it is in moments like that to know you have someone who cares and to know that you are not alone. Once we crossed the border, there was this old man who just broke into tears and he told me 'I don't know you. I have three children, but from today and onward, you are my children too.' He took us home, he gave us food, shelter and he took care of us until the day Kosovo was liberated and I managed to go back home."
While there were numerous speakers and discussions, sometimes a personal story tells it best which is why were are focusing on the words of Amb. Çitaku.  Everyone was spellbound by her story.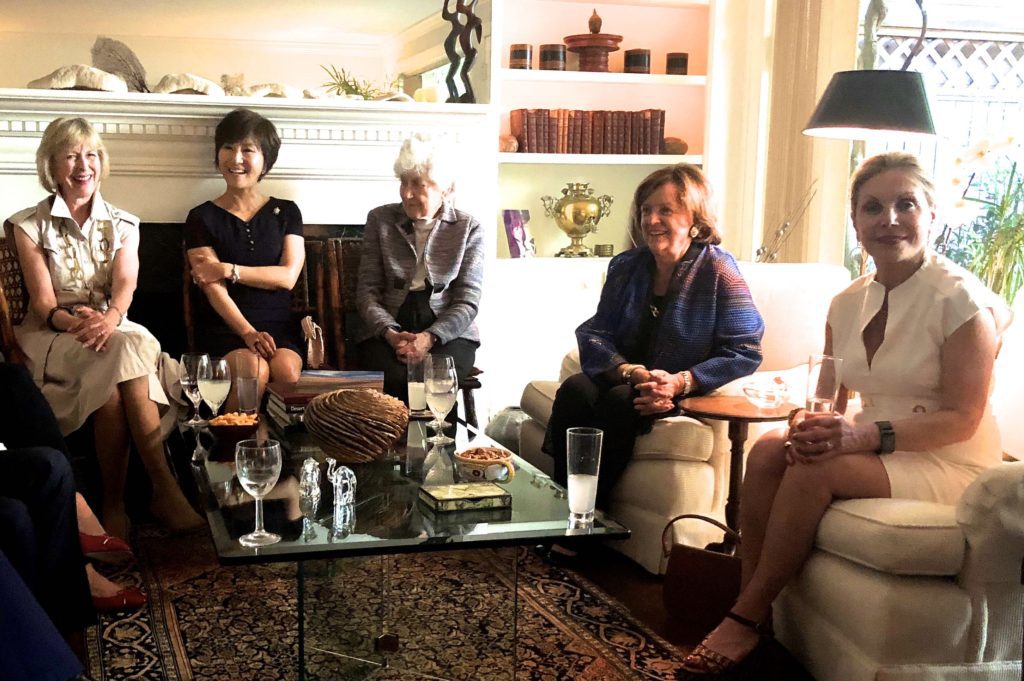 "So Kosovo's story is a reminder that humanity is capable of miracles," she continued.  "I would have never been here today if the world didn't care. I would have never been here today if there was no US leadership in the world. I know politics is very divisive, especially nowadays, and that's a global trend, but this country is still by far the very best this planet has to offer, and this country is great because this country is generous. And this generosity is demonstrated by people like you, who today could have been enjoying the beautiful weather which we've desperately missed. But you chose to be here, you chose to show that you care, so please remember that you can change somebody's life, with very little care. My sister's life changed when she received that small doll. Nothing could have made her happier. And my life changed later, when I was able to go back home because the world cared. You don't have to wait for anyone to do the right thing, you just look at one another. You're great sources of inspiration and I'm sure you will find ways to inspire others also to get involved and help one another."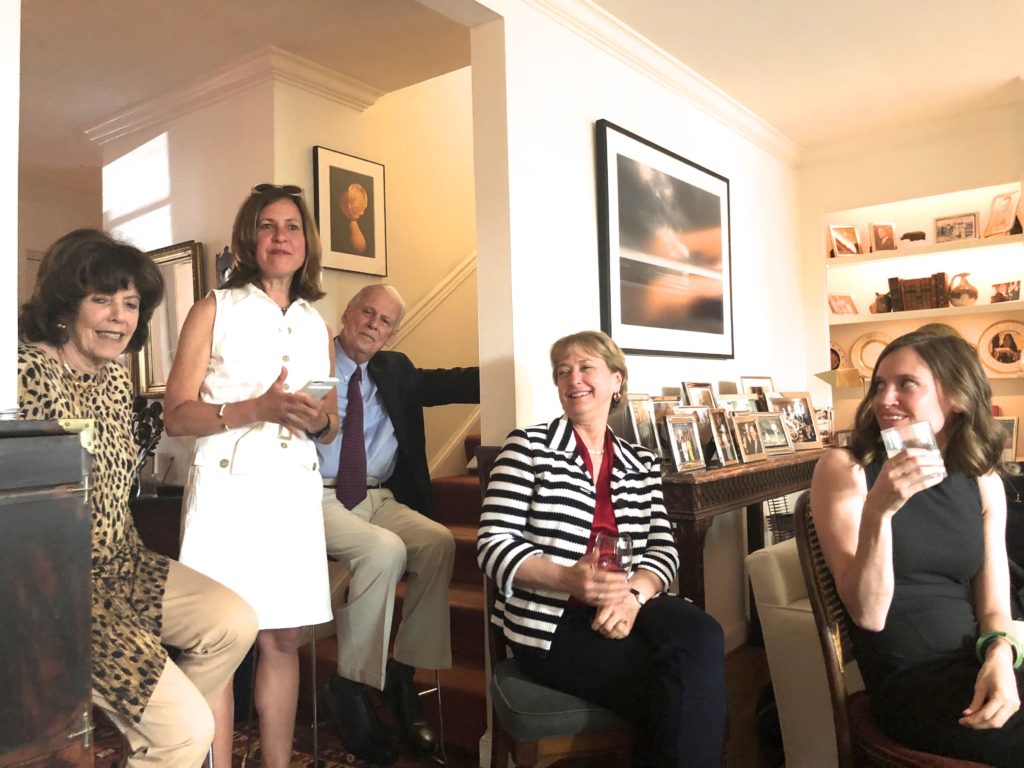 "This is a small world. We're so interdependent, we're so interconnected, we're one kind, humankind, and it breaks my heart when I see that sometimes we tend to forget. So never forget, always care, and remind yourselves of the great miracles you have done, like the ones in CARE. Being able to go back home and today to represent my country, it's a miracle. You know, Kosovo is very small, it's the size of Connecticut in southeastern Europe.We're just ten years old actually, two years younger than twitter, but we are also the most pro-American nation on earth. You know, we have a Bill Clinton statue next to the George W. Bush Boulevard. So basically, if you don't know American politics, you're lost. So when you care, like you did for us, what you receive is gratitude and that is so fulfilling, so thank you for caring."