What is Light….
Photo credit: Courtesy of Markette Sheppard
What is Light?  "It's my love letter to children all over the world. Light comes in many forms. It comes from the sun. It comes from a firefly. It comes from within you and the things that you do. You alone are enough to light up a room. And if kids could just realize that early on, who knows where they'll go with that information. And so this was really like my love letter to my son that is now in a book."

"I don't think I had this fairy tale childhood where everything was perfect and all of my needs were met; but I truly feel that I had something innately in me that whenever somebody tried to tell me I was less than or I wasn't enough or I didn't matter as much, I just never ever accepted that," Markette Sheppard told Hollywood on the Potomac. Shepard is host of Great Day Washington on CBS in Washington DC's WUSA9. She is also the author of the just published inspirational children's book, What Is Light?  She has been featured on NBC's TODAY, ABC's Live! with Kelly and Michael and on VH1′s national morning show Big Morning Buzz Live. She's also winner of a 2017 Telly Award and the 2016 CableFAX award for Best Talk Show Host in the region and was nominated for the 2018 Emmy in the host category!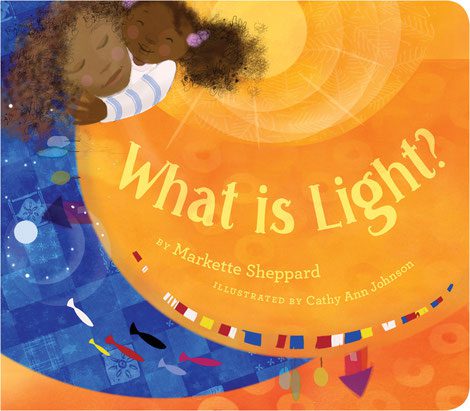 About the book: "Light can be so many things! The twinkle of a faraway star, a firefly captured in a jar, a mother's love, a turtle dove. Lyrical text and crisp, cheerful illustrations illuminate What Is Light? each page revealing the sparkle found in a child's simple but extraordinary world. Young readers will enjoy discovering the special glow in everything from nature to the smiles of loved ones. The light revealed on the final page makes a fitting finale for this sweet, bright tale."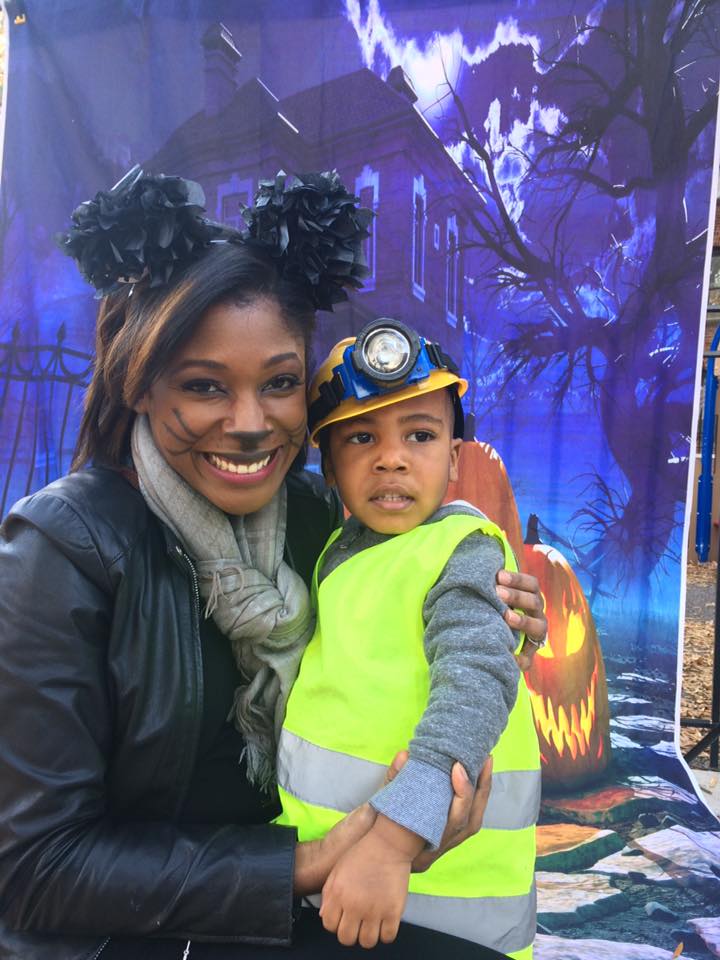 Markette and her son
"I did the book in the year after I had my baby. So I wrote it several years ago. He's four and a half years now. And while I wasn't working, I was a stay-at-home mom.  I still had the passion for storytelling and while I was reading him the newborn books here and there, I realized that I had stories inside of me. And I was imaging also all of the wonderful things that I wanted to teach him as a mother and I needed to write some of this down. What is Light is one of the first stories that I wrote down about the inner light that you have in you."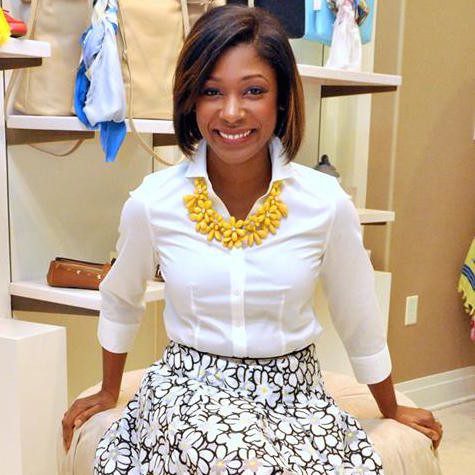 Markette
We asked Markette to explain some of the messages portrayed in the book. "Light can be many things, such as the brightness our Sun brings. The bright green leaf floating in the wind. It's light. It's a light leaf and then that feeling when you let it go. The leaf is physically light. It literally defies gravity because of it's structure. And when you're doing something that's good and right, you should feel light too. It could be freedom.  Tree branches are there to connect and extend.  Light can be so many things – a mother's love."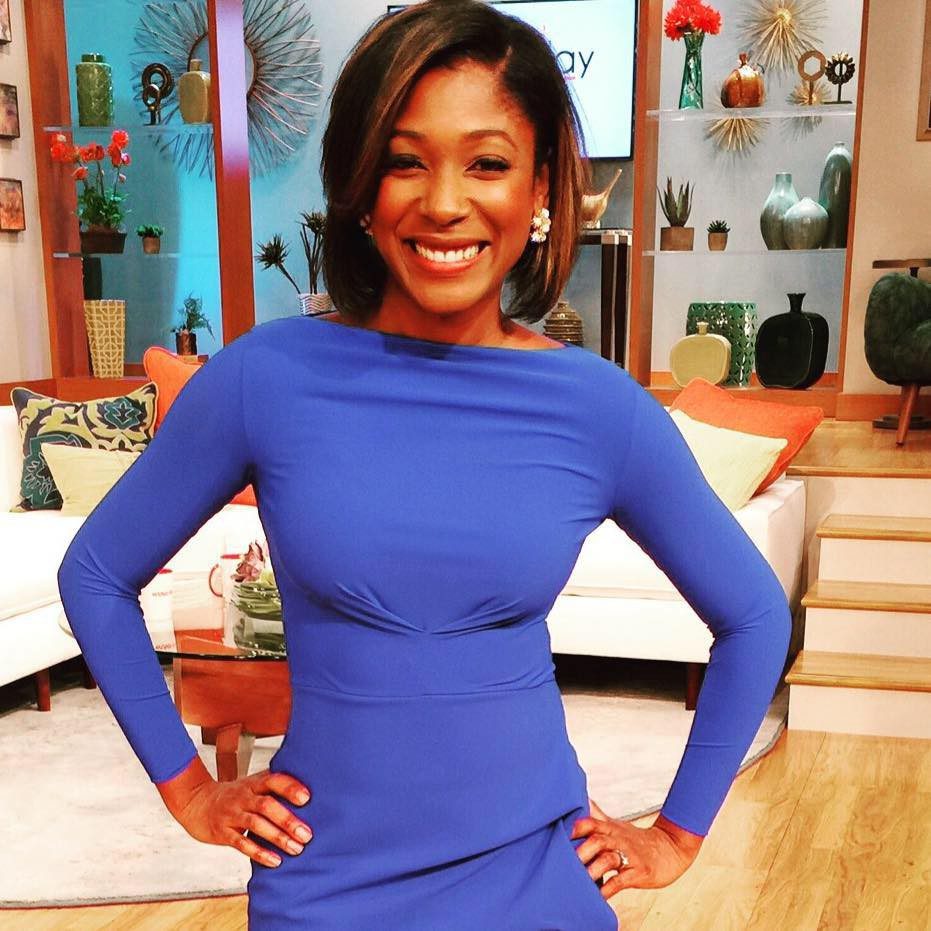 Markette
We asked her about her childhood to get some idea as to how she got to where she is:  "I did not have this cookie cutter Mom who told me I was great all the time. I had a great relationship with my father, in fact he even bought me a little charm when I was young that said Daddy's Little Girl.  But they were tough on me. I had to get a job when I was 15. I had to work. I had to learn value so everything wasn't given to me; but when you're 15 and you get a job and you're out there working with adults, you're introduced to the realities of the world as well. Yeah, I had to do my chores. If I had an achievement in school, it was good. My Mom and Dad said this is good. They never said, 'This is great! You're perfect!' I was always good. But you can do better. Or you should do better. So no one was telling me I was perfect."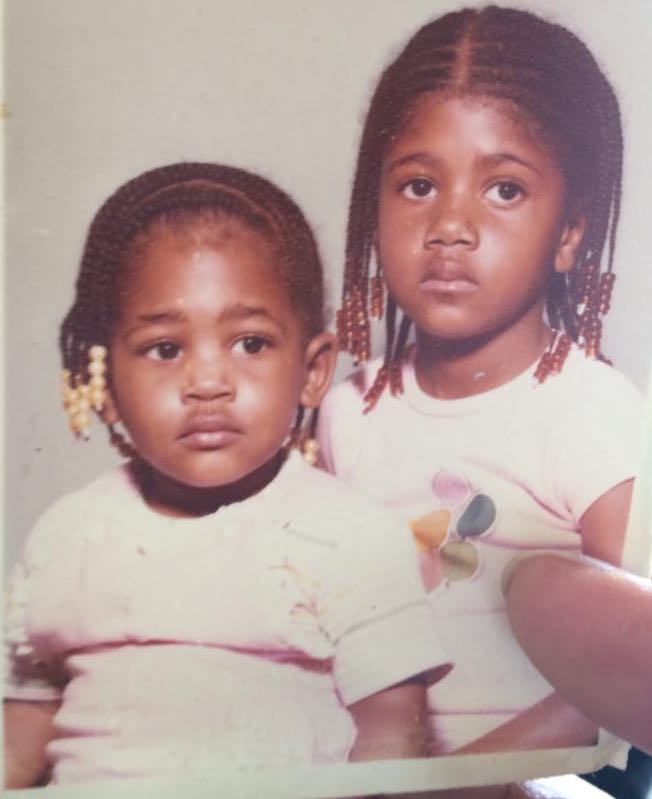 Markette at 3 with her older sister
So where did that confidence come from? "I don't know. I don't know how to explain it, but thanks to maybe the grace of God, or the universe, something in me, I have always felt like, 'I am worth it.' If nobody else in the room believes in me, I'm going to believe in myself. I'm going to have a table for one and be just okay."  So maybe them never thinking it was enough, it was 'a blessing in disguise.'  What we do know is that she has passed along the 'light' in her children's book.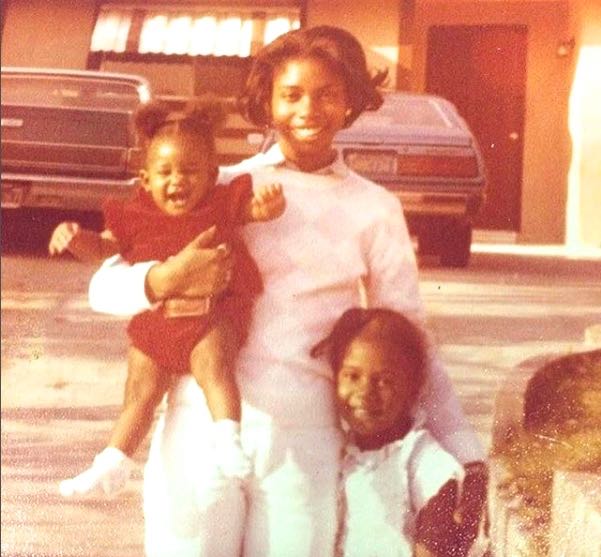 Markette with her Mom and her older sister

Her first childhood memory was when she was 5 in Kindergarten. "I remember my Mom dropped me off and she left and I can see the classroom and I can see the hallway and it dawned on me that she left so I ran down the hall looking for her and she was gone. I was like, she's gone, I have to stay at this place? All I remember, my earliest childhood memory, is I'm in the kindergarten classroom and my Mom left, and this is new and I went chasing behind her and now that I'm a Mom, I just wonder …hmm, my son went to daycare when he was around one for the first time so I just wonder. They told me that he cried when I left, and they told me to make it quick. But I wonder if he and his one year old mind felt the same way that I felt in my five year old mind, "Where is she?" My mother might very well have hugged and kissed me and said, 'This is kindergarten, you're gonna be here now, from now on. School, education never ends in life.' But that's not the part that I remember. I just remember, she's gone, oh my God. I'm here by myself. I have to do this! It's kindergarten. Sink or swim!"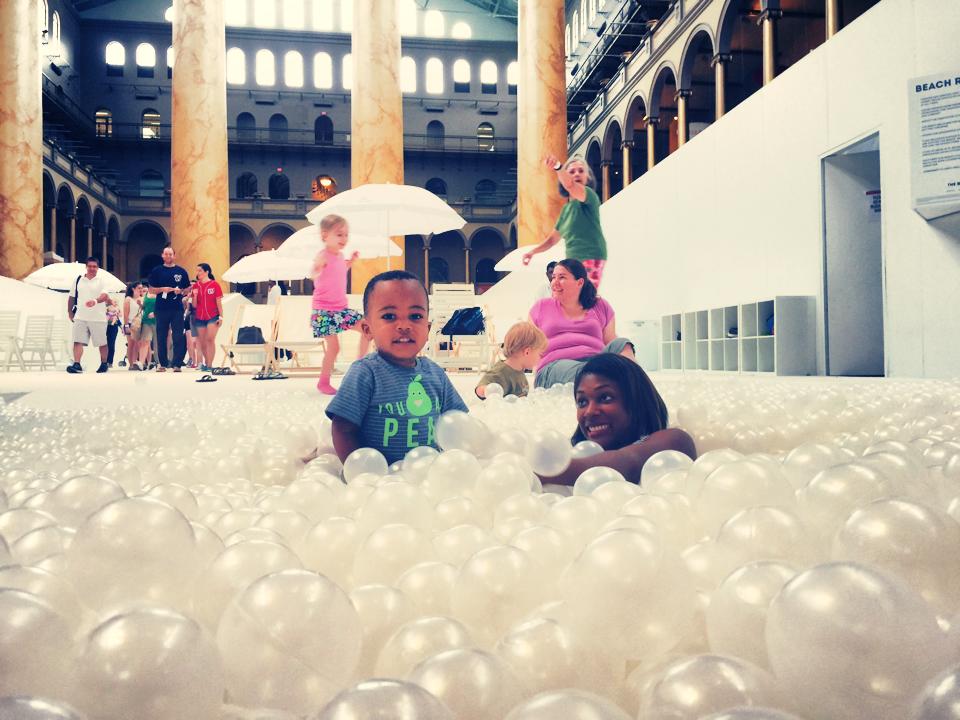 Markette with her son
We also wanted to know when she realized she wanted to be a reporter: "I remember being in elementary school, maybe 10 in the 5th grade and my family got a video camera as a family gift and my Dad was video taping and I had a microphone. I was on the front lawn doing reports about my friends. I said, I want to be on TV."  And so she is!
Delegate to the United States House of Representatives representing the District of Columbia. DC's  Eleanor Holmes Norton will attend and make remarks at the June 24th book launch party at Busboys and Poets  – 625 Monroe St NE, Washington, DC 20017

Markette on VH1 from Markette Sheppard on Vimeo.
Markette on TODAY Show from Markette Sheppard on Vimeo.