Dancing with the Stars!
by guest contributor Elaine Doody
Photo credit: Courtesy of DWTS

Washington, DC's Dancing Stars Gala hosted a Launch Party to kick off its fifth annual charity fundraiser. Gala Co-Chairs Maria Coakley David and Jim David welcomed over 100 guests to the Red Carpet event at the Mosaic Ballroom in Fairfax, Virginia. Drinks, hors d'oeuvres, and dancing were enjoyed by more than 100 people in attendance while mingling with contestants who will compete for the coveted 2018 DC's Dancing Star Gala Mirror Ball Trophy at the November 10th event with the chance to donate $10,000 to the charity of their choice. Attendees also had a chance to meet, take photographs and videos with one of this year's Judges and host of Say Yes to The Dress: Atlanta, Monte Durham.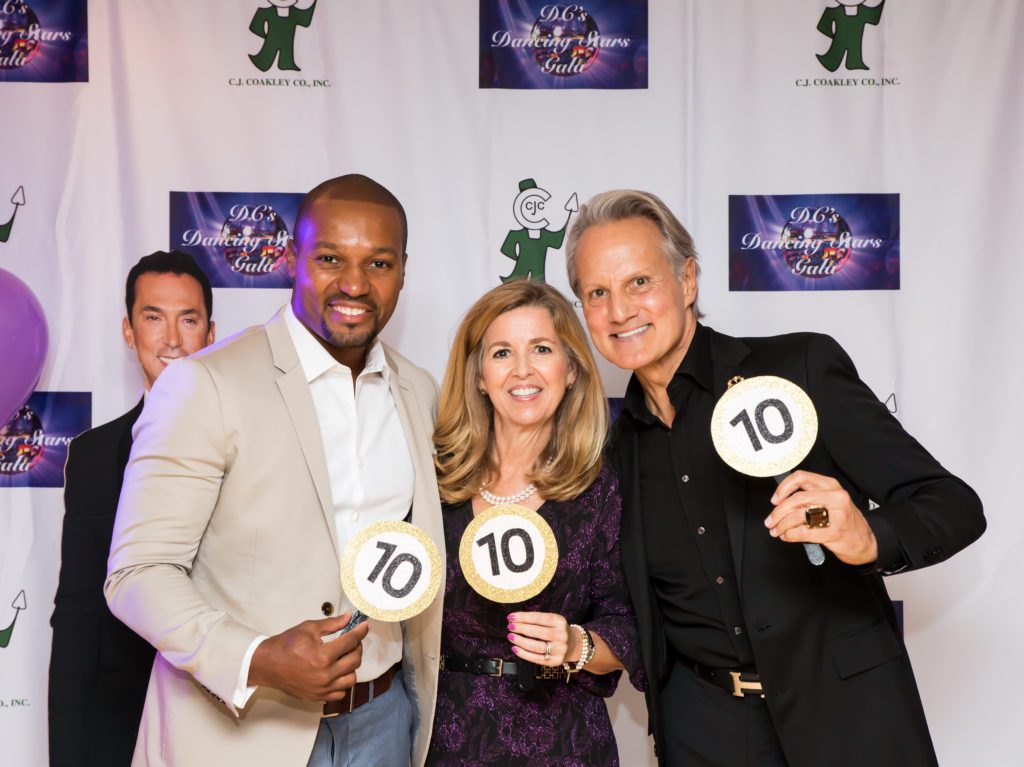 Darren Haynes of WUSA9 with Maria Coakley David and 2018 Celebrity Judge, Monte Durham of Say Yes To The Dress: Atlanta
Attendees included some of the 2018 Celebrity Dancers" Elizabethany of HOT 99.5, George Nash of Associated Builders and Contractors, Darren Haynes of WUSA9, Dr. Alex Naini of Aesthetic Dental Spa, Erin Como of Fox 5 DC and Dr. Irma Becerra, President of Marymount University. The Gala also introduced Corporate Challenge Participants Erika Glon, Allison Bentz Pai, Mordecai Scott, and Michelle Reilly. "Jim and I are super excited about the impressive list of celebrities and corporate representatives committed to Dance, Judge and Emcee for the 2018 DC's Dancing Stars Gala! Their generous spirit truly warms our hearts and helps continue to raise the profile and the impact of our Gala in the DC Area and beyond" – Maria Coakley David, CEO of C. J. Coakley Co., Inc. and Gala Founder and Chair.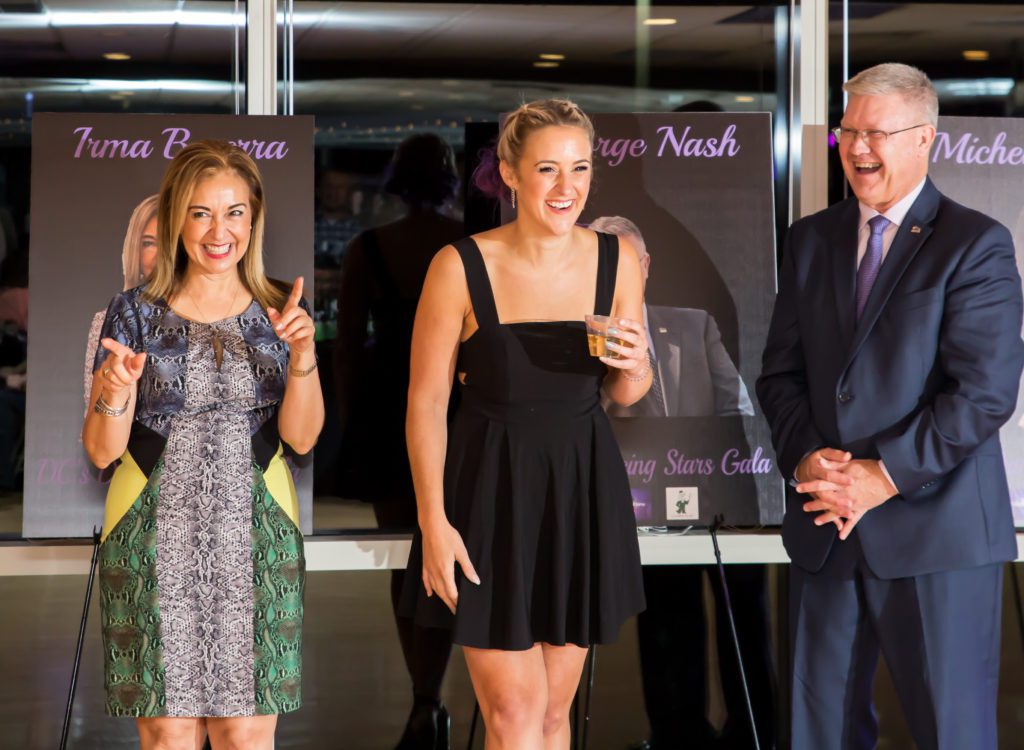 2018 Celebrity Dancers Dr. Irma Becerra of Marymount University, Elizabethany of Hot 99.5 and George Nash of Associated Builders and Contractors
The November 10th DC's Dancing Stars gala will bring together members of the community to generate hundreds of thousands of dollars to support local charities, including The Leukemia & Lymphoma Society, Marymount University, Jennifer Bush-Lawson Foundation and Operation Renewed Hope Foundation. "I am very proud to have served as a DC's Dancing Stars Gala committee member since the beginning. Many lives have been changed as a result of this great fundraising event. I thoroughly enjoy working with this dedicated group of genuinely nice people who believe in the importance of giving back to the community. This was the best Launch Party yet and I encourage everyone to financially support this incredible event and make a difference in someone's life." – Vincent Stovall, DC's Dancing Stars Gala Committee Member & Director of Student Engagement, Marymount University.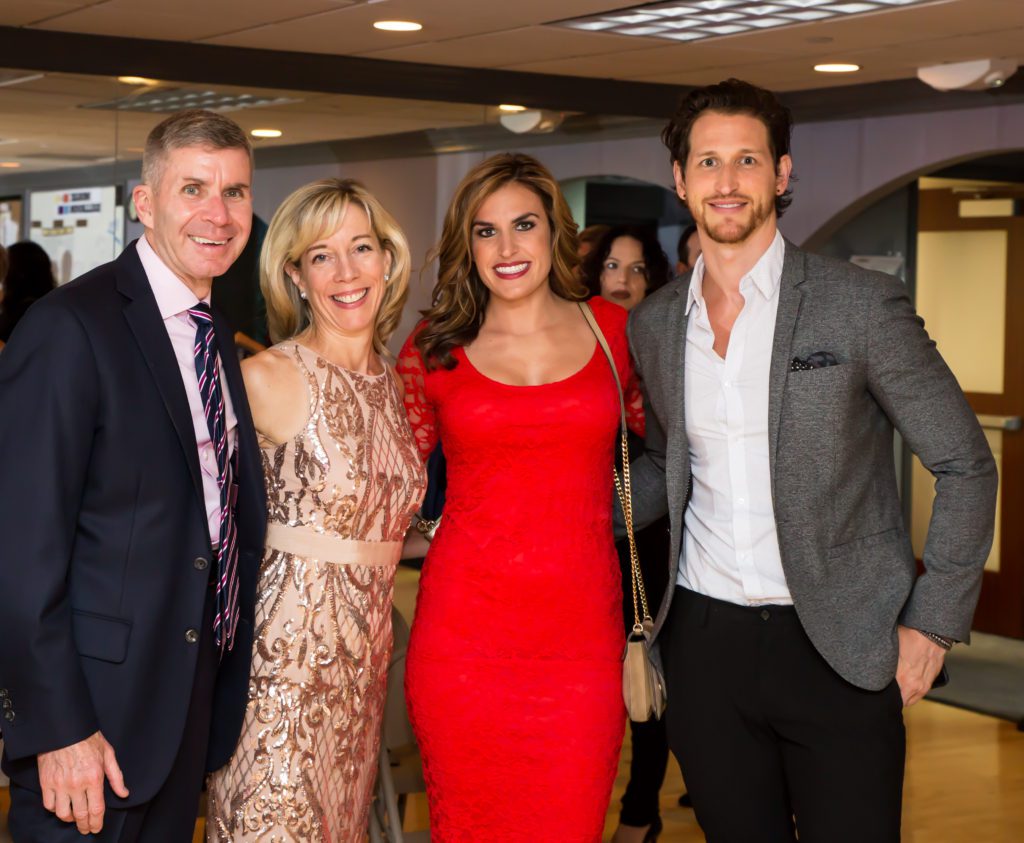 2018 Celebrity Dancer Erin Como of Fox 5 DC with guests of the DC's Dancing Stars Gala Launch Party
A total of 8 local celebrities will compete at The Ritz-Carlton, Tysons Corner to be crowned the 2018 DC's Dancing Star Champion.  For Early Bird Tickets to catch the action chick here.