First Man…..
by senior contributor Brendan Kownacki
Photo credit: Brendan Kownacki
To some, July 15, 1969 was the end of a great journey to land on the surface of the moon, and to others it was just the beginning of our trek into exploration of space, but those words "one small step for man, one giant leap for mankind" still echo in the minds and hearts of many when they think of the historic event – such was the case at the DC premiere of the film "First Man."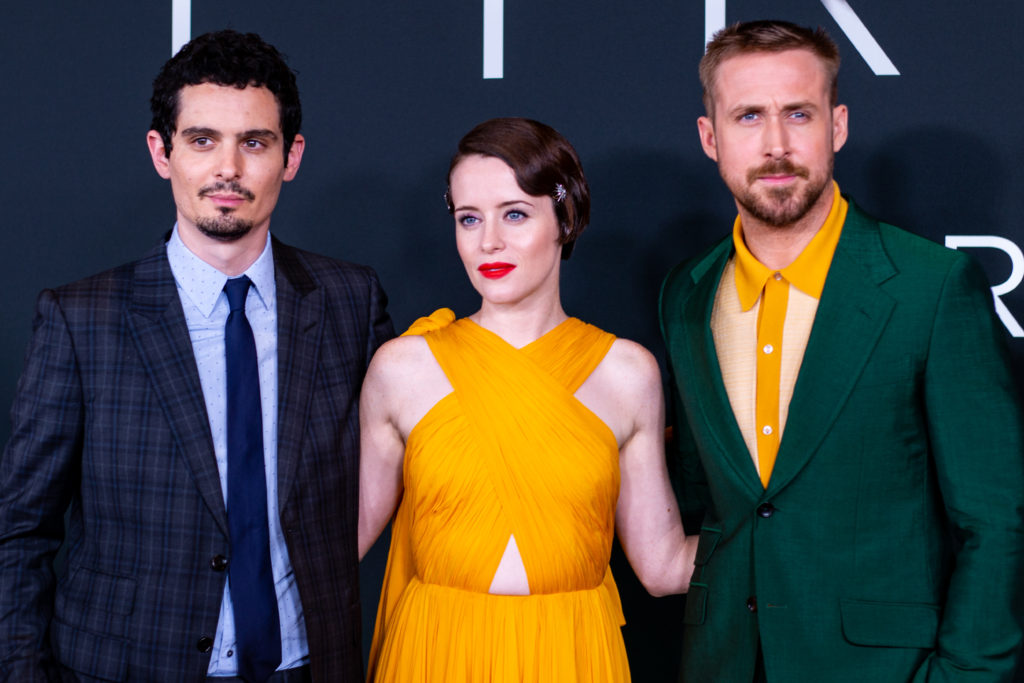 Damien Chazelle, Claire Foy, Ryan Gosling
Directed by Damien Chazelle and starring Ryan Gosling in the title role as Neil Armstrong, the film follows the NASA journey to land on the moon and the trials and tribulations it took to get there. "We need to fail down here so we don't fail up there," says Gosling as Armstrong in a scene that sets the tone of what this film is about. Almost 50 years later and the drama is still high as you watch the astronaut team prepare for the mission of a lifetime. The film was adapted for screen by Academy Award winning screenwriter Josh Singer.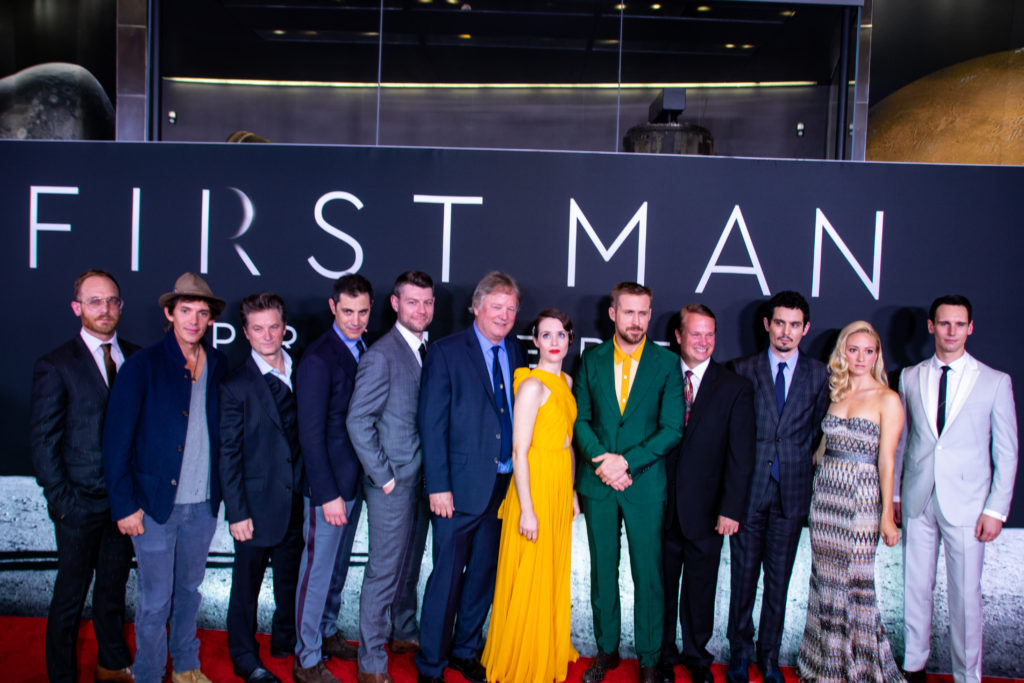 The Cast of First Man
The premiere packed the Smithsonian National Air and Space Museum full of star power (or maybe in this case moon power) thanks to Gosling, co-star Claire Foy who plays Janet Armstrong along with many of the film's other stars including Ethan Embry (Pete Conrad), Shea Whigham (Gus Grisam), Pablo Schreiber (Jim Lovell), and Lukas Haas (Mike Collins).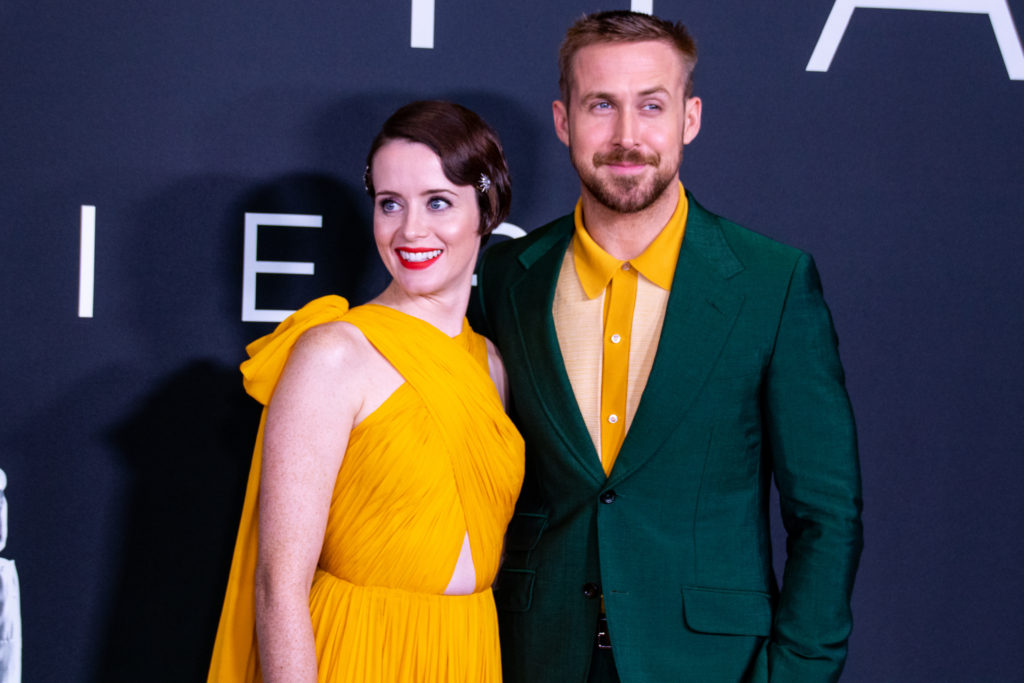 Claire Foy and Ryan Gosling
Yes, there were movie stars and real astronauts, but also, another special moment for the premiere was the inclusion of the families for many of the historic characters being portrayed. Neil Armstrong's sons Rick and Mark were both in attendance and posed beneath the lunar module that guided their father into history. Even if they had seen the space craft thousands of times, there was something special about seeing an Armstrong near this craft once again.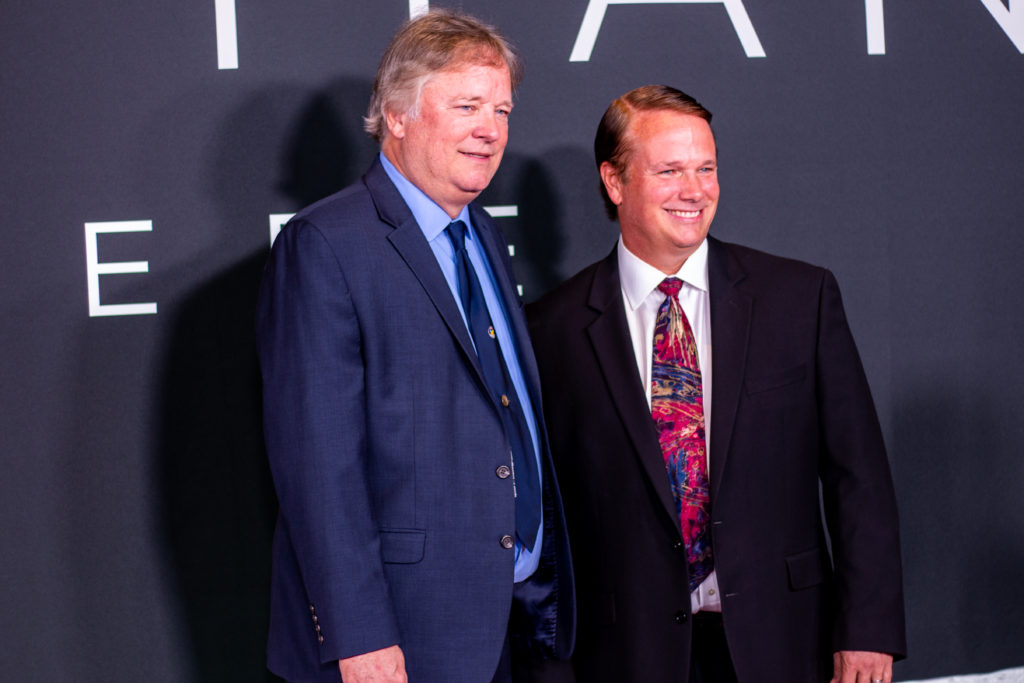 "First Man" debuts nationwide on October 12, 2018.