Happy 50th!
Photo credit: Stephen Bobb

Why are these people so exhilarated?  They're at The 50th Anniversary of the Meridian Ball, one of the most prestigious annual events in Washington, DC – now in its 50th year. The event brings together members of the public and private sector to celebrate Meridian's ongoing efforts to prepare leaders for a complex global future. The Ball is well-attended by public officials including Cabinet secretaries, members of Congress, prominent media figures, foreign ambassadors, and representatives from the international business and cultural communities. "The Meridian Ball is iconic," President and CEO of the Meridian International Center Ambassador Stuart Holliday told Hollywood on the Potomac. "If it didn't exist, we would have to create it. The Ball combines elegance with non-partisanship and the ability, for one evening, to bring together people of varying viewpoints and ideologies so they can connect on a human level. We are very pleased that the Meridian Ball is viewed as Washington's most historical and a contemporary social event that withstands the test of time." Roger that!

In tumultuous times, the value of diplomacy is vital.  Ambassador Holliday, a former diplomat, expresses it this way: "Diplomacy is essential. Military leaders will be the first to agree that armed conflict should be avoided at all costs. Diplomacy should be the first, second and third resort with military action only coming when diplomatic options have been exhausted. That said, without a credible military force or deterrent, diplomacy is not as effective. I would point to James Baker and George Shultz as two very effective Secretaries of State. They were both tough — both are former marines — but very pragmatic. They understood it's not about looking or sounding tough, but winning in the end."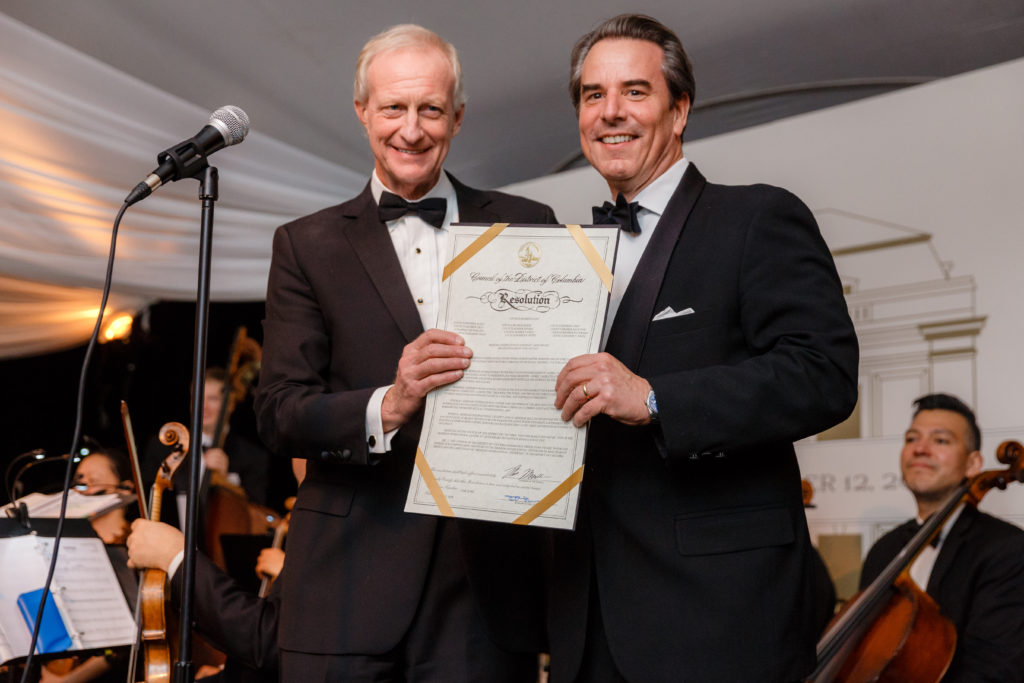 Councilmember Jack Evans with Ambassador Stuart Holliday
"As a diplomat, I think I was helpful in rebuilding relationships with our partners from Haiti to Lebanon, and in developing an approach to the terrible tragedy in Sudan," he added. "We were able to stabilize the situations in all three areas which are still problematic but would've been far worse off had we not worked to overcome our differences over the Iraq War. I also made a point to treat every country equally, something I learned from Ambassador John Negroponte. We treated each country large or small with respect and valued each as a potential vote or ally on a given issue."  Standout word: Respect!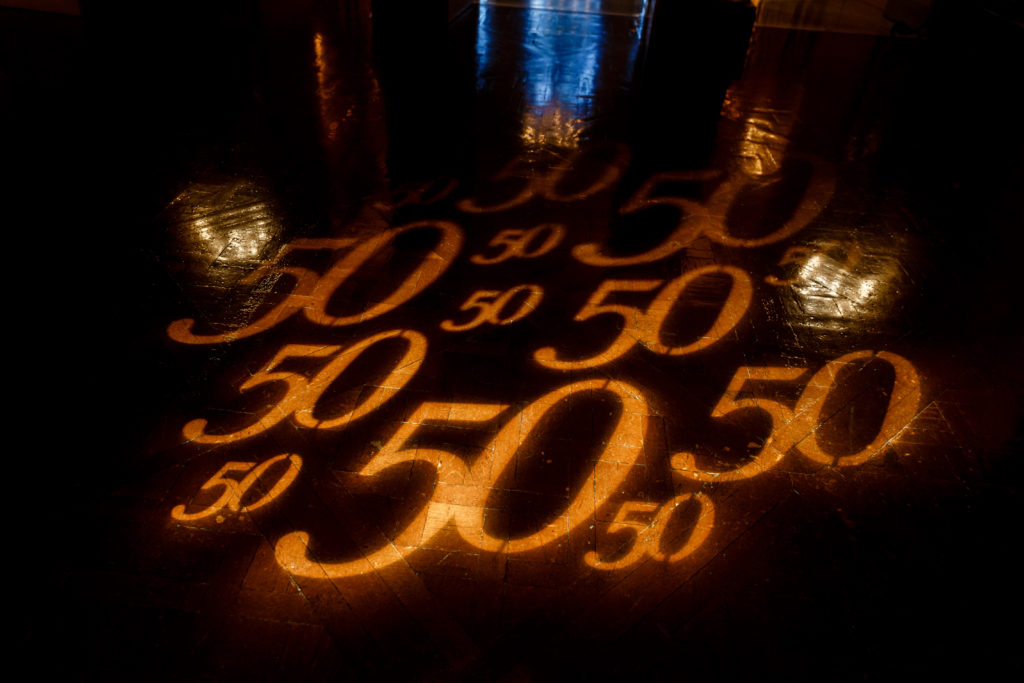 Meridian International Center plays a vital role in keeping the diplomatic community connected to the US government and the global business community. Holliday describes it this way: "Diplomats know that when they come to Meridian, they are inside an unbiased neutral forum where they can build relationships and get honest, authentic answers. It is also true that because of Meridian's beautiful buildings and our ability to entertain, people connect on a personal level as well as a professional one."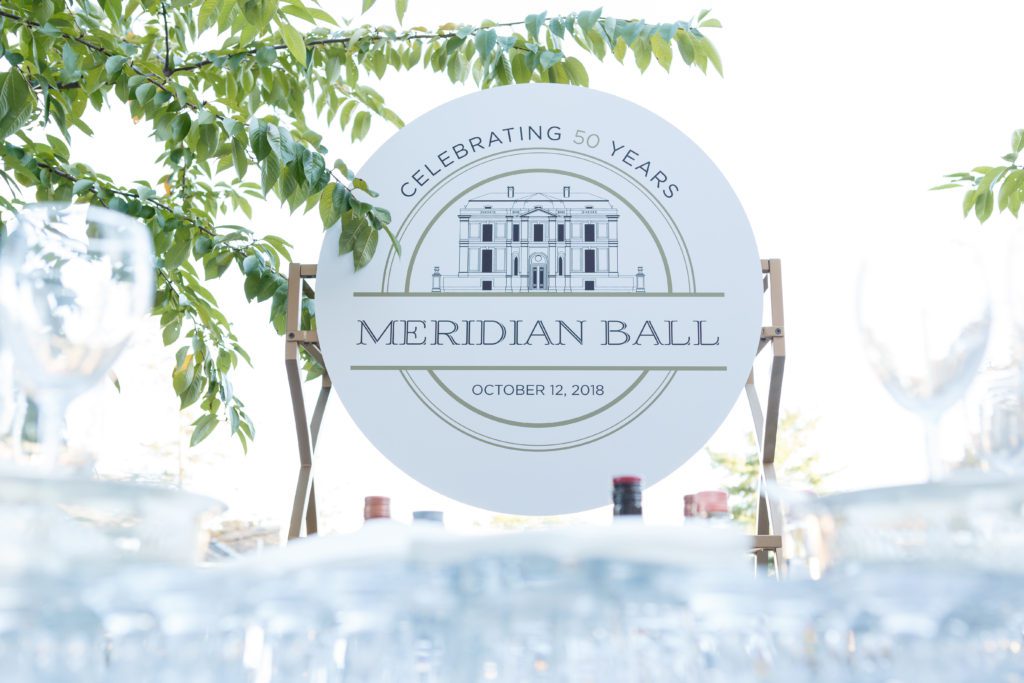 The funds raised from the Meridian Ball go directly to support Meridian International Center's mission of advancing U.S. engagement with the world through diplomatic relations and global leadership. "Sometimes we can use these funds to experiment by creating and building new approaches to complement the excellent work that the U.S. State Department does to engage international leaders and diplomats."