Capernaum!
Photo credit: Joy Asico
"There isn't really a technique. There's no recipe," writer/director Nadine Labaki of Capernaum told the audience at a private screening at the AMC Theater in Georgetown in response to a question posed by Ambassador Charles Rivkin, Chairman & CEO of the Motion Picture Association of America. The question: "Everyone that has seen this extraordinary film has asked a question which is – what's your production methodology?" You will understand the question when you see the movie.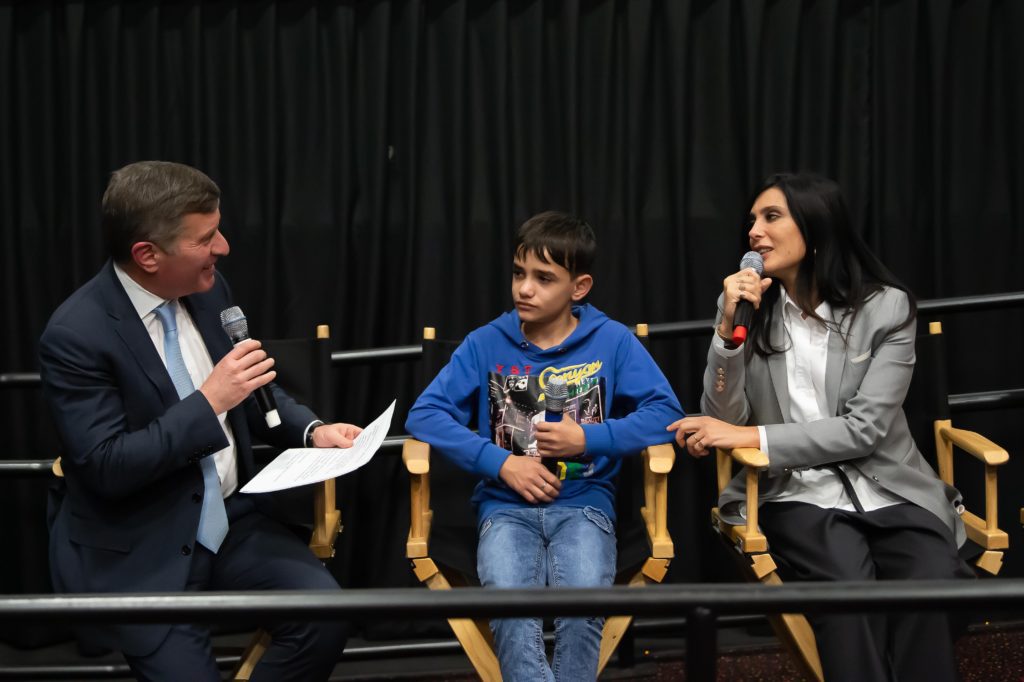 Amb. Rivkin, Zaid and Nadine Labaki
Capernaum's plot synopsis: "Winner of the Grand Jury Prize at the Cannes Film Festival, Nadine Labaki's Capernaum ("Chaos") tells the story of Zain (Zain al Rafeea), a Lebanese boy who sues his parents for the 'crime' of giving him life.
Capernaum follows Zain, a gutsy streetwise child as he flees his negligent parents, survives through his wits on the streets, takes care of Ethiopian refugee Rahil (Yordanos Shiferaw) and her baby son, Yonas (Boluwatife Treasure Bankole), being jailed for a crime, and finally, seeks justice in a courtroom. Capernaum was made with a cast of non-professionals playing characters whose lives closely parallel their own. Following her script, Labaki placed her performers in scenes and asked them to react spontaneously with their own words and gestures."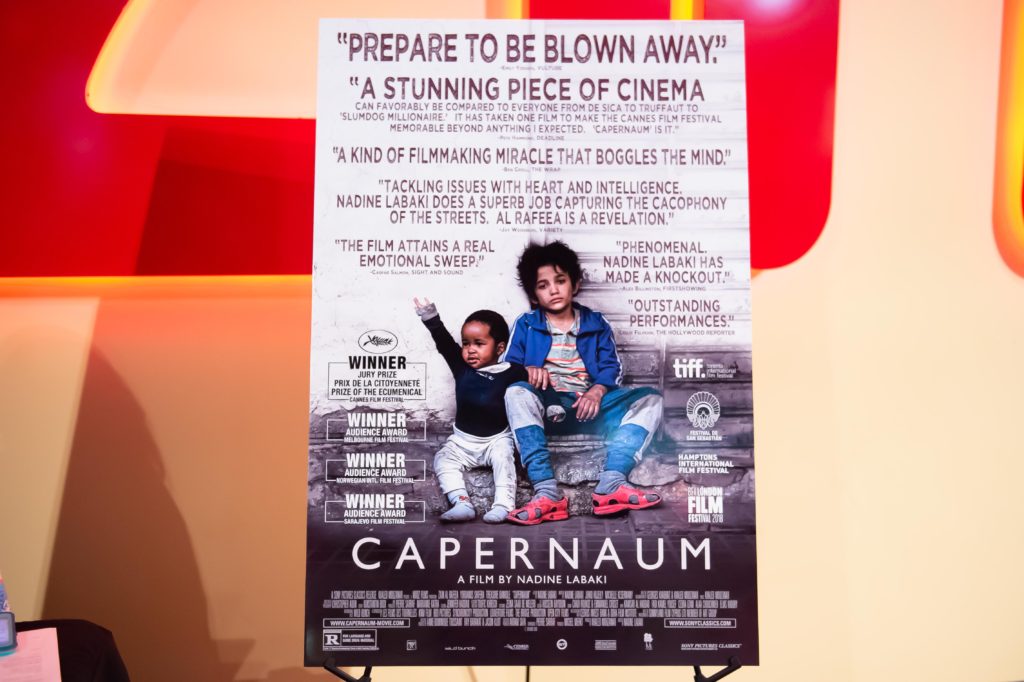 "When the non-actors's instincts diverged from the written script, Labaki adapted the screenplay to follow them. While steeped in the quiet routines of ordinary people, Capernaum is a film with an expansive palette: without warning it can ignite with emotional intensity, surprise with unexpected tenderness, and inspire with flashes of poetic imagery. Although it is set in the depths of a society's systematic inhumanity, Capernaum is ultimately a hopeful film that stirs the heart as deeply as it cries out for action."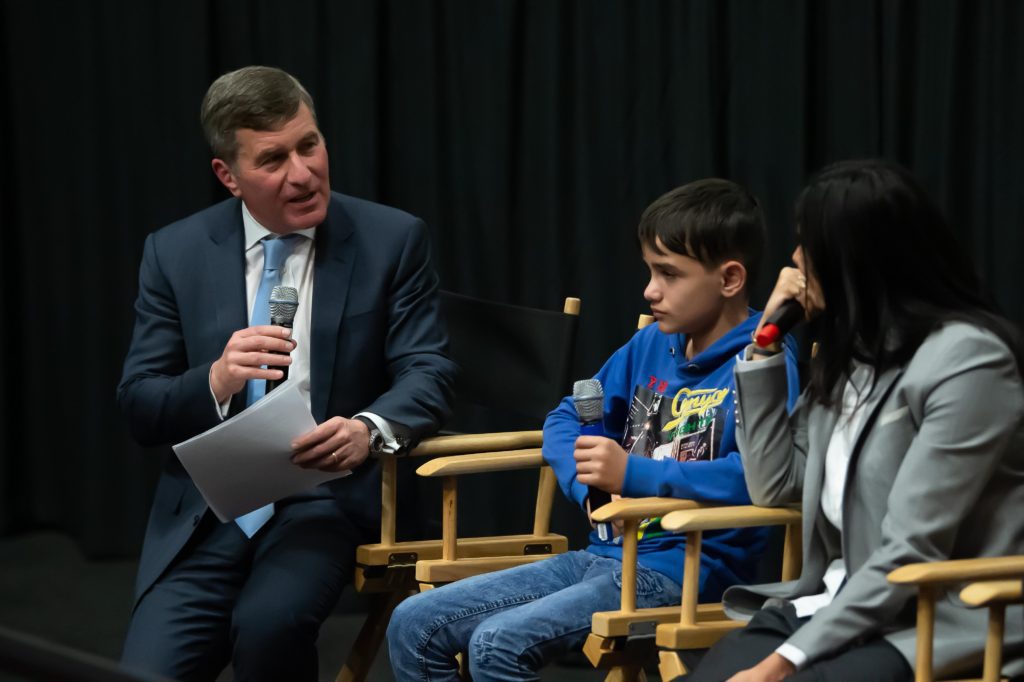 "Zain is an extraordinary actor, but also a first-time actor. How do you film a movie with a first-time actor and an infant star? It's just extraordinary. Can you share with the audience your technique?" Rivkin asked Labaki.
"I think the most important thing was time to us – time to build this relationship of trust; time for them to understand what they're doing and why they're doing what they're doing; and also the freedom." Nadine produced the film with her music composer, songwriter and producer husband Khaled Mouzanar whom she notes was really the one who took all the risk and gave her all the freedom needed to make the film. "We took a very big risk by doing it ourselves. I think it's really time that allowed these relationships to develop, and to happen, and it allowed Zain to understand why he was doing this film, He was collaborating with me on all this project because he felt that he was part of this mission, and he felt that he was the voice of those voiceless kids that he used to see, because he's coming also from the same background."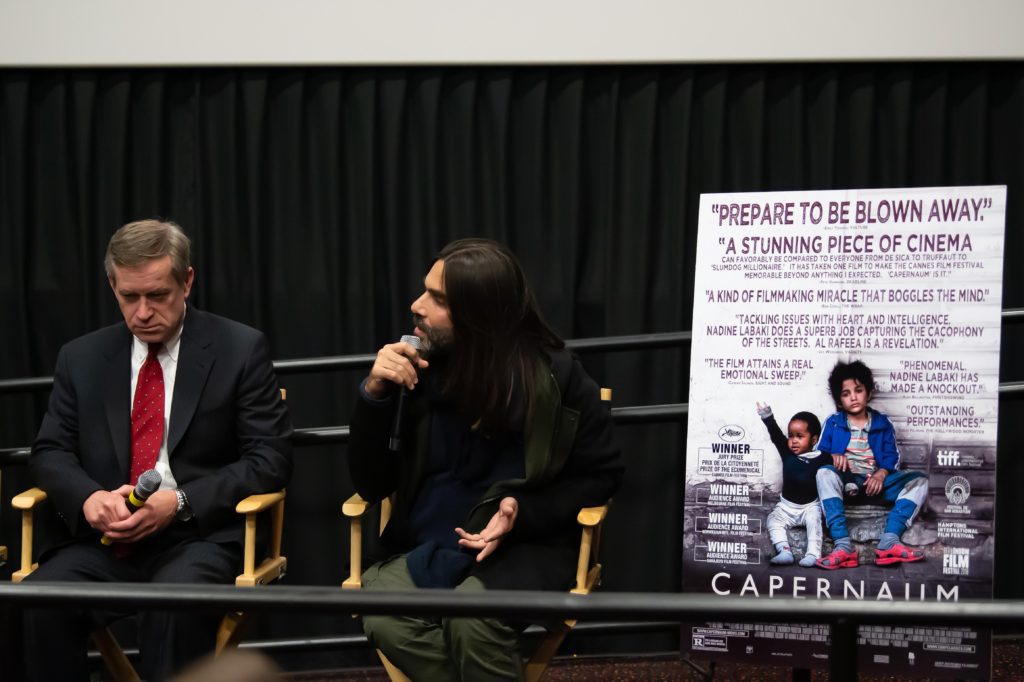 Khaled Mouzanar
"So, it was timing," she added. "We shot for over six months.  It's really also knowing how to become invisible as filmmakers, as crew; how to give the space; how to give them their freedom and not block them; or paralyze them in the usual or most structured way of making films. Usually, the actor is at the service of a certain [director], or certain script, or dialogue. In this case, it was the other way around. We were at their service and we were there trying to capture their reality and it was a life-changing experience for all of us. It was an amazing adventure, and we're not the same anymore. There's a before and after for every one of us."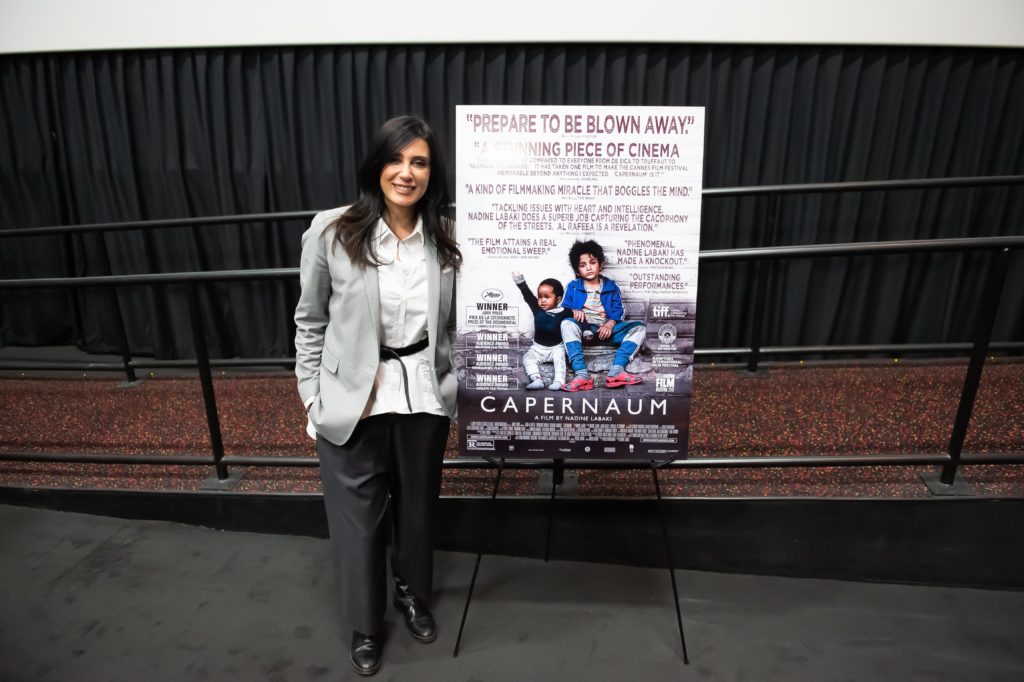 Zain, with the assistance of a translator, explained his background: "Parents should not just throw their kids away like this on the streets. They should be able to take care of them when they decide to bring them into this world."  He used to see a lot of those kids suffering a lot because Zain is a Syrian refugee. He's been in Lebanon for the past eight years and living in very difficult circumstances and never been to school. "So really, the streets were his school and he saw a lot of things on the street. He saw a lot of hardships, he saw a lot of children being abused and mistreated and sometimes even he saw girls being married at the age of 11, exactly like in the film," added Nadine. "He saw a lot of things, and I think it's this that is making him say what he's saying. He felt in the film that he was talking about all those kids that he used to see suffer and he used to see getting beaten up, and getting abused, and sent to work, or sent to beg, or sell stuff on the streets. And he used to tell me how he hears his neighbors getting beaten up, or he sees those sentences that he's saying at the end of the film when he's talking to the TV show and he's saying, 'Life is worse than the shoe I'm wearing. Life is hell. What am I going to remember later – the beatings or the chains?'  It's really him talking. It's really him talking about his own also experience, seeing those kids and being among them."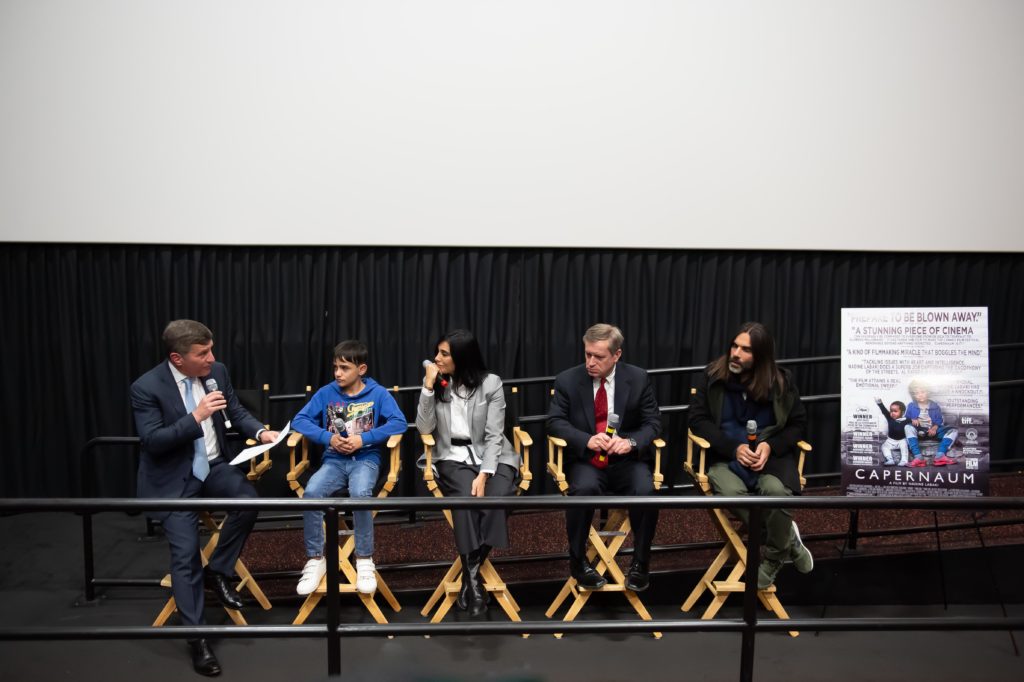 Q: Rivkin: "Do you think artists and filmmakers have a moral obligation to try to change things or should they only reflect the world that they're depicting?"
A: Nadine: "I truly believe in the power of art. For me, it's not a choice, it's really a duty to be able at least make some kind of contribution in the world we live in through what we know, and through the tool that we have, which is in my case cinema, and films, and filmmaking. I have to use it to talk about a problem, or humanize a problem, or put a face on the problem.  A film can offer this, can actually humanize the problem and puts the face on the problem.  It shows you a man, or a woman, or a child struggling, and you emphasize in a different way. In my case, I've truly believed that it's my duty to contribute in a way in some kind of change."
Capernaum is a Sony Classic film and opens on December 18th, 2018